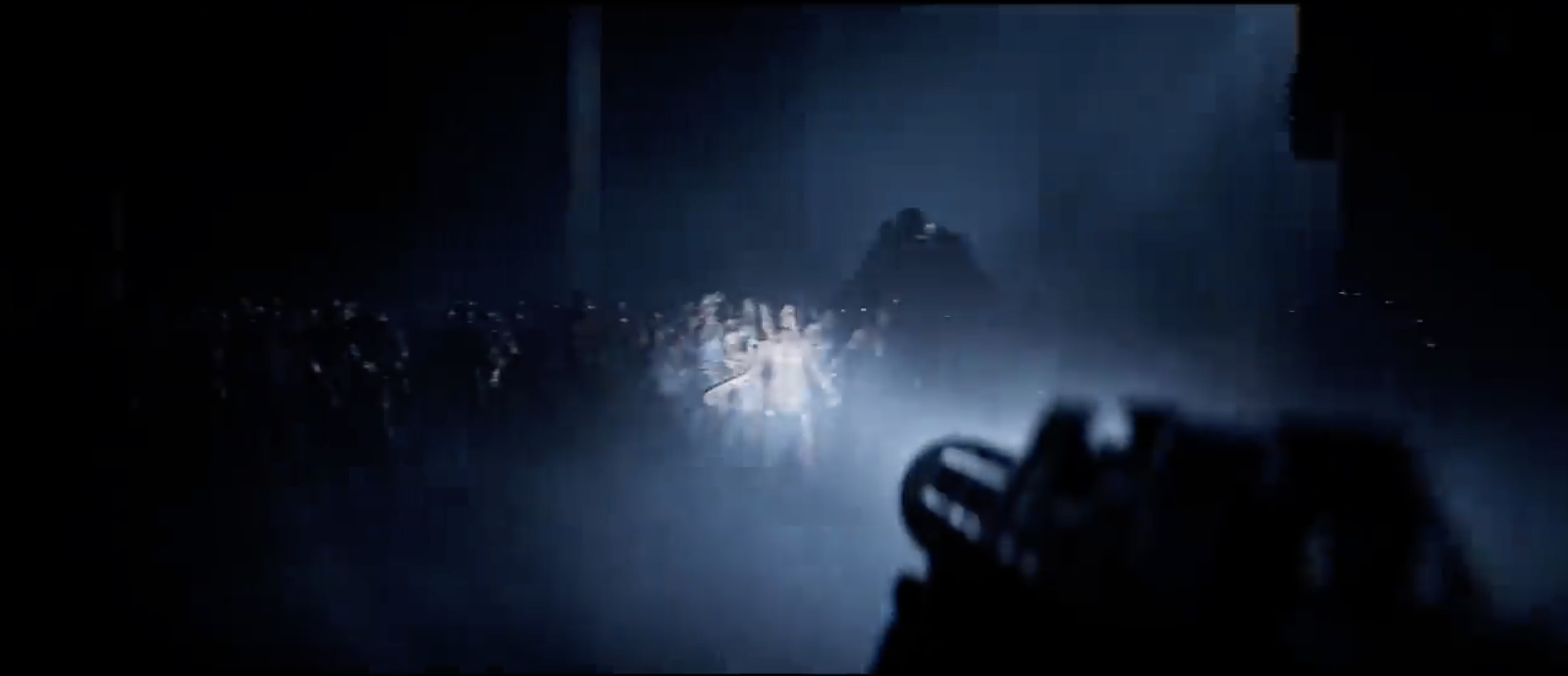 Warhammer 40000: Darktide is a new action first person shooter game developed and published by 'Fatshark'. Warhammer 40000: Darktide is an Xbox exclusive said to be coming out 2012 on the Xbox Series X and PC. Now this game has gotten a lot of people's attention. Now none of that matters, what does matter is that it got our attention. Let's take a look.
Now X35 Earthwalker checked this out and we got a healthy amount of information. In the world of Warhammer 40000: Darktide it seems that team work is heavily emphasised. Even in the trailer it's a team of four with one of them being wounded. These four people are in Tertium, which is a hive city. Players with others will be in another battle between of the imperium vs the chaos factions. This isn't your friendly neighbourhood hive city. It's busy, populated and full of enemies… whole hordes of them. They have been described as "enemies you have only seen in your nightmares". You get to face them.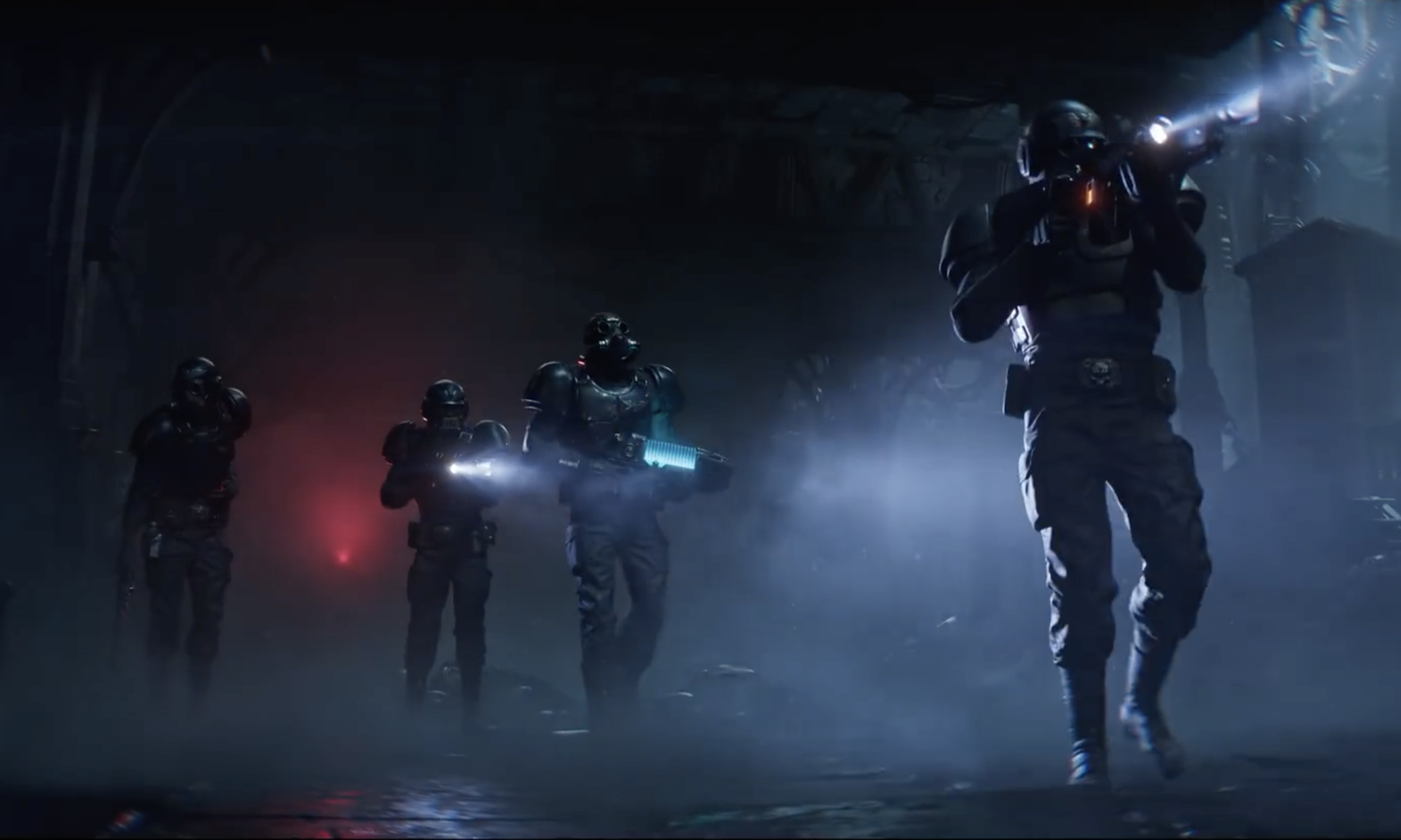 Now we hope they do look like nightmarish creatures. Many games try to say their enemies are terrifying and scary but fail. We end up blowing through them like they are trash without a care in the world. Nothing scary about them. So Warhammer 40000: Darktide need to bring forth actually scary enemies which isn't hard to do. Once again if we were put on development teams or better yet in charge we would bring out the best stuff. Like seriously, make them actually scary. Make things dark, have creatures of different speeds, give them scary noises that range in sounds. Have creatures that pounce from the dark with serious consequences. We won't say more.
Now what we also know that's great news is that the developers are getting rid of some cheap strategies. They are focusing on making melee and being up close essential in Warhammer 40000: Darktide. Now players can't play cheap and hide behind powerful ranged weapons all day long which makes the game boring. Now one way of doing this would be to have enemies the are so fast that aiming and shutting isn't the best option. They could amp up the number of enemies to make it so that you can't mow them all down with firearms or don't have time to reload. Either way we hope they do it make that variety in combat is needed, specifically melee.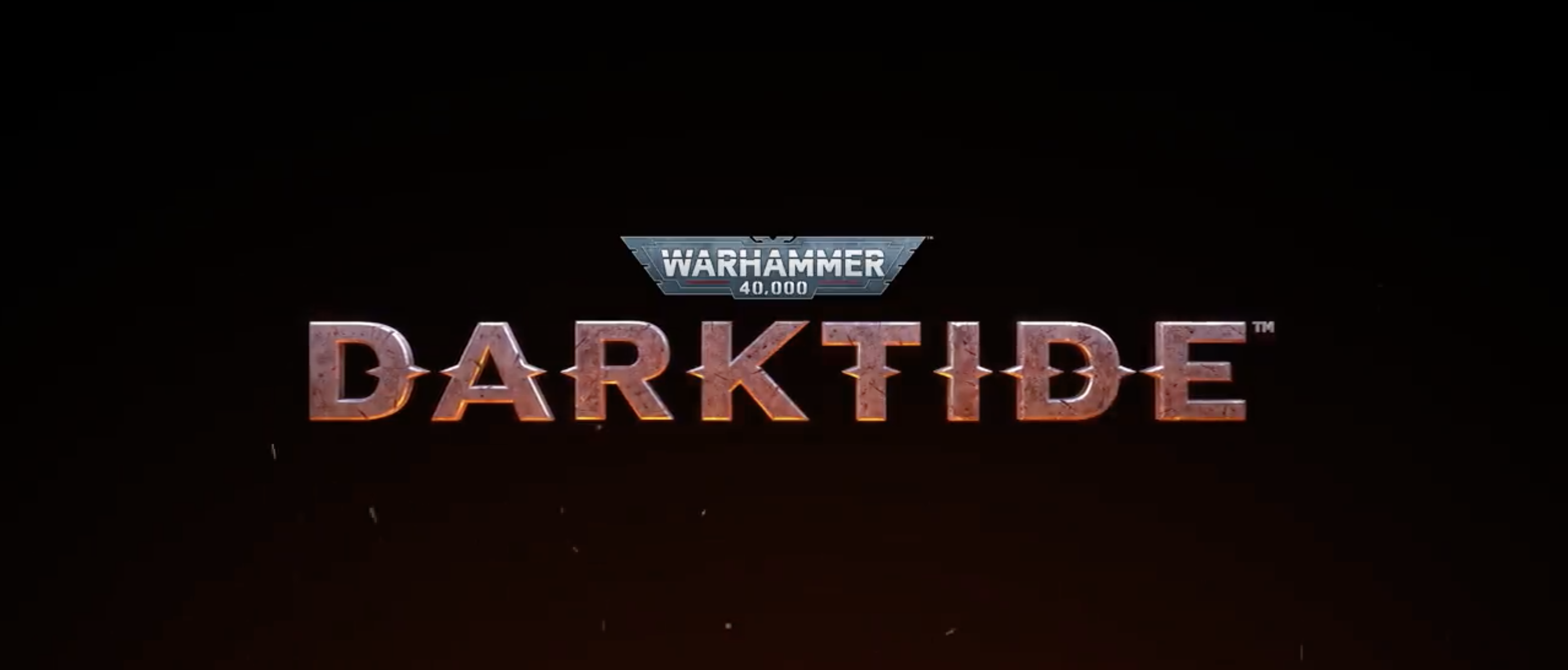 Apparently there's more going on down in Tertium. There's a cult called 'Admonition' in Warhammer 40000: Darktide. Their goal is to have control of the planet Atoma prime. They will destroy those who live there and bring an overwhelming tide of darkness. Your primary goal is to sort this cult out. To get rid of the enemy before the whole city becomes a messed up chaotic place (like it isn't already). Now remember that Fatshark are the same people who developed Warhammer 40000: Vermintide so that excites a number of fans but not us. We didn't like Warhammer 40000: Vermintide
There is no gameplay but from the information we gathered on Warhammer 40000: Darktide we basically know what it's going to be. It's 4 player co-op, in a dark place, facing hordes in first person action with serious monsters who are chilling in the dark. Sounds like our kind of game. Just make sure it has local co-op. Those games that only has online co-op are just wasting our time. From what we have seen it looks good and we like the concept. They just need to deliver.
Overall Warhammer 40000: Darktide looks like it's going to be a very good game. We have high expectations and know exactly how to make Warhammer 40000: Darktide awesome. They better not mess up. We at X35 Earthwalker are definitely looking forward to Warhammer 40000: Darktide. The developers 'Fatshark' have a lot to do… do your best guys. Now Warhammer 40000: Darktide may have nightmarish enemies but those enemies are a joke when up against… the 'Earth Walk!'
For more information check out the link below: