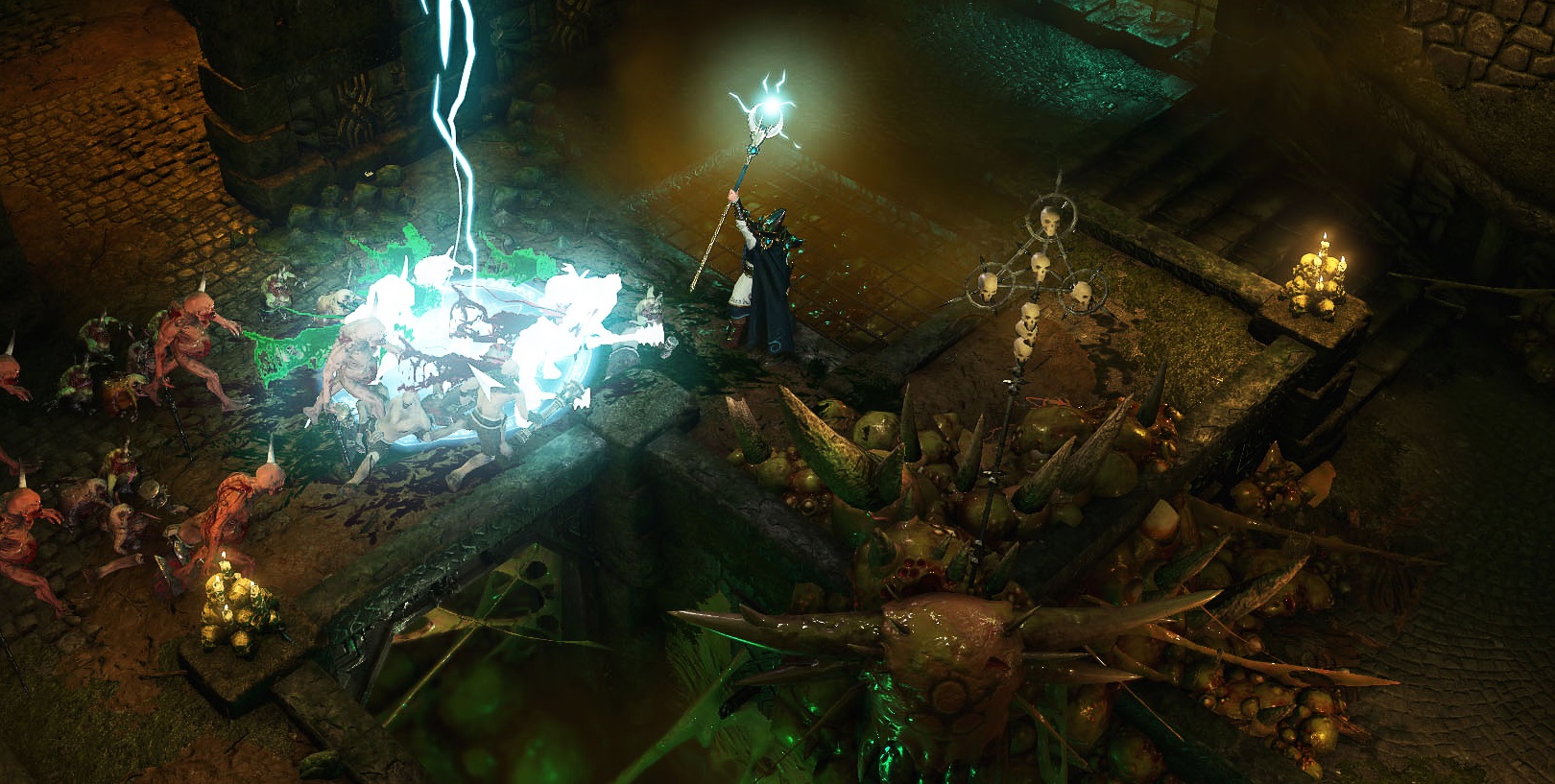 Warhammer: Chaosbane is a new action RPG, Hack and slash game developed by 'Eko Software' and published by 'Bigben Interactive'. Warhammer: Chaosbane is coming out the 4th of June 2019 on Xbox, PS4 and PC. This game has been related a lot to Diablo and others. Let's take a look.
Players are in the Warhammer universe. You, know the same place where the space marines are. Warhammer: Chaosbane is a world that's dominated by magic and war. The enemy is the horde. A chaos horde. The story is simple and the action is what you'd expect.
There are four character classes in Warhammer: Chaosbane. Wielding some very powerful artefacts. There's a high elf who's all about ranged attacks with magic, an empire soldier who's basically the tank of the group, a wood elf who uses lethal traps and has a bow (there's always a bow), a dwarf who just loves melee combat. So it's the typical tank, ranged, magic and traps. Pick your type.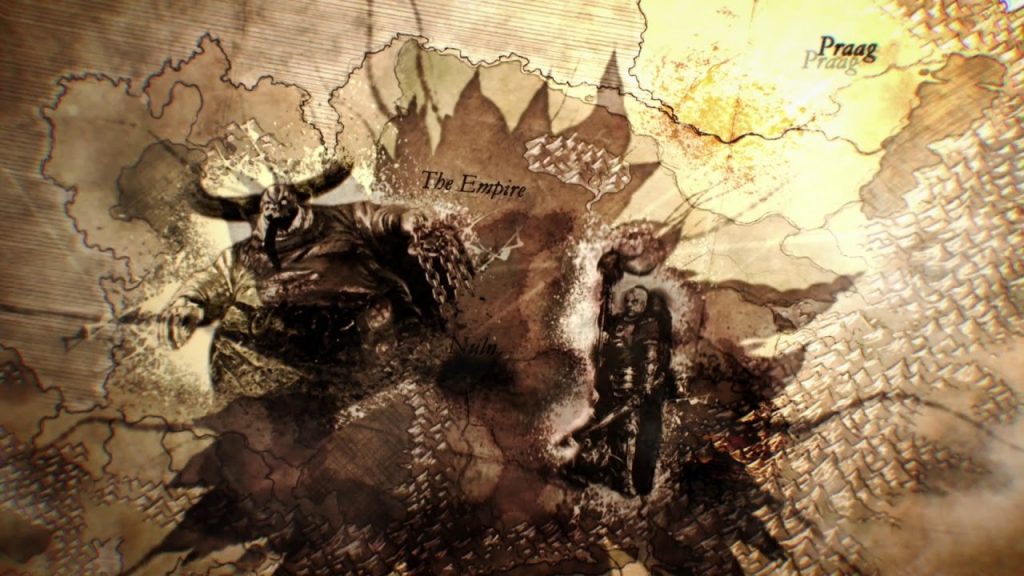 Now notice that there is four types of characters and it's a hack and slash with that high up camera and there's loads of enemies. You just know Warhammer: Chaosbane has multiplayer. We are right. It's four player co-op. Both online and local. We always appreciate it when developers allow local multiplayer. We respect that.
There's more to this typical hack and slash than you think. Warhammer: Chaosbane has some replay value as there's a boss rush mode which is all about facing the bosses (obviously), they claim to have regular updates and countless dungeons.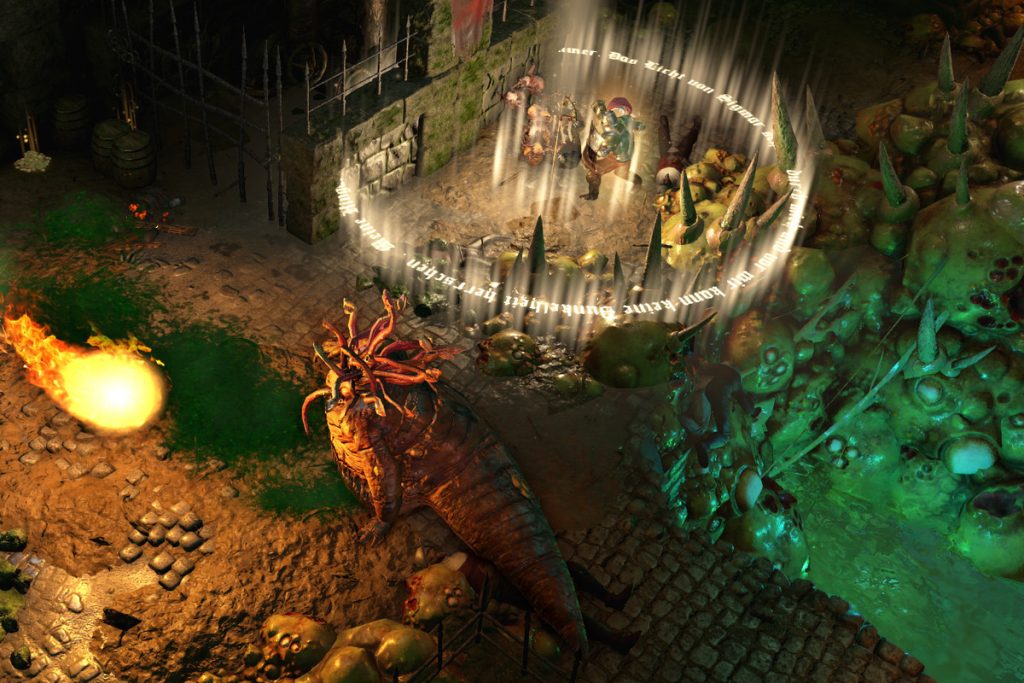 There's over 70 different enemies. These enemies aren't alone as they will also work alongside powerful bosses and even chaos gods. There are more than 180 different skills for players to learn and use to destroy the enemies and keep that advantage. Don't forget to use your bloodlust ability. Just saying.
We checked out some gameplay and it's what we thought it would be. Run around, see enemies, they rush you, you use your abilities and whatever to survive. A hack and slash for sure. If you've played games like this before, then you would understand. Games like this stick to this style. Quite a bit of work went into this game. Warhammer fans will recognise some famous locations like Nuln or Praag in this game.
Overall Warhammer: Chaosbane just looks like another RPG hack and slash. The graphics are alright, the attention to detail is good and the sounds are good. There isn't really all that much to say about this. The developers 'Eko Software' did an alright job with this game. We at X35 Earthwalker aren't looking forward to Warhammer: Chaosbane. It's not our type nor does it have anything that interests us. Now Warhammer: Chaosbane may have over 180 abilities but not one of those can do anything against.. the 'Earth Walk!'
For more information check out the link below: