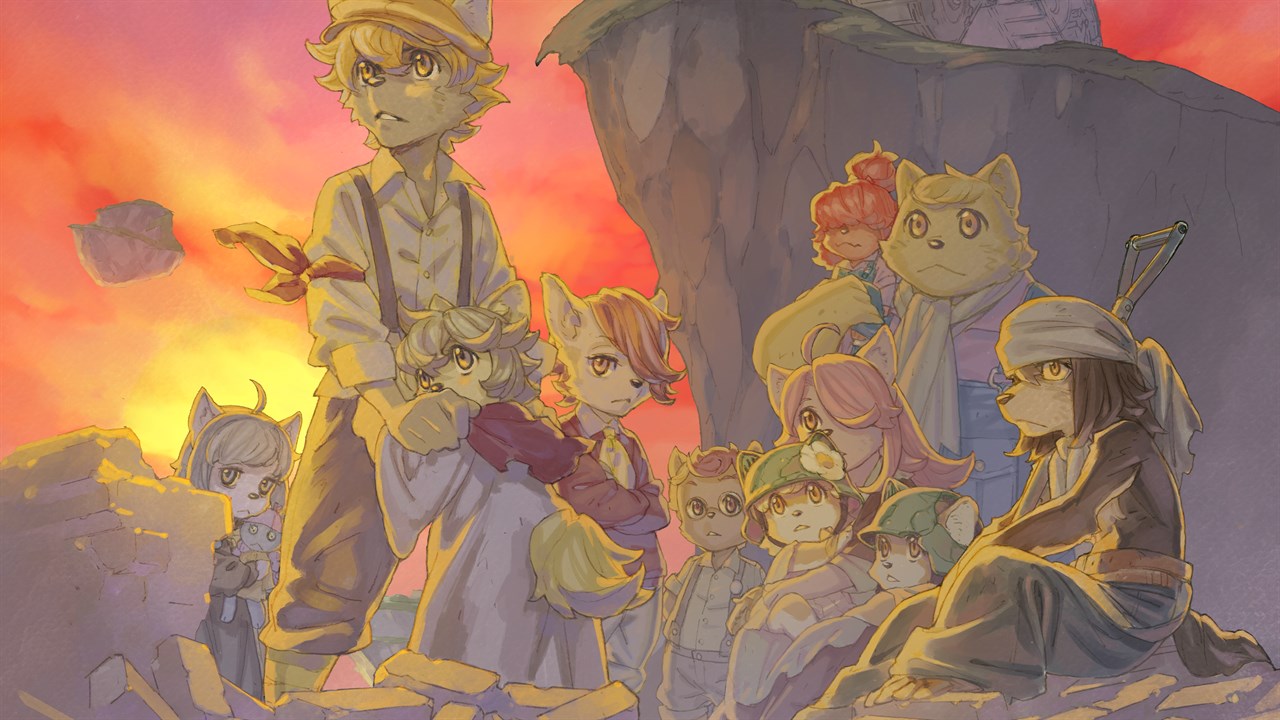 Fuga: Melodies of Steel is a tactical role playing game that was developed by CyberConnect2. Fuga: Melodies of Steel was released on Xbox Series X/S, Xbox One, Nintendo Switch, PS5, PS4 and PC. This game is excellent. X35 Earthwalker is playing it now and it's been a good treat so far. There's a lot to say and talk about but we will try to keep it short. Let's take a look.
Fuga: Melodies of Steel is all about a group of children, a dozen at most, who are controlling a tank. Why? Their village got raided by an invading military force and their families were taken captive. So They ended up finding a powerful tank called the Taranis. It's massive and bigger than any other tank. It's a super tank. They will use this to chase after the Berman army. Sounds like a plan. Right? It's children after all.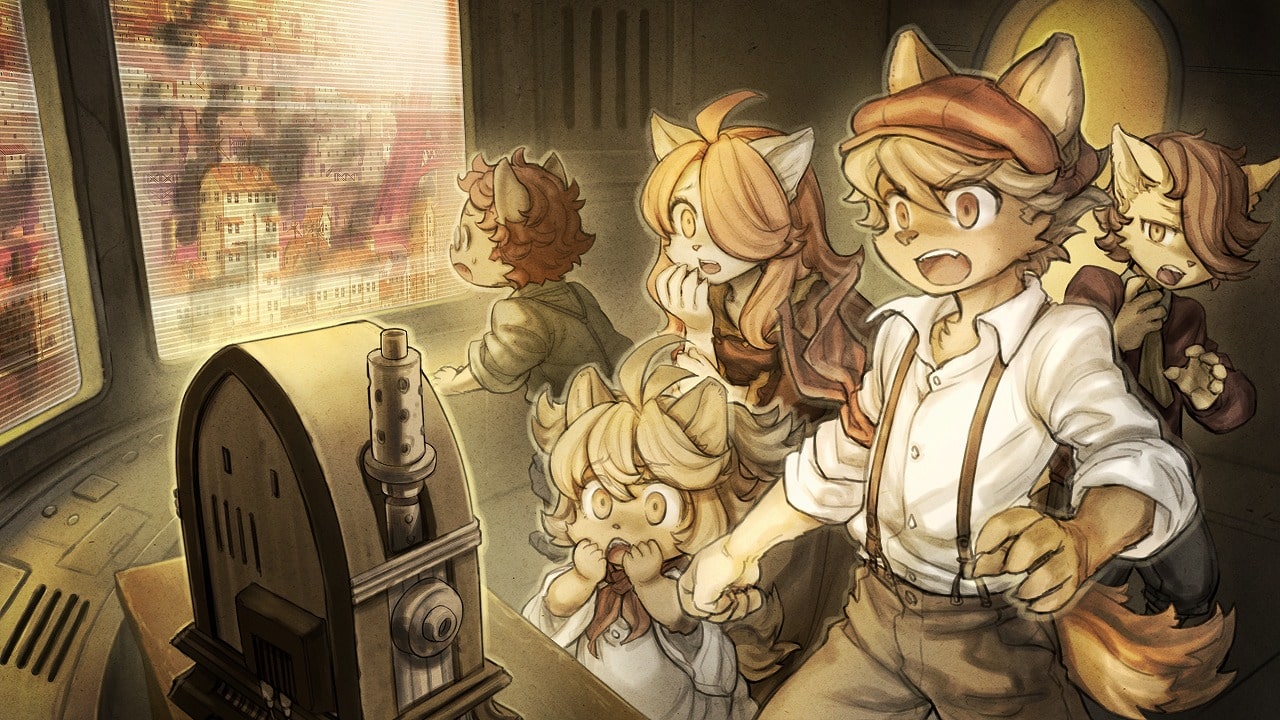 We like the graphic style of Fuga: Melodies of Steel. It sort of reminds us of Astria Ascending. The game looks good. The characters look good and are distinct. The character designs alone give you a lot of information about the characters. That kind of designs top level and many people can't do that. The story telling is effective. The voice of the lady communicating with the children sounds almost perfect. Sounds like a guardian… their guardian but who is this person? The illustrations + voice and the events work very well together. We already have characters we care about… a lot. X35 Earthwalker will not allow harm to come to these children.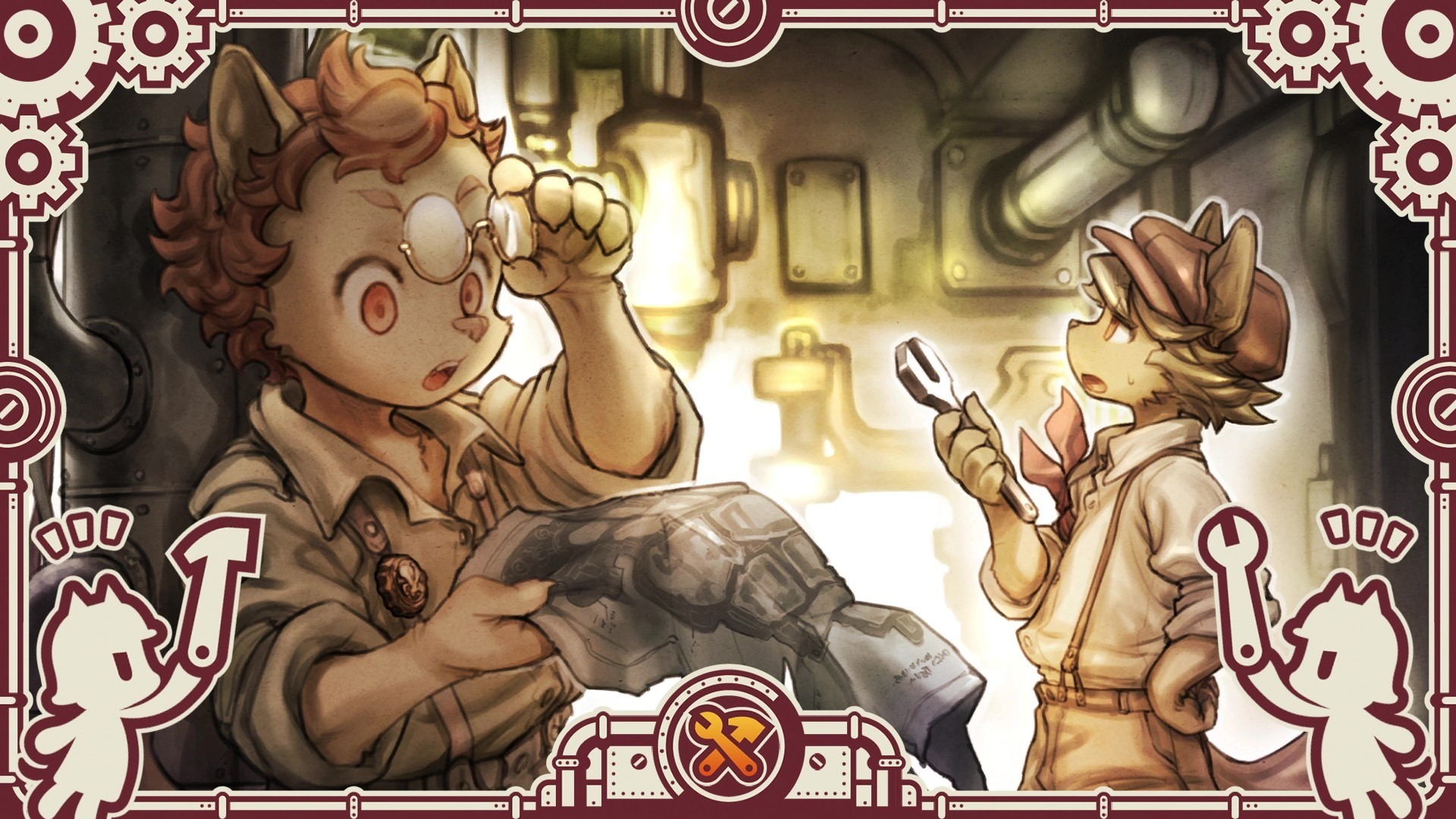 The main thing about this game is the strategies. Fuga: Melodies of Steel has many mechanics that allow for deep strategies. It's not just fire cannons at enemy tanks. Each tank has weaknesses that when exploited with a specific type of tank cannon, can cause the enemy vehicle to be delayed. Making them act later. The weapons have different damage and accuracy. Some enemies are harder to hit and so it's wiser to use certain weapons against them. There's status effects that can be inflicted like stun, burn and smoke (here's more). Smoke reduces their accuracy and burn inflicts damage after each action. Special abilities and attacks require SP to use. Another resource to manage. Some enemies have armour which reduce the damage they take but there are special ammo and abilites that can get rid of the armour. There's buffs you can give to individual characters or there whole team like increasing luck, speed or damage. We can explain more but lets' keep it short.
The strategies don't end on the battlefield. There's more thinking required during the intermissions. During the intermission you have 20 AP (action points). Having the children talk to each other, to build their relationships, costs AP. Planting seeds to grow crops cost AP. So does, fishing for scrap and cooking a meal. Why are you doing any of this? They all yield great benefits. Building relationships allows for link attacks and stronger support effects. Growing crops produce ingredients for cooking. Cooking meals gives buffs to your characters. Scrap fishing creates a chance to obtain materials. Materials are needed to upgrade the Taranis. Upgrades include more health, damage and maximum SP. You never have enough AP to do everything you want or need. You have to decide what to do, prioritise and conclude what's most important. You'll understand easily when you play it. Bottom line, you'll redoing heavy thinking both in and out of combat. Nothing must be wasted. Every decision and move counts. Even the paths you take on your journey, safe, normal and dangerous matters. Tactical gamers and players with some intelligence will thrive here. Off course no gamer is even close to X35's intelligence.
Overall Fuga: Melodies of Steel is a fantastic game. Graphics, sounds, story, emotions, investment, decisions and deepness of strategies are all very good. The animations of the Taranis are weak though. There's seriously more to the strategies. There's the link attacks which are powerful and must be unlocked through a bond between characters and then charged up. Then there's 'Hero mode'. This is where things get real crazy. Maybe we will go over more of this stuff another time. Fuga: Melodies of Steel is available on the Xbox Game Pass right now. Fuga: Melodies of Steel isn't normally our type of game but this game has been a real treat for sure. X35 Earthwalker is invested. There you go. We tried to keep this short. Fuga: Melodies of Steel is worth checking out if you have the brains for it.
For more information check out the link below: