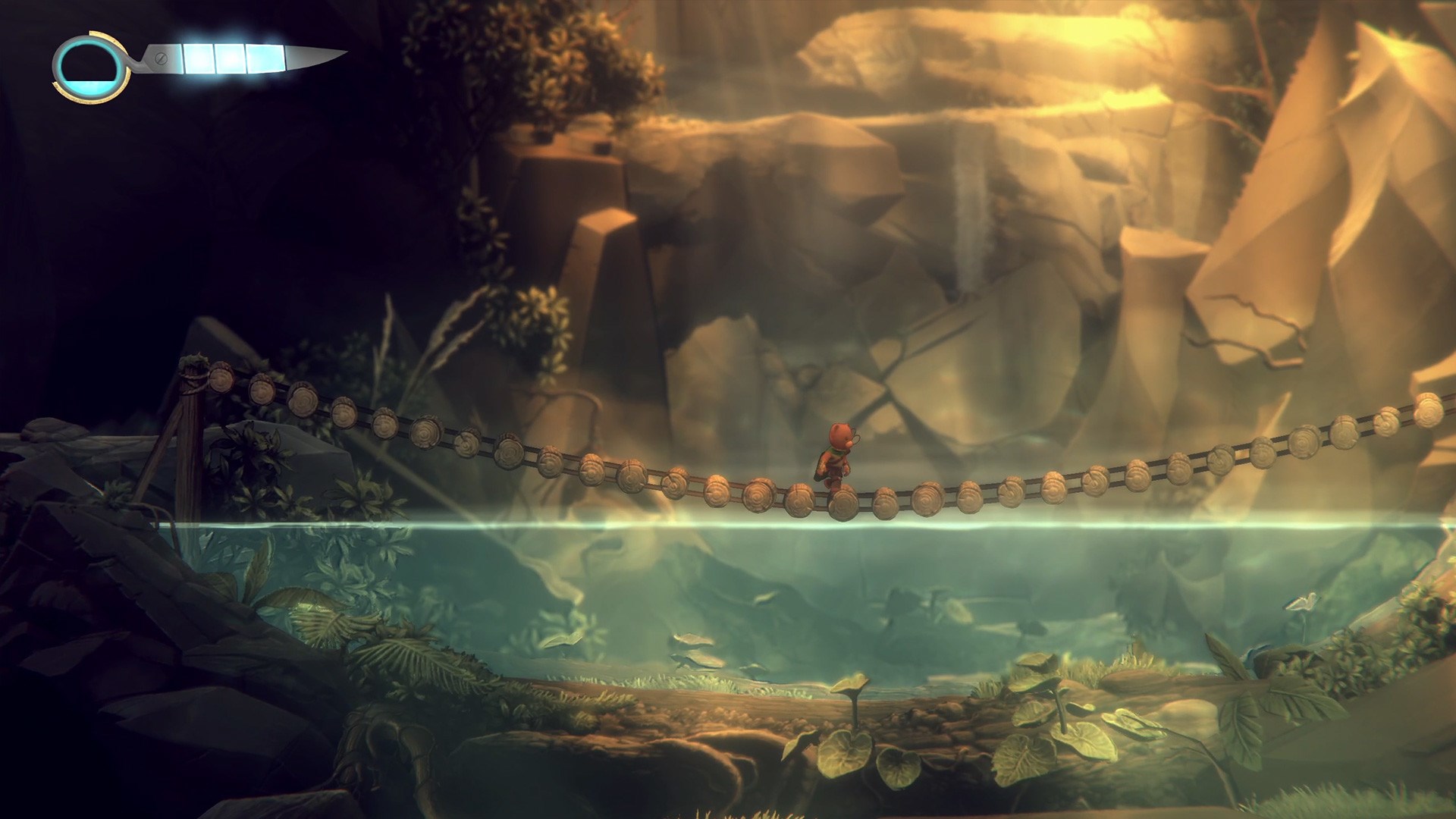 The Darkest Tales is an action adventure platformer game developed by 'Trinity Team' and published by '101xp'. The Darkest Tales is said to be coming out the 13th October 2022 on the Xbox Series X/S, Xbox One, Nintendo Switch, PS5, PS4 and pc. The Darkest Tales is not about to have it easy. X35 Earthwalker will tell it as it is. Let's take a look.
Let's keep this simple. You are in the realm of dreams. This place is distorted childhood dreams as well. You are a teddy bear, a stuffed bear. No joke. You must save your owner, Alicia, from this place. This mission is not going to be sunshines and rainbows although you can expect some of that though. Dreams can be anything after all. Get ready for a fight.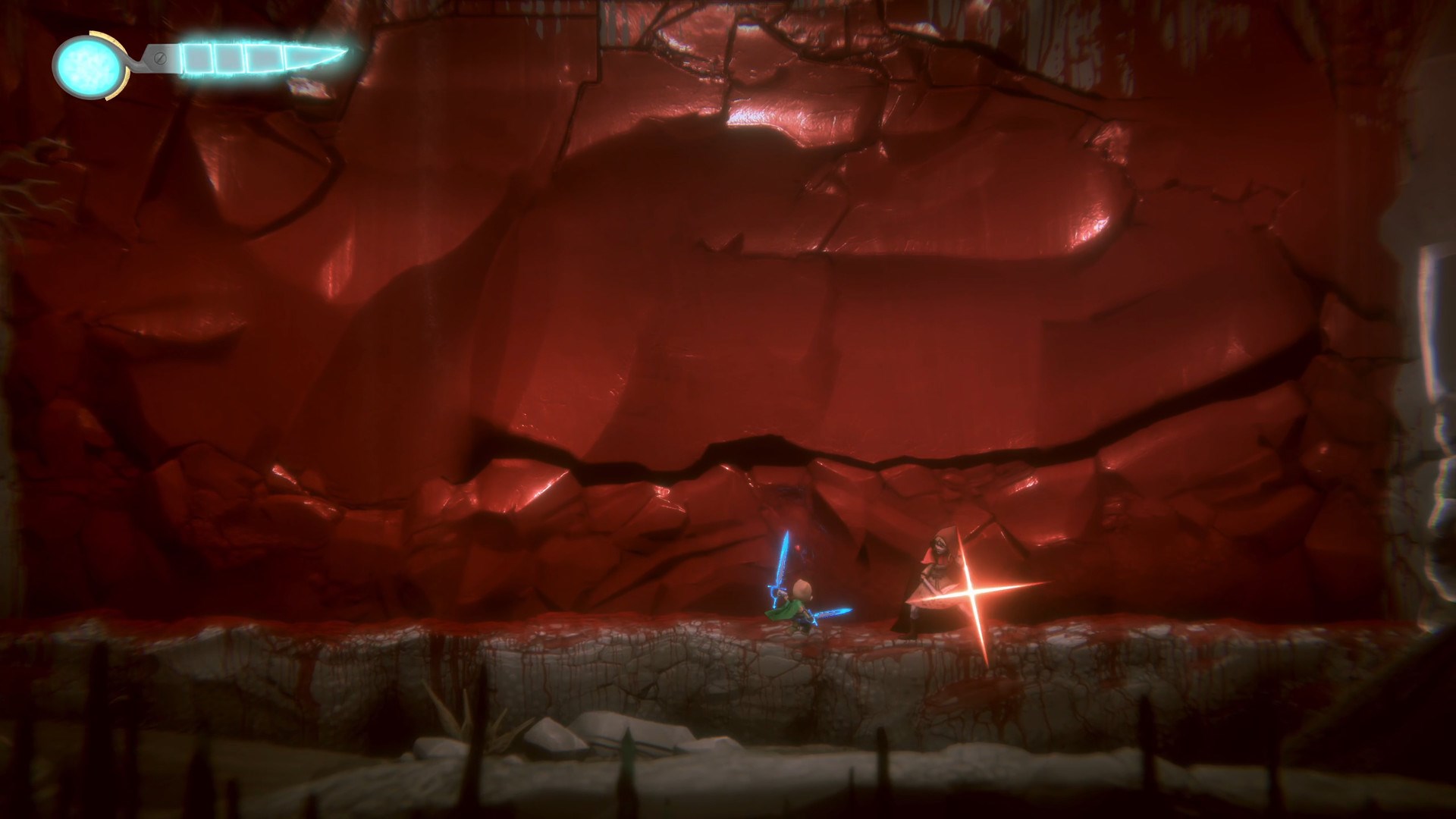 Only the stuffed teddy can save Alicia in The Darkest Tales. Alicia is a grown up and only something from her past can do it. The Darkest Tales has aimed to be a deep and complex story. The games description said "you'll have to come face-to-face with the difficult questions of life more than once." Now this does get our attention a bit. Brace yourself.
The Darkest Tales is a game full of danger. So there's going to be enemies. This nightmarish and distorted world. The fairy tail like place has recognisable locations and beings. Rubber duckies who are blood thirty, the little mermaid but she looks more like a sea witch than friendly, sleeping beauty is here too and she ain't friendly or sweet either. Worse of all… there's… there's… violent gingerbread men! Not the gumdrop buttons!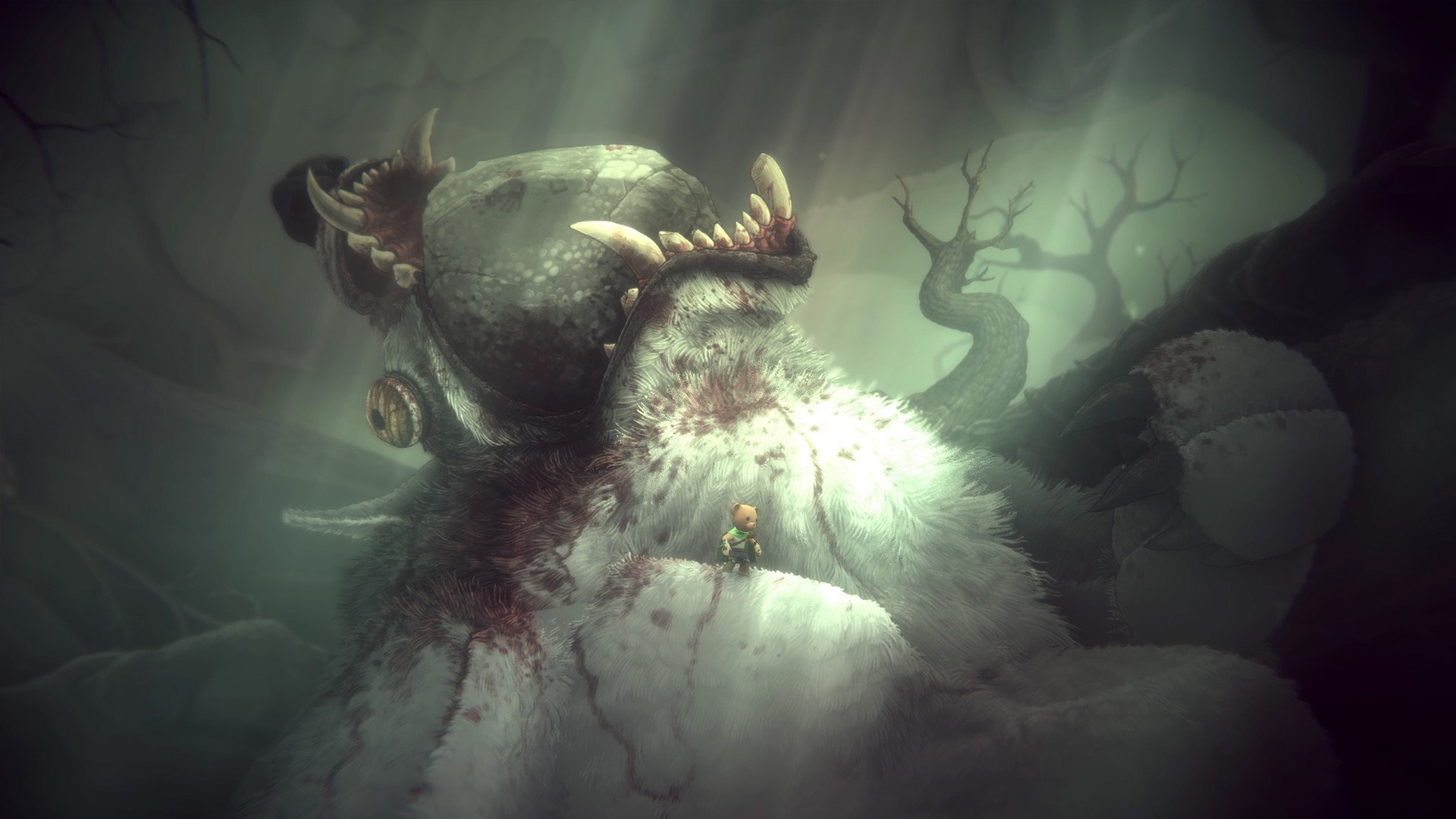 Good thing this teddy bear ain't no wuss. He built melee weapons and a bow. His arrows are needles. Even got a grappling hook too. Combat is a part of this game. You will need to time your attacks, get sort of tactical and deal with the obstacles. It does seem like there's more than. one ending. We hope so. We don't think The Darkest Tales has a deep combat system. Must be simple for what the game is and it's style. We do lie the different types of enemies, including the big threats you have to avoid and run from. This game will need loads of surprises and some glimpses of dangers to come.
We checked out some The Darkest Tales gameplay and it's almost what we expected. You are travelling from left to right, limbo and side scrolling style. The animations are very good though. This game has got good attention to details as well. The teddy bear can gain experience and get skills. Which suggests a skill tree. The combat is actually active and it isn't the same but it reminds us of Ori and the Will of the Wisps. There's got to be secrets in The Darkest Tales and maybe that's what links to the multiple endings. There's even a giants' castle in the clouds… which needs exploring.
Overall The Darkest Tales seems like a cool and maybe freaky experience. A dream world that's a nightmare. Traps, obstacles, enemies, evil forces and a way to fight back. The fairy tales will be distorted and ruined for you. How tough can one stuffed teddy bear be? The developers 'Trinity Team' have done a good job so far. We at X35 Earthwalker will have to keep an ear open for this game. The Darkest Tales may have a hero teddy bear but it's not enough for… the 'Earth Walk!'
For more information check out the link below: