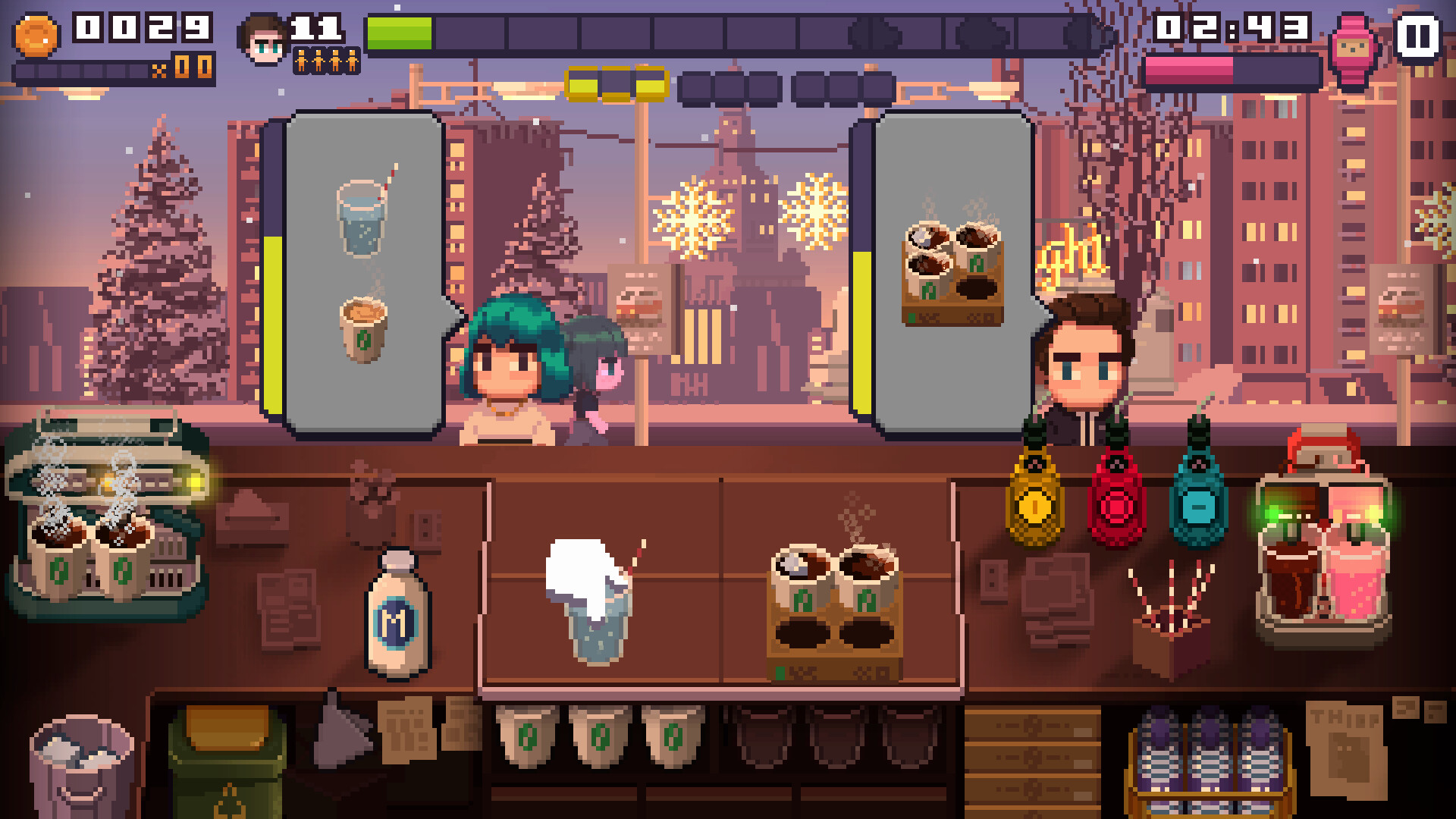 Pixel Cafe is an arcade visual novel game developed and published by 'Baltoro Games'. Pixel Cafe is said to be coming out the 30th of November 2023 on the Xbox Series X/S, Xbox One, Nintendo Switch, PS5, PS4 and pc. X35 Earthwalker has big respect for coffee barista games all because of just one game. So X35 will look at this. Pixel Cafe is looking to be a bit of a journey. Let's take a look.
Pixel Cafe is all about a small town girl who sets out own her cafe serving adventure… basically. Her name is Pixel who's a barista and she has big goals. Small town girl no longer… hopefully. So she will do some travelling, reach different locations and work jobs. Pixel will have a variety of bosses who you will have to interact with them and make sure to pay attention to the dialogue. So yeah, serve drinks, serve food and do your best.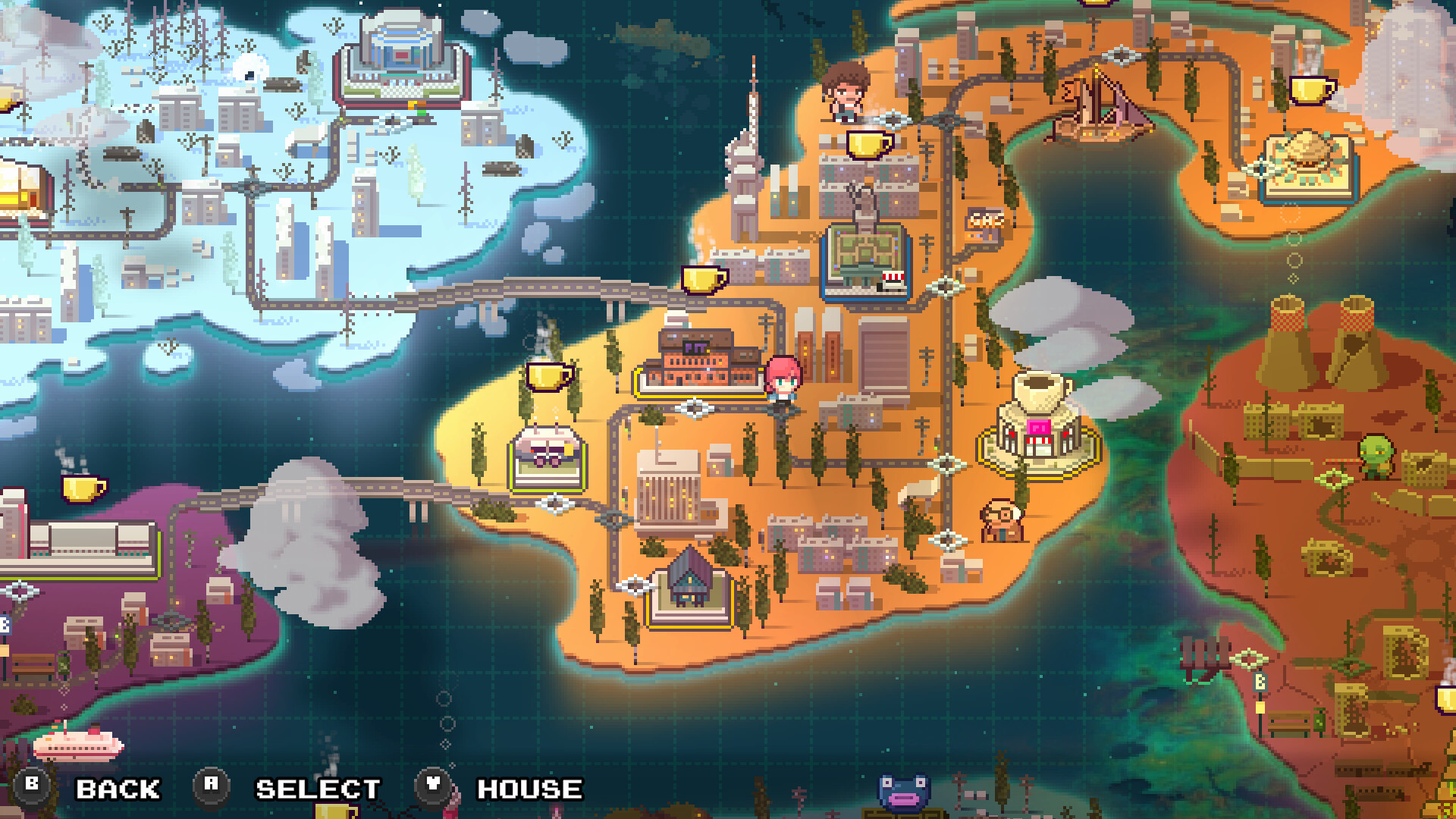 Pixel Cafe definitely has that that whole arcade world map thing down. A very beautiful and detailed looking world map. Pixel Cafe has multiple locations and players must get Pixel to travel around. She's moving to make her dreams happen. So yeah, take time to appreciate the world map. Question though is whether the map will expand as you play or will you see the whole map from the start but off course some places are locked up?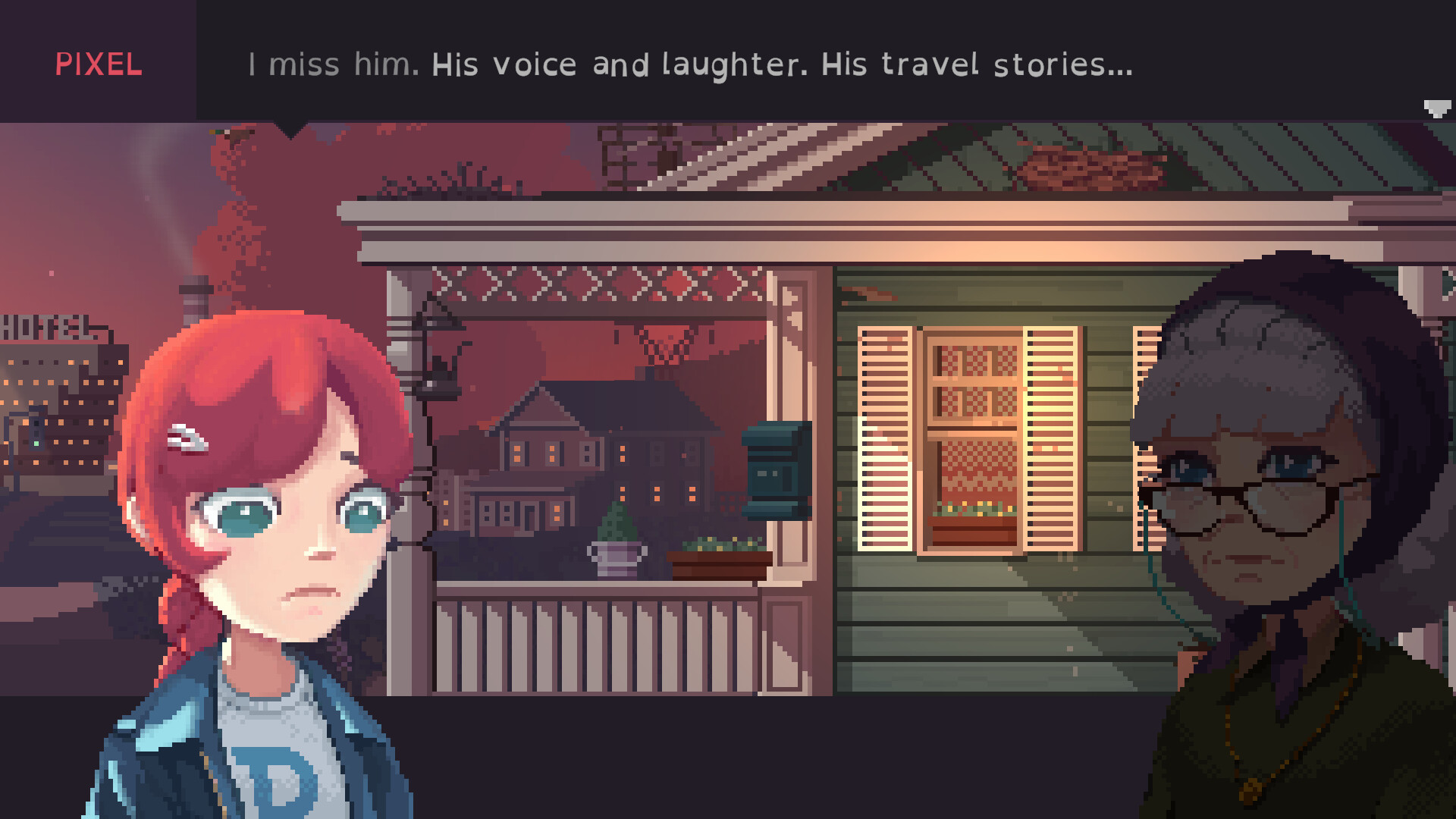 Pixel is so cute but she Pixel has quite a bit going on in her life. Significant memories that have obviously impacted and shaped her life. Players will get to see and learn of these things. It does explain a bit and allows you to know more and care more for Pixel. So players will have conversations with family and others who maybe knew your family or friends. The dialogue matters, after all it is a visual novel so be prepared to read…. you can read right?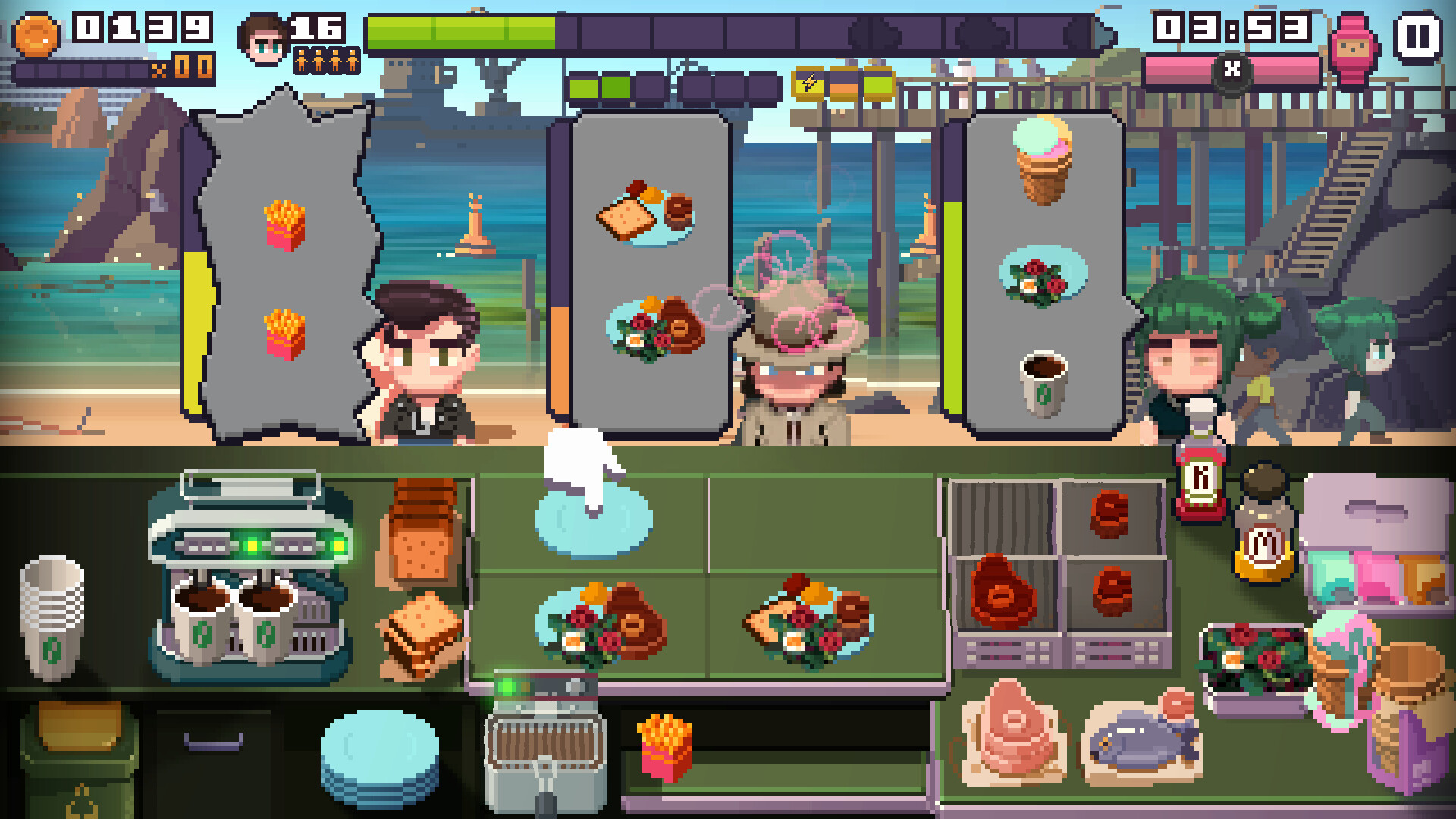 We checked out some Pixel Cafe gameplay and it's what we expected. Things seem to make sense. Some of these bosses though be giving some serious suspicions right of the bat. Time management is a party of this game. Players will need to think on their feet and decide the order of doing things. After all things get bigger and more difficult as you progress. Customers will get more annoying too. Also, try not to get fired.
Overall Pixel Cafe looks like a very good game. We liking what we see. You get to see Pixel learn from her memories of their past and grow as a person. You see the journey and some struggle… maybe. It's not just drinks but food also that you have to serve to the customers. Use your hard earned cash to decorate and fill up your apartment with furniture and more. It's a journey, so grab a drink, possibly a snack and reading glasses if you need them. Then get ready. The developers 'Baltoro Games' have done an excellent job so far. We at X35 Earthwalker will have to keep an eye open for this game. Pixel Cafe may have drinks, memories and a dream but those are just simple things in the eyes of… the 'Earth Walk!'
For more information check out the link below:
Support Us: