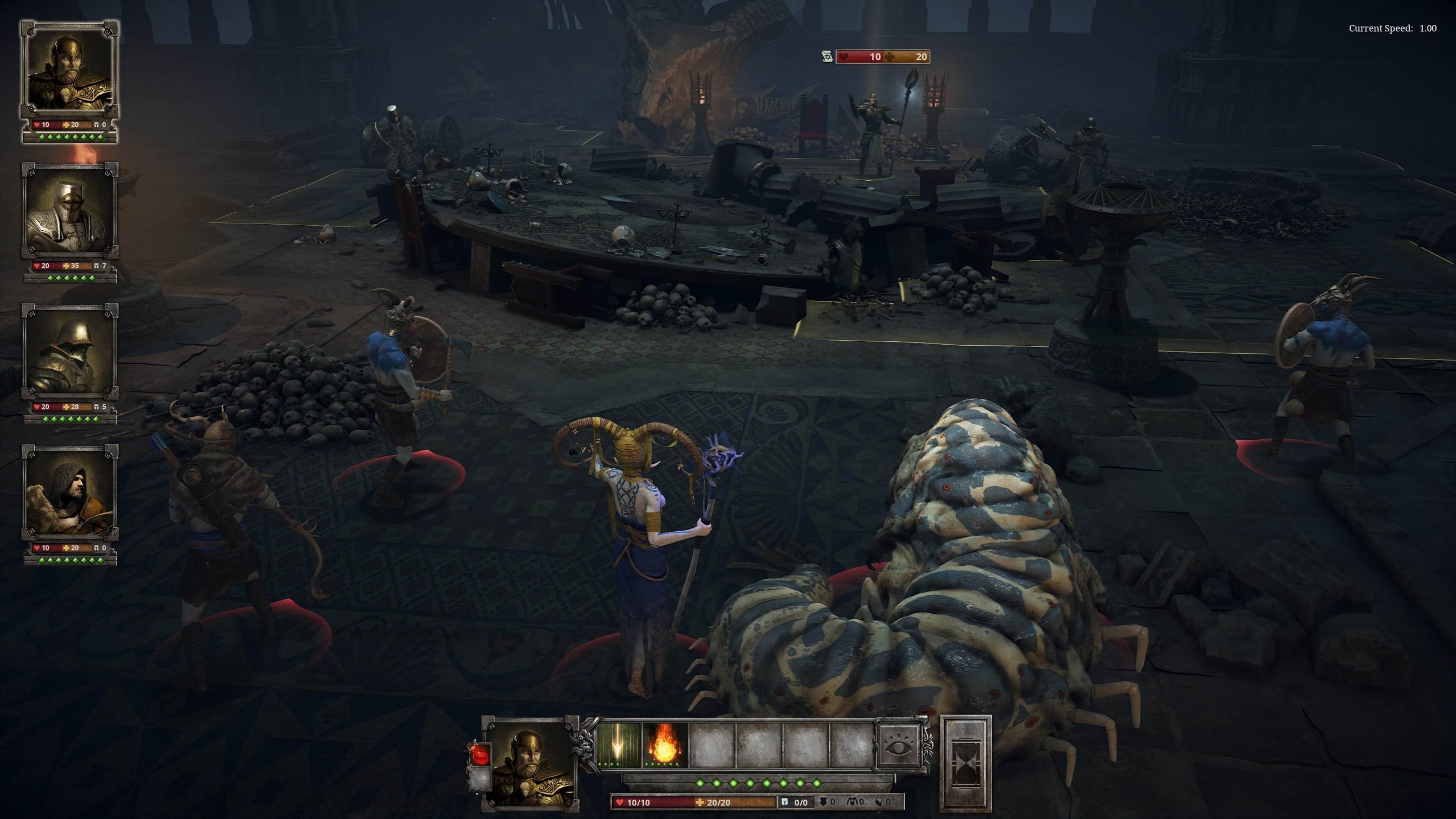 King Arthur: Knight's Tale is a new Tactical role playing game developed and published by 'NeocoreGames'. King Arthur: Knight's Tale is said to be coming out on the Xbox Series X, PS5 and PC. Concerning release date, there has been no information given. This game its looking cool though. So we decided to check it out. Let's take a look.
The world of King Arthur: Knight's Tale is set in what's called arthurian mythology. So expect stuff surrounding the legends of King Arthur. Except there's a dark fantasy twist to it (thank goodness for that). The story though is quite simple but cool. You are sir Mordred who is an enemy of King Arthur. You killed him in combat but he in his last moment landed a killing blow on you too. You both died. Yet, someone called the 'The lady of the lake' who is the ruler of the mystical island of avalon brings you back… somehow. Guess what? Arthur is back too… somehow. You have to defeat Arthur again but he's demonic or corrupted or something. Expect darkness.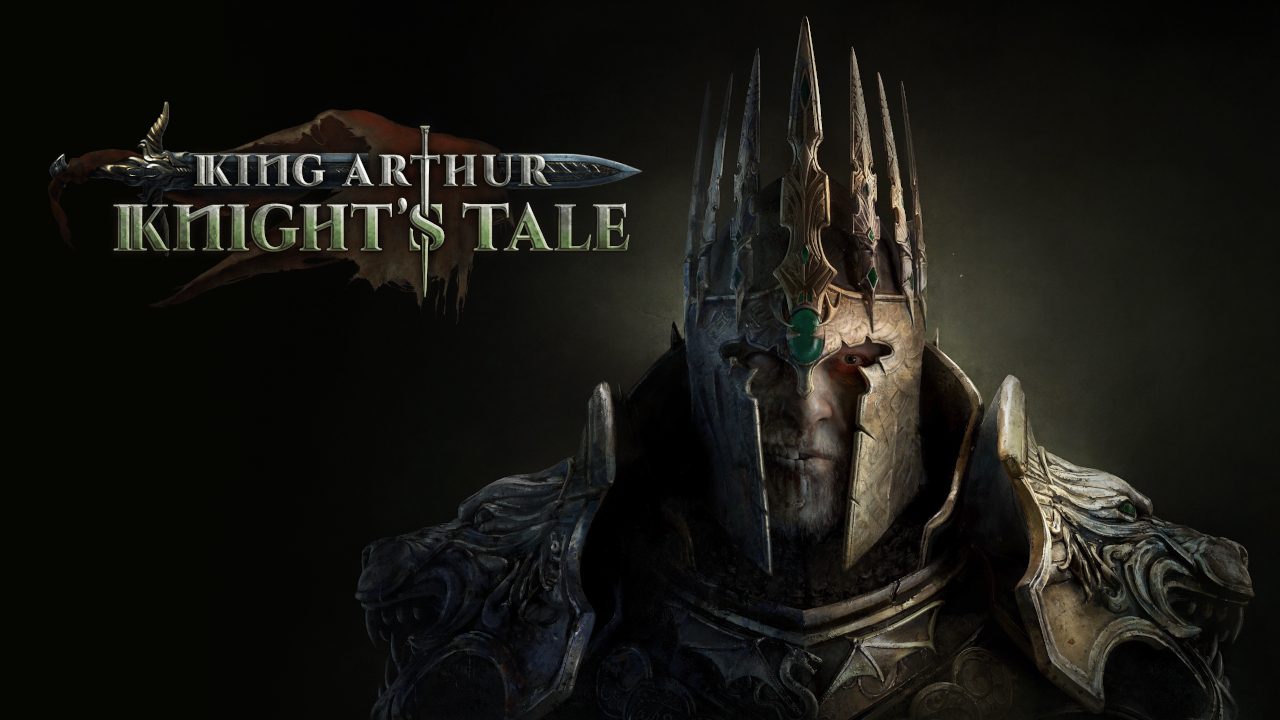 Now remember that King Arthur: Knight's Tale is tactical. It's been described as a hybrid of turn based tactical game and rpg. So have your team vs an enemy team facing off against each other. We at X35 Earthwalker enjoy tactical turn based games as there is so much to take into account, requires lots of thinking and being strategic with each move. Each position matters, where you move matters, what unit classes you have on your team matters, what abilities you have available matters. Pretty much everything matters in a good tactical turn based. This game got a ton of support ops kick starter too so there's high hopes for this game and expectations.
This isn't just a straight up turn based like XCOM 2: War of the Chosen. You will have to take in your environments, move around and even scout ahead to see where your enemies are. They could be hidden or hiding waiting for an ambush. There are mechanics to help with this. There are lures to lead enemies away and even traps you can set up to get that advantage. There's also a variety of enemies and mythological creatures that will come against you, so make sure to learn about them, gain experience and be better prepared for the next time. Planning is key in this game.
There are more than 30 different heroes. There are also 5 different classes too. The heroes are the game changers. The different knights aren't just mindless strong units they actually have their own personalities. Some of your knights will even clash with each other. The knights will pay attention to what you do. So it's not just their strengths and abilities but if they are with you and your goals. You have to pay attention to their loyalty as it's possible for them to turn against you. Settle their disputes and don't anymore enemies than you already have. The heroes also have skill trees so character development is here but we hope there is clear variety, clear strengths and a clear reason as to why to use this hero over another. It's a role playing game after all.
We have checked out some King Arthur: Knight's Tale gameplay and it's what we expected. There is choice dialogue when speaking with certain characters in the story so we get choice, again not sure how important it really is. Your heroes can die and get serious injuries that if not handled right, will die from them, losing big firepower. The game ma for selecting, viewing missions etc looks very nice and we like how the sea looks. The spaces and movement in combat is clearly highlighted and shown to help prevent mistakes. The mini map looks very good and clearly shows useful information. From what we can see so far, King Arthur: Knight's Tale. One big concern is that we hope they present Christianity correctly. Out of respect to the Christians make sure you present Christianity correctly.
Overall King Arthur: Knight's Tale seems like a really cool game. We like new or creative creatures and monsters. We want to see the developers take full advantage and go creative with the mythology. We hope to see more moves and abilities be available for the unites and heroes. We still need to see more but this game has our attention… for now. The developers 'Neocoregames' have done a great job so far. We at X35 Earthwalker will keep an eye open for King Arthur: Knight's Tale. Now King Arthur: Knight's Tale may have knights but those knights will lose their life if they face… the 'Earth Walk!'
For more information check out the link below: