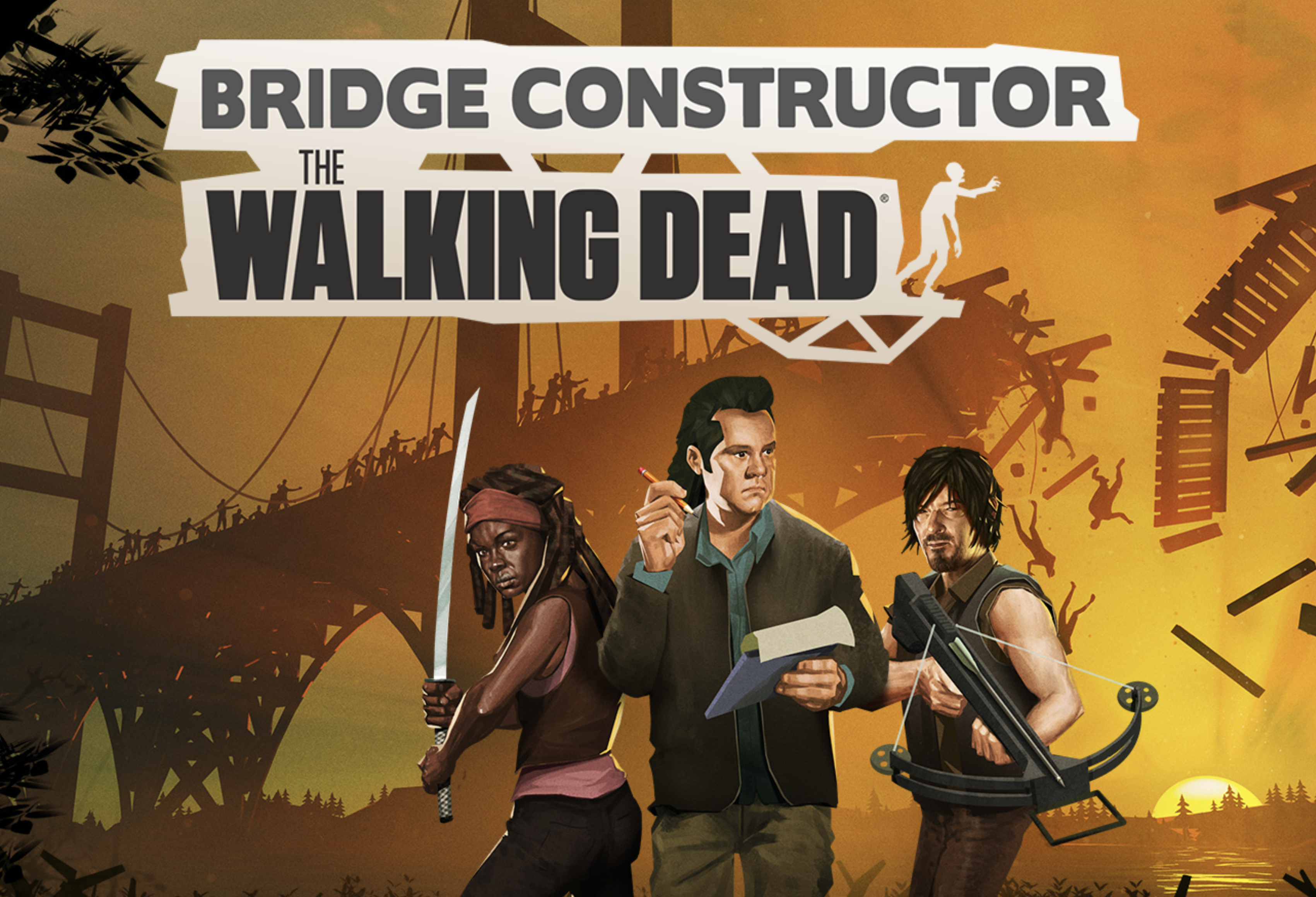 Bridge Constructor: The Walking Dead is a new is a new physics based puzzle game developed by 'Clockstone' and published by 'Headup'. Bridge Constructor: The Walking Dead is said to be coming out 2020 on the Xbox Series X, Xbox One, Nintendo Switch, PS5, PS4, Android, IOS, Mac and PC. Basically almost everything. Prepare to use your brains. Let's take a look.
Bridge Constructor: The Walking Dead has a very simple story. After all this is a game about building bridges. You will be following a bunch of survivors. They are obviously trying to survive against the zombies. Not just the zombies though but also a community of humans who are dangerous and described as hostile. You help them by building bridges AND other constructs.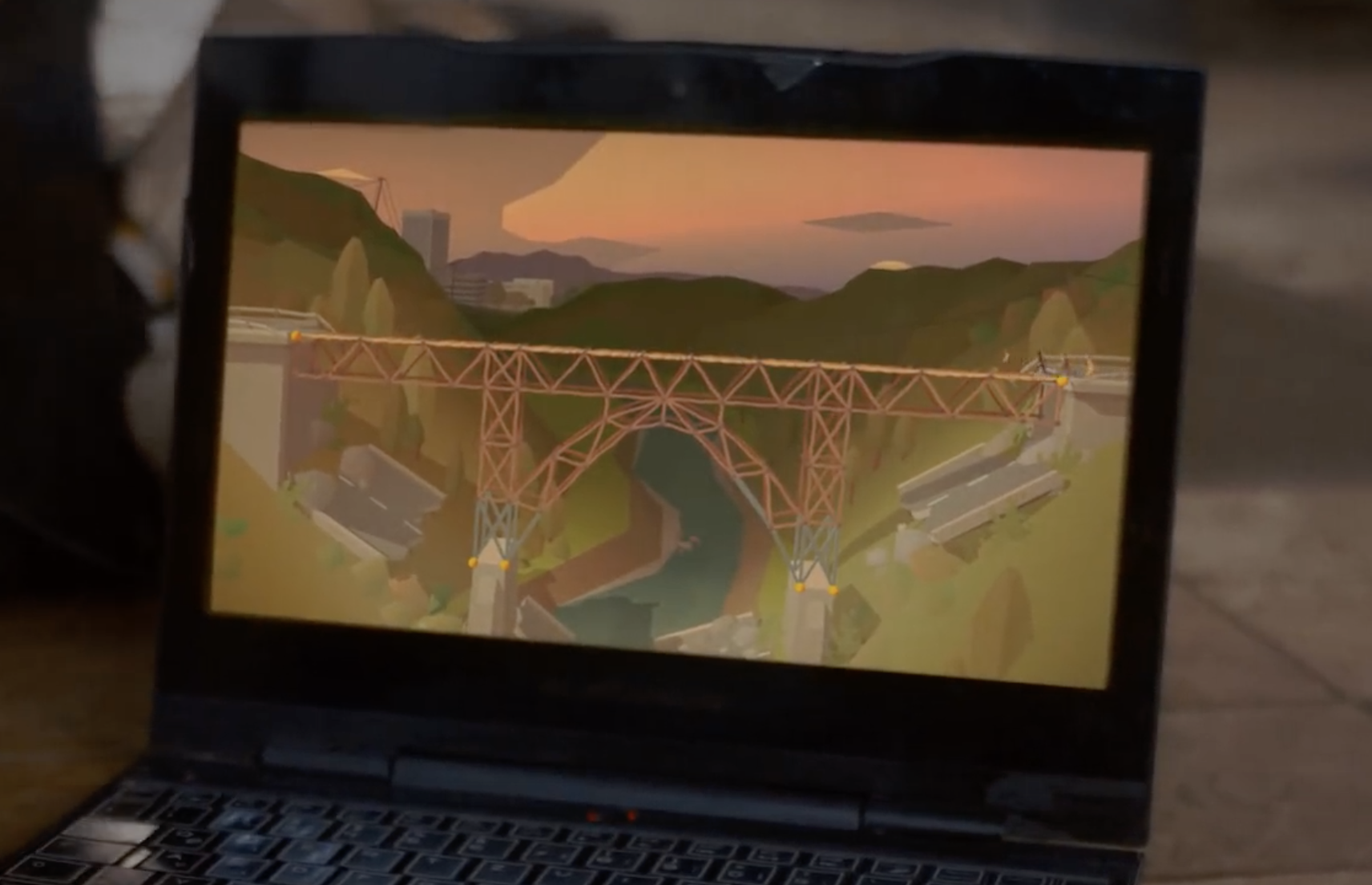 Let's keep this simple. Famous characters like Eugene, Michonne and Daryl are in Bridge Constructor: The Walking Dead. Recognisable vehicle's from the series are in this game too. So the Walking Dead fans should definitely see things they like. The biggest stand out for this game is that it's physics based. So you can't just build however you want, unrealistically and expect heavy vehicles to not fall through them and blow up. Gravity is a real thing here so keep that in mind. The enemies, zombies, are dumb so using moveable objects, bait and even explosives are viable.
There is no gameplay of whatsoever but we know you will have a variety of locations to be building your bridges and structures. The description was "bleak landscapes and ruined structures". The word 'ruined' gives some ides but we can expect broken bridges, homes or police stations too. At the end of the day you are using your brain to build bridges and solve many different scenarios. So have fun. Pule lovers should enjoy this.
Overall it's a bridge building game. Bridge Constructor: The Walking Dead is for specific types of gamers. It's not our thing but Bridge Constructor has some fans and The Walking Dead itself also has fans so when you combine the two, you may have quite the audience. There's no comment here on the graphics and sounds. The developers 'Clockstone' are working on this. We at X35 Earthwalker will have to see what this game will bring out. Now Bridge Constructor: The Walking Dead may have physics but it's nothing compared to the reality of… the 'Earthwalker'
For more information check out the link below: