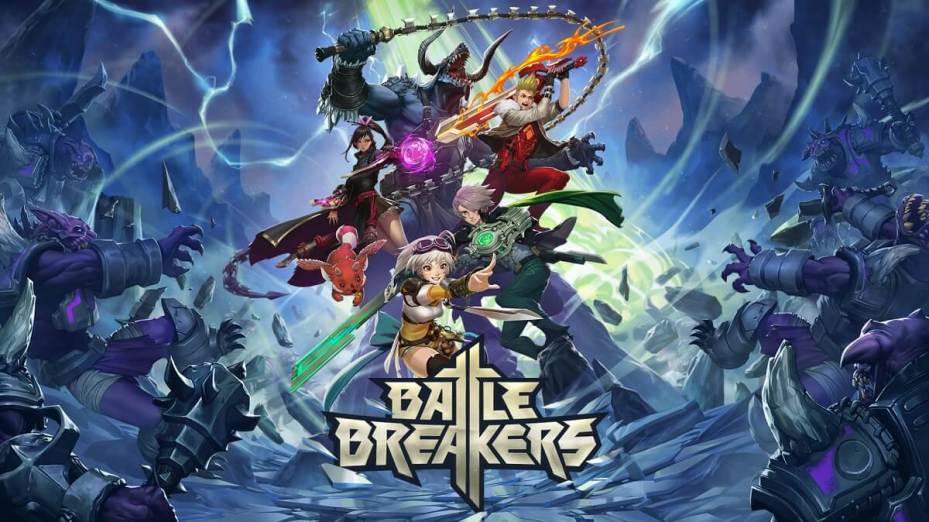 Battle Breakers is a new tactical RPG being developed by 'EpicGames' for IOS, PC and Android. It will come out later this year we have heard but it's already been released in Australia according to the official battle Breakers website.
We do not have a lot of information on this game but it straight away reminds us of Clash of heroes Might and magic. This game is about being tactical with your units and what they can do. For example don't just attack and make actions without thinking as your units will be on cool down after attacks. Some are on cool down for 5 turns. Every character and even enemies are of a certain element like fire, water etc. So some are strong against others dealing 50% more damage. Corrupted crystals must be broken which cleanses the land and releases whatever was in that crystal. Breaking them in a row will earn you extra points.
We have been told that Battle breakers will feature hundreds of recruitable heroes including robots, ninjas, dinosaurs and knights. This game is also cross-platform play between mobile devices and PCs. The invading monsters are going to put up a serious fight so build and upgrade the ancient Sky Tower fortress which will reinforce and improve your defenses. Your heroes can use the power of tsunamis, earthquakes, firestorms and more.
It is still in development but you can pre-register right now and you will get the bonus in-game content: Dark beastman character.
Overall, after checking out some gameplay we can say that Battle breakers seems alright. It's definitely tactical in how you handle the battles, deciding what to do with each character and off course timing. The graphics are alright while the music is very good. It isn't our kind of thing but we at X35 Earthwalker will still check it out. This game might be worth checking out.
For more information check out the link below: