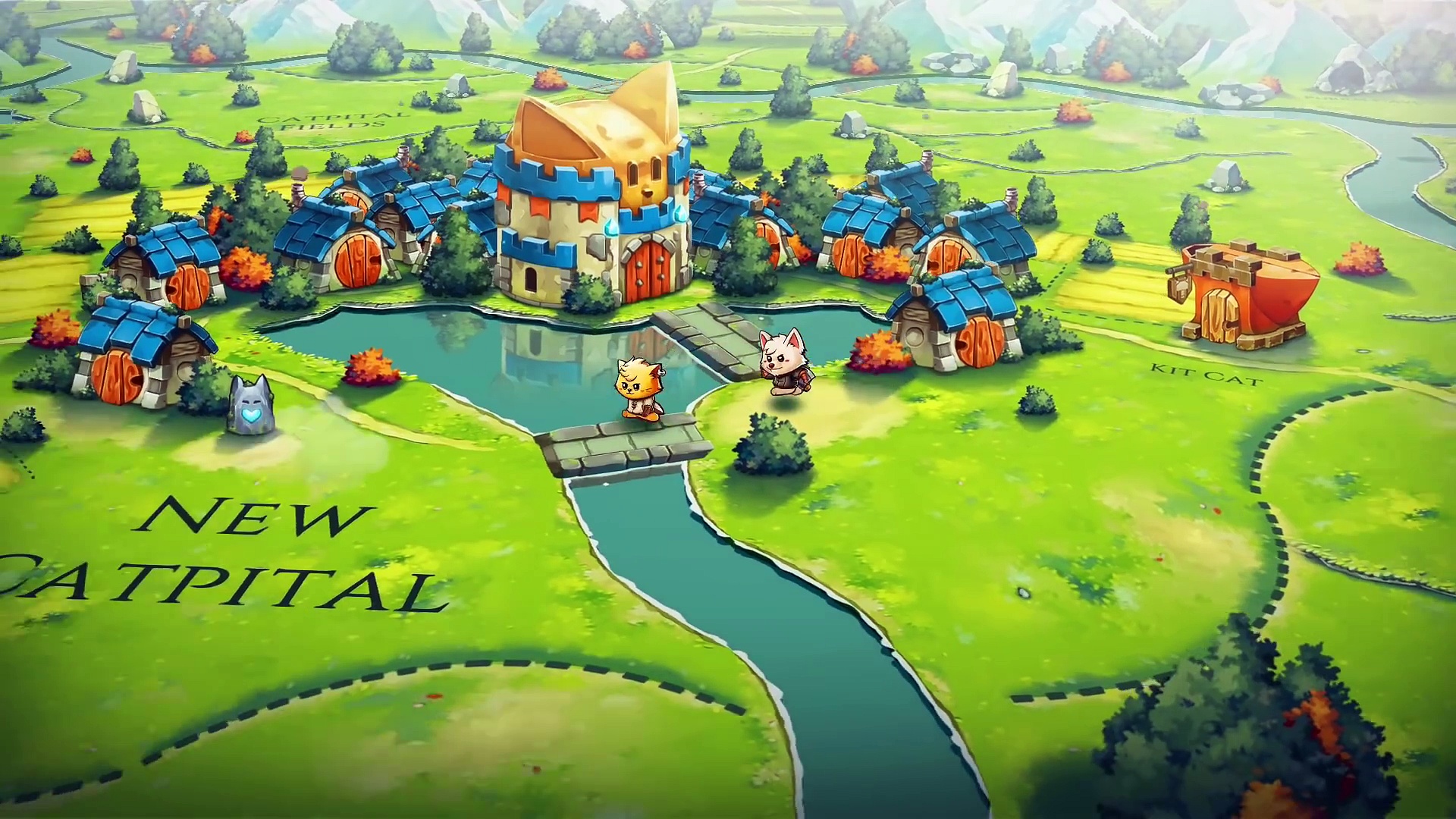 Cat Quest II – The Lupus Empire is a new open world action RPG developed by 'The Gentlebros' and published by 'PQubed Limited'. Cat Quest II – The Lupus Empire is said to be coming out in the second quarter of 2019 on the Xbox One, Android, Nintendo Switch, IOS, PS4 and PC. Now if you like cats, this game might be for you. Let's take a look.
In Cat Quest II – The Lupus Empire the world os basically cats and dogs with off course more emphasis on the cats (not barking fair). There're two kingdoms and they are at war with each other. They are: the cats of Felingard and the advancing dogs of the Lupus Empire. Why can't cats and dogs get along? Cat Quest II – The Lupus Empire tells the "tail" of two kings who have to work together in order to reclaim their thrones. This is where the player comes in. Control the cat and dog and do your best to get your thrones back. Off course it won't be an easy journey.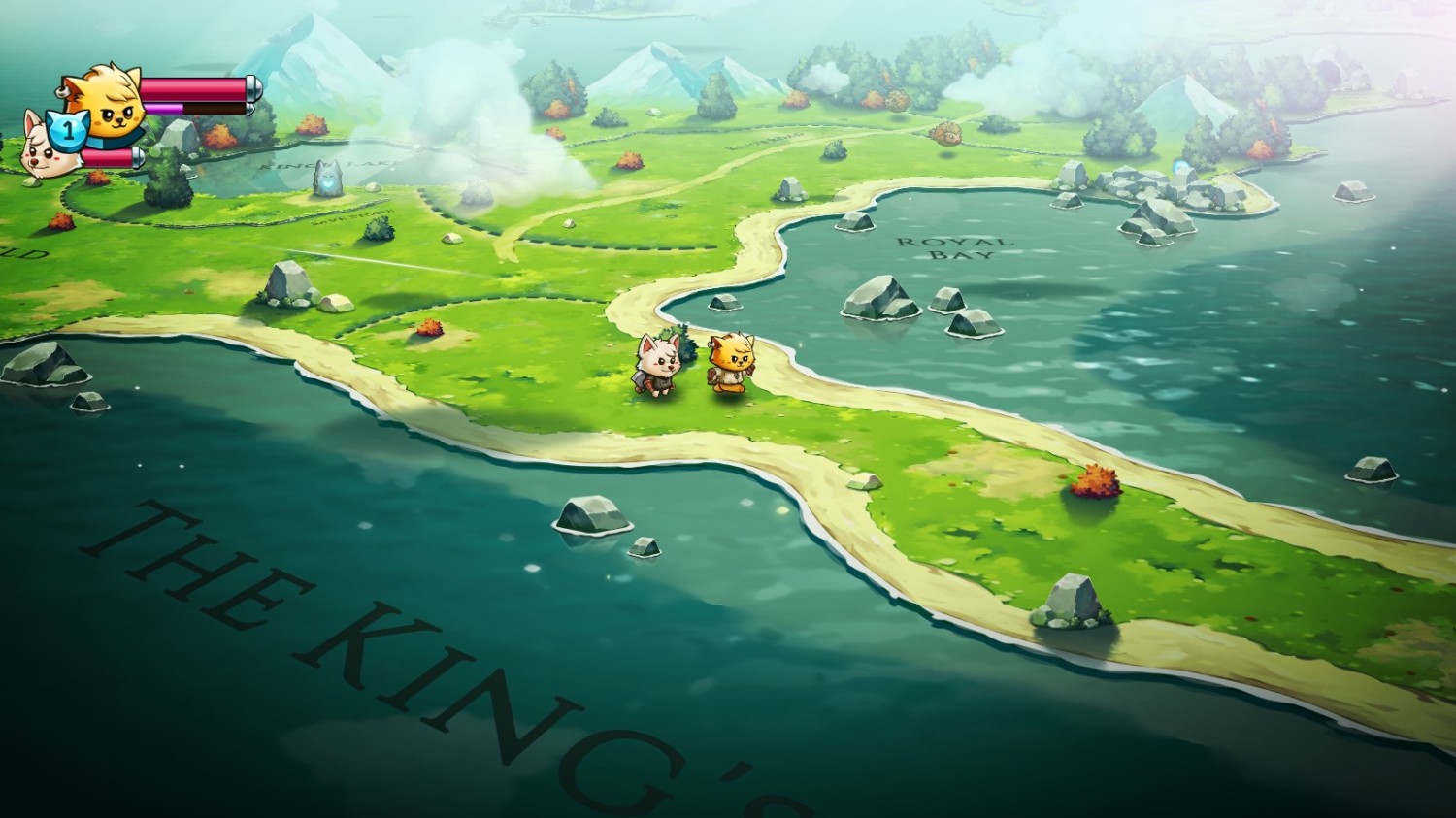 Those who played the previous Cat Quest game will somewhat know what they are getting into when they enter Cat Quest II – The Lupus Empire. Except this time there will be more battles, more explosions and more magic to make you into a fur-midable enemy. Cat Quest but basically bigger and expanded upon. There is a wider range of attacks and weapons too. Some of the new weapon types include staves and even master swords. Obviously master swords are better.
Cat Quest II – The Lupus Empire allows two player co-op. Someone controls the dog while the other controls the cat. Readers should hopefully by now know how we feel about co-op in games. Players should have the option of playing with friends and others in local co-op. Good move developers. Even more good since there are dungeons to dive into explore. Your team mate can help watch your back as there are traps in there. Challenges and problems are easier to solve with others.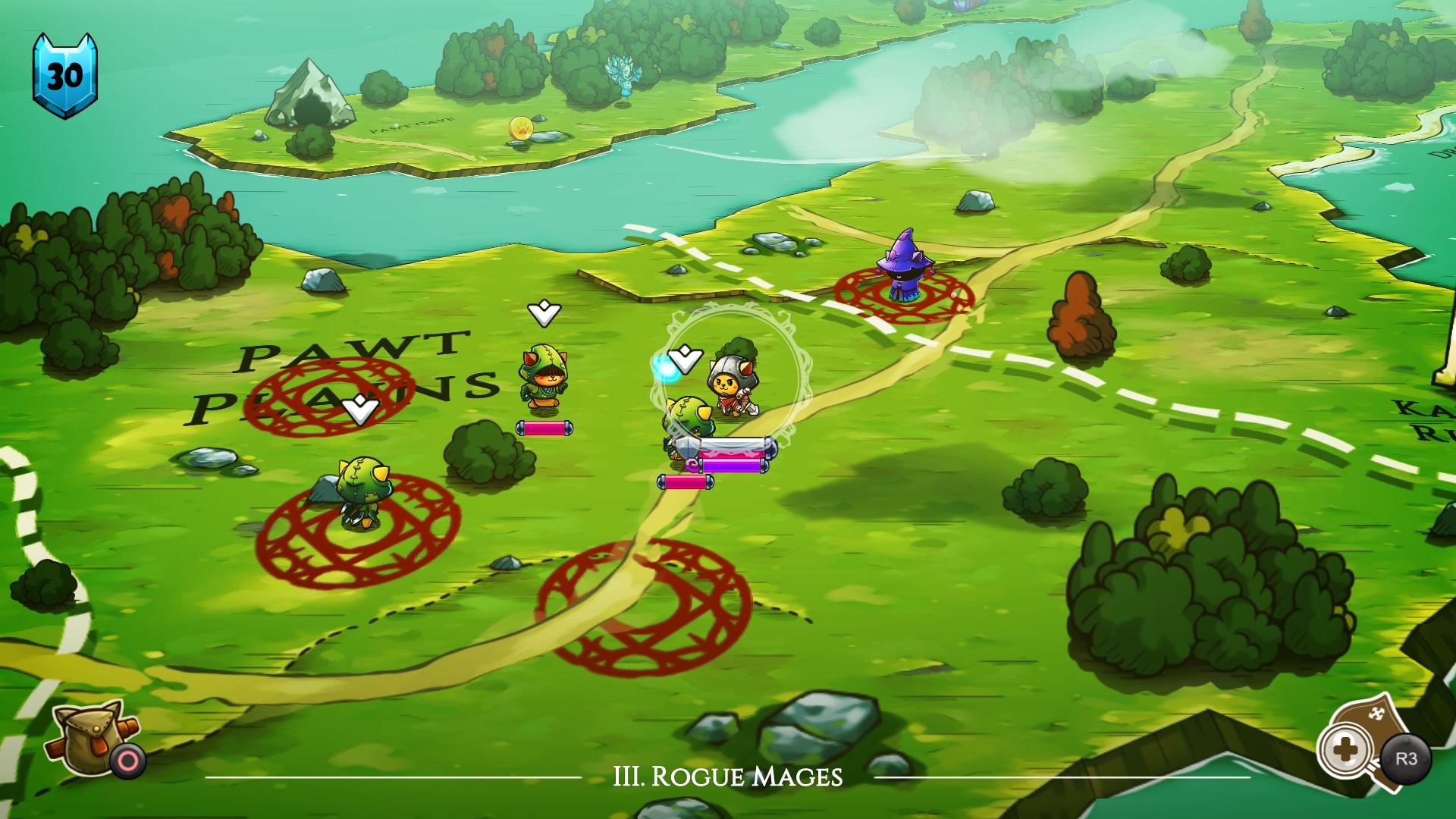 Like with other RPGs players need to get tactical and quite creative. Players should make combos concerning their abilities, weapons and more. For example the attributes of the passive abilities allow for quite a bit of options. There's more to this game than just simply hitting attack all the time. Get the right timing for dodges and evade all damage, know what types of enemies you are facing and what's the best way to put them down.
There are side quests too in Cat Quest II – The Lupus Empire. What RPG doesn't have side quests? They aren't suppose to be just missions to pass the time. Each one is said to have it's own story which off course will help explain what's going on in the Cat Quest II – The Lupus Empire universe. The lore will be expanded and probably hear some interesting stuff.
We checked out some gameplay and it's not what we thought. How you move around on the map is very cool. You are literally running from area to area, walking around ponds, seas and seeing all the world structures too. Also enemies will just run up to you too and try to "axe" you a question. Cat Quest II – The Lupus Empire has actually gave us a bit of a surprise. Not bad. From what we have seen, the graphics look very good and the sounds are good too. Clearly good work has went into this game.
Overall Cat Quest II – The Lupus Empire seems like a very good game so far. From the smoothness of the gameplay to how expanded it is. There's quite a bit going on in this game and we like what we see but the game does seem to easy in terms of combat and difficulty. It looks so easy to evade and handle enemies and we hope there are more enemies and greater difficulty. The developers 'The Gentlebros' have done a good job with this game. Now Cat Quest II – The Lupus Empire may have some serious cats and dogs but none are as serious as… the 'Earth Walk!'
For more information check out the link below: