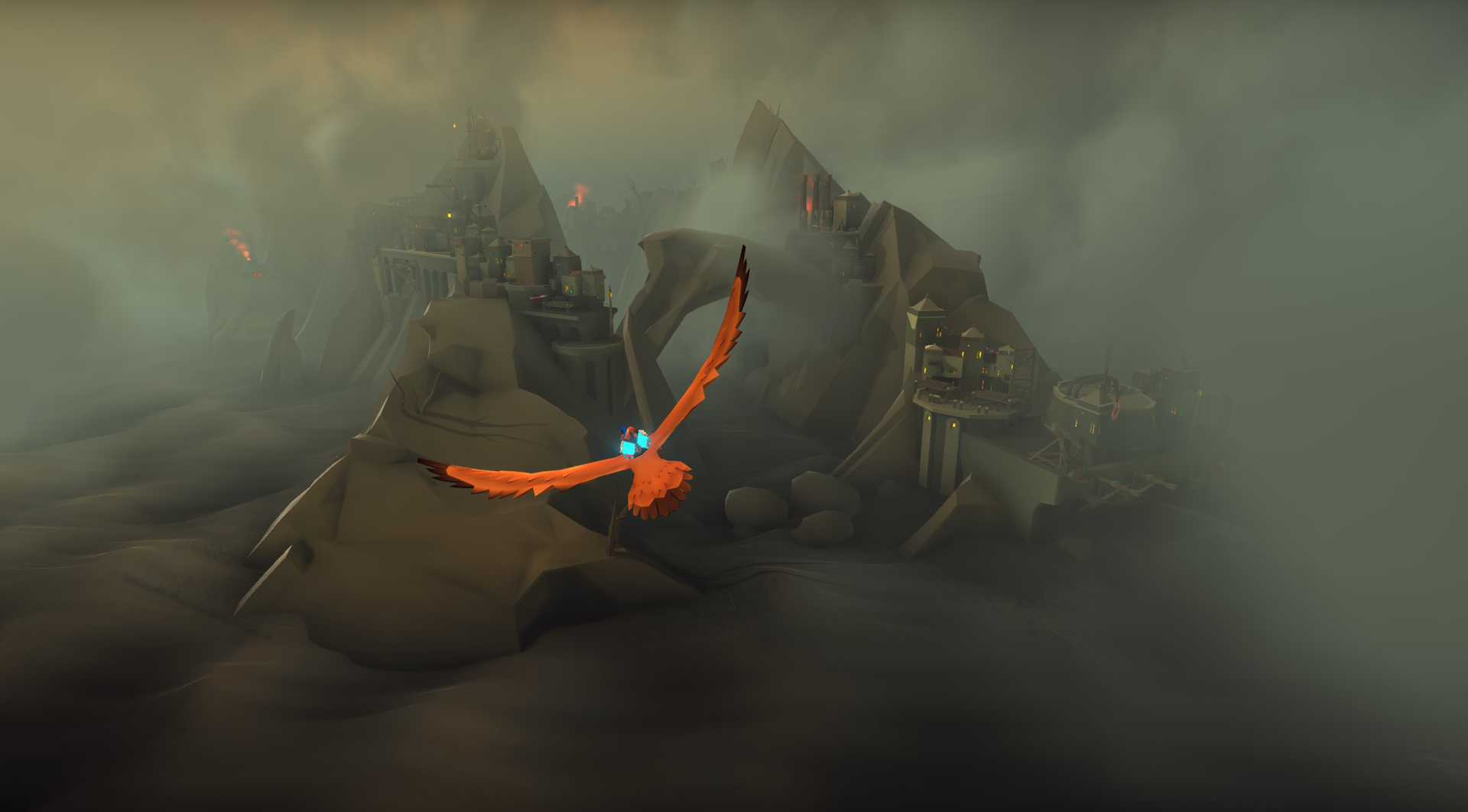 The Falconeer is a new open world, aerial combat role playing game developed by 'Tomas Sala' and published by 'Wired Productions'. The Falconeer is said to be coming out the 10th of November on the Xbox Series X, Xbox One and PC. It's another Xbox exclusive coming out on the Xbox Series X launch day. The Falconeer is said to be bringing a "new take on air combat". We would definitely love to see that. Air combat is pretty standard but The Falconeer has got something going on. Let's take a look.
Now the story in The Falconeer is practically unknown. It's described as an "singular conflict". So this is basically one big war. There are multiple factions too and it's been made clear that players will get to play as all the factions to see each perspective of the war and battles. That's simple and still easy to understand.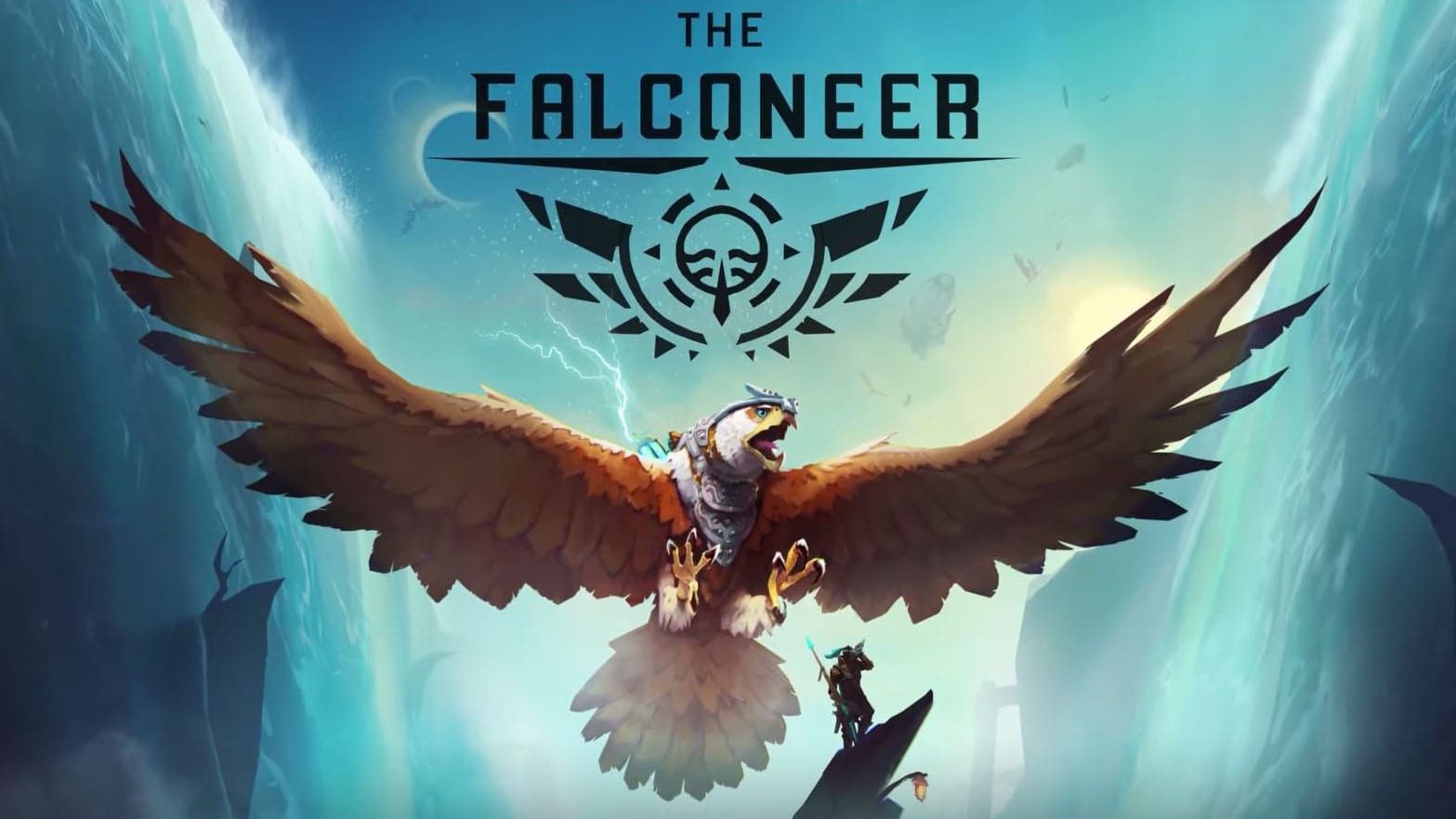 Let's dive into what we see right off the bat. You are a Falconeer who use to be a messenger and guardian. You are riding a falcon or a really big bird and diving head first into wars. You will be targeted and attacked by all types of forces in this game. Everything is in third person so you have better views of what is going on which is good because there is a lot going on. The types of enemies you will face have been described as land, sea and air forces. So basically you aren't safe anywhere.
We have seen others on big birds coming after and taking shots at the player in the Falconeer. There are big ships with loads of turrets and cannons. There are even what looks like stationary turrets and vehicles on the land. We like the variety of enemies here. The whole land, sea and air thing reminds us of two things: Supreme commander 2 (the units) and Kaido (from One Piece). This literally means that you aren't safe and there's more room for a wider variety of enemies. Games like this with loads of combat need loads of enemies to keep things interesting and have enough to keep things difficult.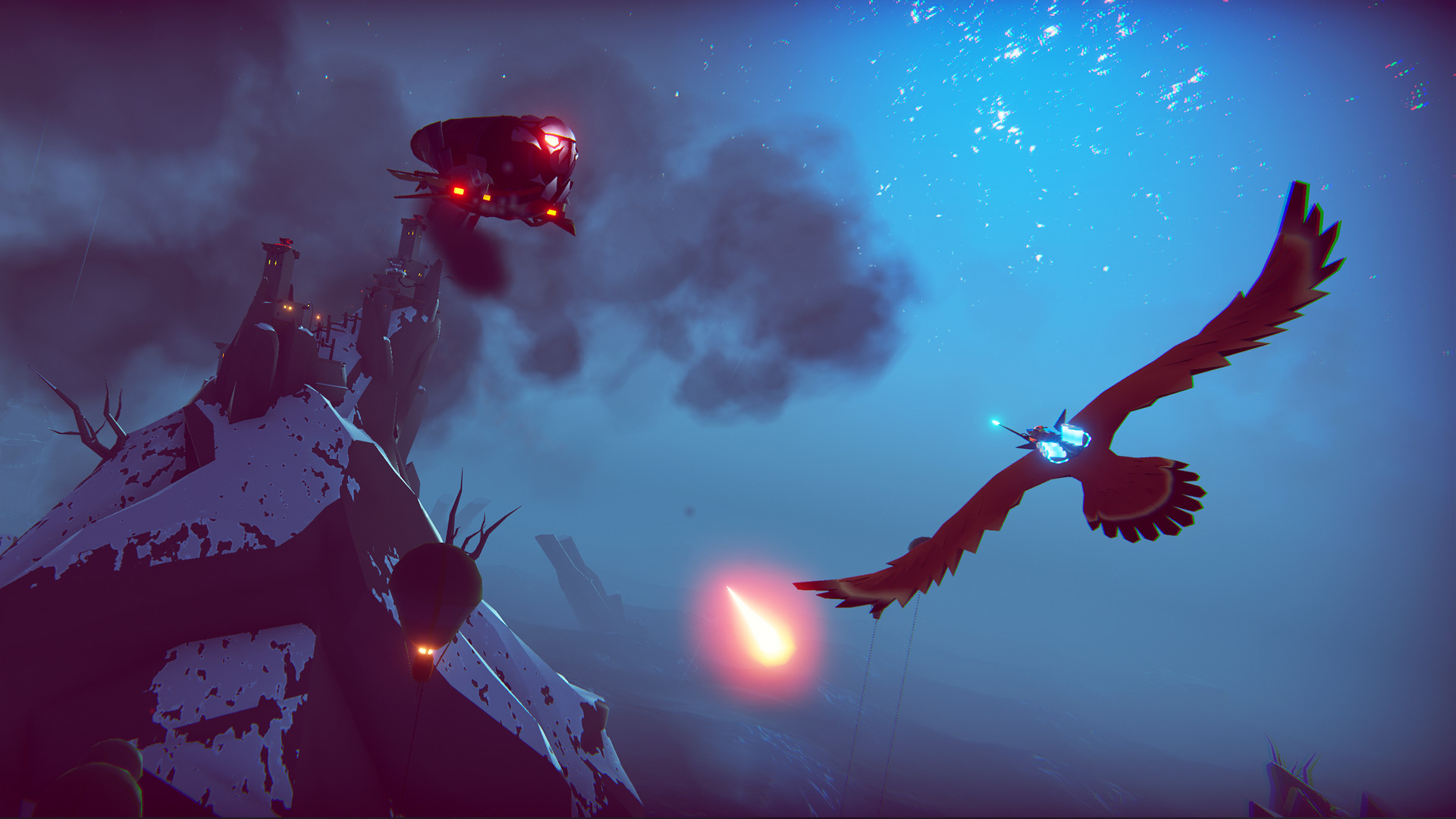 We are seeing airships, battle ships and other big bird riders. The real question is how are the going to balance this? This might help. The Falconeer has creatures too. not just machines. You will face what looks like flying beetles, There are also manta rays but they don't look cute. There's even long bodied fling "dragon-like weavers". Do It gets worse… there's even krakens! Giant octopus looking things. This is a good move by the developer. Machines and creatures are here in this battle.
Now off course being a Falconeer doesn't mean you fly up to enemies and your bird punches and kicks enemies. Wrong! You are equipped with powerful long ranged weaponry. Shhot and blast from a distance, manoeuvre and dodge bullets and other projectiles. Outfly and swivel around your enemies. It's straight up aerial combat around here in the Falconeer. Since it's open world, there's numerous areas to explore.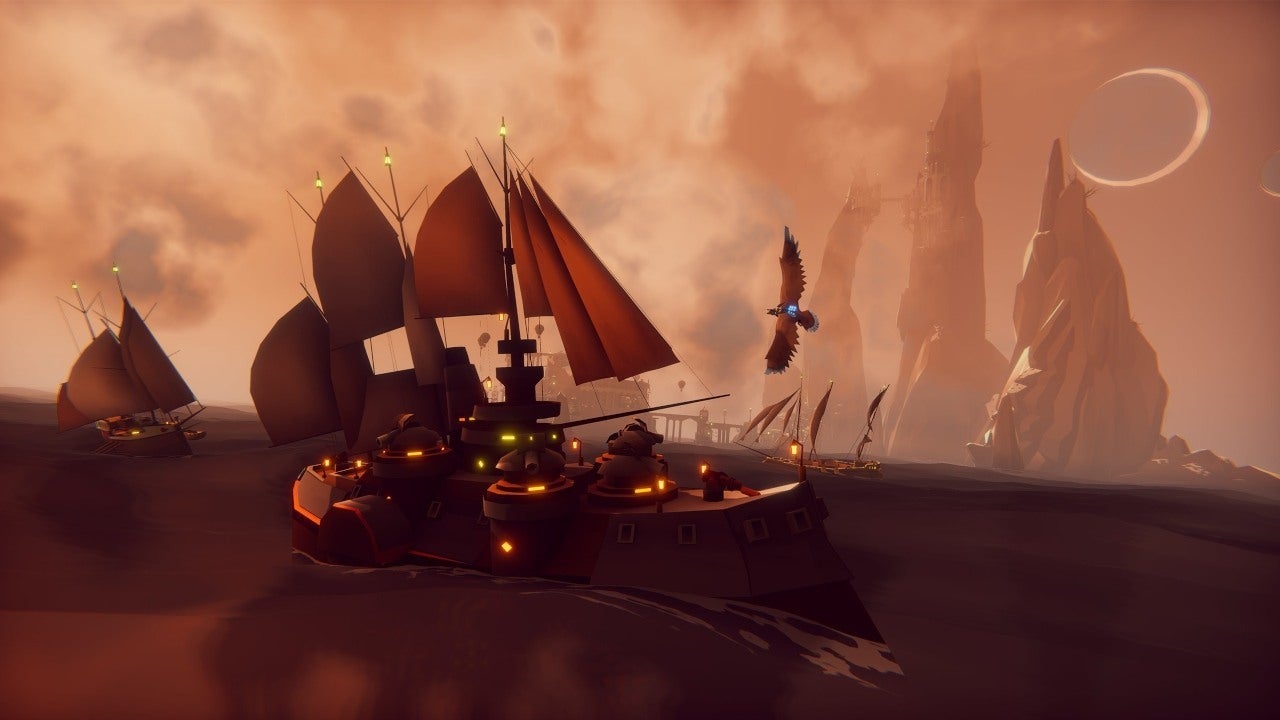 Guess what we saw. The big green badge. You know what that means. "Games built using the Xbox Series X development kit are designed to take advantage of the unique capabilities of the Xbox Series X. They will showcase unparalleled load-times, visuals, responsiveness, and framerates up to 120 FPS." The developer made it clear he wants the Falconeer to have constant 60frames per second. The best visuals and best performance will only be on Cboc Series X and high end PCs.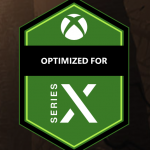 We checked out some gameplay and it's what we thought it would be. Big bird or falcon, flying around, slower than we thought though. Falcons are incredibly fast birds but off course they are slower here for gameplay reasons. It's been confirmed there are secrets in this game and some are even below the waters. Now that's sounding cool. Can we dive. Does our falcon survive under there? We got questions. There is a form of in game currency called soulshards so players need to make sure to grab as much as they can. So search the whole Ursee which is the name of this whole place.
Overall The Falconeer looks like a good game. More information is needed specially concerning the combat mechanics, the enemies etc. From a concept and world perspective it's good and we like what we are hearing and seeing. Visually it's not impressive but it's good for the style that it's doing. Just take a look and you'll see what we mean. The developer 'Tomas Sala' has done a good job here. We at X35 Earthwalker will keep an eye out for what the Falconeer will accomplish.
For more information check out the link below: