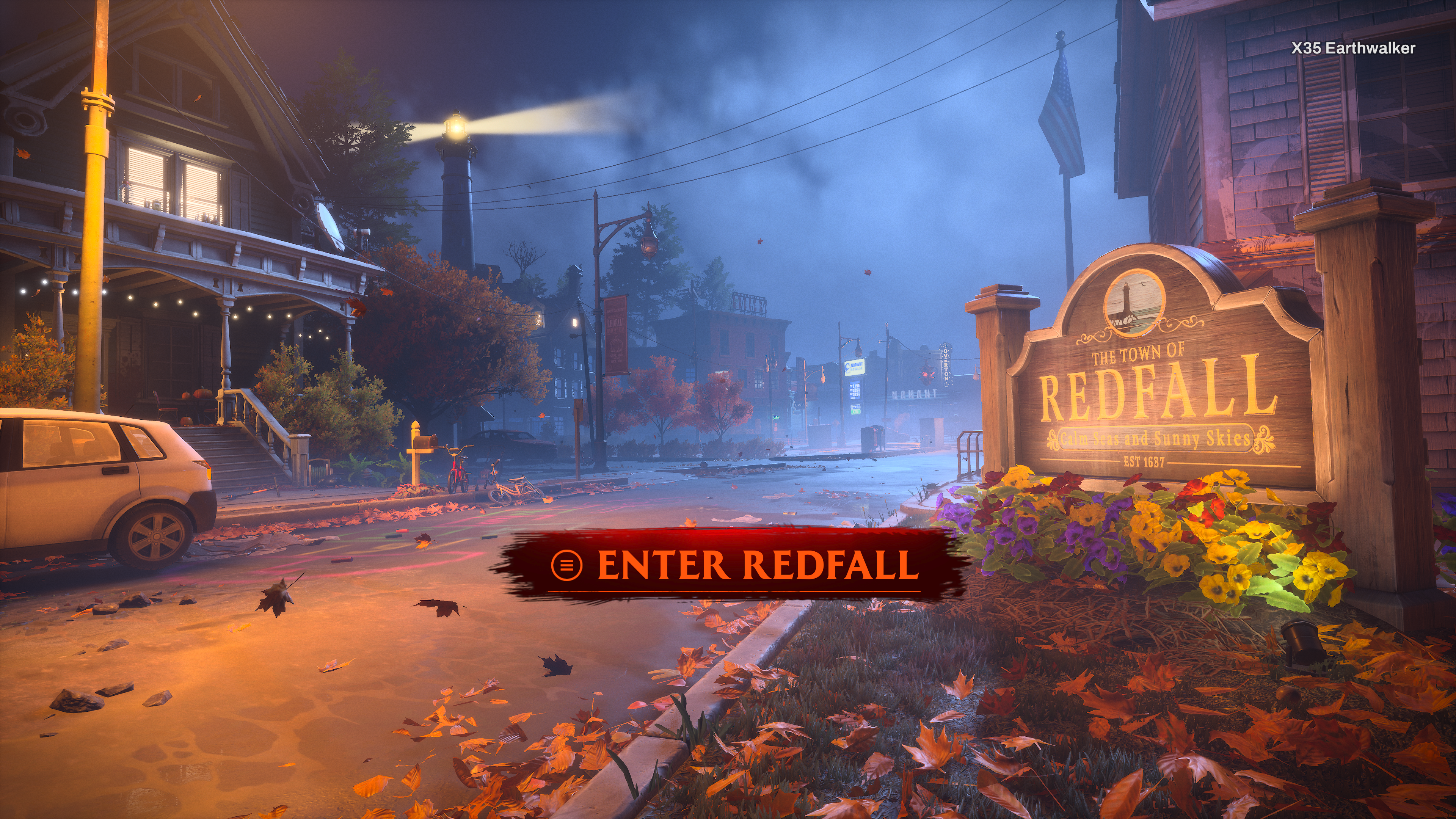 Redfall is a great game. Had lots of fun with this game. Redfall is an Xbox exclusive and was developed by 'Arkane studios' and published by 'Bethesda'. X35 Earthwalker wanted to do a simple review/talk about Redfall. Show why it's very good… especially since many ignorant and foolish people have bashed and attacked this game. Mainly pc and PlayStation players. So instead hear from X35 Earthwalker who is the smartest and wisest gamer of all time. Let's take a look.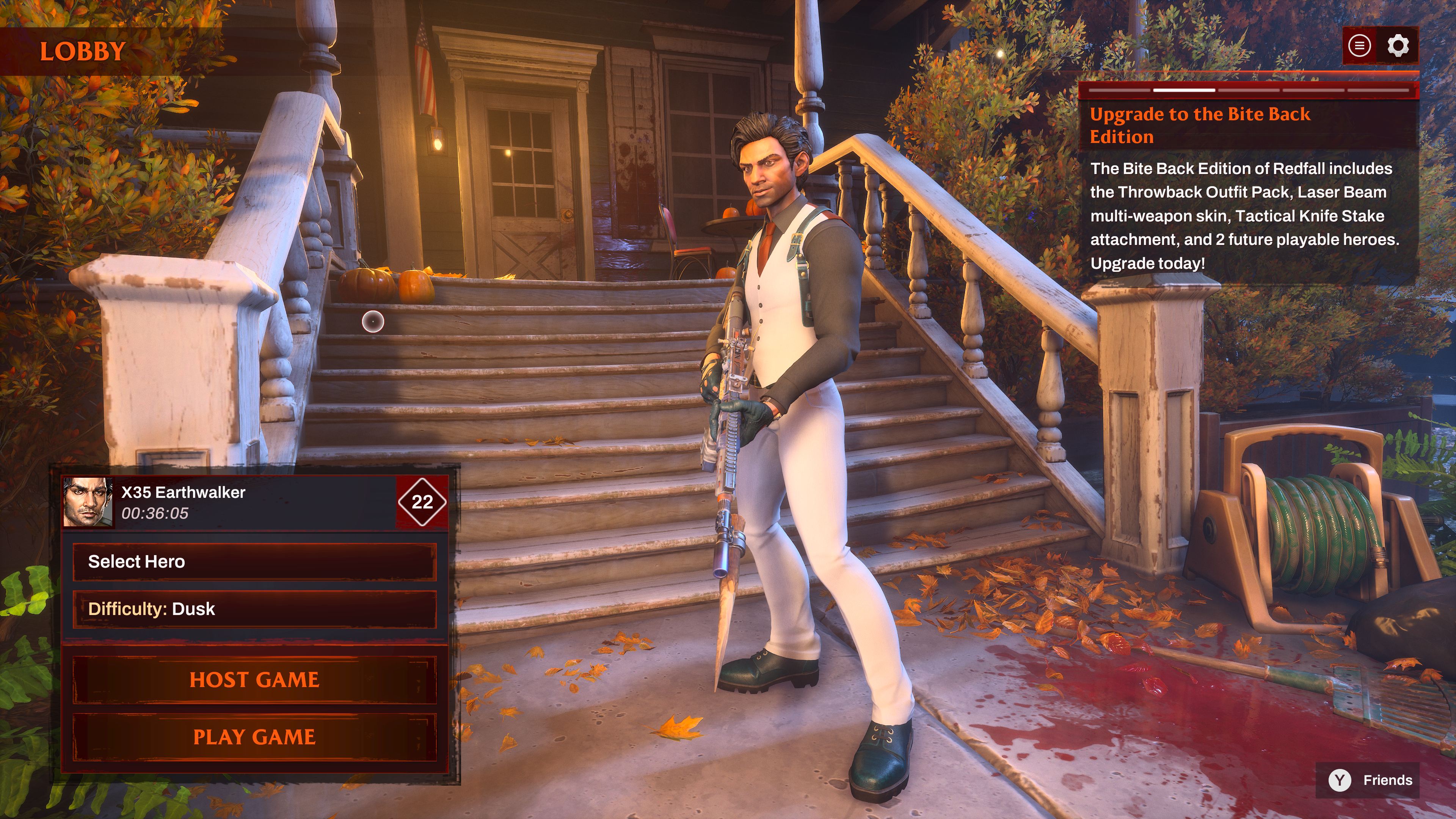 Redfall is quite simple to understand. You was in Redfall, which is a very lively town. Then suddenly things go very wrong. Vampires show up, they form cults who will attack and shoot anyone. You encounter a powerful vampire who is called black Sun. The sun gets blocked out making things free season for vampires. The survivors are being hunted down. so why not leave? Well somehow the vampires have raised up the sea… copying what God did with Moses, but a discounted not as good version of it. It's solid stuff you can't swim through and traps boats. So yeah, you can't leave. Help the survivors and defeat the vampire so called gods.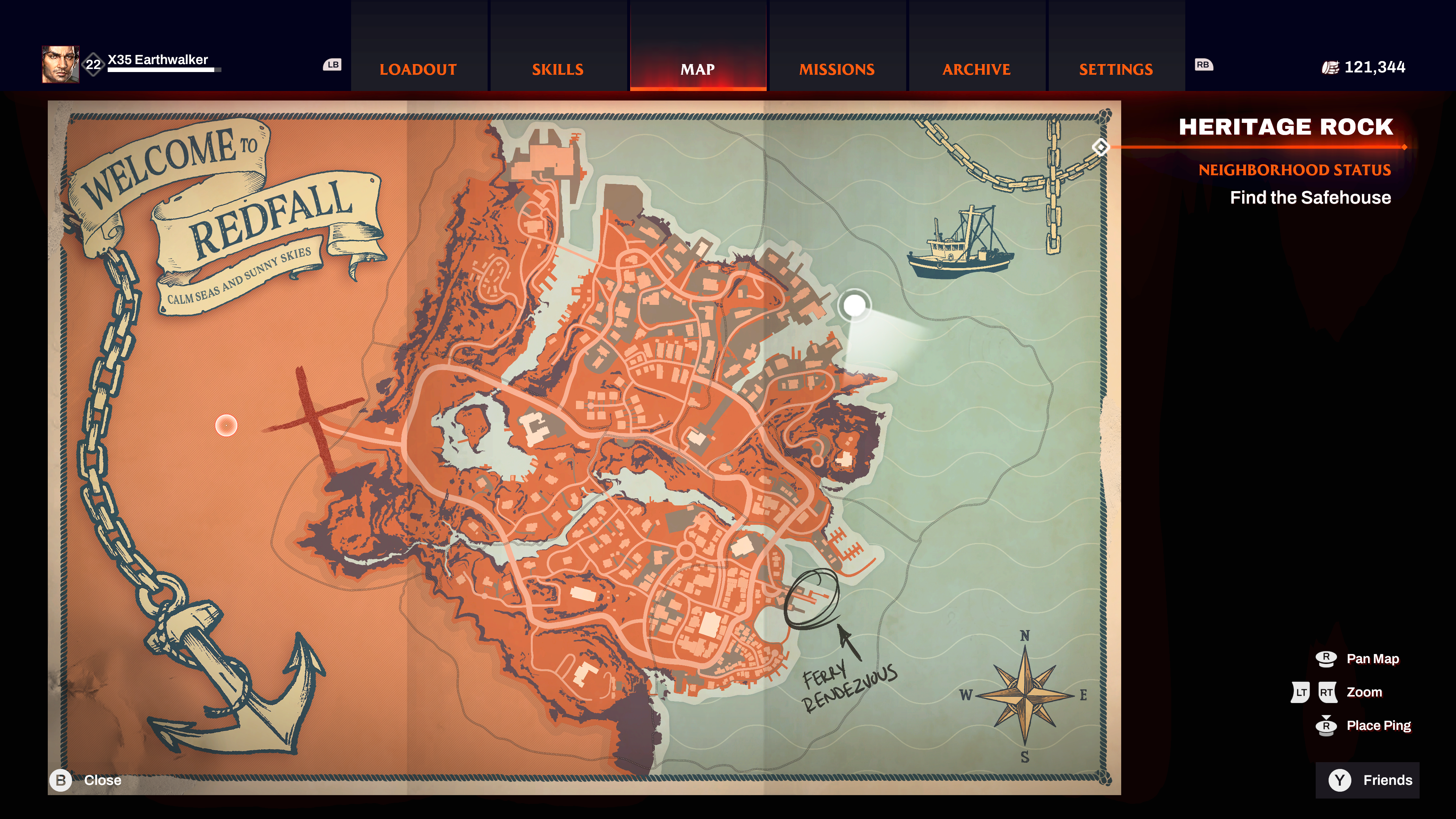 Redfall is an open world game and it shows. Not the largest world at all but it's split into two maps. The image above is the first map and where you start off. It's also the smaller map. What's weak though is that you can't go back and forth between them. It's a progression thing. Part 1 and part 2 of the game. Aside from that, the open world is probably the best thing about Redfall. The world is so excellently designed. Redfall town clearly looks like life was big here. You see the churches, the shops, markets, cinema, trailers, lighthouses and more. The ferris wheel and hotels. Our favourite thing about Redfall is after clearing out thew enemies, go for a tour and stroll around the town. You see everything. You can clearly see how life was like in this town. X35 Earthwalker will do a podcast talking about this soon-ish. It's fun and detailed.
Speaking of detailed. Redfall has if not probably the most detailed open world in gaming. Watch the video above. The developers didn't need to do all that. The posters on the wall are detailed and have actual information. There are job advertisements with contact information and terms. The food and items aren't just generic brands, blank or copy and paste. Redfall has actual brands and names. From the tomato and fish tins to milk and beverages. Sweets and chocolates have names as well and eventually you'll get to know them as you explore more corner shops and stores. It's not just shops either but important buildings as well. The documents, writings, prints and more. Walk around ton and see for yourself.
The issues we hear from pc and playStation players. All seem to be performance issues. All of these issues were mainly on the pc. So much for pc master race… more like pc inferior race. pc has been having launch issues with new games recently. Not good but it happens. On the Xbox Series X, X35 hasn't encountered any of those issues. So our experience has been excellent. Some say it's 30 frames per second. Hard never been a problem. Sure it's not as smooth as 60 obviously but it didn't effect the gameplay for us. pc players claimed the world was empty concerning enemies. Wrong again. On the Xbox we had many enemies. We saw cultists, bellwether, vampires and vampire variants. We even witnessed cultists with vampires fighting against bellwether, multiple times. So yeah, pc and playstation players aren't correct.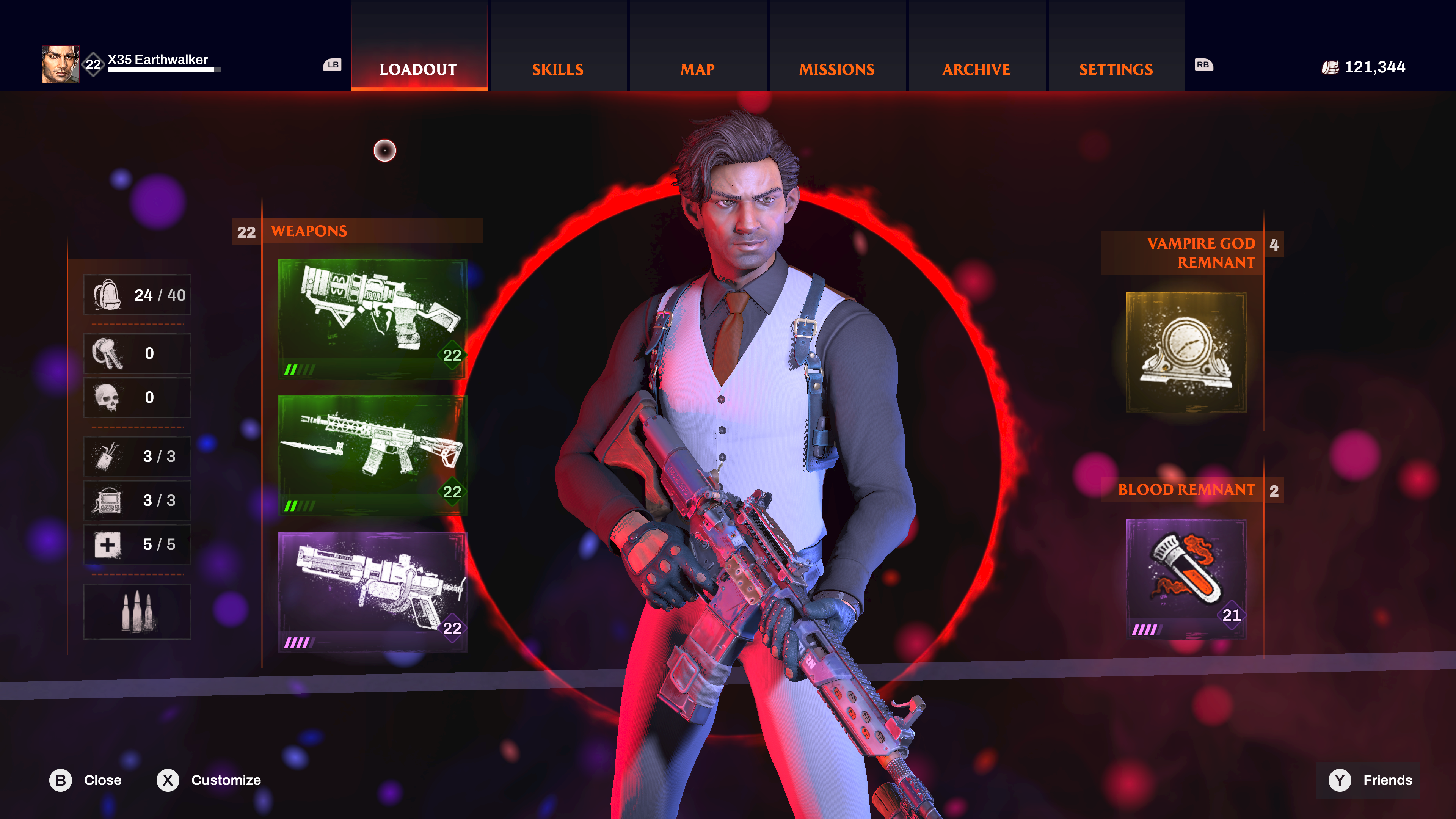 There's a decent set of weapons in Redfall. Pistols, shotguns, rifles, sniper rifles, UV beams and stake launchers. There are some variety to each weapon class and you can carry 3 at a time. There's also a blood remnant and a vampire god remnant. Both remnants need more options and have stronger effects. The weapons are all very effective. There are what's called 'unrivaled' weapons. Basically legendary weapons which have the best effects and much stronger than other weapons of the same level. What they should have added is the means to level up your weapons sop they stay powerful with you.
We don't want this to be too long. There's many things to say about Redfall. Combat is good, there's lots of action, many things to do like quests, lots to explore and do not underestimate the lore in Redfall. There's loads to read and loads to learn. From authors and their pieces, to news and reports. Bill, from Bill… and bob over the radio. Documents, grave locks, recreations of the past and more. There's lots going on, lots of tragic stuff too. So yeah, be patient and do some reading (for once in your life). Those vampire bosses, those so called gods… they suck (vampire joke). They are string and capable of killing you real quick. Each boss is very different. VERY different. Learn quickly. By the way, best character is Devinder.
Overall Redfall is a great game and worth playing. It's not perfect and needs some more tuning up like being 60 frames per second and additional attack or ability for vampires and off course make climbing those darn rocks easier. Redfall is currently available on Xbox game pass. X35 Earthwalker finished the game. It was some good times.
For more information check out the link below: