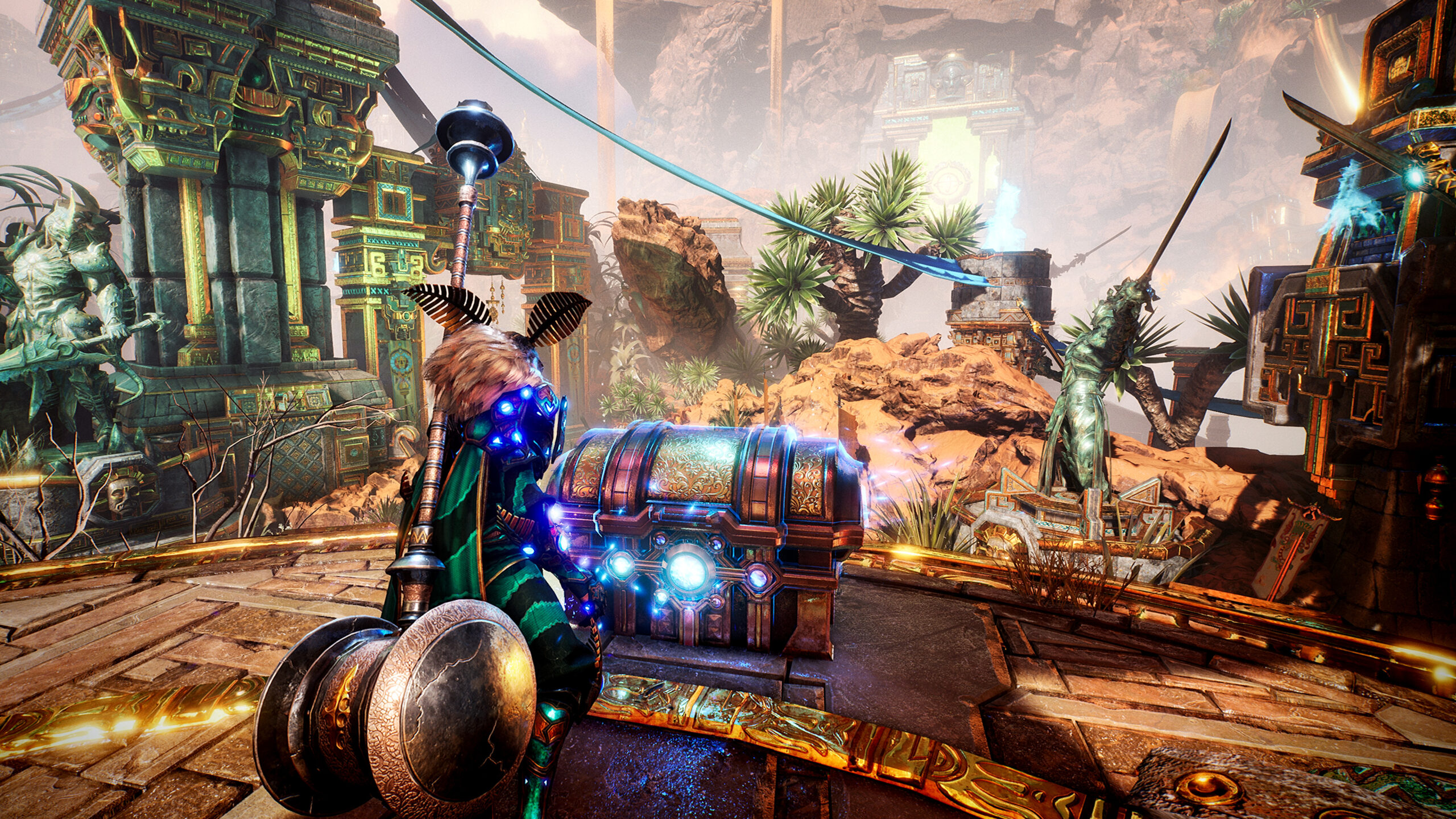 Godfall is an Action Role Playing Game developed by 'Counterplay Games inc' and published by 'Gearbox Publishing'. Godfall is said to be coming out on Xbox Series X, Xbox Series S and Xbox One on the 7th of April 2022. Godfall is already out on PS5, PS4 and PC but we haven't seen or heard anything significant about it back then. Godfall is suppose to be coming in hot. X35 Earthwalker will see for himself. Let"s take a look.
Here's some quick small information concerning the story or lore of Godfall. The place of focus is Aperion. It's "on the precipice of ruin". Players control a valerian knight. Valerian knights are described as god-like warriors who can equip valorplates. Valorplates are legendary armour sets that make these knights become "unstoppable masters" of melee combat. Make your way through the elemental realms to find and fight macros. Who's macros? Some dude described as the mad god. Yeah, go beat him up or something.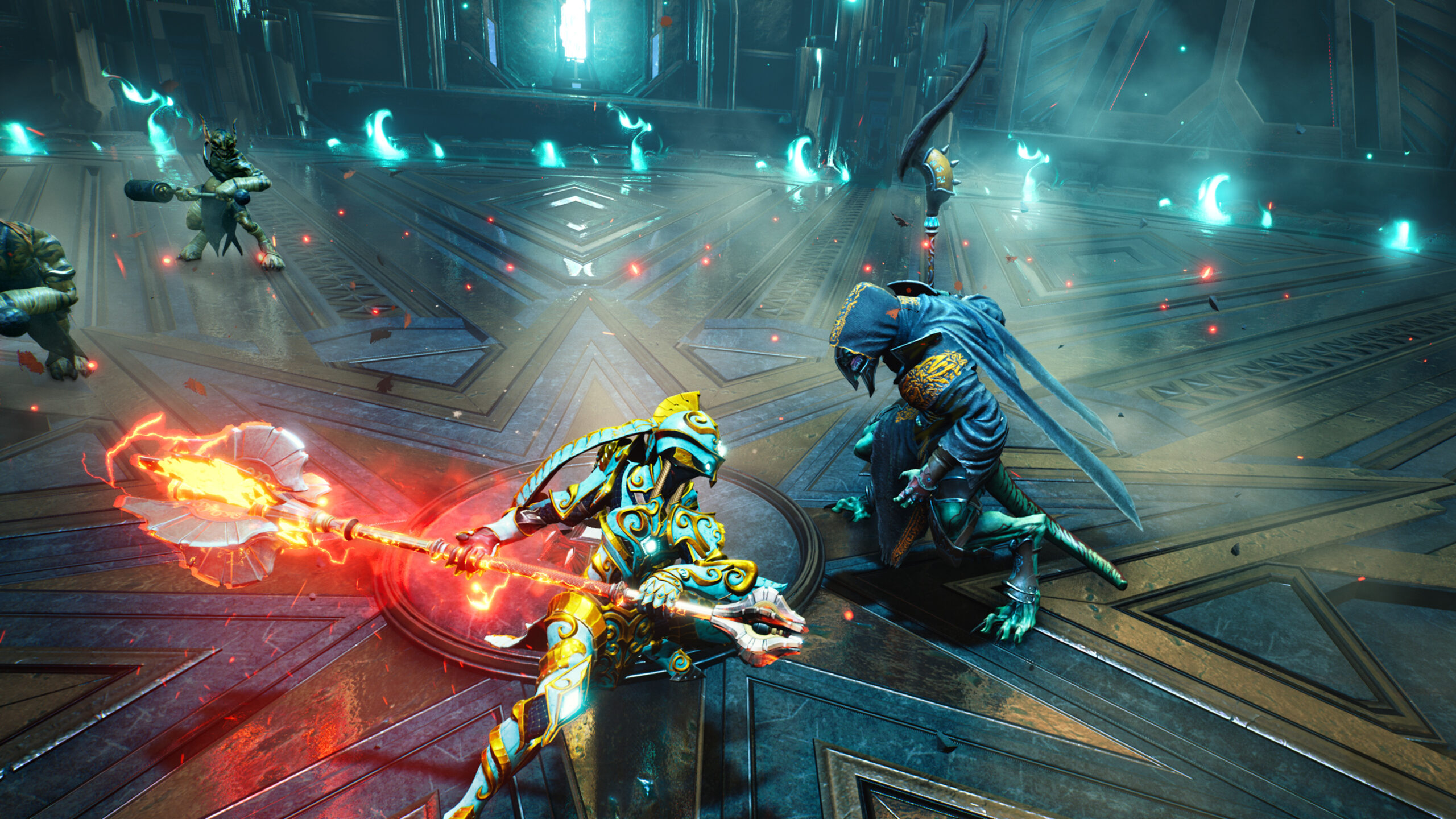 Godfall is all about big action. Godfall has been described as a looter slasher game. Godfall is also described as "fantasy universe filled with heroic knights and arcane magic". Heroic knights tells us a bit about the game as knights are very versatile depending on the universe they are in but generally have variety options in their arsenal. We expect armour types, armour effects, armour designs and more. Arcane magic is a broader term. Arcane magic can mean anything, so we hope for a creative amount of magics and abilities. Big fantasy worlds must have large amounts of creativity. Not just the standard lame magic groups.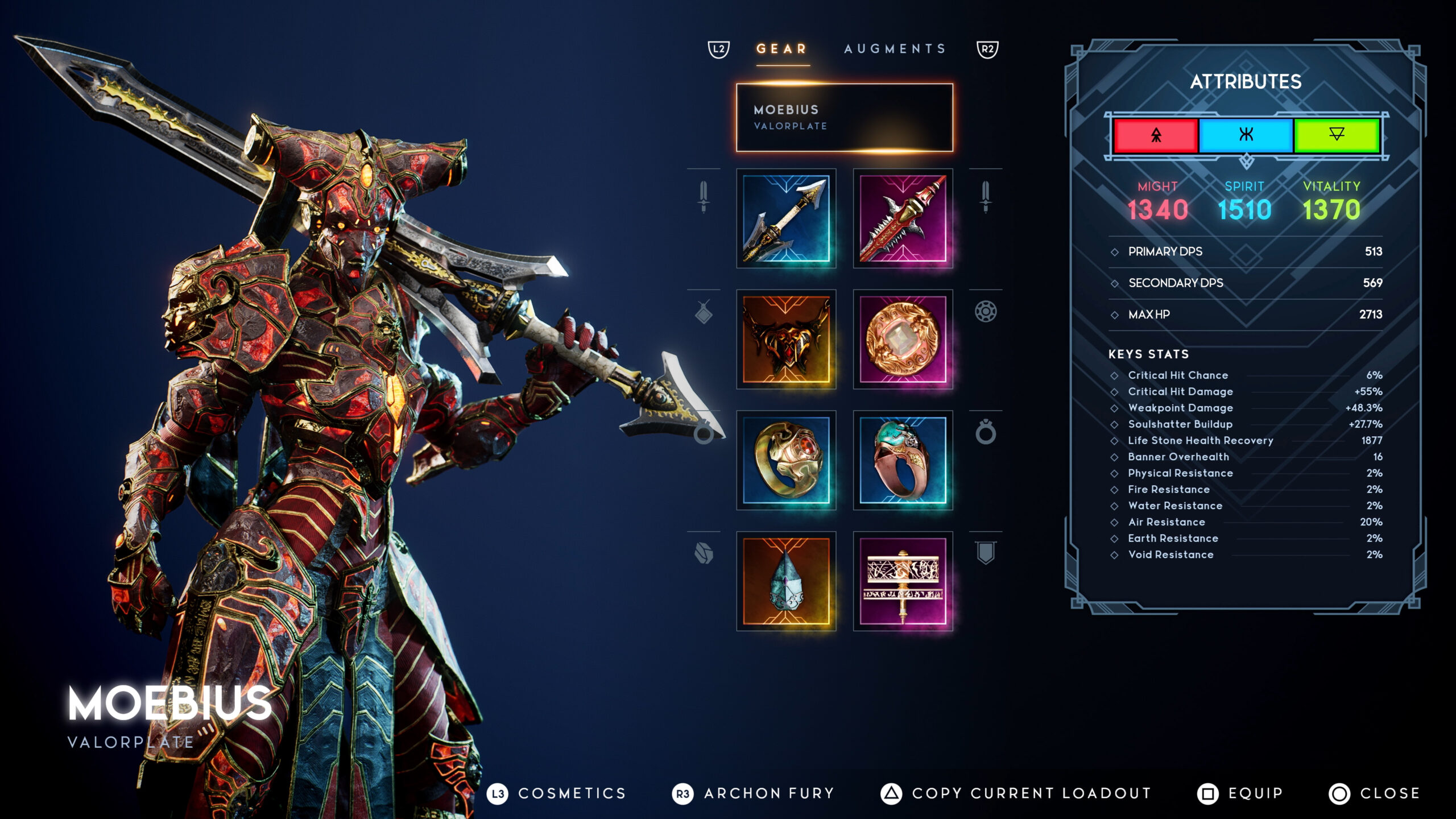 Now being a looter slasher means that there has to be lots of loots and things to find. Not every rpg game gets equipment and loot right. Drop rate, rarity chance, equipment effects, rarity actually being special, full pool of loot, can you get the same loot, can you do something with duplicates, equipment sets and do they have benefits, are equipped items visible and can that be toggled, how effective are the valourplate, how much difference do they make overall. We have lots of questions and don't think Godfall will get it right. A game like this should have and does have multiplayer options. Godfall can be played solo, a couple or a team of three. Is there difficulty balancing for teams vs solo, are their benefits for playing solo and benefits for playing in a team. Or will team players always have the dominance and advantage over solo players? Games like Skyforge failed at this.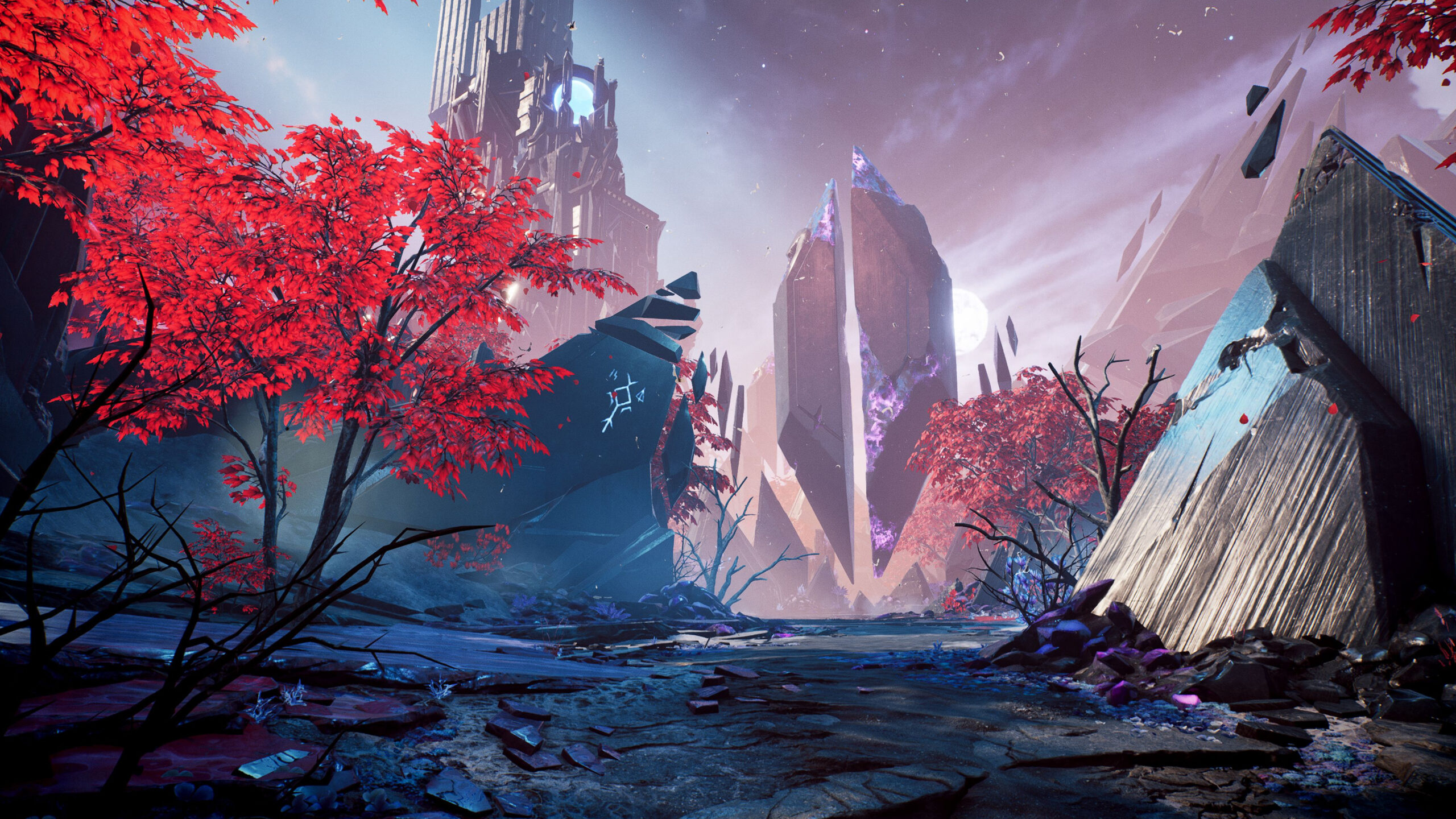 We checked out some Godfall gameplay and it's almost what we expected. It's fast, heavy, melee action. You have to time the dodges very well. Can get punished. Feels like a faster Elden Ring in a way. We do like the combat and it's a good speed but the enemies seem inconsistent. Now off course Godfall coming to Xbox consoles is a year or two later from original launch so things should be better now. There's lots we have taken notice of like the attributes: might, spirit and vitality. We want to keep this short so we won't dive into them but Godfall has lots of potential but clear concerns already.
Overall Godfall looks like a good game and it certainly would benefit heavily from being on the Xbox Series X and S with how strong those consoles are. It's strength is the combat and action. The bosses are humanoid but don't come off as intimidating. More like a fair fight approach. The visuals are not impressive or up to the level that we expected. The particle effects are alright. The developers 'Counterplay Games' have done a good job so far. We at X35 Earthwalker will have to see what's up with this game and whether it's coming in hot or not. Now Godfall may have so called god-like knights but even those are just brats in the eyes of… the 'Earth Walk!'
For more information check out the link below: