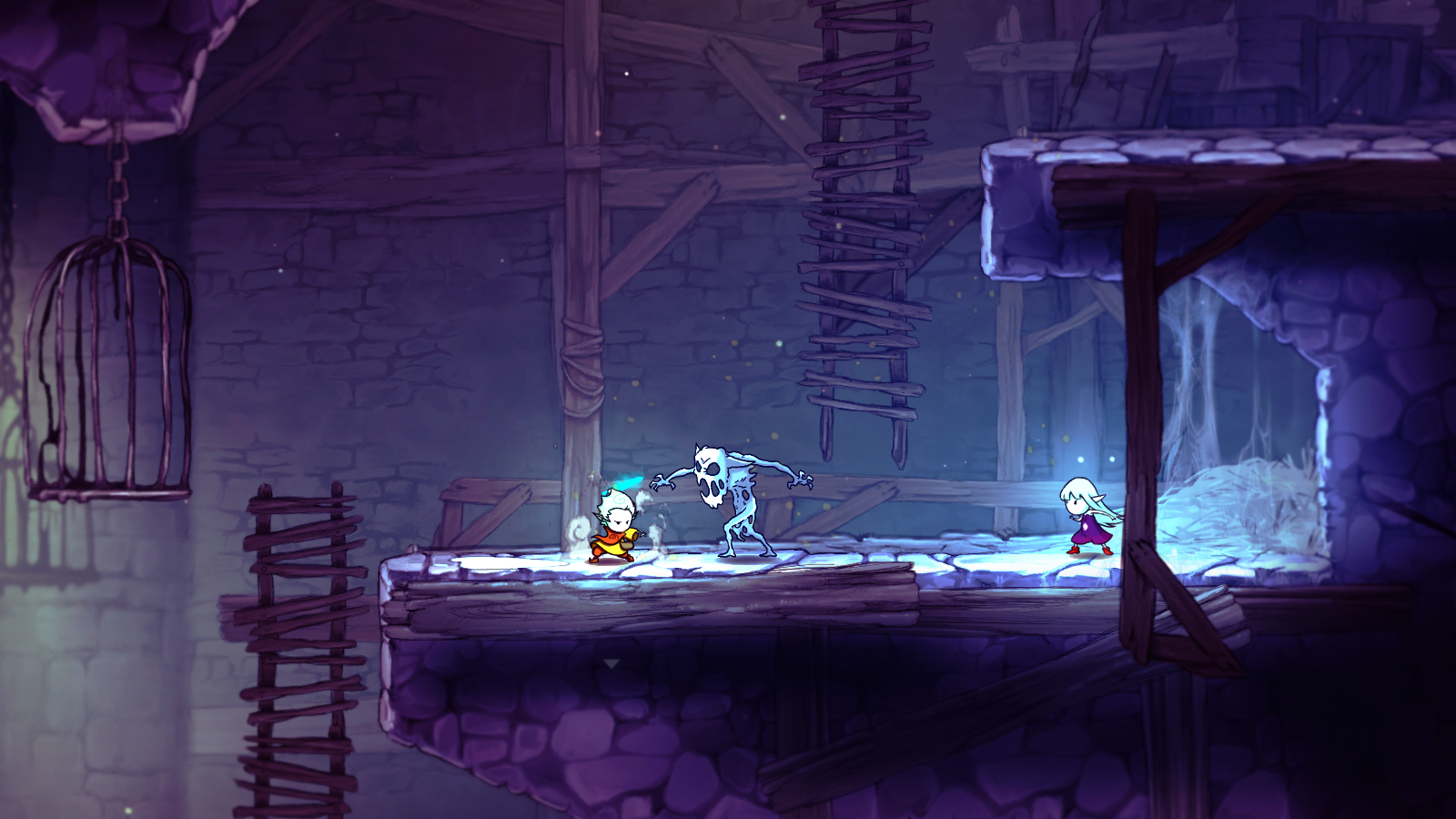 Greak: memories of azur is a side scrolling platform action game developed by 'navegante entertainment' and published by 'Team17'. Greak: memories of azur is said to be coming out 17th of August 2021 on the Xbox Series X, Xbox One, Nintendo Switch, PS5, PS4 and PC. Greak: memories of azur has sibling teamwork. Let's take a look.
Greak: memories of azur is set in the lands of Azur. There's three siblings: Greak, Adara and Raydel. Two brothers and a sister. Players will control these guys. One at a time off course. Basically an invasion is going on. A faction called the Urlag. Basically the Urlag is fighting a magical race called courine. The courine are losing their home lands. So it's a desperate and dangerous situation.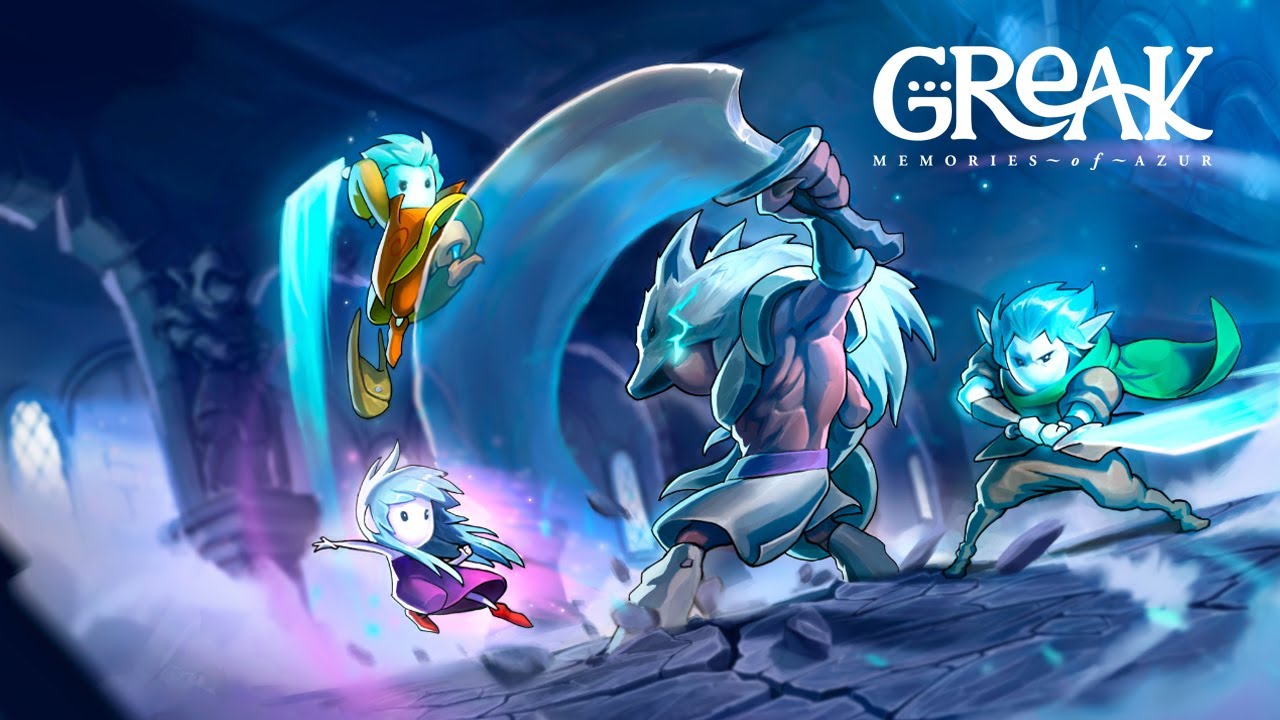 Greak: Memories of Azur is about the three siblings. Greak is the courine and so he uses magical abilities and attacks. His sister Adara also comes off as magical but possible the most mobile of the three. Lastly Raydel is what you'd expect from the big brother. He is mainly strength, even wielding a sword and shield. You can always count on big bro right. Greak: Memories of Azur allows players to switch between Greak, Adara, and Raydel at any moment so you can use their abilities to your advantage either in combat of platforming around the land. Players like freedom.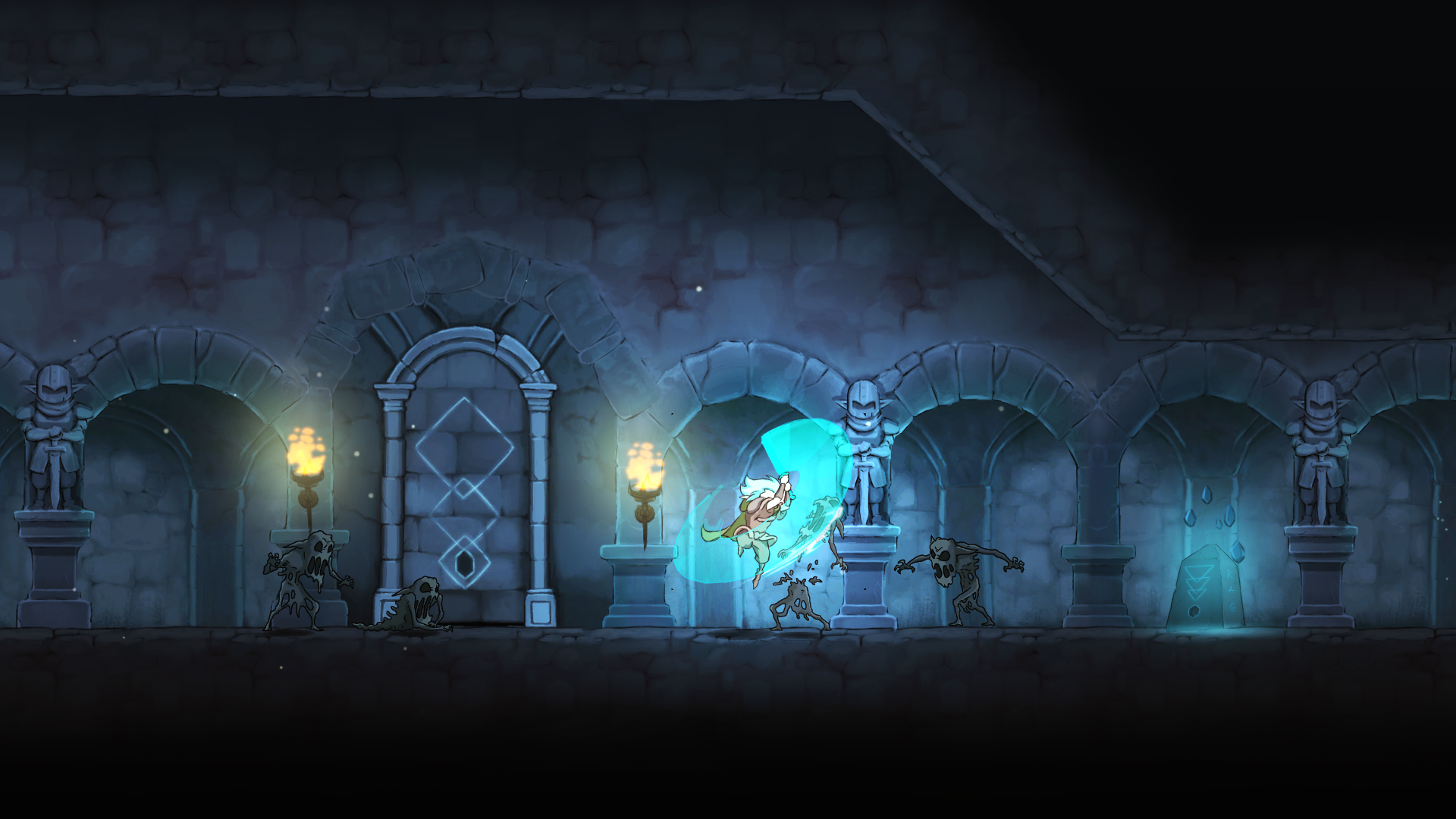 We checked out At first it is not so in Greak: Memories of Azur. At the start you control Greek and his first goals to reunite with Adara and Raydel, help them out in their different situations and then work as team to escape. Greak: Memories of Azur is hand drawn art and animations. It looks very good and runs smoothly too. That's always great to see. So imagine the performance on the best console the Xbox Series X.
We checked out some Greak: Memories of Azur gameplay and it's what we expected. What we find funny is that the Greak, Adara and Raydel plan to escape the lands of Azur by "building a zeppelin piece by piece." That sounds so silly but we like different things and want to see that work. We like Raydel the most so far and his shield which he can use to even block beams to allow others to pass through. The enemies are sort of disappointing though. We hope they become more cool and stand out. There must be a bigger difference between between Adara and Greak.
Overall Greak: Memories of Azur looks like a good game. We like what we see but we want more. It's not a big enough scale for what's happening in the lore, like oh we don't know, an invasion. It's not active enough. The graphics style is nice but the graphics and visuals themselves are excellent. The developers 'navegante entertainment' have done a good job so far. We at X35 Earthwalker will have to keep an ear out for this game. Now Greak: Memories of Azur may have an invasion but it's far too weak for… the 'Earth Walk!'
For more information check out the link below: