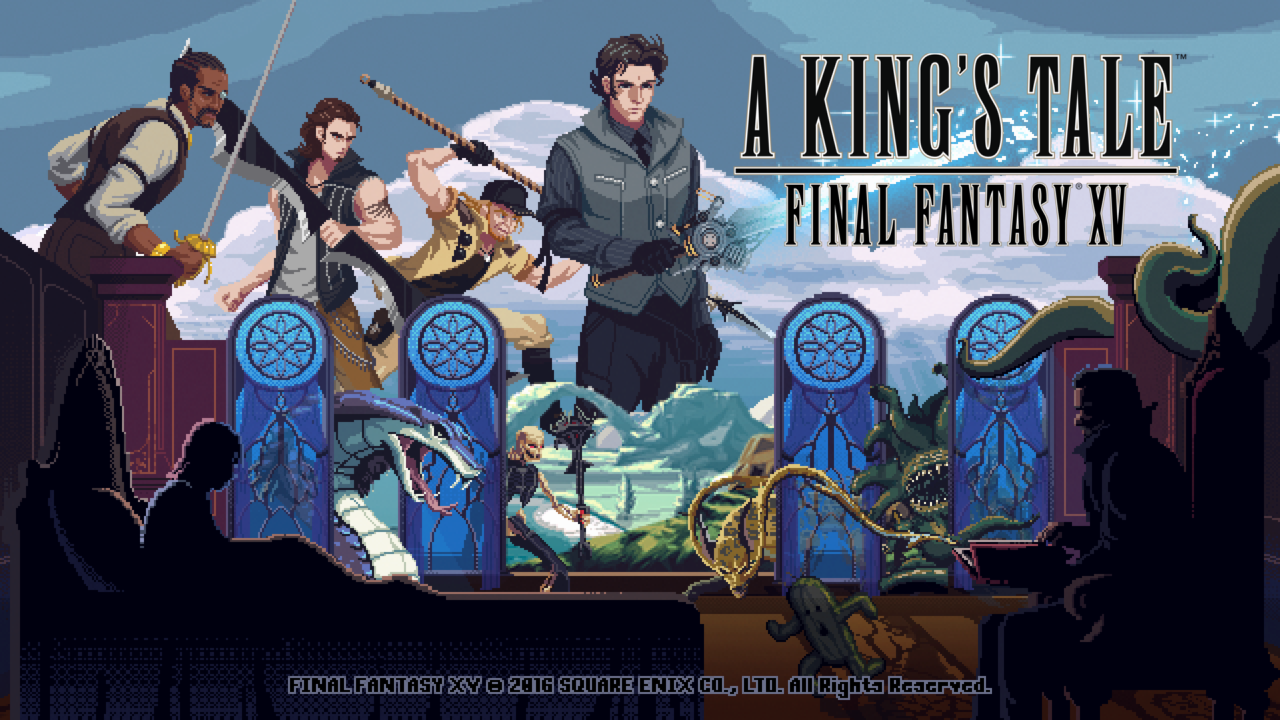 A King's Tale: Final Fantasy XV is a 2D side scrolling action game that was developed and published by 'Square Enix'. A King's Tale was released on Xbox One, PlayStation 4 and PC. We didn't know this game existed when it launched. We heard about it last month and decided to give it a try. It's Final Fantasy XV after all. To put it shortly, it's an awesome game. Let's take a look.
The story in A King's Tale is very simple. It's set in Final Fantasy XV (off course) and it's King Regis telling a bedtime story to his son prince Noctis. Off course this takes place years before Final Fantasy XV because Noctis is clearly a child and Regis is looking younger and 'clean wid it' (looking good). Noctis has heard all the stories in the book and wants something new. So king Regis gives him a story based on his past adventures with his friends. Noctis says it's fin for his dad to add, exaggerate and make it up as he goes along. So 'A King's Tale: Final Fantasy XV' is literally a tale from king Regis to his son… in the world of Final Fantasy. Plot twist!!!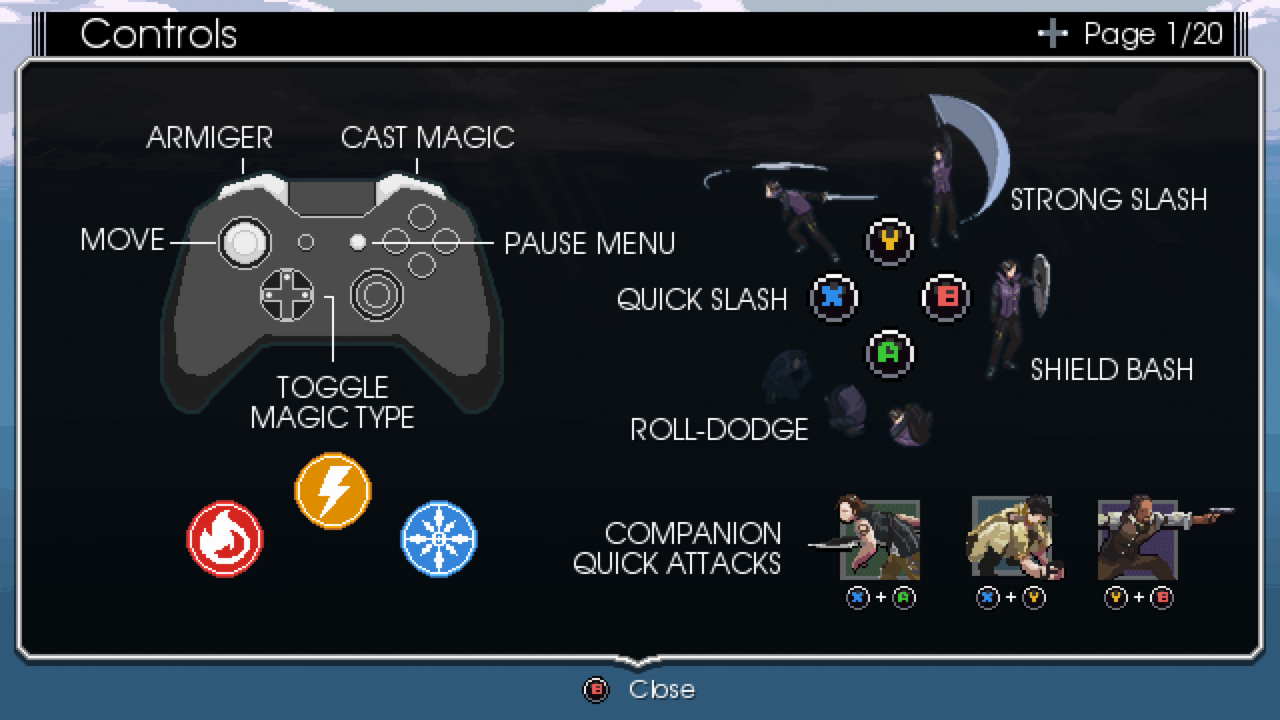 First things first, the controls. A King's Tale: Final Fantasy XV has simple controls… not as simple as the controls in another amazing game called Maze Time but simple still. Not only that, the game effectively explains everything and throughout the game gives you reasons why you should use them. Some games fail to do that. Everything is incredibly responsive and the invincibility frames on your roll dodge is very generous. Everything has a purpose. Now even though the controls are simple, the game mechanics are quite deep. For example there are combos you can perform which have different amounts of damage, effects and even counters. Use the first few levels to practice and try them all to see what feels good and works best. Now as an example strong slashes are great against master ronins, quick slashes work very well against goblins while shield bash is great coeurls. Use roll dodge to get out of any situation. Here's your greatest piece of wisdom of 2020 for now from the great X35 Earthwalker… "When in doubt, just roll dodge." You're welcome.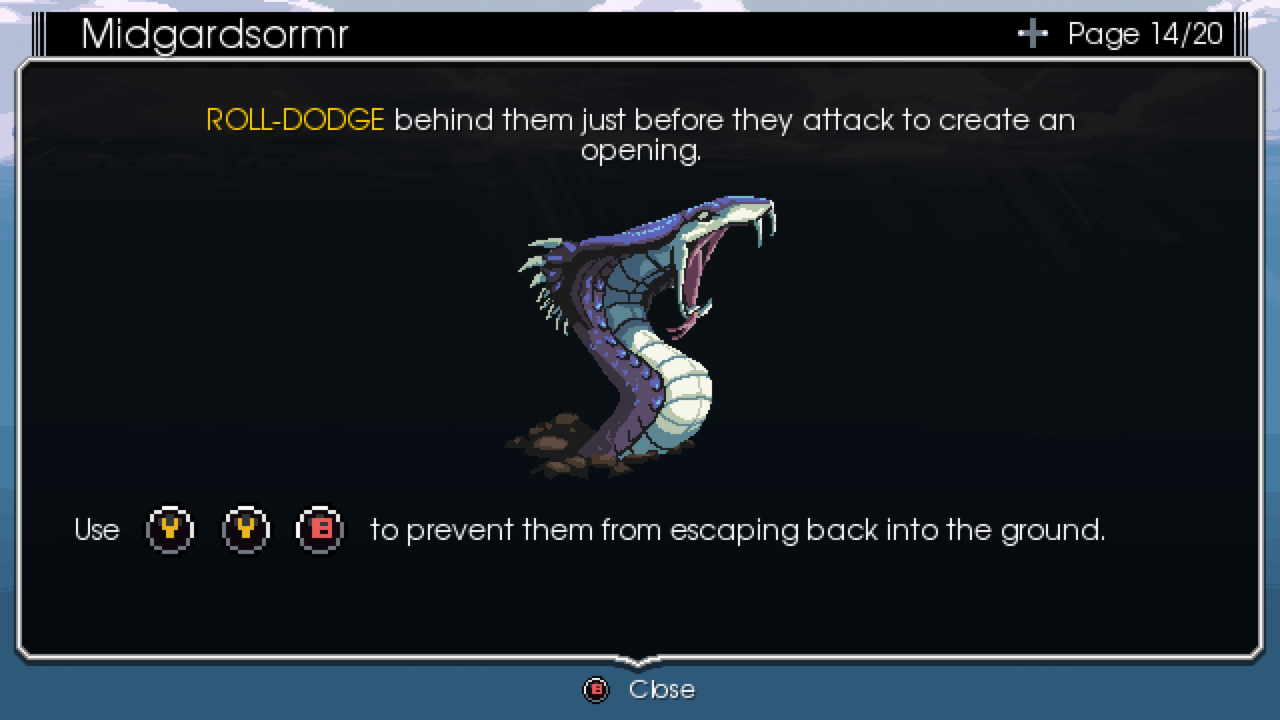 So run from left to right, defeating all the enemies that come your way until you can move on. It's like Streets of Rage as a side scrolling action game. Simple to understand. So let's talk about the enemies. Almost all the enemies have a stronger variation of themselves that normally has an extra ability or effect. For samples you will encounter the skeletons which will always block the third attack of your combo but the master skeletons will block strong slashes and will counter quick slashes. So if you strike with a quick slash, it will parry it and then hit you back too quick to dodge. A ronin can be hit with anything but a master ronin will block quick slashes and shield bashes so strong attacks are needed. A literal upgrade of previous enemies. The Midgardsormr will pop up from underground to strike you but can be stunned with a specific strike. You have to do strong, strong then shield bash from behind it. The iron giants are big and strong but wait for them to strike, get behind them and start swinging. Even the behemoth is in A King's Tale: Final Fantasy XV. These guys have a tail attack that can hit both sides if you are too close. Be careful. Goblins attack in swarms and will try to use their knives. They aren't difficult at all as there's many ways to deal with them. There are explosive enemies called bombs that will explode if you stand near them. If you attack them with a slash they get knocked back and grow bigger but won't explode. If you shield bash them though, you can send them flying towards enemies so they can get blown up. Believe it or not, there are more enemies and they have their own tricks too. A King's Tale: Final Fantasy XV has many enemies and variety is a good thing.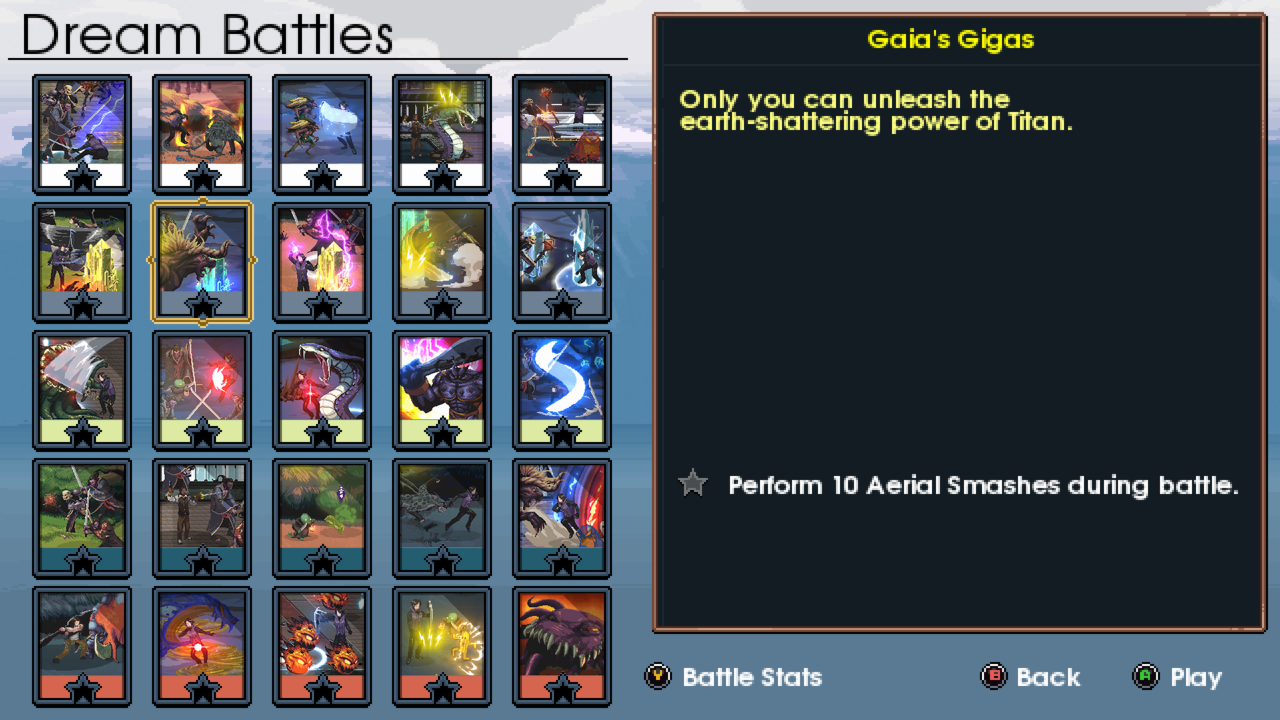 The game isn't long at all. A skilled player can beat it within 2 hours. It was never meant to be a big game. There is some deployability though. First of all we heard there is an alternate ending to the story so players got to beat it again to get that different ending. Also there is Dream Battles. Basically Noctis dreams the story he heard but with a slight twist to it. You play each level of the game again but there is a specific mission condition you must fulfil. It could be like defeat an army of flan enemies but use no magic. It could be to beat a frenzy of enemies within a time limit. It could be to finish a whole mission without the aid of your companions. So there's still stuff to do. Oh and speaking of companions…
Probably our favourite thing about A King's Tale: Final Fantasy XV is working with your companions to defeat the enemies. There's a whole system to it. If you get 8 hits on enemies without getting hit yourself you can call one of your companions to jump in and launch their attack. Each one is powerful and has their own use. The main man Weskham comes in with dual pistols firing at enemies in front and behind him dealing good damage. Cid jumps in and does a single powerful slash that travels across the ground with piercing effect. So line em up and ol Cid will knock them down. Clarus comes in and swings his dual blade three times damaging everything within his attacking circumference range. If you hit enemies a total of 24 times without getting hit you can use the Armiger. This ultimate attack allows Regis (the player) to use his Lucius family power of the king. He warps to an enemy, normally the one with the most health, levitates and uses four of his royal arms to smash an enemy dealing immense damage. Now listen up kids. If you use each of your companions attacks before using Armiger you, each on of them will come in and do a different more powerful focused attack on different enemies before you finish up with the royal arms. Very cool mechanic that promotes avoiding damage and playing flawlessly to get these abilities.
A King's Tale: Final Fantasy XV is a deep game with it's mechanics, enemies and the combat. We mentioned it but didn't explain that there's lots of combos and moves. Simply you can do 3 quick slashes, 3 strong slashes and 3 shield bashes. There's also quick quick shield, strong strong shield and then there's quick quick strong which launches enemies into the air where you can then launch repeated strong or quick slashes or defend with shield. You can do quick quick strong to bring your enemy down with a strong descending strike. . You can do dodge roll to jump of your enemy and them either dash straight into an enemy on the ground with a strike with a quick slash or with shield after jumping to do a descending shield ground pound attack to knock back, or use a strong slash to do a big area of effect descending smash move. There's lots you can do. So try them all out.
Overall A King's Tale: Final Fantasy XV is an awesome game. It's short like it was suppose to be but definitely awesome. It has simple controls but the mechanics surrounding enemies and attacks are deep. The final boss battle is epic. You have lots of dangerous enemies constantly coming for you while you target and deal with the boss at the same time. It's a hectic battle with lots of opportunities for your companion attacks and Armiger. This game is difficult though as more enemy types like the Tonberry and Cactuar come in, things can get real crazy. The developers, 'Square Enix' have done an awesome job with this game. We at X35 Earthwalker really enjoyed playing A King's Tale: Final Fantasy XV. If you haven't played this game before, we recommend it. Now A King's Tale might be set in the awesome world of Final Fantasy XV but even that doesn't put it on the same level as… the 'Earth Walk!'
For more information check out the link below: