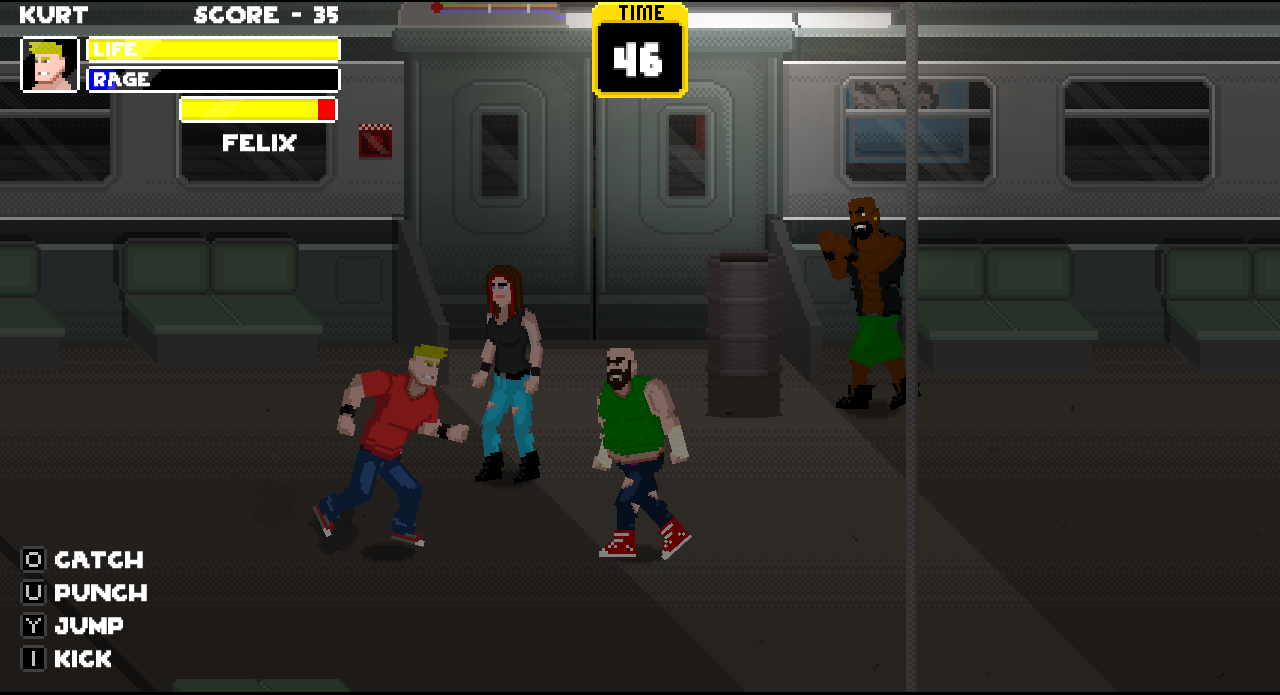 Brutal Rage is a new scrolling beat em up game developed and published by '2BAD GAMES'. Brutal Rage is said to be coming out the 22nd of April 2020 on the Xbox One. This game gets straight to the point. Use all that rage bottled up inside you and fight through the streets. Let's take a look.
Brutal Rage is another game that gets straight to the point. It's a side scrolling beast em up game. In the world of Brutal Rage you follow the "brutal path of blood for retribution". It's about police officers who were wrongly accused for a crime they DIDN'T do. So instead of sitting there and serving your sentence, you instead escape from prison, going to find out who did this to you and prove your innocence.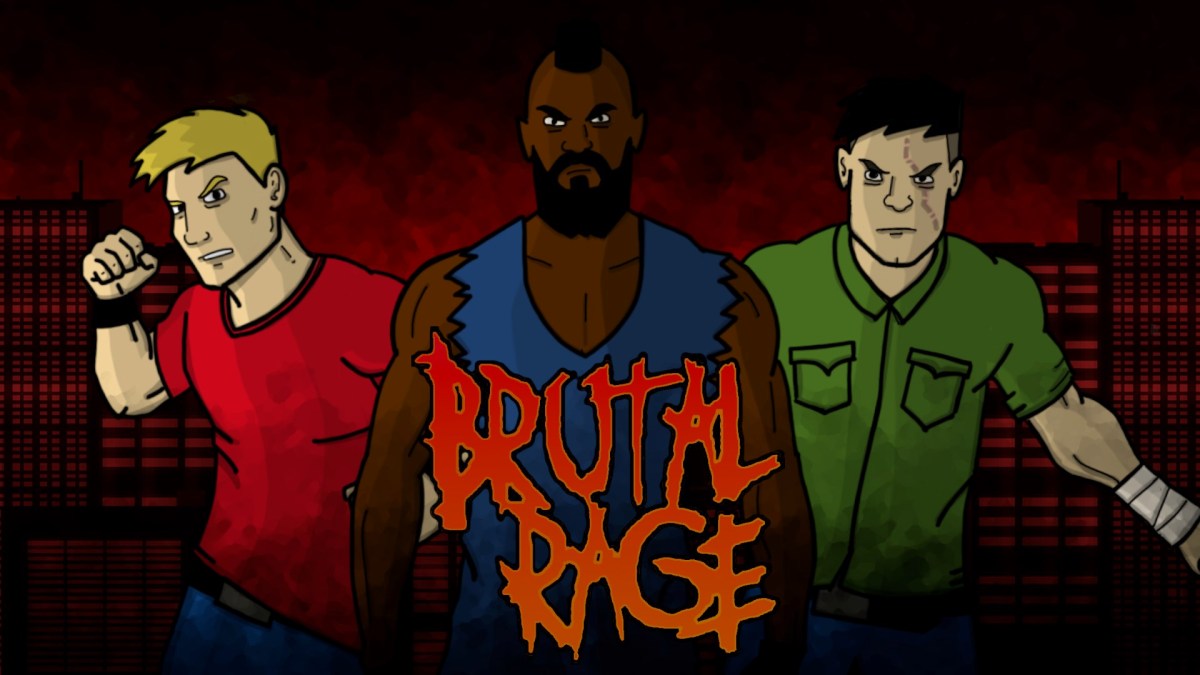 So expect moving around and fighting everything that comes your way. Just watch some gameplay of Brutal Rage and already a certain game will pop into your head. Say it with us… Streets of Rage. Even the name reminds you of it. Streets of Rage and Brutal Rage. This means if Brutal Rage has a similar style then we can expect a good style. You one up and down the screen, line up with enemies, do simple combos and use weapons to beat up your enemies as you make your way through the level. There is a rage mechanic where as you are playing and fighting you build up rage. There's a rage meter
Best of all, Brutal Rage has co-op. This means you can face the enemies, the streets and all danger with a friend. You can expect some new things though that weren't in Streets of Rage though (well originally). There is even a level where you can ride motorcycles. So the creativity is definitely there. Straight up we have to say that this game doesn't look good. We have yet to see something that makes it stand out. The good stuff is that it's simple, does what it says on the box, it's co-op and has a mechanic which is the rage. The bad stuff is that there's better games of this style, the graphics aren't great, the animations aren't good and it lacks something to make it stand out. From what we have seen, it isn't a bad game, just not an interesting one for us.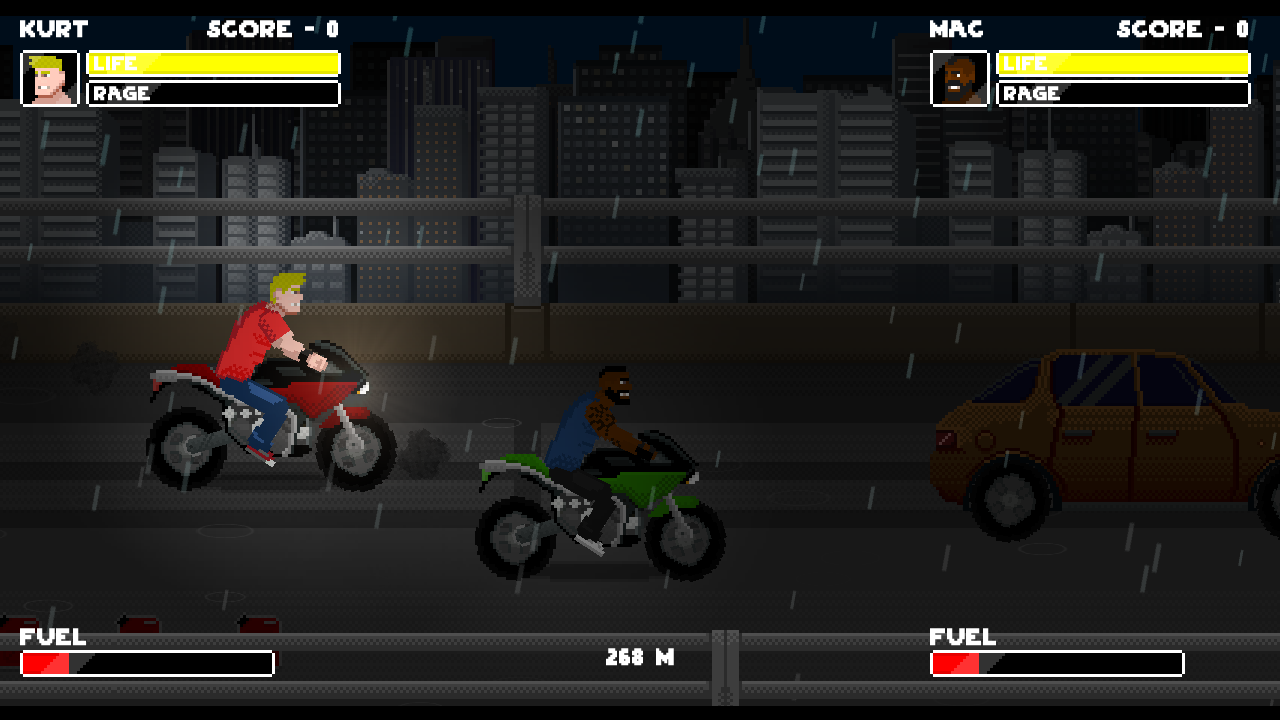 We checked out some brutal Rage gameplay and it's what we thought it would be. It does look fun though. Just grab a friend and have some fun together as that's the most you will get out of this.. For starters there is a lot of variety when it comes to levels as there are more than 18 different locations in 6 episodes. There are three playable characters and each one has they own fighting style. Weapons are available. So expect knives, bats and even guns! There are three game modes too: Story (off course), brutal club and training. All three of these modes are playable in co-op mode. Now that's a good thing.
Overall. Brutal Rage is a simple side scrolling beat em up game. It does what it says. You move through the level, beat up the enemies, hit someone with a bat and have a good time doing it. Call over a friend and do it all together. It has it's clear weaknesses but you see what it brings to the table. Definitely not our thing but we will have to see what it's got for gamers. The developers '2BAD GAMES' have done their best. We will have to see what happens. Now Brutal Rage may have rage in them but their rage fails again… the 'Earth Walk!'
For more information check out the link below: