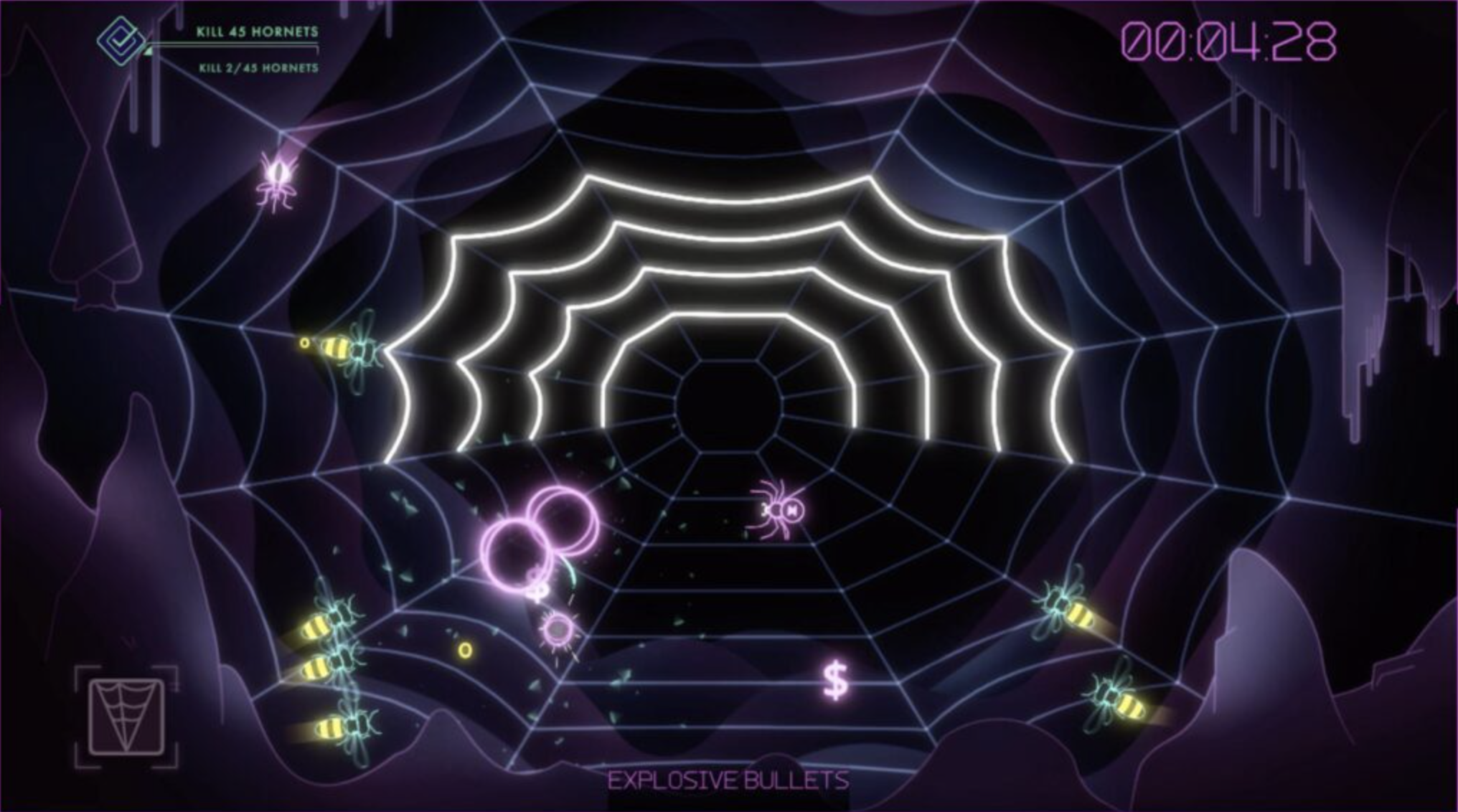 Black widow: Recharged is an action retro twin stick shooter game developed by 'Adamvision Studios' and 'SneakyBox' and published by 'Atari'. Black Widow: Recharged is said to be coming out the 28th of October 2021 on the Xbox Series X, Xbox One, Nintendo Switch, PS5, PS4 and PC. We have never heard of this game before. Let's take a look.
Black widow: Recharged, like other old retro arcade style games is very simple to understand. You are the big spider, let nothing touch you while you blast everything out of existence. All the action takes place on a web and many different threats enter and roam around. We thought insects and critters get stuck in web… oh well. In case you couldn't tell, Black 'widow: Recharged is a modernised classic game. Old classic from the past but upgraded. The old school fans should love this.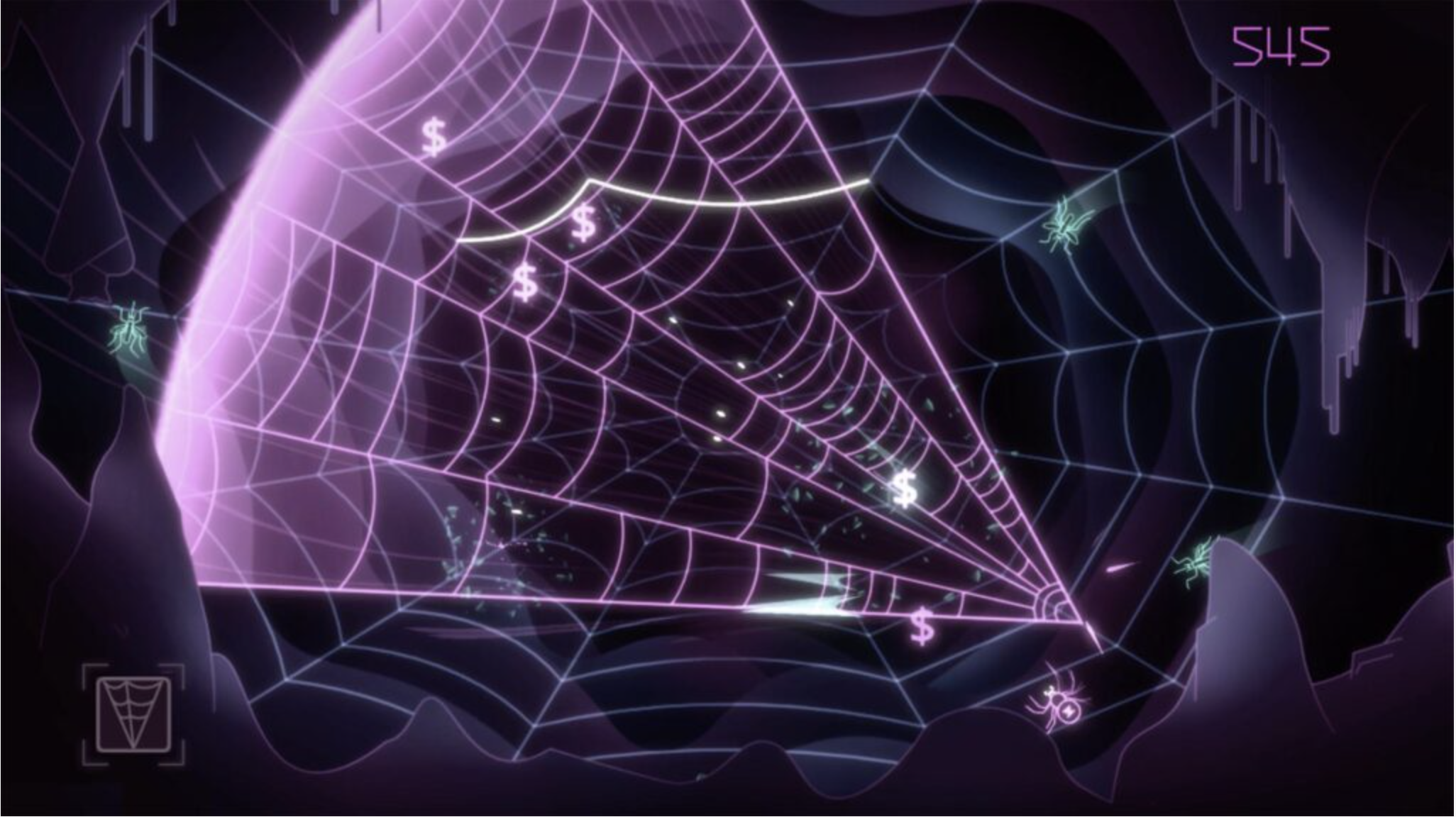 So let's quickly go over what's different. The obvious is that the controls have been updated making them smooth and definitely the the visuals. There's loads of power ups like the spread shots, fear which traps all enemies in your web and there's even explosive shots for that firepower. The cash you can pick up to spend on power ups can also be used to charge up a powerful web blast attack. It's a big cone shaped blast. Very useful. Couple of stuff going on here.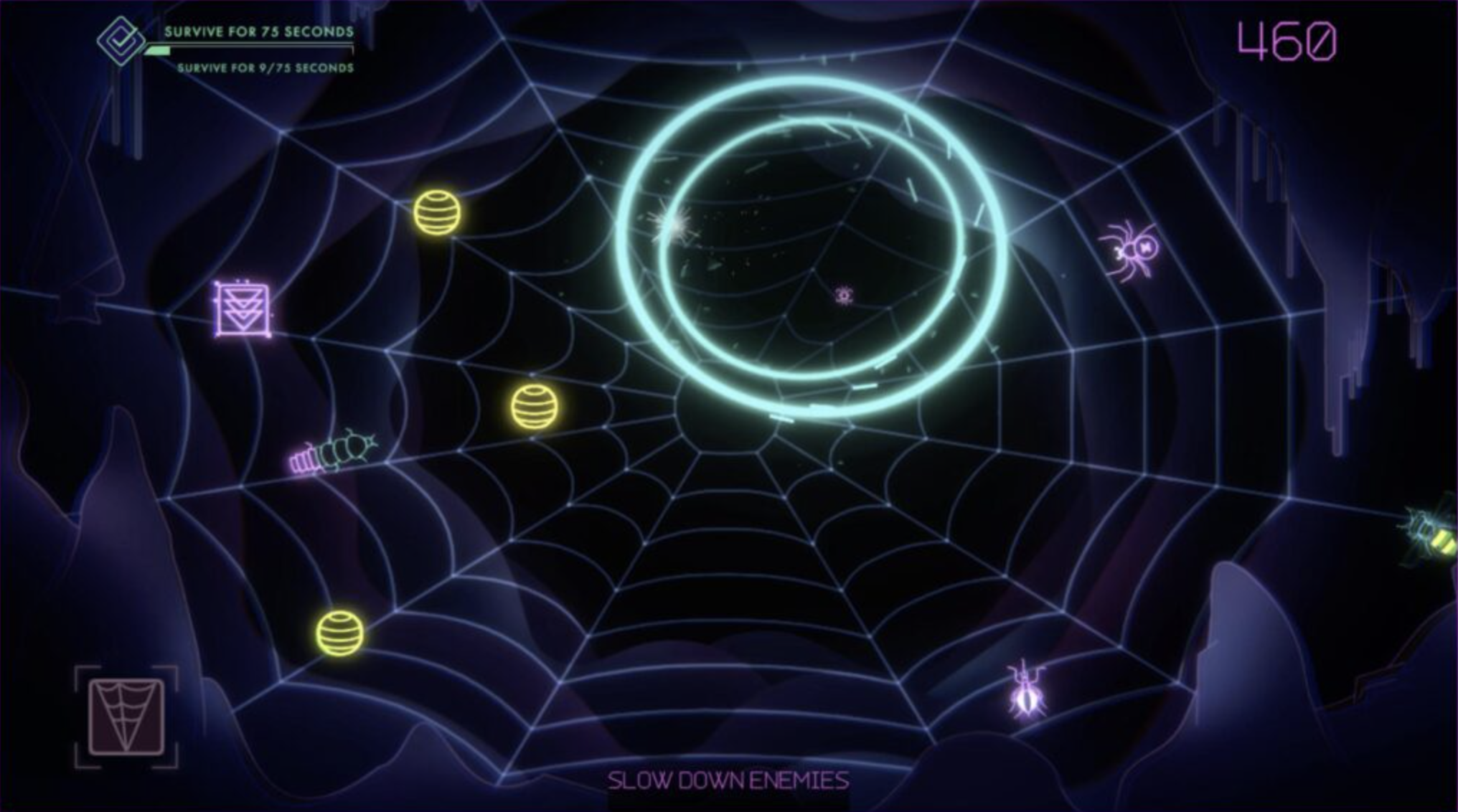 Black Widow: Recharged a series of challenges. 30 challenges to be precise. Said top be very difficult. We don't believe them though. There's leaderboards too, for competitive reasons. there's country global leaderboards too. So you can see which nation is doing the best or sucks at black widow: Recharged.
We checked out some Black widow: Recharged gameplay and it's what we expected. Keep your eyes out for enemies coming in from the edges, kill enemies as fast as possible and collect the cash. There's music done by megan mcduffee. The game isn't anything crazy at all. Just another arcade style game with fast paced action, colours, flashy stuff and everything modern. Looks cool.
Overall Black Widow: Recharged looks like a cool game.m It's simple and gets straight into the action. Don't forget about the score. These arcade games are all about the score. There isn't much else to say but that it does look like a good game. The developers Adamvision Studios and SneakyBox have done a good job from what we have seen. We at X35 Earthwalker will have to see what Black Widow: Recharged do. Now Black widow: Recharged may have been modernised but it's still too outdated for… the 'Earth Walk!'
For more information check out the link below: