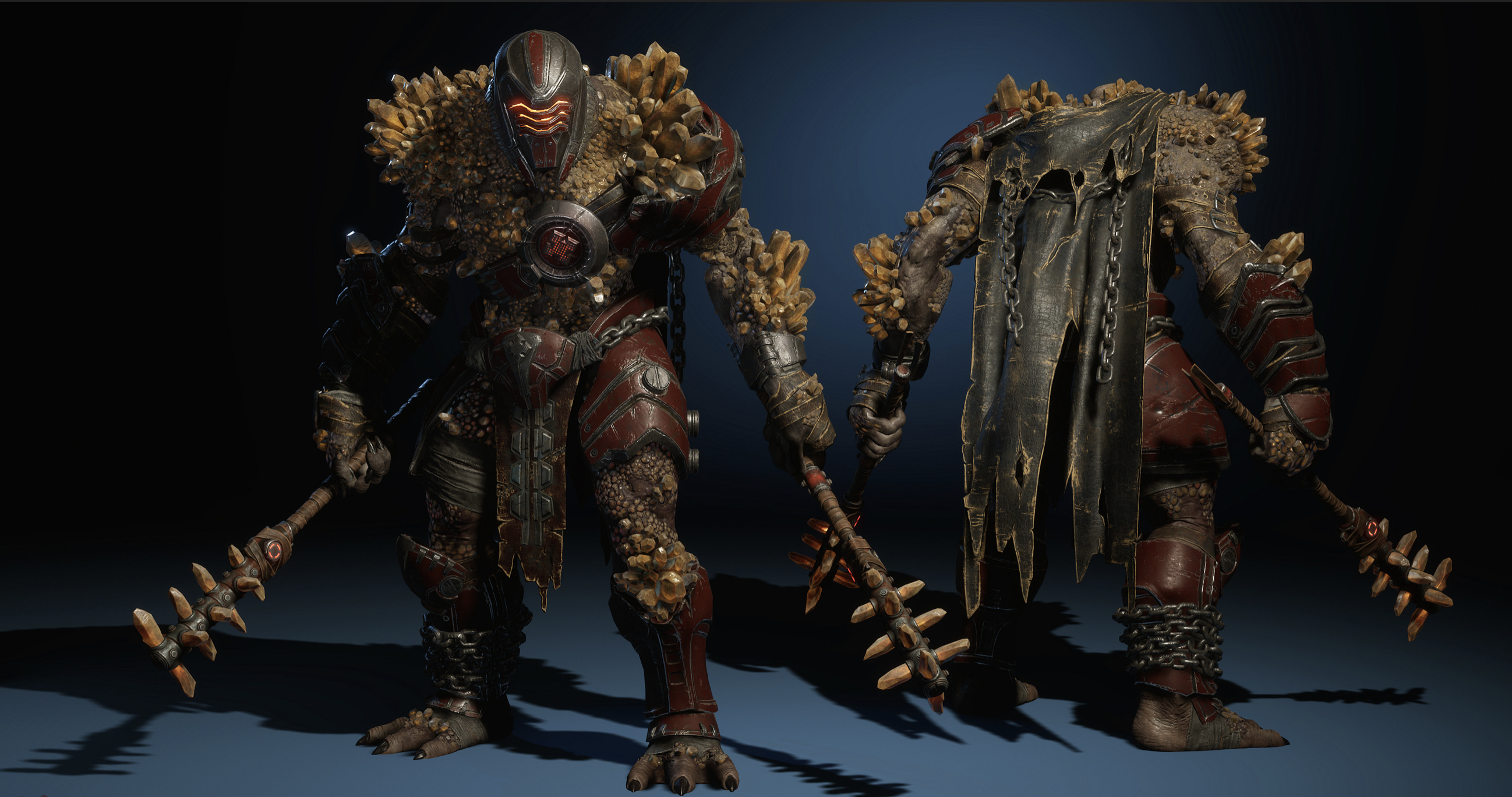 Gears 5 has another huge problem caused by the developers, 'The Coalition'. This is terrible as Horde mode is the best thing about Gears 5 currently. Versus isn't fun. We already spoke about the problems with versus and so won't echo it here. This is about the Horde mode. Yes we are aware of the changes coming in the next content drop and what changes are coming to certain horde classes. That has it's own problems too but that's for another time. Let's take a look.
Now Horde has a big new problem that we noticed for some time now and it's completely turned us off of horde. When you get to wave 8-12 the game will sometimes throw in a 'Random Warden'. We call it a random warden because it feels random even though there is most likely a pattern. The problem here is that it makes everything so much harder and ruins everything for the most part. First of all who's the guy or person who said that Horde on inconceivable difficulty wasn't hard enough? Who was the guy who requested or suggested adding a 'Random Warden' to spice things up? Idiot! Many players like X35 Earthwalker (obviously not as good as X35) play with random players so the amount of team work we have is considerably less. Dealing with a warden is more of a teamwork thing, not a solo thing.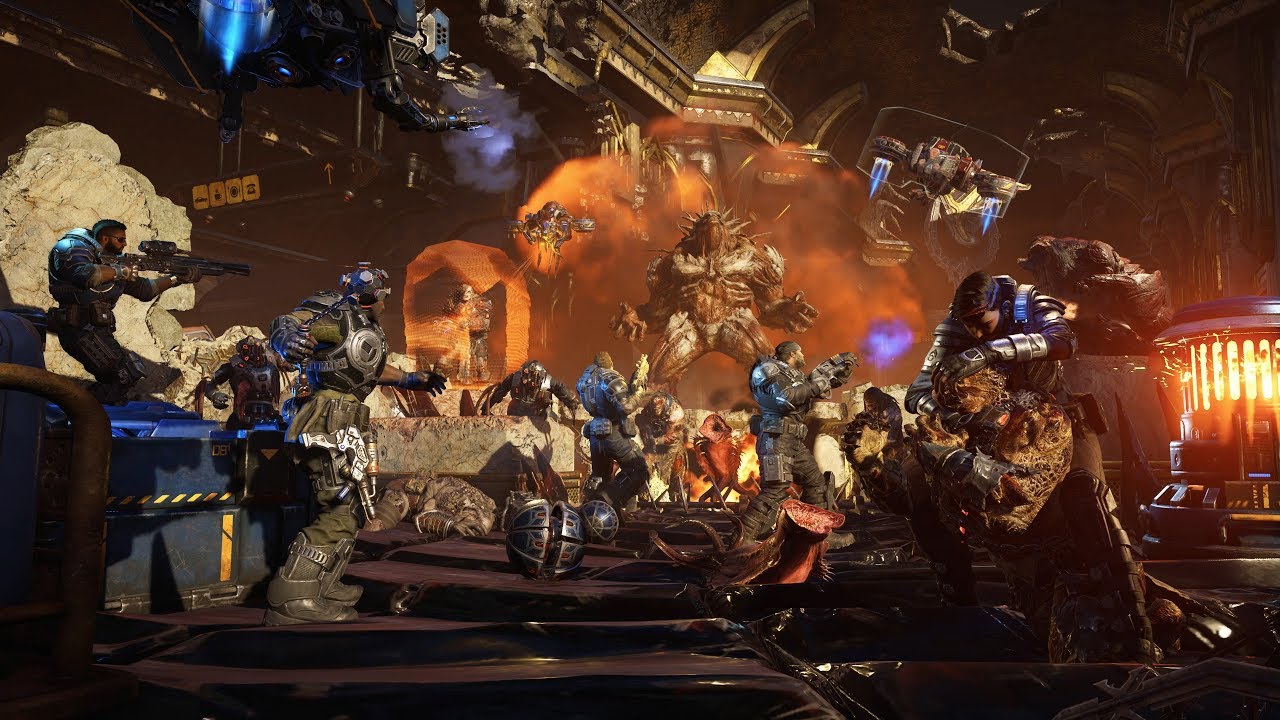 If you don't have the right horde classes on your team, then beating a warden becomes a massive problem. The blade master is an easy counter but most players aren't blade masters. The Warden most of the time sprints straight towards you and requires attention while the horde pushes on you. X35 Earthwalker as a gunner was holding down the entire left hand side of the map all by himself… after all he is the best Gears 5 player in the world. Hie entire team was on the right fighting at the base. Warden shows up in the wave. Eventually X35 see's the downed symbol of a teammate, then two downed, then someone executed. X35 can't go over there because he's facing DR-1 oppressors, annihilators, and numerous enemies. Soon only one guy was left alive over there. Then X35 was the sole survivor. Then almost solo-ed the entire horde by himself while being chased by a warden. By the way, the survivor modifiers was on for that horde frenzy meaning if the whole team dies, it's all over. That wasn't fun. No one on the right side of the map had the actual means to beat that warden by the looks of it. All four got folded… like hoes. That's not fun. We even in another match had two bosses show up which is normal but they got joined by a warden. Why?!! Who's dumb idea is this. Once again the coalition has no idea what they are doing.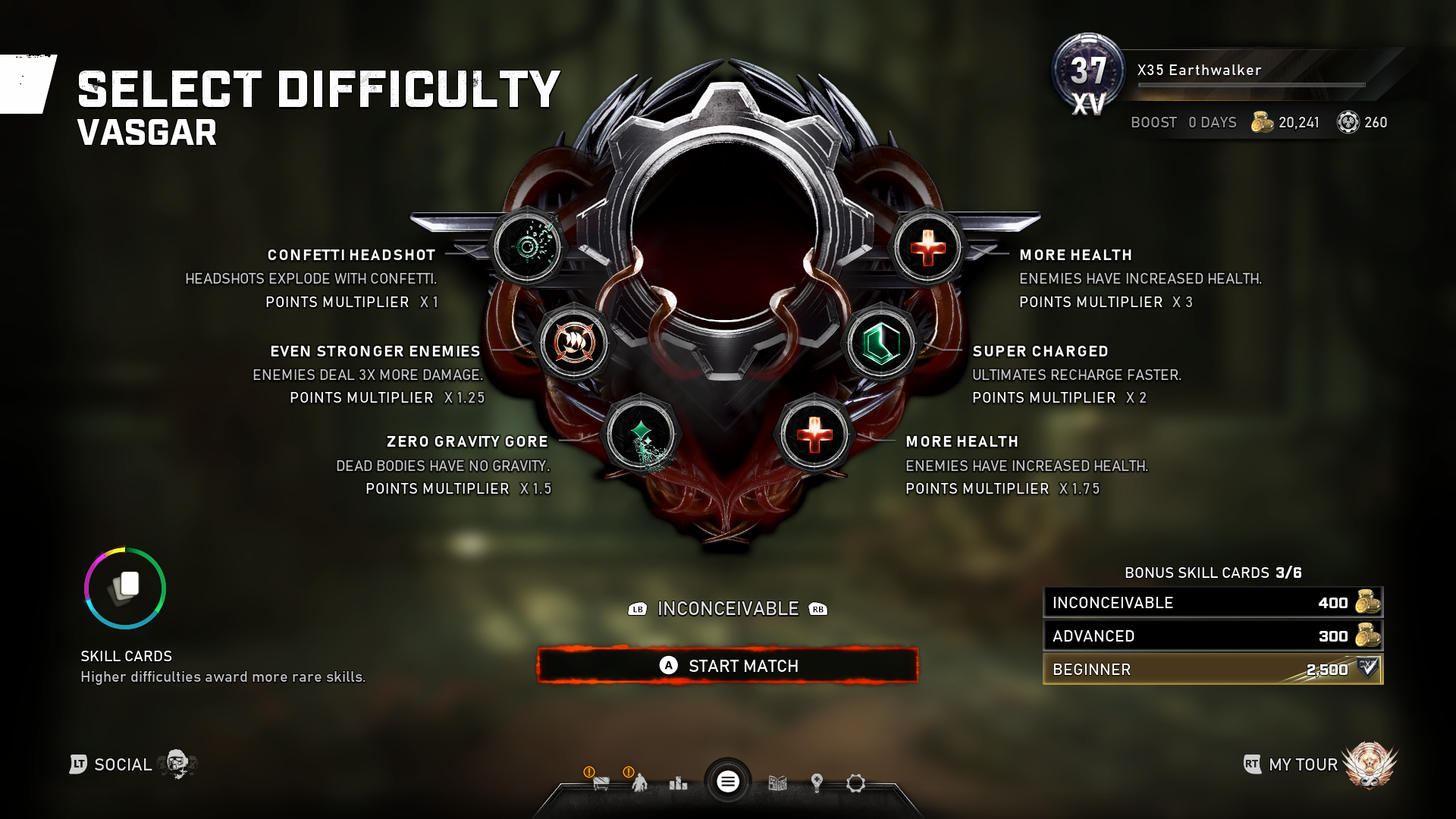 Next issue is the some of the modifiers themselves. They make things too ridiculous. Once again you are mainly with random players who do whatever they want for the most part. There's a modifier called 'even stronger enemies' which makes enemies do 3 times more damage. That's stupid. Remember that when you beat wave 4 the enemies do 2 times more damage. Then another 50% damage boost after wave 8. We talking about 350% more damage! A simple drone elite and even a simple deebee bot will down the whole team solo if not careful. It's stupid. Then there's modifiers that create chaos in combos. The freezing bullets modifiers is an example. The grenadier with the overkill was able to instant freeze a sniper class character from a good distance away. This caused instant death. The worst is when the drones can freeze you. Snipers, not so much at all. Some modifiers just straight up make things boring, prevents you from playing how the class should be played. The elite drones do too much damage as well but we have already talked about that. So imagine trying to deal with a rushing warden who's got twice as much health, with random players, none has a direct counter, with a horde that has cheap modifiers coming after you. Again it's not fun. We have beaten horde with 'Random Wardens' multiple times but it was boring and ruined things.
This is just two issues we brought up here. There's more to say like how slow class progression is and that it takes too long to level up. Which is harder to do with the increased difficulty, single modifiers and 'Random Warden'. When you fail, you don't get the big prizes meaning you spent all that time getting to wave 12 just to get nothing. Those pity cards and 1 star doesn't make up for it. We have been playing Gears 5 much less now. Since Horde was what we came back for but now that's not fun a lot of the time. The Coalition once again is messing up and making decisions that ruin their game and makes their numbers get smaller and smaller. Now Gears 5 may be getting new content but it's current state isn't good enough for… the 'Earth Walk!'
For more information check out the link below: