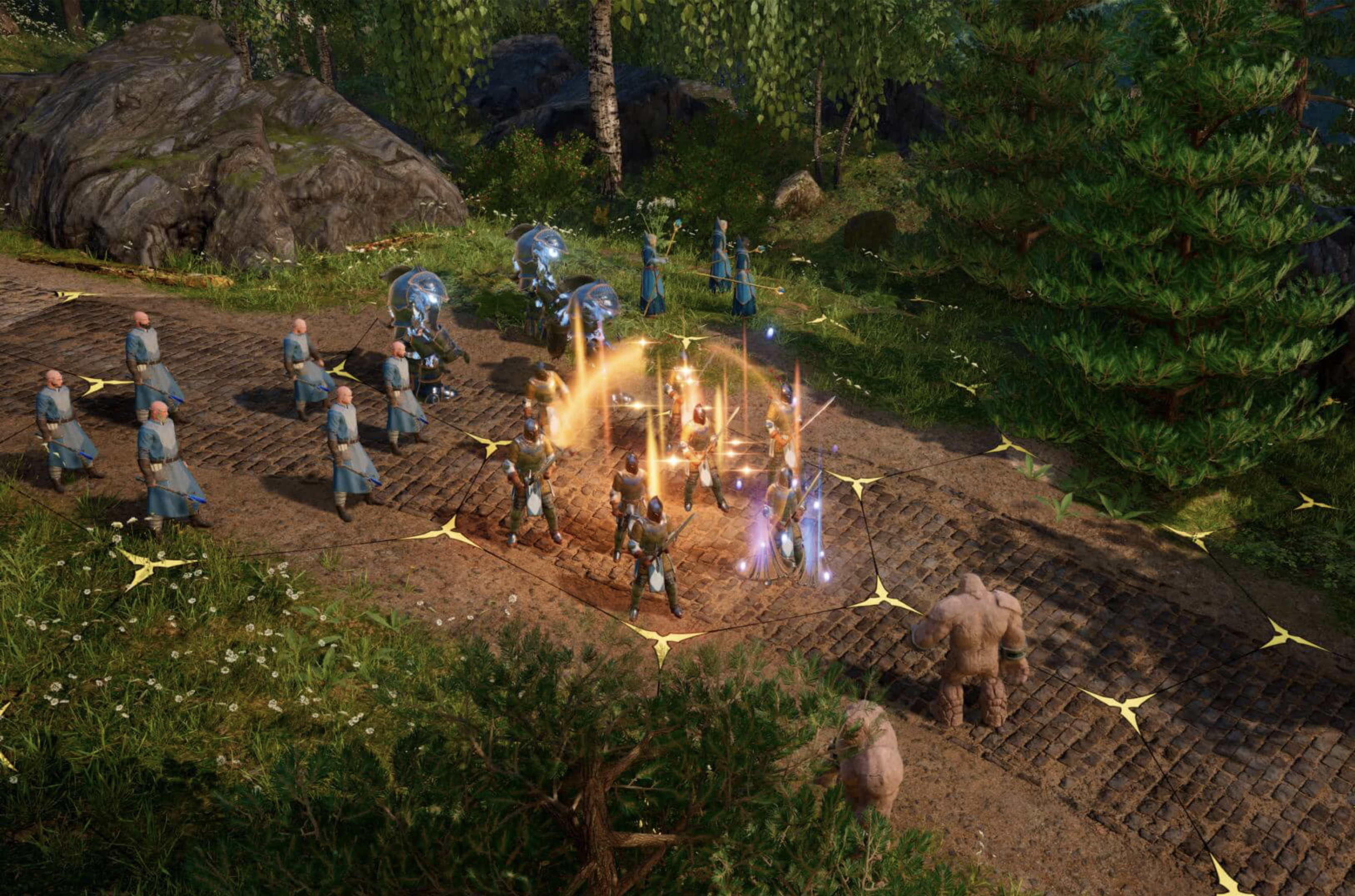 King's Bounty 2 is a turned based role playing game developed by '1C Entertainment' and published by 'Prime Matter'. King's Bounty 2 is said to be coming out the 24th of August 2021 on the Xbox Series X, Nintendo Switch, PS5 and PC. We got a fantasy world with magic, beats and danger. Let's take a look.
King's Bounty 2 all takes place in the kingdom of Nostria. Nostria real quick gets a new king. This change of leadership is never really easy but that's not even the main focus. Nostria has a lot of troubles coming their way. Big dangers actually. Off the such like sabotage which always sucks, conspiracies which makes communication hard and even necromancy which is always bad. All these threats and more are on the way with many mystical enemies and battles.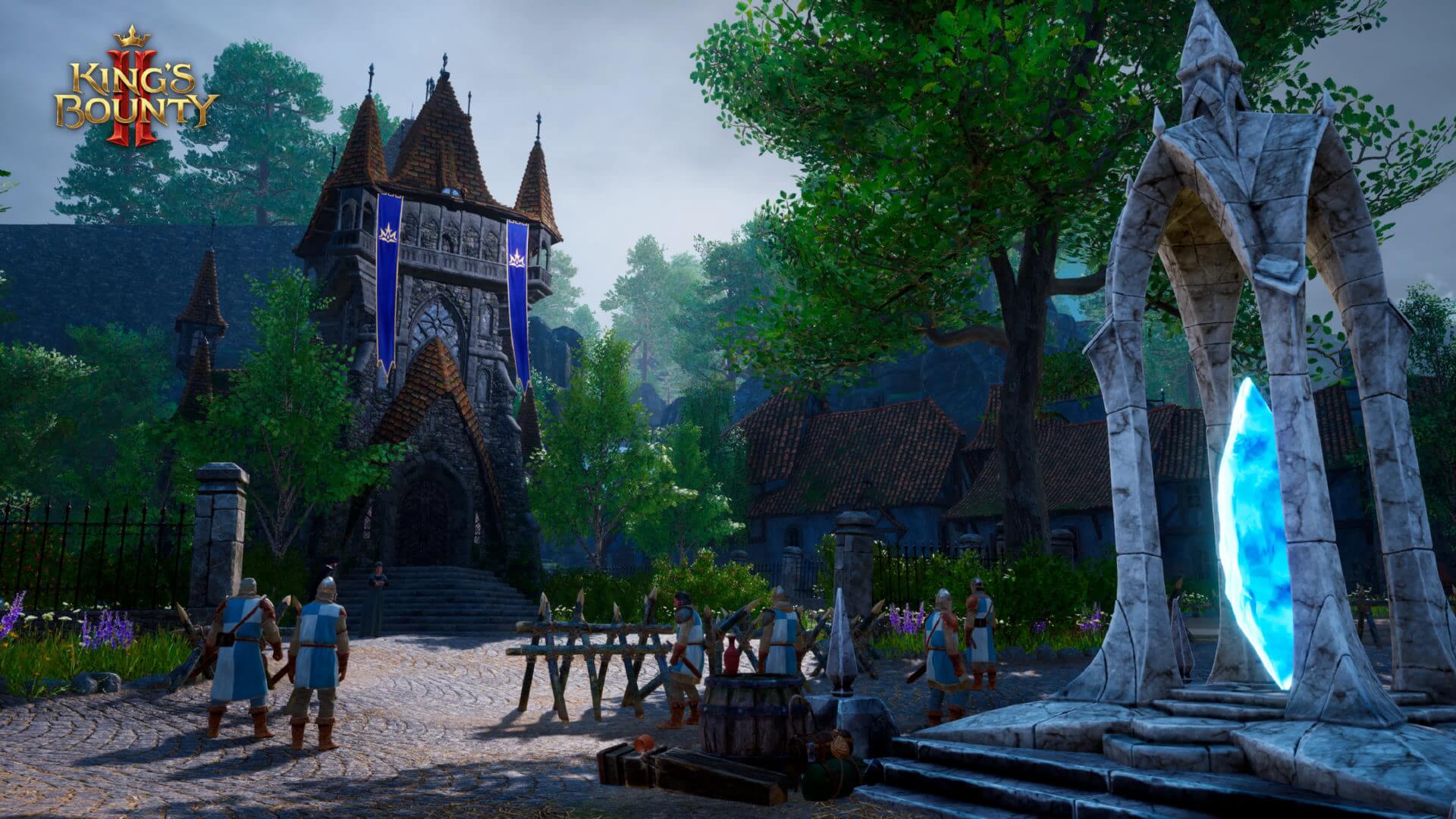 King's Bounty 2 is not going easy on the situation with loads of drama. On top of what we have already listed there's also "kingdoms in disarray, counties demanding independence, bandits prowl the roads, all the overseas nations have denied the King's authority over them, and blighted creatures lie in wait for the unwary." So off course Nostria needs a hero. This is where the players come in. Pick one of three main heroes and we hope they are interesting. So off course players need an army. The means recruiting and building that army. This also won't be easy as betrayal is a factor so keep an eye out on this adventure.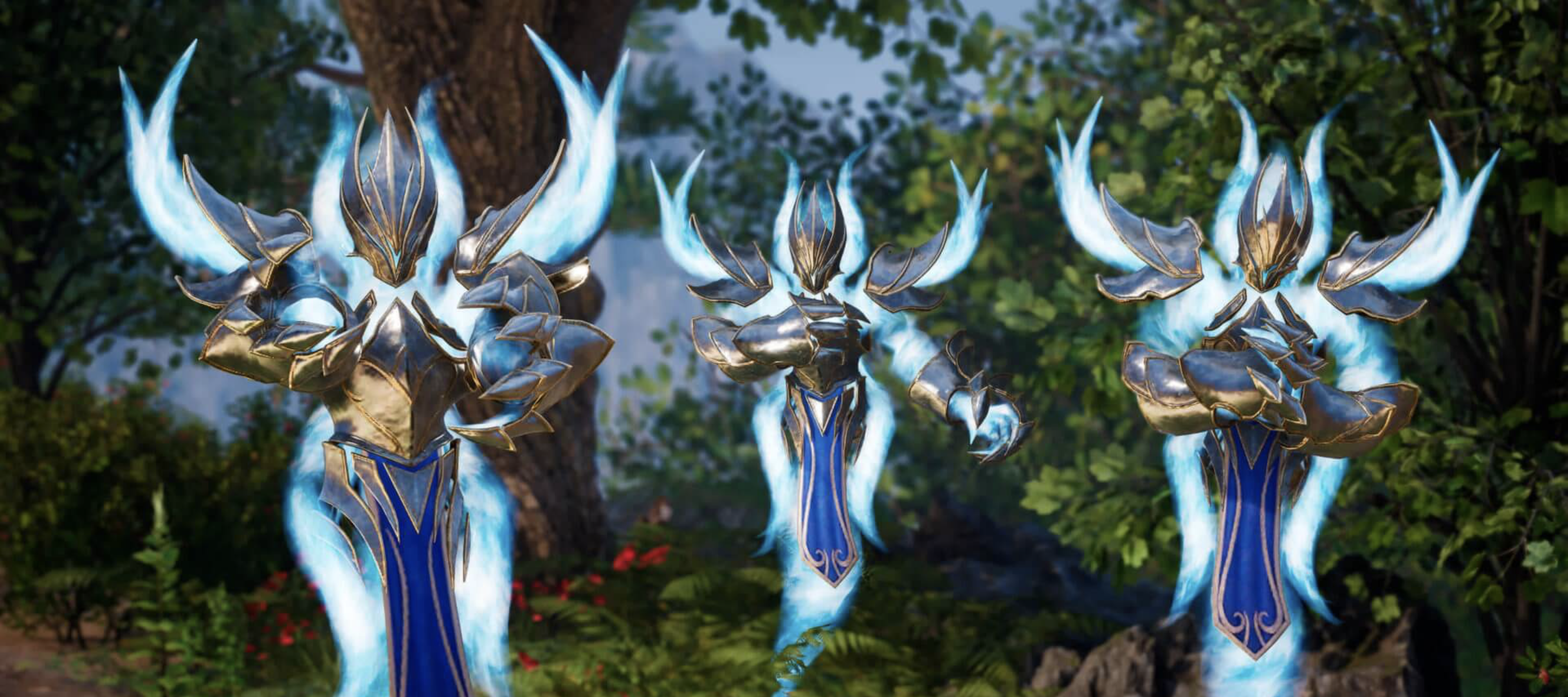 Our interest off course lies in the beings and creatures of King's Bounty 2. The enemies and what you can expect to face. We have seem what looks like elemental beings, there's golems, there's human enemies, necromancers, beasts looking like big cats, skeletons off course, glowing plasma like big birds, gargoyles or maybe demons. We see a lot of threats and having a variety of enemies and dangers work very well especially in fantasy worlds like King's Bounty 2. We wonder if they have the creativity to bring something new up in here but let's see.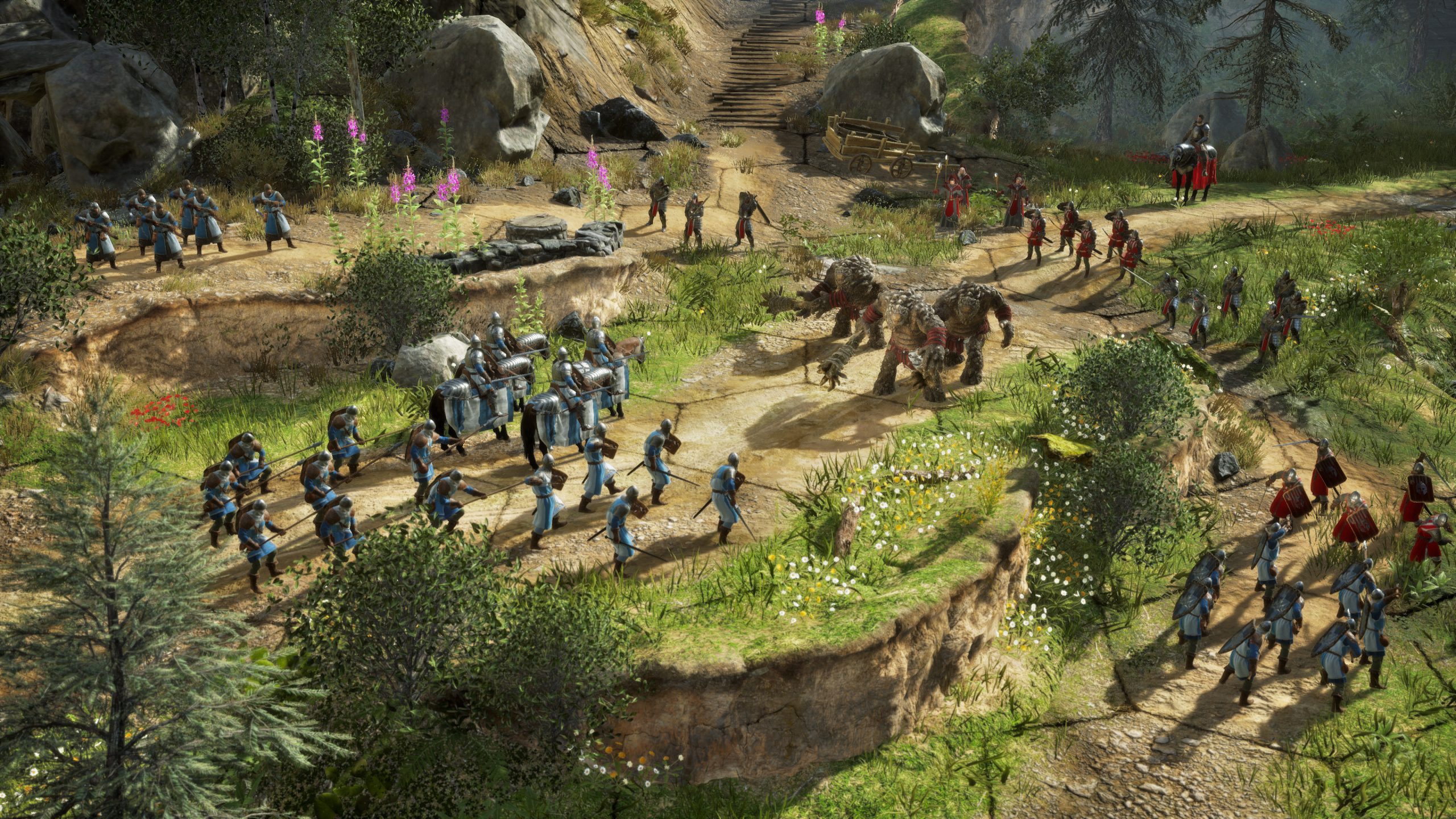 We checked out some King's Bounty 2 gameplay and it's what we thought but not as cool. Something we didn't talk about much is that this is turn based strategy. You have hexagon ground layouts for combat, measuring the field and where units can stand. The combat doesn't look exciting. We like the visuals and effects on attacks like lightning and fire. It's definitely magically but we hope the actual combat gets better and more exciting. We like the details that given to us during combat and things are clear and easy to understand. We like the variety of the attacks as well like ice throw from an ice golem, magical blasts from spell casters and even arrows from archers.
Overall King's Bounty 2 looks lie a good game. Nothing huge but another good game with a adventure for gamers. It's clear quite a lot of work went into King's Bounty 2. So far it hasn't attracted or impressed us yet. We do want to see more though. There's dialogue and decisions that need to be made. We know there's consequences for your actions but do they truly matter? Most games fail with this choice to consequence stuff. Let's see if King's Bounty 2 fails better. The developers '1C Entertainment' have done a good job so far. We at X35 Earthwalker hope more is done on this game. Now King's Bounty 2 may have Nostria but that place is too lame for… the 'Earth Walk!'
For more information check out the link below: