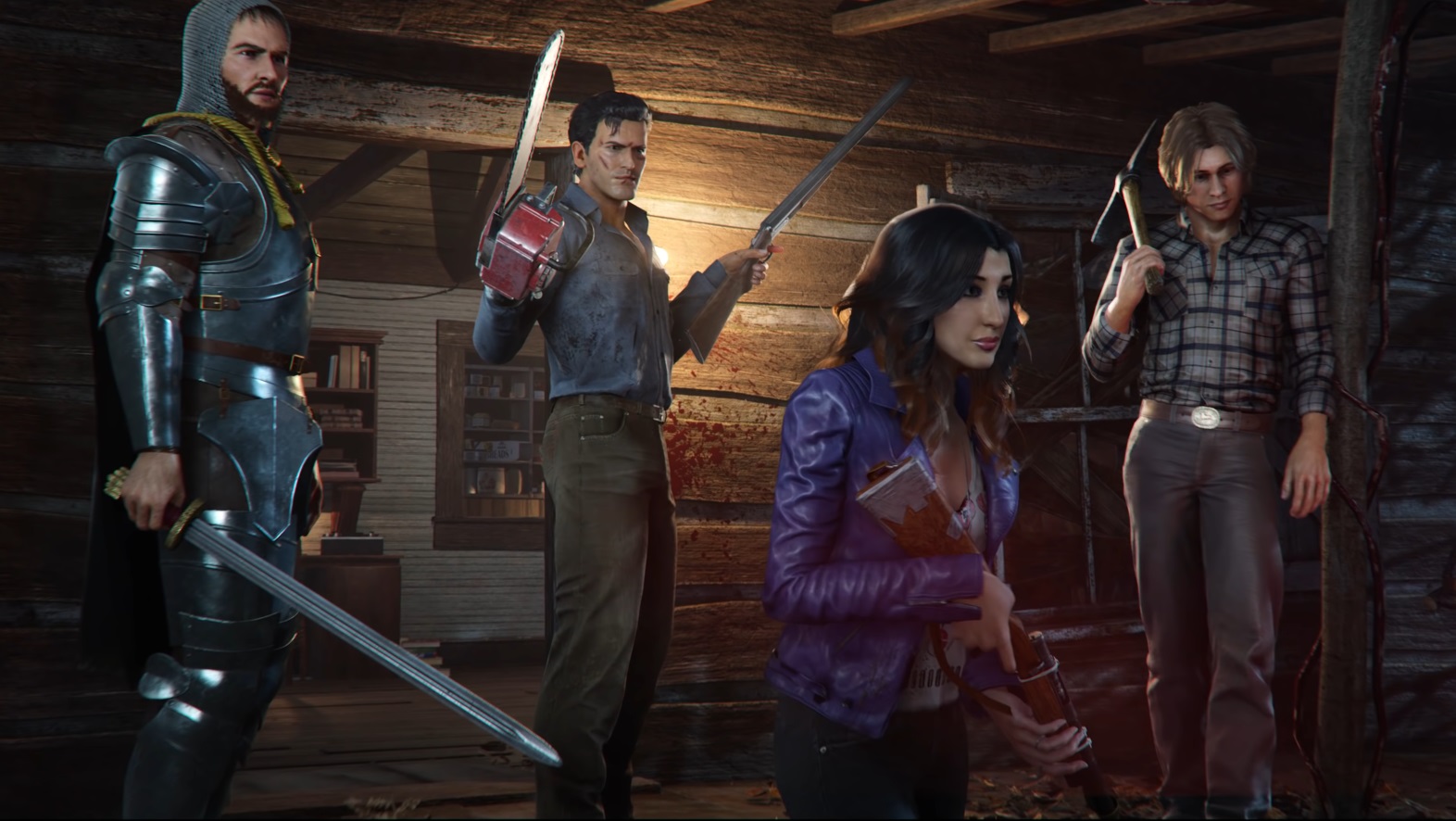 Evil Dead: The Game is an action adventure game developed by 'Boss Team Games' and published by 'Saber Interactive'. Evil Dead: The Game said to be coming out in February 2022 on the Xbox Series X, Xbox One, Nintendo Switch, PS5, PS4 and PC. Evil Dead: the game is looking kind of interesting right now. Looking like another zombie game so we hope to see something special. Let's take a look.
Evil Dead: The Game is off course based on the Evil Dead… the characters and the franchise. It's a multiplayer focused game. A team of four characters must work together to battle against evil forces. These evil forces came from the necronomicon ex-mortis. So you know these are bad dudes. There's quite the range of characters to choose from. You can play as lord arthur, pablo simon bolivar, Ash, scotty, "and more". You know they have their own voice lines, dialogue, brought to you by people like Bruce Campbell. Work has gone into this game.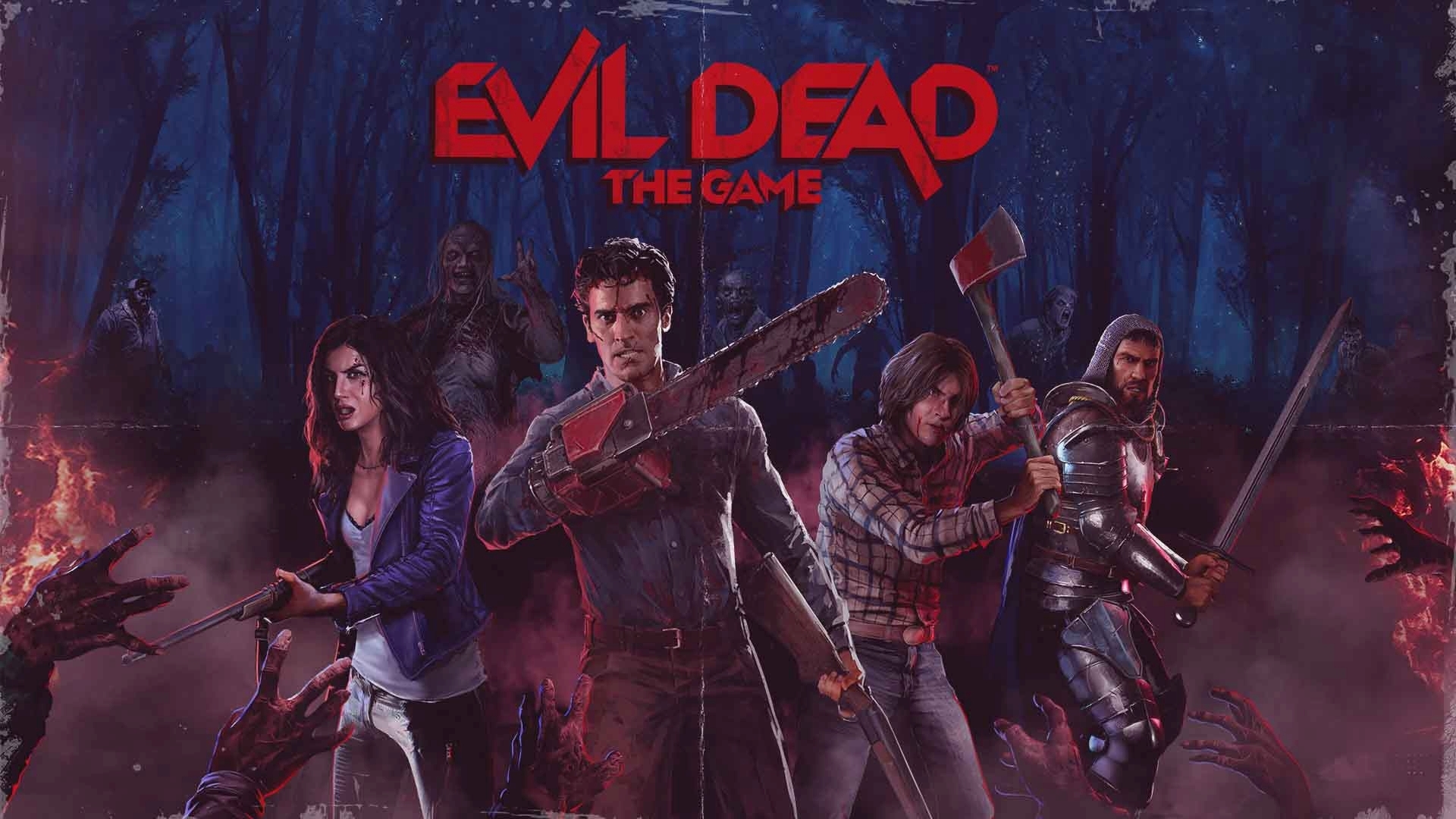 Now Evil Dead: The Game this can be treated as a multiplayer zombie game. After all X35 Earthwalker are the gaming experts. So you therefore know what to expect. The enemies are called deadites. The four characters must work together to survive. Exploration is needed, so don't be a coward and sprint through to avoid stuff. Looting is a mechanic, so that means crafting is a thing. So go make the weapons you need and the weapons you want. There's a "managing your fear" mechanic too. We would like to know more about this. The players main objective really is to find key artifacts which are needed to seal the breach between worlds.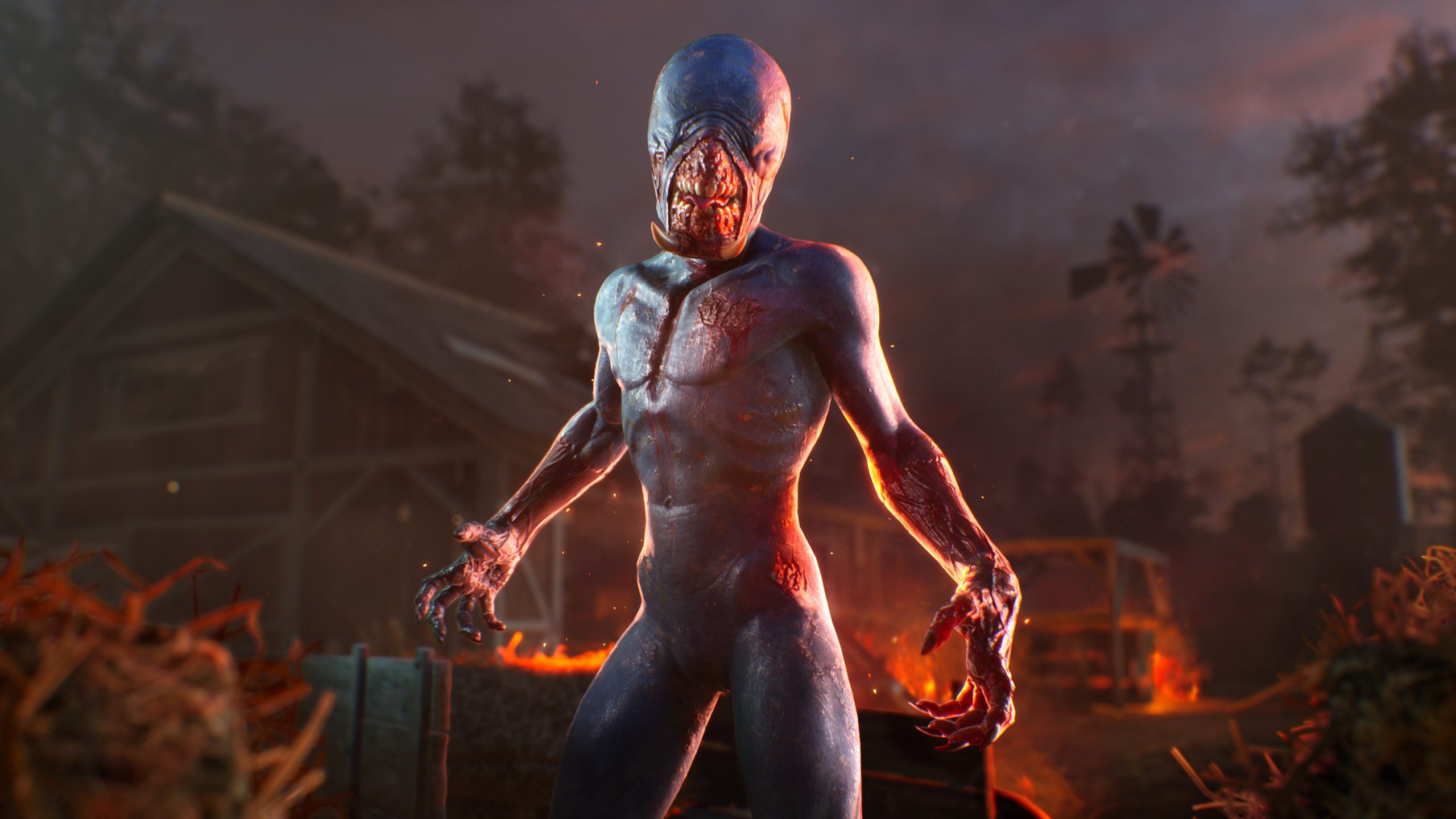 Now working together is all good and stuff… but you can be the player to control the Kandarian demon in Evil Dead: The Game. That's right. Someone can be that thing. It's job is to hunt down the characters and swallow their souls. The kandarian demon can possess deadites, the environment and even the survivors themselves. This creature is clearly a problem. So watch out.
We checked out some Evil Dead: The Game gameplay and it's what we expected. Besides the chainsaw hand, it looks like another zombie game. You swing, slash, bow and arrow, smash, shoot and fight your way through the enemies. Covering each others backs, surviving and now off course watching out for the kandarian demon who is exclusive to Evil Dead: The Game. We see clean animations and the visuals of the characters are nice. Still we see basic character design but they are based on already existing characters. Things look good. The graphics are very good.
Overall Evil Dead: The Game looks like it's going to be good but we haven't seen enough to make it stand out as it's own thing from the many zombie games. Back 4 Blood is out, so you see what we mean. Off course the kandarian demon, especially being controlled by a player does shakes things up. So we will have to see how it all plays out. The developers 'Boss Team Games' have done a good job with this game. We at X35 Earthwalker like to see new mechanics and ideas. Now Evil Dead: The Game may have a kandarian demon but that thing gets wrecked by… the 'Earth Walk!'
For more information check out the link below: