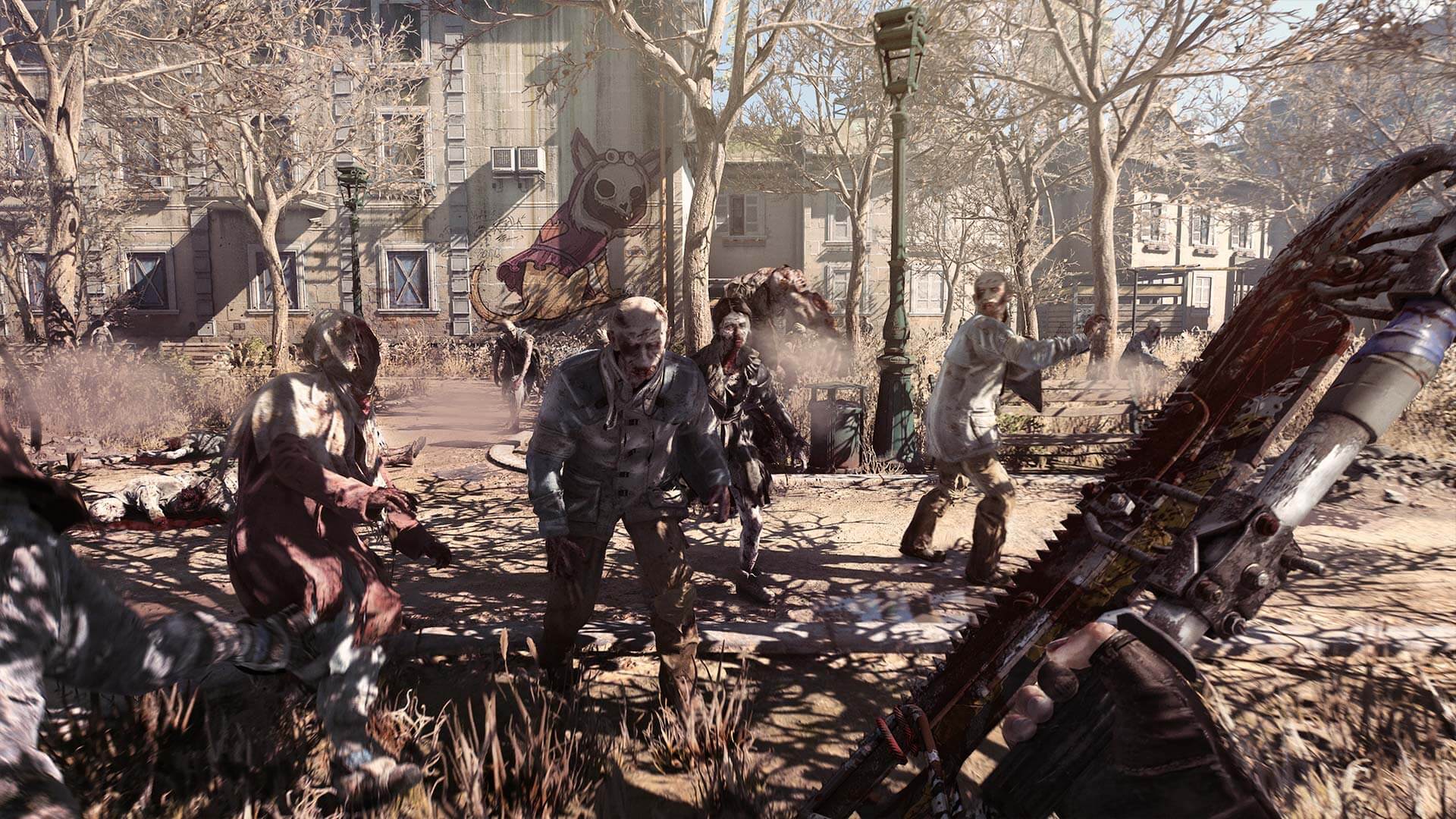 Dying Light 2: Stay Human is a action survival role playing game developed and published by 'Techland'. Dying Light 2: Stay Human is said to be coming out the 4th of February 2022 on the Xbox Series X, Xbox One, PS5, PS4 and PC. Also the 2nd of April 2022 on the Nintendo Switch. The fast paced action with monsters is back. Let's take a look.
Dying Light 2: Stay Human is taking place in a dark world (off course) where the virus won and humanity got set back to the dark ages. Players control a wanderer who has "great power and abilities". You are also haunted by memories which you yourself cannot decipher. The whole motto here is "stay human". Player are encouraged by the game to stay human. Nothing is nice and luxurious here. It's all doom and gloom and people dying and all that stuff. You know the drill by now. There are some differences and changes this time around.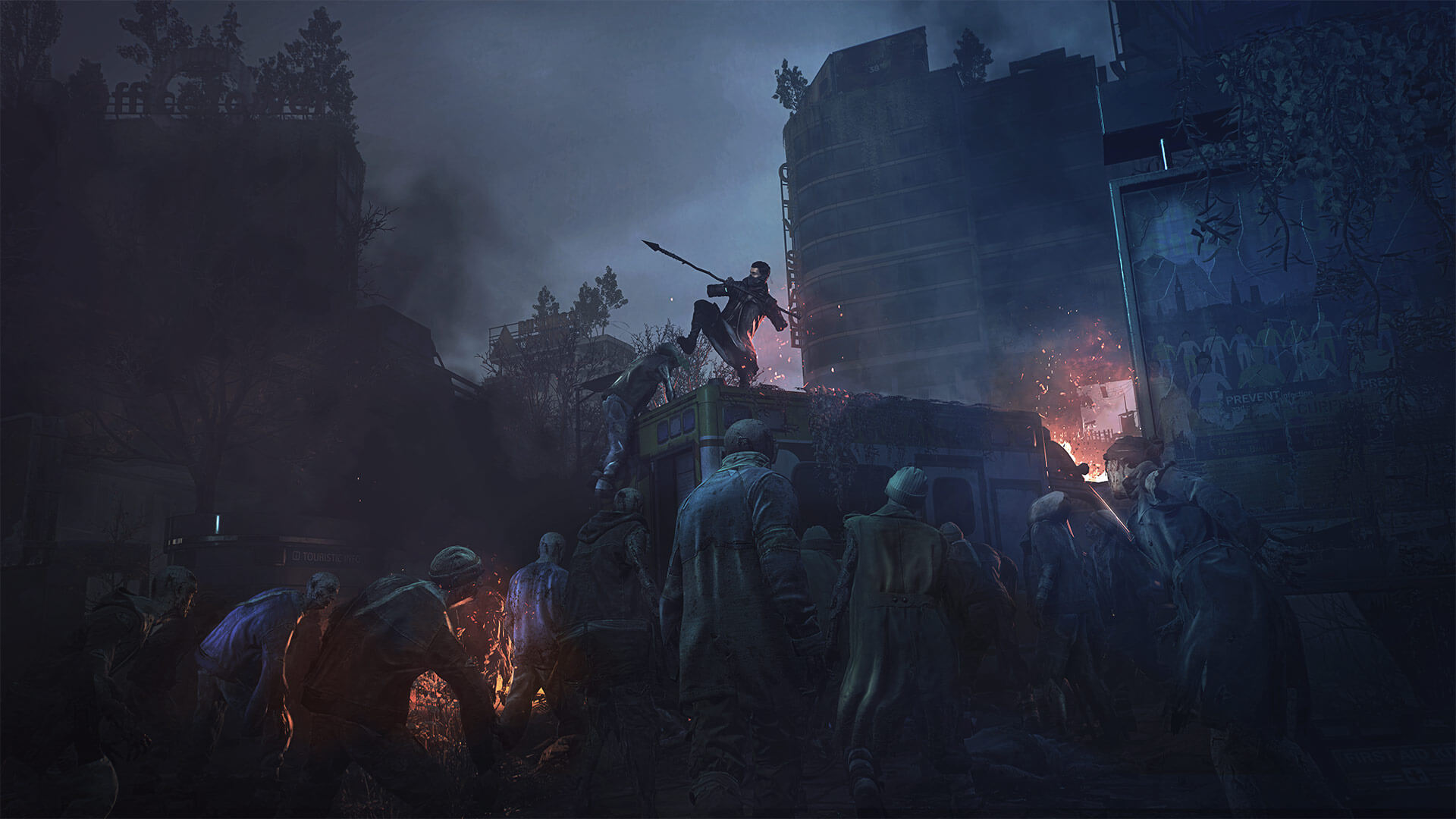 Let's give an example. Normally in Dying Light going out during the day was much safer as the real monsters come out to play. So you explore during the day and hide during the night. In Dying Light 2: Stay Human you are encouraged to go out at night. Why? It's simple. Think about it. At night, the monsters come out, which also means that the monsters aren't home. This means players can sneak into their homes. Allowing the scavenging of their goods. We like this twist. Yes we are aware there was a bit of this in the last game but not to this degree or level.
Dying Light: Staying Human seems to be making more use of the parkour mechanics. This was lacking in the previous games. There's Dying Light: Staying Human will have more creative weapons that are to be used in sync with your movements. There's traps too which you can take advantage of. We do want to see this stuff in action though. Will it be like sound based gadget which brings their attention, then you run through to have them chase you into traps. Will there be anything that can be like solvents on the floor that cause slips. We want this to work as parkour stuff like climbing, shimmying, jumping, running and more are big parts of the game. Like the core. So we need to see more things built around this.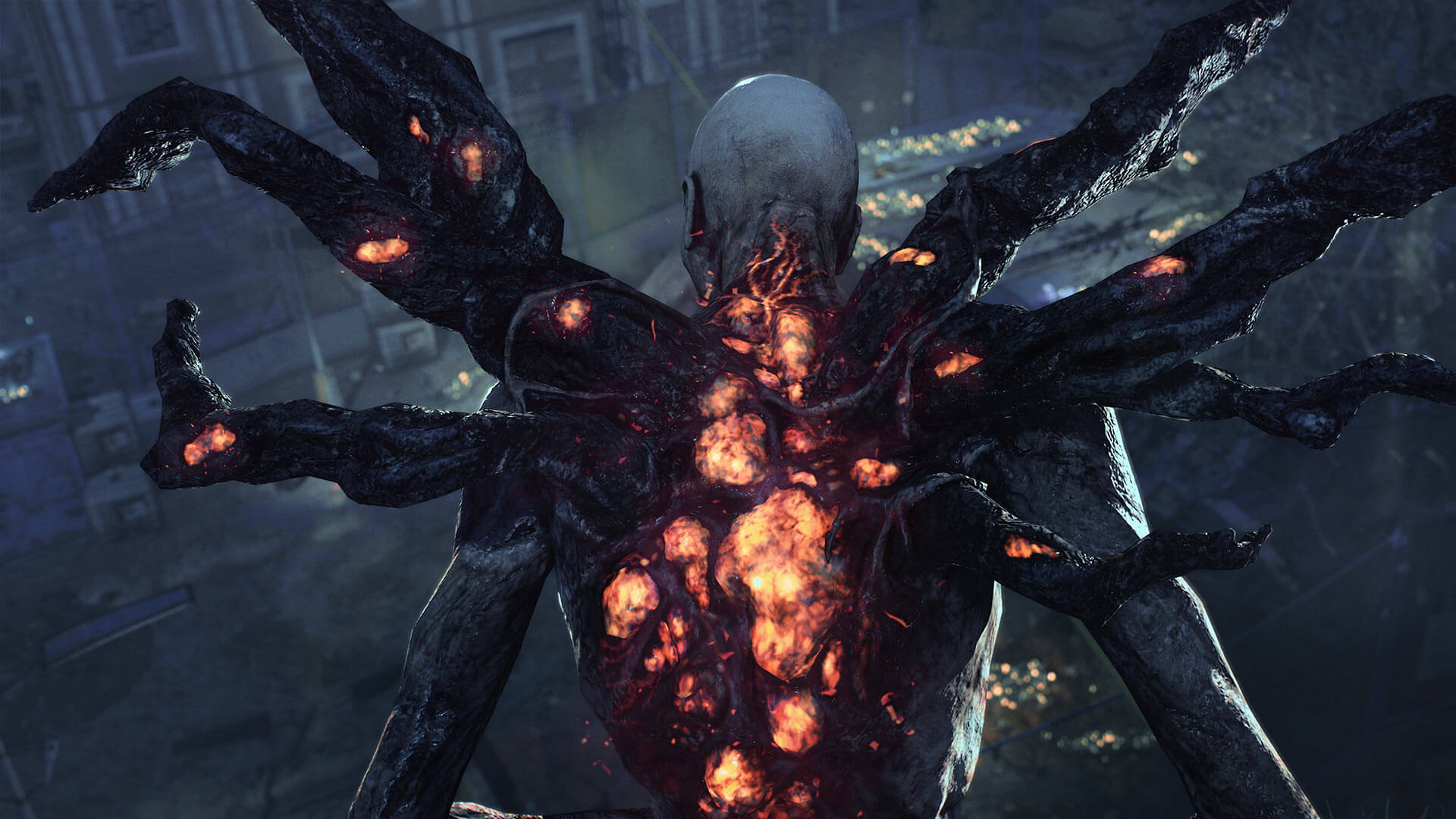 Dying Light: Staying Human has the whole 'your choices matter' mechanic going on. Most games fail at doing this right, or even doing it at all. They said "shape the future of the city with your actions and watch how it changes". We at X35 Earthwalker are very skeptical when it comes to the whole your choice matters mechanic. Developers just need o make sure that the choices and actions ACTUALLY matter. Maybe the different factions get stronger because you didn't deny them resources. Maybe a faction backs you p in a battle because you're on good terms, or like a cease fire. Etc. Do it right.
We checked out some Dying Light: Stay Human gameplay and it'w what we expected. We couldn't tell if the changes we wanted are there. There seems to be new enemies or should we say variants of the monsters. We have seen anew character called Lawan who is described was smart and uses a cross bow. She looks cool. An actual likeable character design. Whether I'd a good design though we will judge once we can see the whole character model. Game developers have bad habits. Hope Techland do things differently. We do like that there's multiplayer and co-op. That you can enter their world and see what they did differently. Multiplayer is a smart move. Especially for an action game like this.
Overall Dying Light 2: Stay Human just seems like another Dying Light game and not in a good way. We want to see something that gets our attention. Visually it's good but the game isn't scary at all so horror should be removed from the description. Nor did we feel any danger or threat. Off course X35 Earthwalker built different but still but we need to feel something. The developers Techland have done an alright job so far. We at X35 Earthwalker will have to hear what this does. Now Dying Light 2: Stay Human may have monsters that ap[pear at night but those things hide because of… the 'Earth Walk!'
For more information check out the link below: