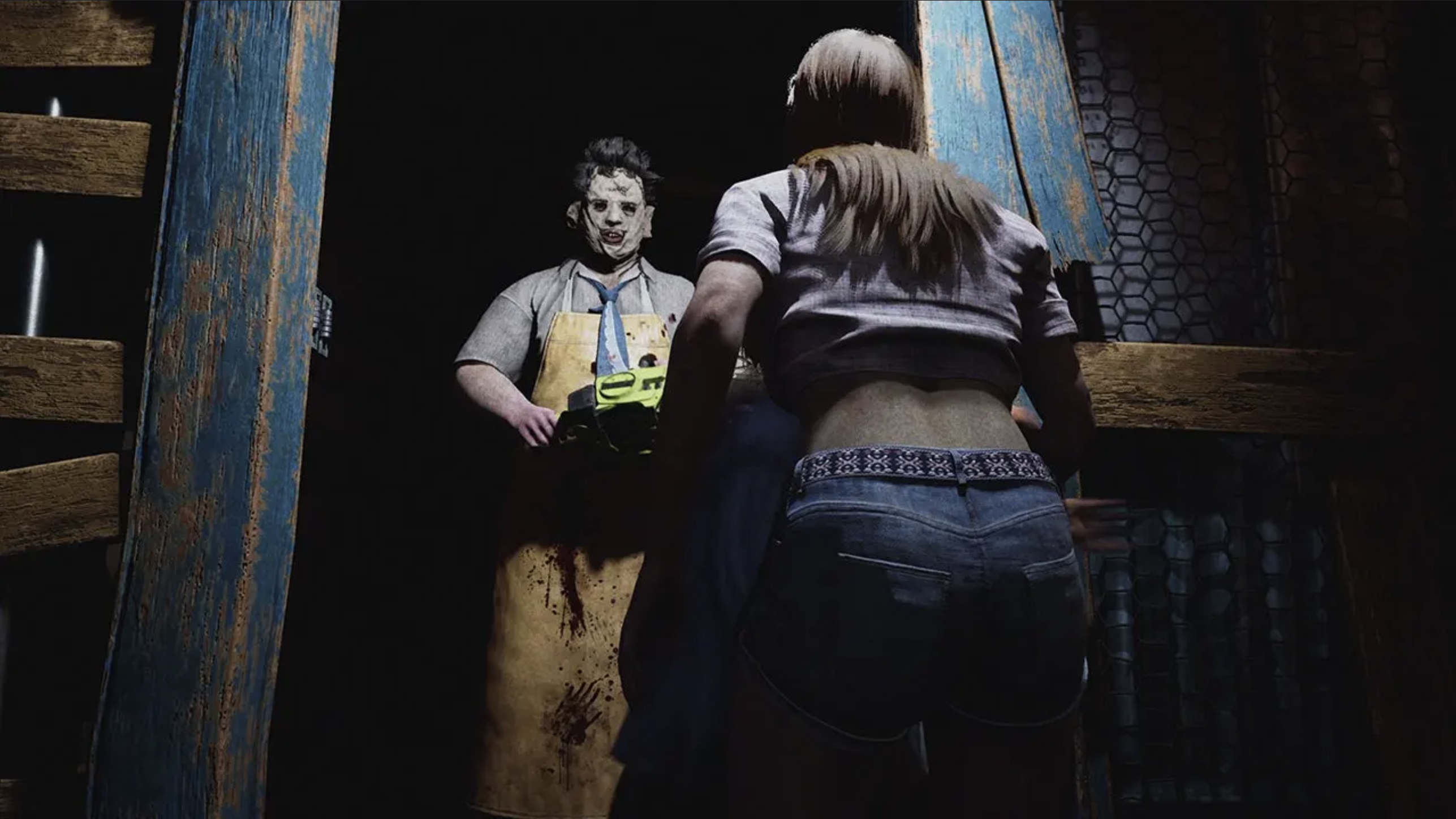 The Texas Chain Saw Massacre is a team based horror game developed by 'Sumo Nottingham' and published by 'Gun Interactive'. The Texas Chain Saw Massacre came out already and it's available on Xbox Series X, Xbox One, PS5, PS4 and pc. X35 Earthwalker has decided to look into this game and it's got his attention. So here are some thoughts from X35 Earthwalker on The Texas Chain Saw Massacre. Let's take a look.
The Texas Chain Saw Massacre has the murderous Leather face family squaring up with the survivors. The survivors have to escape the house, facility or wherever they are held captive while the evil family tries to kill them. Simple. Now straight away players will make a comparison to 'Dead by Daylight'. Similar but very clear differences for sure. Now straight up, X35 Earthwalker never cared for Dead by Daylight. We know about Dead by Daylight, the hunting villains, the traps and mechanics but never played and never wanted to. We can already confirm that The Texas Chain Saw Massacre is a better game than Dead by Daylight. Feed grandpa…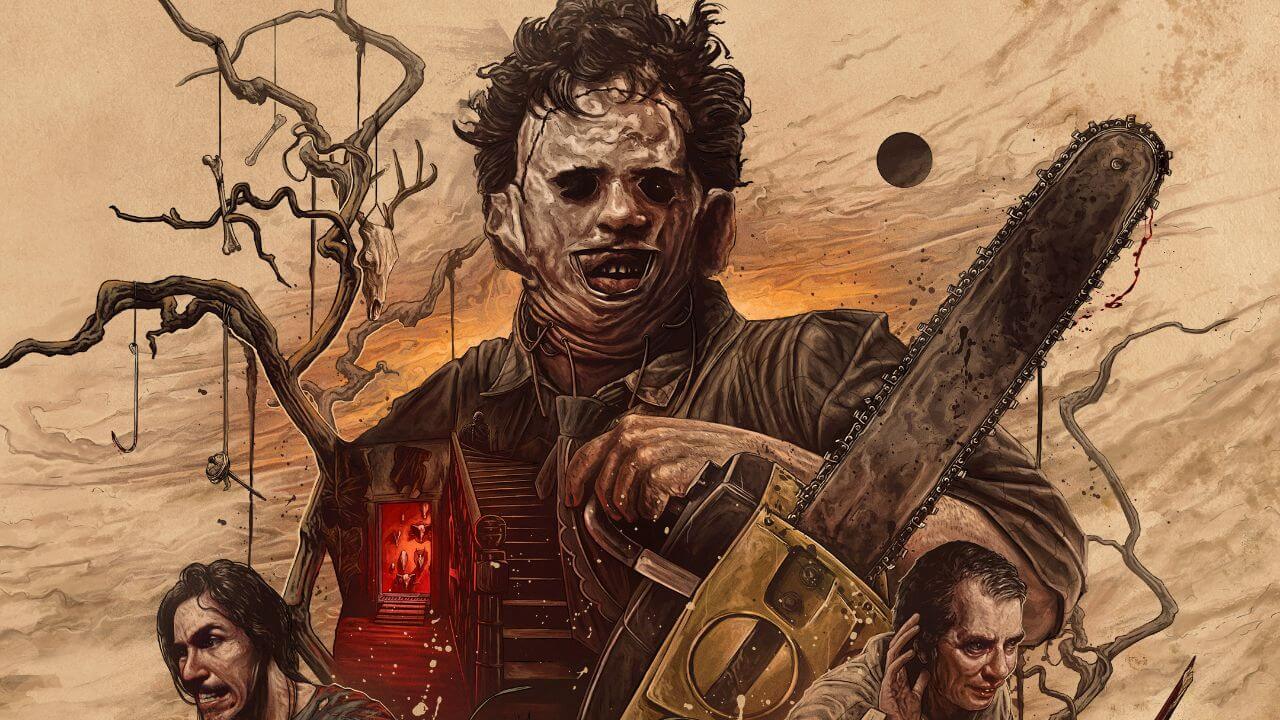 What's sad is that when a new game comes in and even sort off steps on another established games territory, the fanbase of the established game at dumb and hate the new game. The left 4 dead 2 fans attacked Back 4 Blood. Back 4 Blood is better than Left 4 dead 2. So far it looks like The Texas Chain Saw Massacre is having a good time and bringing in lots of new players to this genre of gaming. The Texas Chain Saw Massacre has potential to do even more like locations and events. Feed grandpa?
From what we have seen so far it definitely looks like things are heavily in the favour of the killer family. They seem much stronger right now. We will say that we don't know about the skill trees for each character. We know how it works, like increasing the savagery of leather face to do more damage for example but not the exact buffs it gives, unlocks and perks down the line and therefore the synergy and builds you can make. Who knows… maybe a focused powerful build can make Leland A survivor) bully the killers and tilt the whole favour to the victims. When you compare what these characters can do and the objective, it gets crazy. In Dead by daylight there's one killer but in The Texas Chain Saw Massacre… there's multiple. Feed grampa!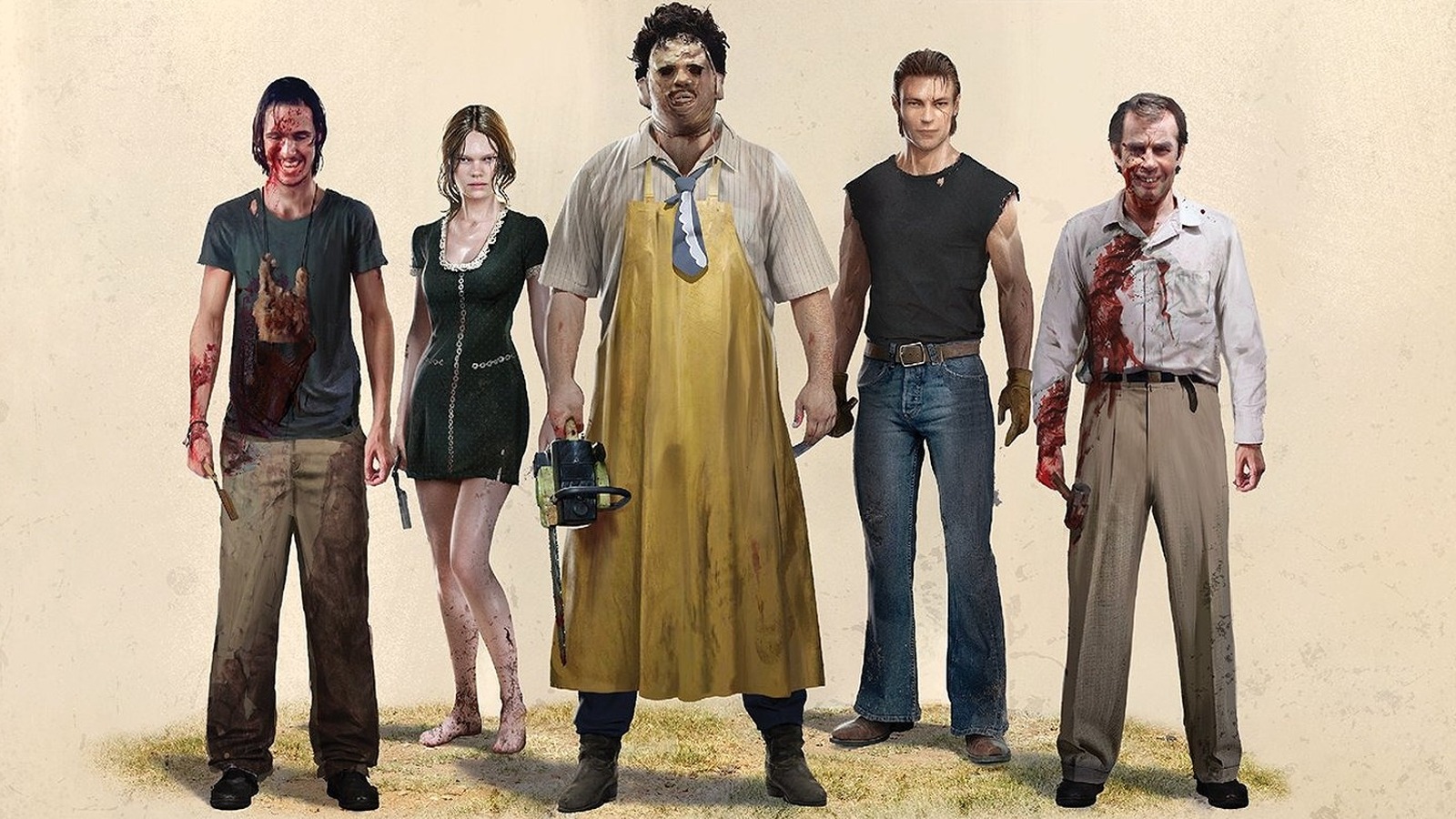 Just Sissy alone is a game changer. She can relentlessly chase down the victims and place the biggest amount of stress and pressure on survivors. She can go through gaps and crawl spaces too. Meaning the survivors are never safe. Then she's poisoning people on top. You can hide by a gap, then blow poison in that area as a victim comes through and slash them up… easy kill. The hitch hiker is also chasing people down and going through certain spots too. He then set traps at crucial locations to slow you down. The cook is pad locking certain doors and locking things down. Less options for the survivors… and he has super hearing. Johnny is out here with powerful consecutive attacks and track players down to their almost exact location. Then big bad but stupid leather face who's out here destroying obstacles and creating paths for his family. It's good that his chainsaw alerts victims to where he is. Feed grandpa?!
The survivors have sound detection, faster unlocks, a shoulder bash, pain tolerance basically and a big second wind for sprinting. Of course the skill tree will change things for sure but it's definitely one sided by the looks of it. Now off course there are factors like communication skills and team work, the obstacles in the map themselves and that there's multiple escape routes. We even saw players who escaped the map in a. matter of minutes. Like an insanely fast escape. Obviously since players will now be aware of this and the fuses, skilful family members will be aware and ready to stop that from happening. We definitely need to see more amazing gameplay from the survivors instead of cheap tactics that only work temporarily of the ignorance of murderer players. Feed grandpa()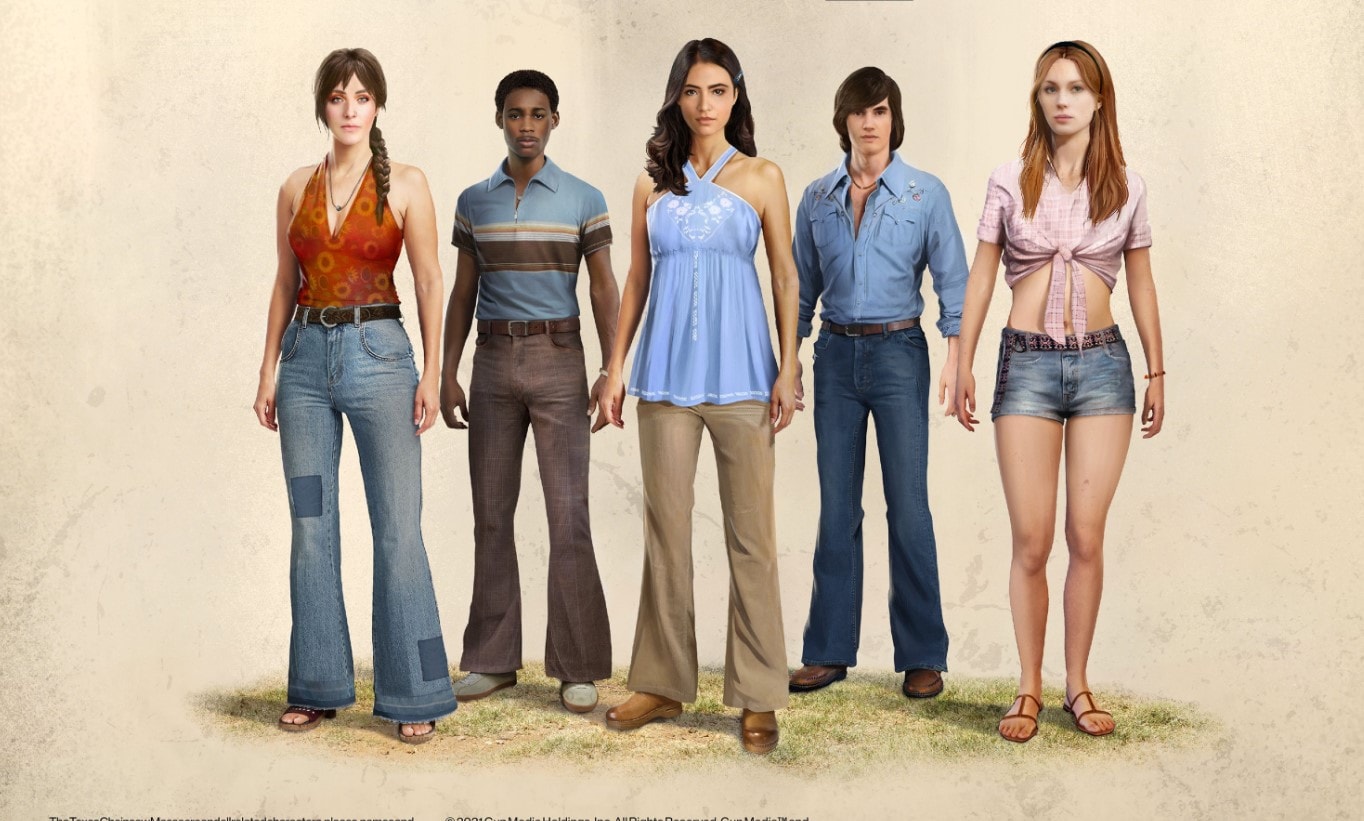 This will lead to mind games between both sides and we already have advanced tactics in mind that we haven't seen players do. Makes sense as X35 Earthwalker is the smartest person on the planet. Some youtubers say foolish things, when asked which side is stronger, like "it depends on the team". That a response for the lazy and ignorant. No one wants such a lame answer. Currently the family is clearly stronger. The only time they have a hard time or lose is when they mess up or have a new player who doesn't know much about the game. Feed grandpa-
Fine we will address grandpa. You guys keep bringing it up. Grandpa is the strongest member of the murder family. He makes things even more in the families favour. Get him activated as soon as possible! He will automatically slow down the victims as they have to stay still or spend time trying to take grandpa out. At max level which isn't that hard to do, he completely destroys the victims by revealing them completely whether they are staying still for not. If the victims want to take too long and play hide and seek, then work on grandpa and they will regret it. Grandpa probably use to be the beast titan back in the day. Just listen to that howl/scream/roar. People sissy be collecting blood real easy. Too man players and youtubers forget to top grandpa up. Humph… amateurs.
The Texas Chain Saw Massacre does have very graphic stuff happening which is needed. We like the different executions of the murder family. From the sadistic and laughing while killing, to the carefully placed slices and just straight up brutal kills with chainsaw. Many people like this game for a reason. The dumbest player we've ever seen with the worst gameplay ever was a dude named ltg. He was the worst victim player we ever saw. Now actually good players make the game fun and interesting to watch. Giving more of an adventure feel. We definitely look forward to seeing more of this game. X35 Earthwalker definitely expects more to come. Now The Texas Chain Saw Massacre may have a killer family but they wouldn't stand a chance against… the 'Earth walk!'
For more information check out the link below: