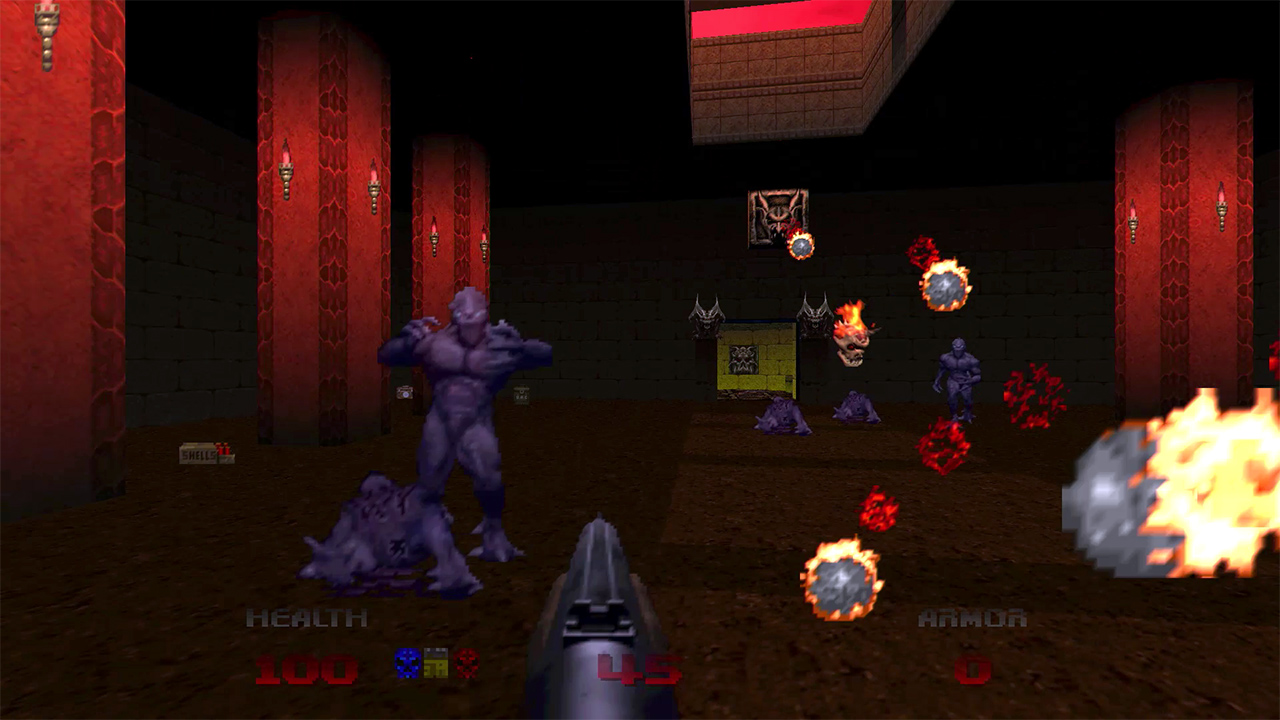 Doom 64 is a first person shooter action game developed by 'id Software' and published by 'Bethesda Softworks'. Doom 64 is said to be coming out the 20th of March 2020 on the Xbox One, Nintendo Switch, PlayStation 4 and PC. Now this game is a classic for sure and the demons are back. Let's take a look.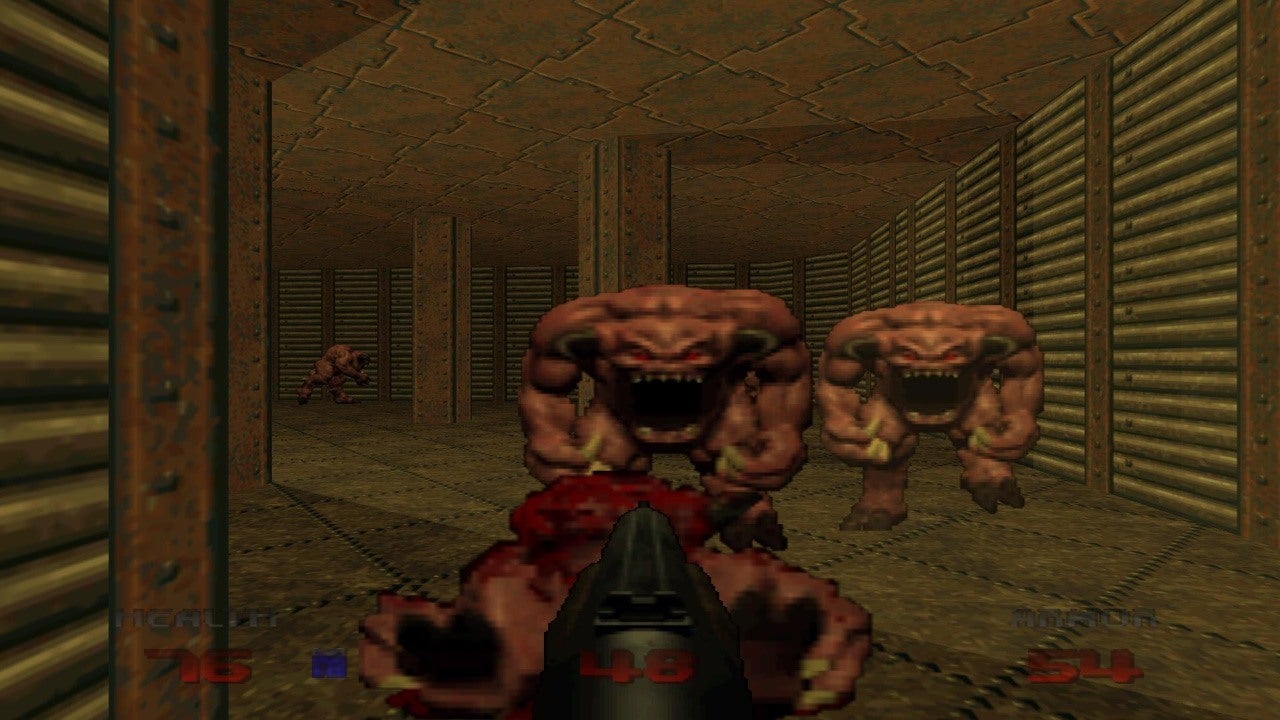 Doom 64 is basically sort of still Ultimate Doom. If you know Ultimate Doom then you know what to expect. There isn't that much to say about Doom 64. You literally fight and kill demons through 32 levels. Grab your shotguns, chains guns, plasma guns, BFG, rocket launcher and more and destroy all kinds of demons. The objective is to find and defeat the mother of demons (whatever that is) and off course stop hell. Can someone please explain why demons can be killed by an earthly shotgun?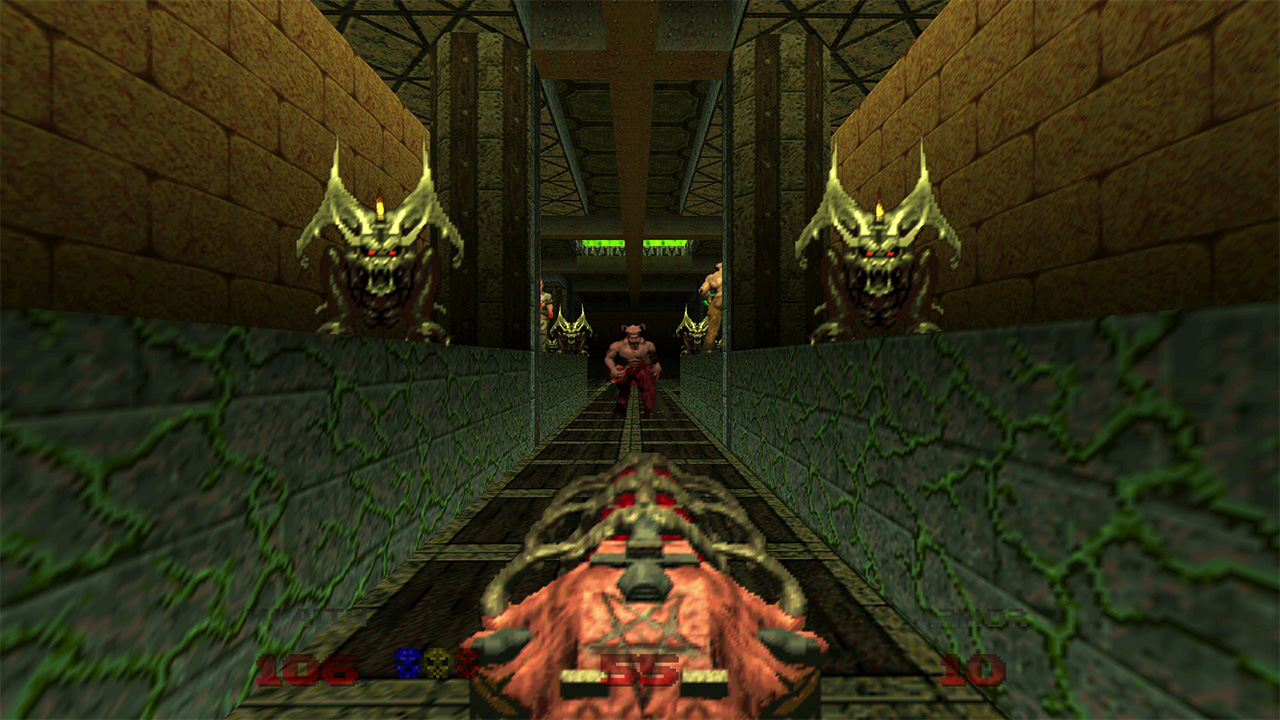 Now there is a cool catch though. The developers of Doom Eternal are saying that if you pre-order Doom eternal before the 20th of march 2020 then you get a free digital copy of Doom 64. This is a very cool deal, not as good as the Doom 3 Resurrection of evil deal where when we bought the game, in the extras menu you had the option to play Ultimate Doom, Doom 2 and Doom master levels. Still a good deal though. Players can get two games for the price of one.
We checked out some Doom 64 gameplay and it's what we expected and it's definitely what you are expecting if you know anything about the game. Run fast and shoot, open doors and shoot, collect keys and shoot, pick up weapons and shoot, go berserk and punch but when that runs out you will shoot. You get it. Players must remember that like with other Doom games look out for secret rooms and areas that have powerful weapons, lots of ammo and even power ups.
Overall Doom 64 isn't anything new to add on about. We do like the difference art style when you compare Ultimate Doom and Doom 64. The Unmaker is a powerful anti- demon weapon that is only found in Doom 64 and not the previous Doom games so players get a chance to try that thing out. The developers 'id Software' have done a good job with all of this. We at X35 Earthwalker will have to keep an eye out for this game. Now Doom 64 may be a classic blast from the past but this blast is far too small to phase… the 'Earth Walk!'
For more information check out the link below: