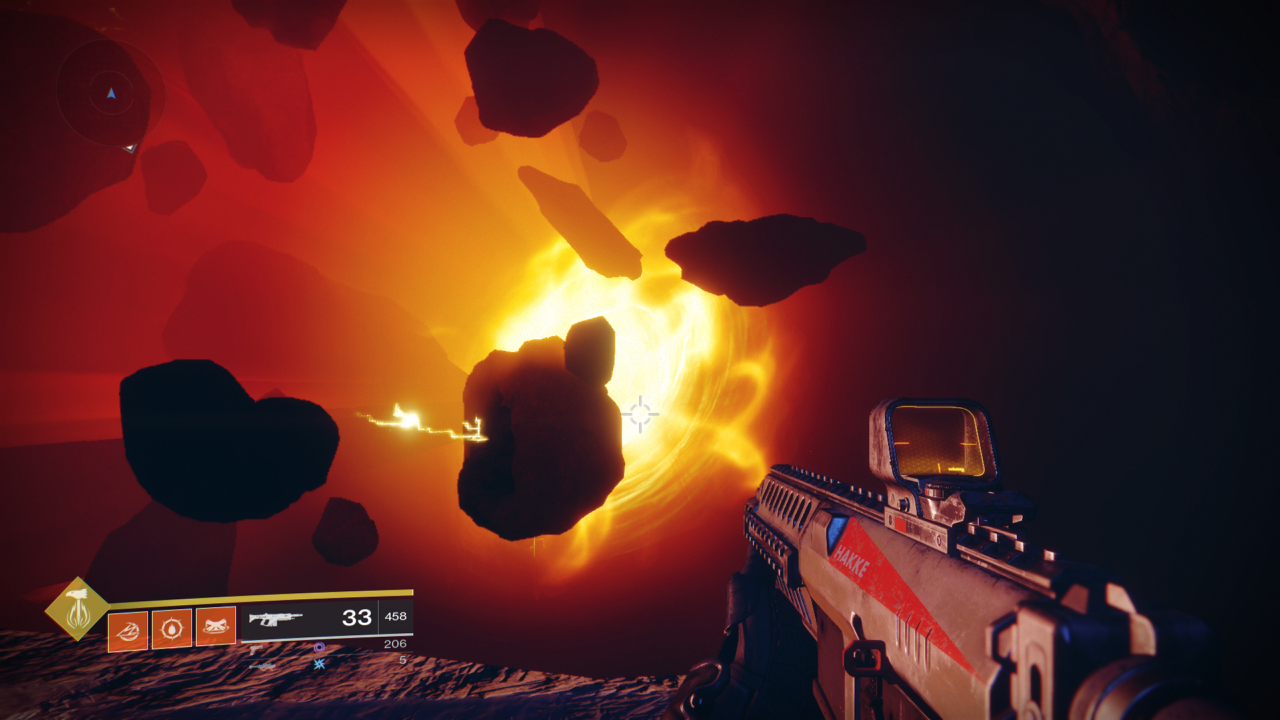 We really like Destiny 2. It is a great game and if you read our last gaming blog post on Destiny 2, you will see why. So is it good? Yes off course; however out does have it's issues. Let's take a look.
Destiny 2 definitely has a better story but not by much. We mean there is a in game story this time but it wasn't done very well. We get introduced to a cool new enemy called Ghaul but we don't get to know much. Sure he explains that he started from the bottom as an outcast and is now a boss but that's all really. We were hoping for more scenes of Ghaul. Maybe more of his presence and sightings of him in the game. We haven't finished the story but we believe we are on the last mission though. As it stands right now. It's just that the guardians get attacked by Ghaul and his army, then Ghaul never does anything, ever again. Which is lame when you think about it. Destiny 2 had opportunities to make many big things happen with this character.
The difficulty of this game is too low. X35 Earthwalker himself went for all the adventures and handled lots of side quests, not grinding or anything but just completing them. When he reached the adventures that recommend that players have at least a light level of 90, he was already well over that level. Matter of fact for some he was already over 200. All the enemies died so easily and nothing phased him. Sure he had low health and at some points but that's when he dives into the centre of armies and is too busy pimp slapping everyone around. Otherwise it's never a problem. They should have added difficulties to Destiny 2 giving the players the option as to how hard they want the game too be. As it stands, toooooo easy. Still fun though.
The Strikes need more variety. We feel like there is only 3 or 4 raids in the game. Maybe there's more but we haven't seen anymore. With all their money, team and technology we hoped that they would create lots of strikes that have a variety of locations with many different boss enemies. The amount of consumables you get , specifically the tokens on each of the different worlds is too little. Sure you get 3 for finding the region chests but that's about it. Unless it is a region chest you will always get one. One for completing public events, one for opening chests around, one for beating high profile enemies. Just one. Eventually you will find all the region chests and so getting these items to unlock rewards takes longer than it should do. The worst is the crucible tokens. You only get one per match and Lord Shaxx requires many tokens to unlock the rewards, meaning the game wants you to spend lots of time in matches. Not everyone wants to do that.
The negative point about Destiny 2 that many players have grumbled and complained about is the shaders. More accurately it's the fact that shaders are now one time use. This is really bad now that we have gotten further in the game. Shaders basically paints your armour pieces and weapons a certain colour design, giving some weird to awesome looking armour. Now there are four armour pieces: head, chest, boots and arms. Plus 1 or 2 more if you count your weapons. Now we used a certain shader on our gun and man does that gun look so amazing now. We wouldn't sell it to anyone. We used one shader on our arms and that shader looks real cool. We want our whole armour to look like this but we only got 2 left but 3 more armour pieces. The shaders are one time use which is bad because in Destiny 2 most players are dismantling their armour for better gear almost every 10 mins. Destiny now wants us to buy shaders and stuff with real money, as if we didn't spend enough to get the standard version of the game already.
Overall Destiny is still a good game but it's just stuff like this which turns Destiny 2 from a excellent game to a great game. This off course isn't everything but these stuff we point out, are very easy for the developers to correct and improve on but will they do it? So Destiny 2 is still a game worth playing but prepare to encounter some annoying stuff. There is one thing we know that is never annoying… the 'Earth Walk!'
For more information check out the link below: