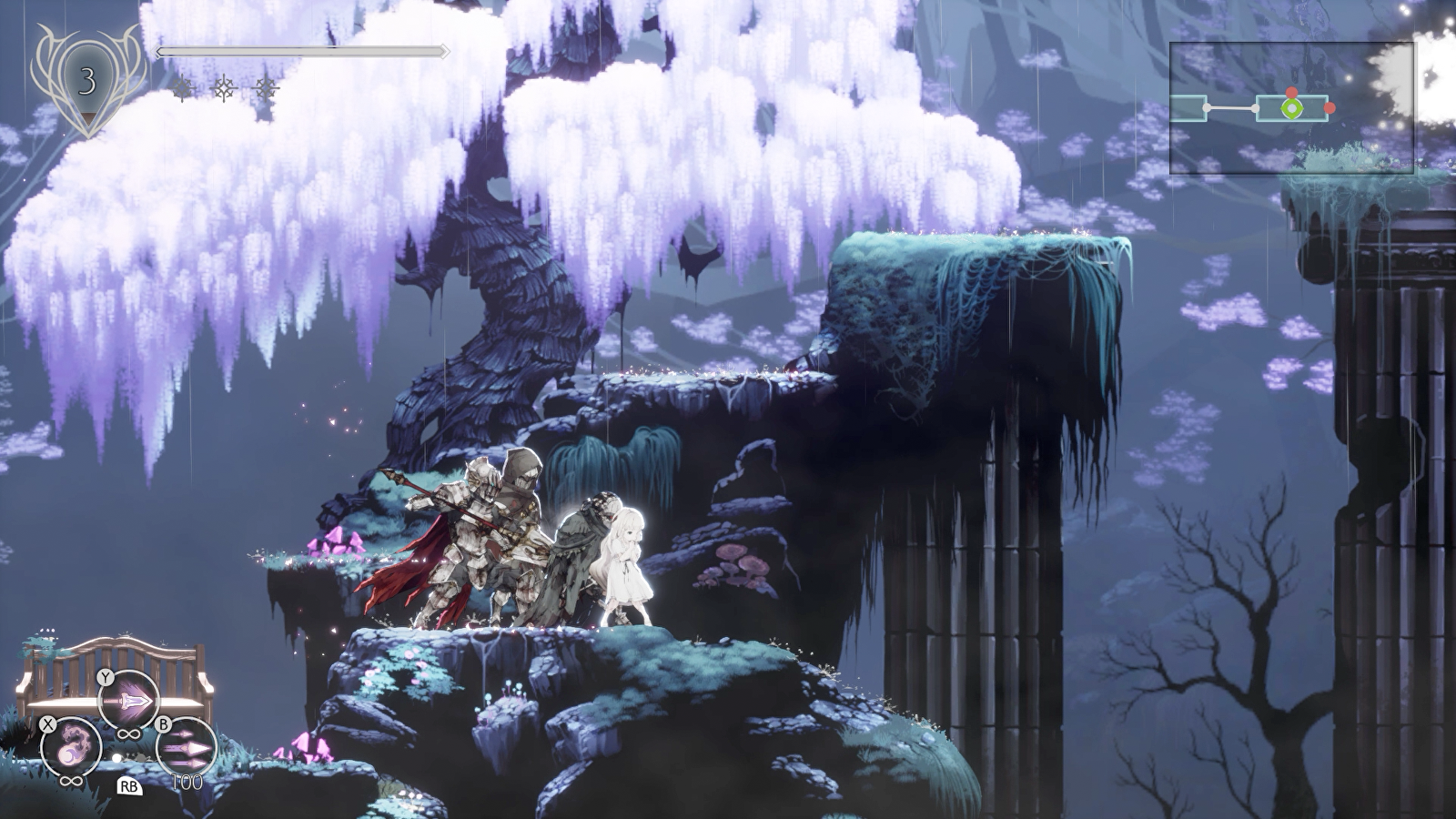 Ender Lilies: Quietus of the Knights is a 2D action Role Playing Game developed by 'Live Wire, Adglobe' but published by 'Binary Haze Interactive'. Ender Lilies: Quietus of the Knights came out the 22nd of June 2021 on the Nintendo Switch and PC but 29th of June 2021 on the Xbox Series X. Ender Lilies: Quietus of the Knights has quite a lot going on. Let's take a look.
Ender Lilies: Quietus of the Knights is all about a girl named Lily. Lily is the last surviving priestess. What happened? Basically it's the rain. Yes rain. Not normal rain though. This rain is dangerous and can even turn people into the undead. Lily wakes up in a church (Best place to be is church. Facts) but has no knowledge and memory of recent things that took place. So off course your mission is to find the cause of this rain and hopefully stop it.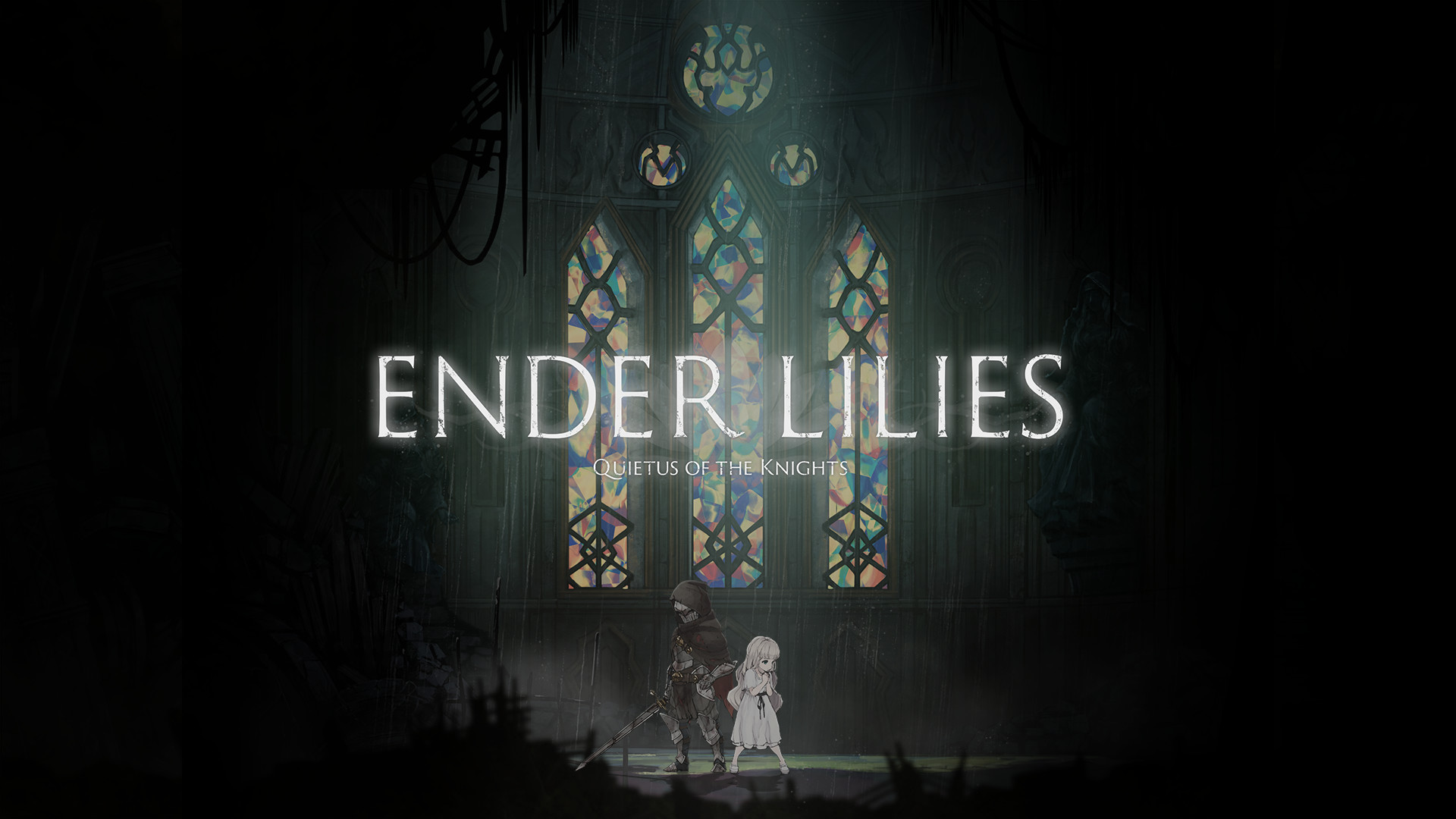 Ender Lilies: Quietus of the Knights is off course already out so you can literally see the game for yourself so we are keeping it short. It's more than just the undead. The rain turned all living things into monsters. There's all kinds of dangers here. They are called the Blighted. Players off course need to explore this entire world. The place is called 'Land's End'. Very friendly. There is some variety as there's a massive castle, a submerged forest and even an underground cavern that's apparently contaminated and sealed off. Isn't that suspicious. It would be a shame if we had to explore that place, oh wait.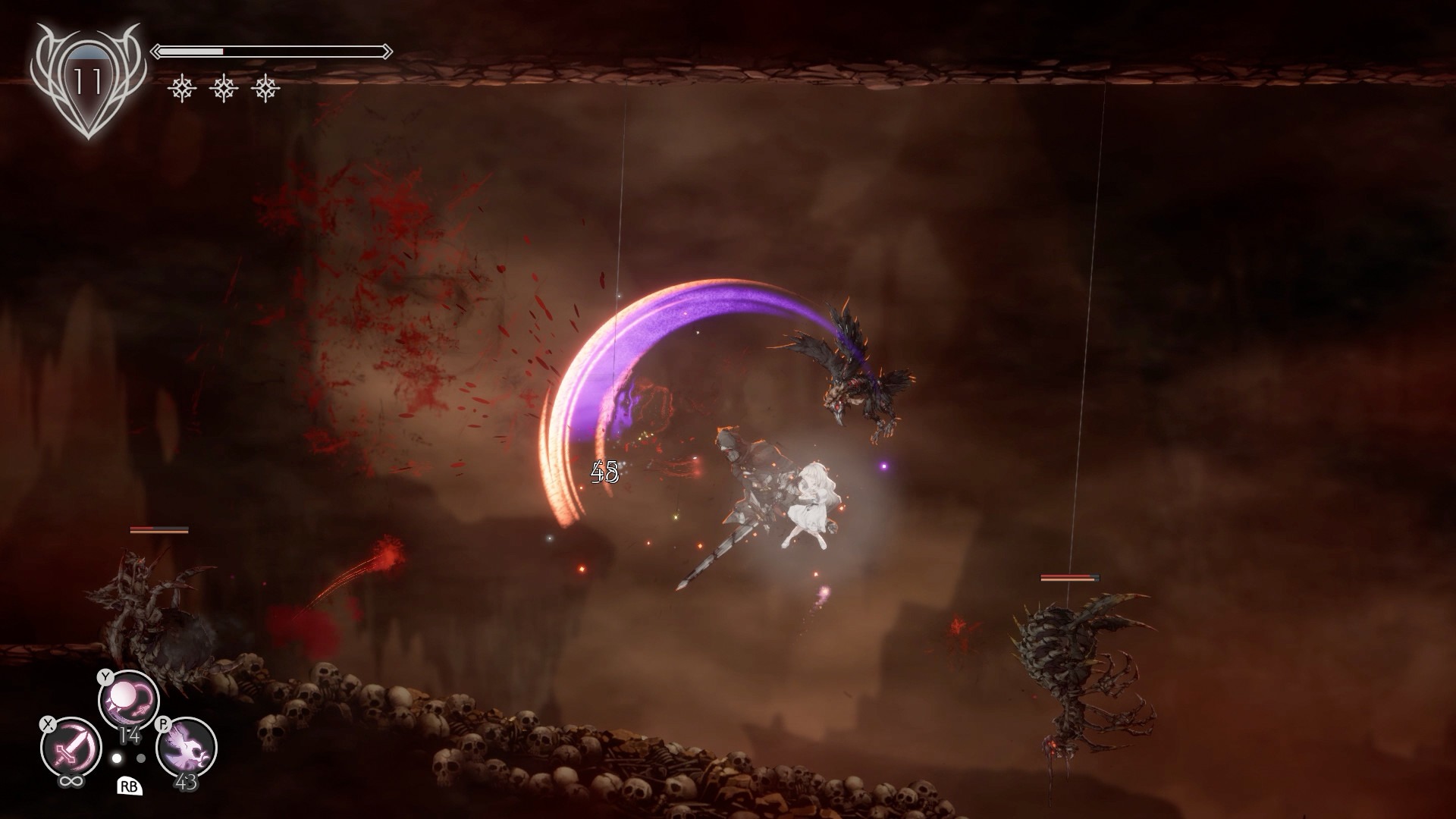 We checked out some Ender Lilies: Quietus of the Knights gameplay and it's what we expected for the most part. We like that Lily doesn't actually fight herself. She summons the spirits of the undead who got purified. One has a sword and fights like a warrior, another has a bow shooting projectiles while another is sort of like a mage that shoots fire balls sort of. They do have names like Umbral Knight, Gerrod, the elder warrior, Dark witch Elaine and more. They fight for her. So timing attacks, diving out of the way and using each summoned spirit optimally is essential in this game.
Overall Ender Lilies: Quietus of the Knights seems like a really cool game and the combat is different. We definitely like the art style and the graphics are excellent. The animations are excellent. The animations of 2D games have really stepped up. There's a lot of details in this game too, including on the enemies. The game looks like it will get real difficult which is a good thing. The developers 'Livewire and adglobe' did a very good job here. We at X35 Earthwalker will keep an ear out for Ender Lilies: Quietus of the Knights. Now Ender Lilies: Quietus of the Knights may have killer rain but that rain don't mean a thang when it comes to… the 'Earth Walk!'
For more information check out the link below: