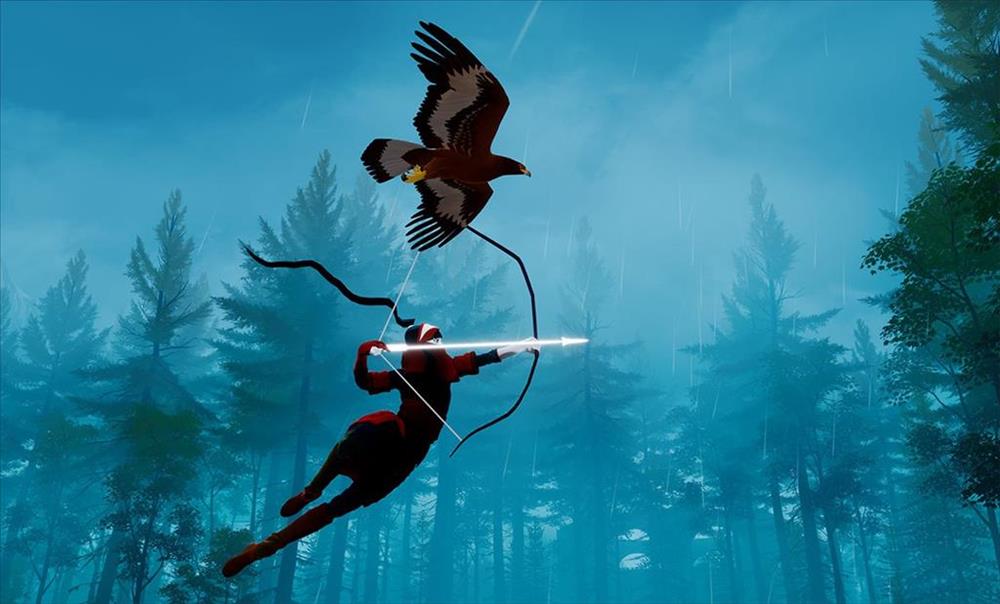 The Pathless is an action adventure game developed by 'Giant Squid' and published by 'Annapurna Interactive'. The Pathless is said to come out February 2nd 2023 on the Xbox Series X, Xbox One and Nintendo Switch. It's already out on PS5, PS4 and pc. The Pathless looking like it want to hit hard. X35 Earthwalker know a good game and what's a special game. Let's take a look.
The Pathless is about a hunter. This hunter is a master archer. Your mission? To deal with an evil in this mystical land, that affects the whole world. You aren\"t alone as you get an eagle as a companion. Hunter and Eagle in a massive forest to take down evil. Sounds cool. Quick tip: That eagle is important. Be good to it and build a good relationship with it.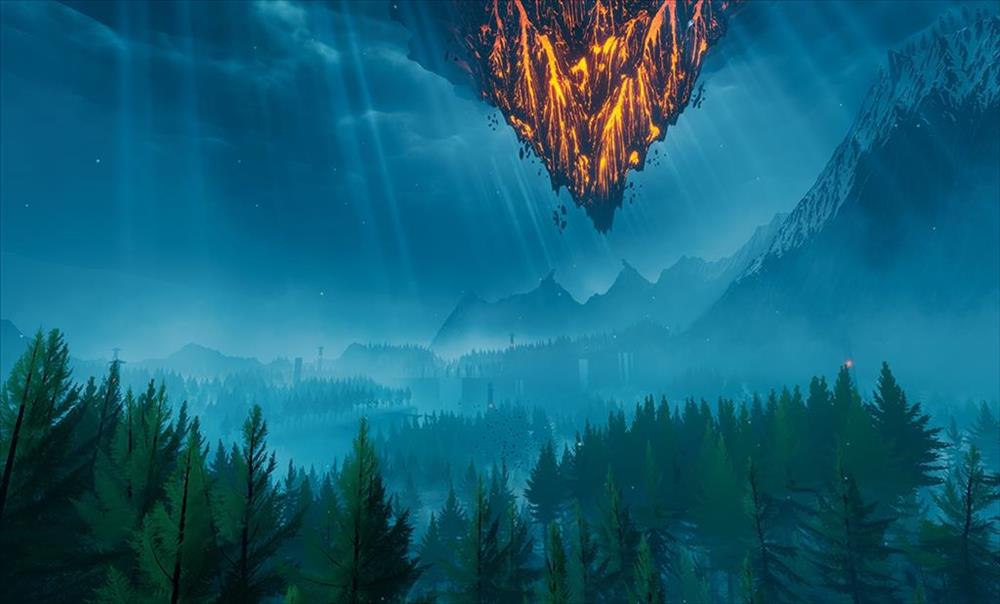 Now this game gets action quite right. It's smooth. An acrobatic character for sure. Dive around, soar through the air, fire shots and stay agile. After all The Pathless takes place in a massive forest. It's actually very fluid as well. Powerful consoles like the Xbox Series X will have a a good day with this game.
Players will be hunting down corrupted spirits. There are ancient ruins which of course have puzzles. That's a classic. Temples that haven't been maintained in a while and even really tall spires. Expect this game too have a nice journey as the ones behind 'Journey' and 'Abzû' are on the case. Atmosphere should therefore be right.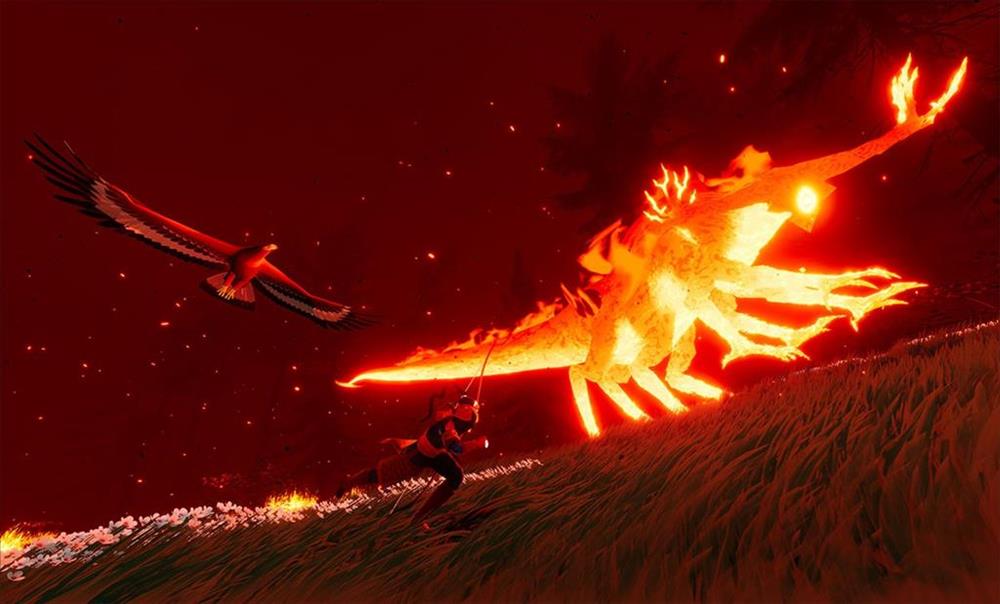 We checked out some The Pathless gameplay. This game looks clean. Bringing back the light to the land is going to be a challenge for sure. The most standing out thing is the gameplay. The movements, the animations and the agility of the hunter are top tier. Loving it. We know there are big threats out there. Those corrupted spirts are no joke. They might even be the one to hunt you. Defeat them and get that light restored. Boss battles on deck!!!
Overall we checked out some The Pathless gameplay and it's a bit more than what we expected. That's rare as well. The Pathless looks like a very good game. Atmosphere is being taken seriously. The partial effects are nice. The graphic style works with this game. We ain't mad at it. You already know the music is going to be excellent. Orchestrated nicely. The developers 'Giant Squid' have done an excellent job so far. We at X35 Earthwalker are glad we discovered this game. Now The 'Pathless' may have a beautiful adventure ahead but it's not enough for…. the 'Earth Walk!'
For more information check out the link below: