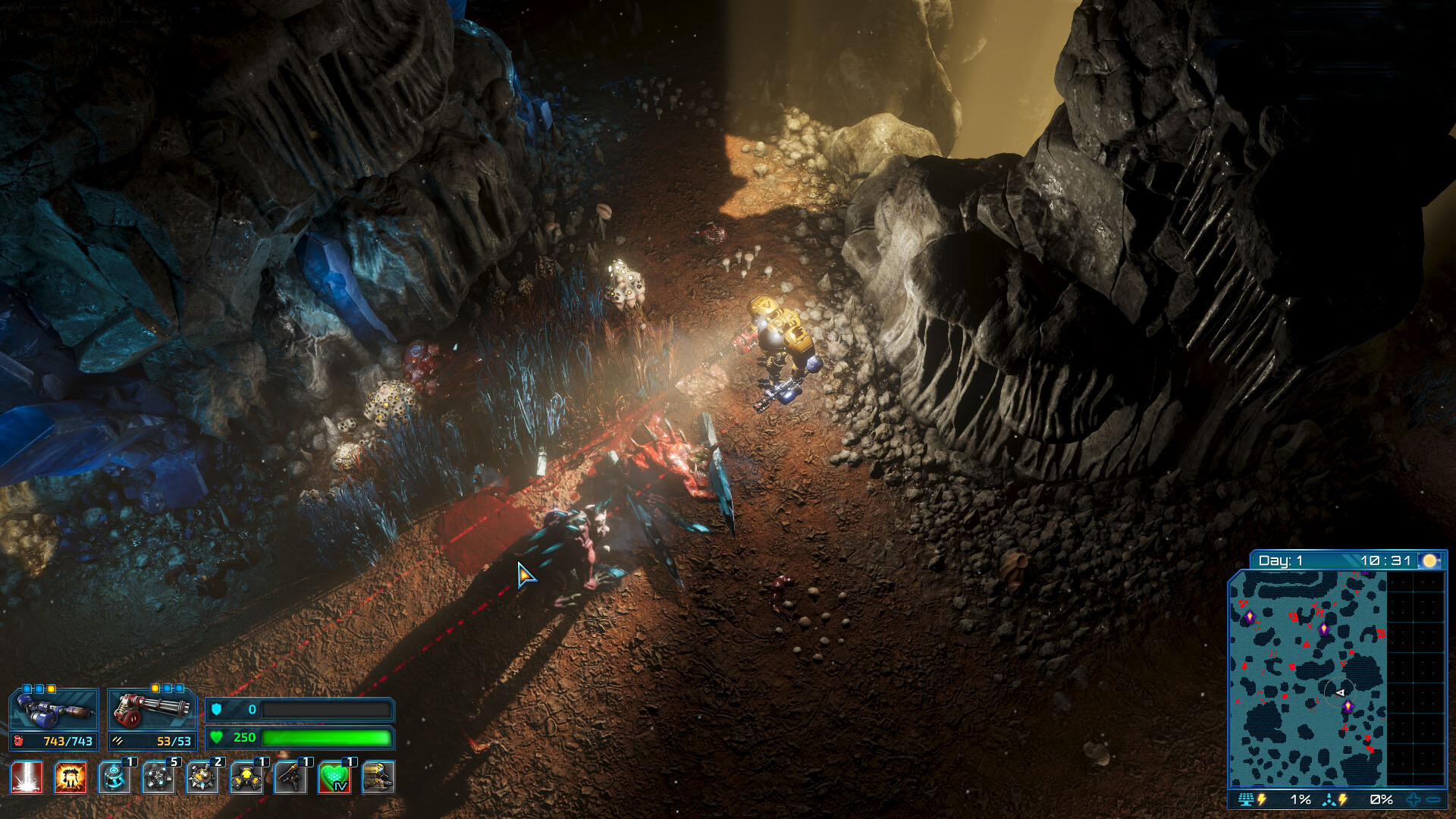 The Riftbreaker: Into The Dark is the second world expansion and this game is already big enough. So we just know that this expansion is going to bring the good stuff. The Riftbreaker: Into The Dark is a strategy action Role playing game and a darn good one at that. Now if you want to know more about the base game then read our G-blog on it. X35 Earthwalker himself played this game. So he knows what's up. Let's take a look.
Right off there bat we can say that The Riftbreaker is an excellent game. High level graphics and excellent attention to details. The planet looks cool and great to explore. There's a variety of areas and they got their own biosystem. Now we hear that The Riftbreaker: Into The Dark, as in this new expansion would bring in even a new biome. This is quite biog as that means players will get to explore new parts of the planet that we couldn't before. More of the planet is being opened up. So get your exploration on concerning the caverns of Galatea 37.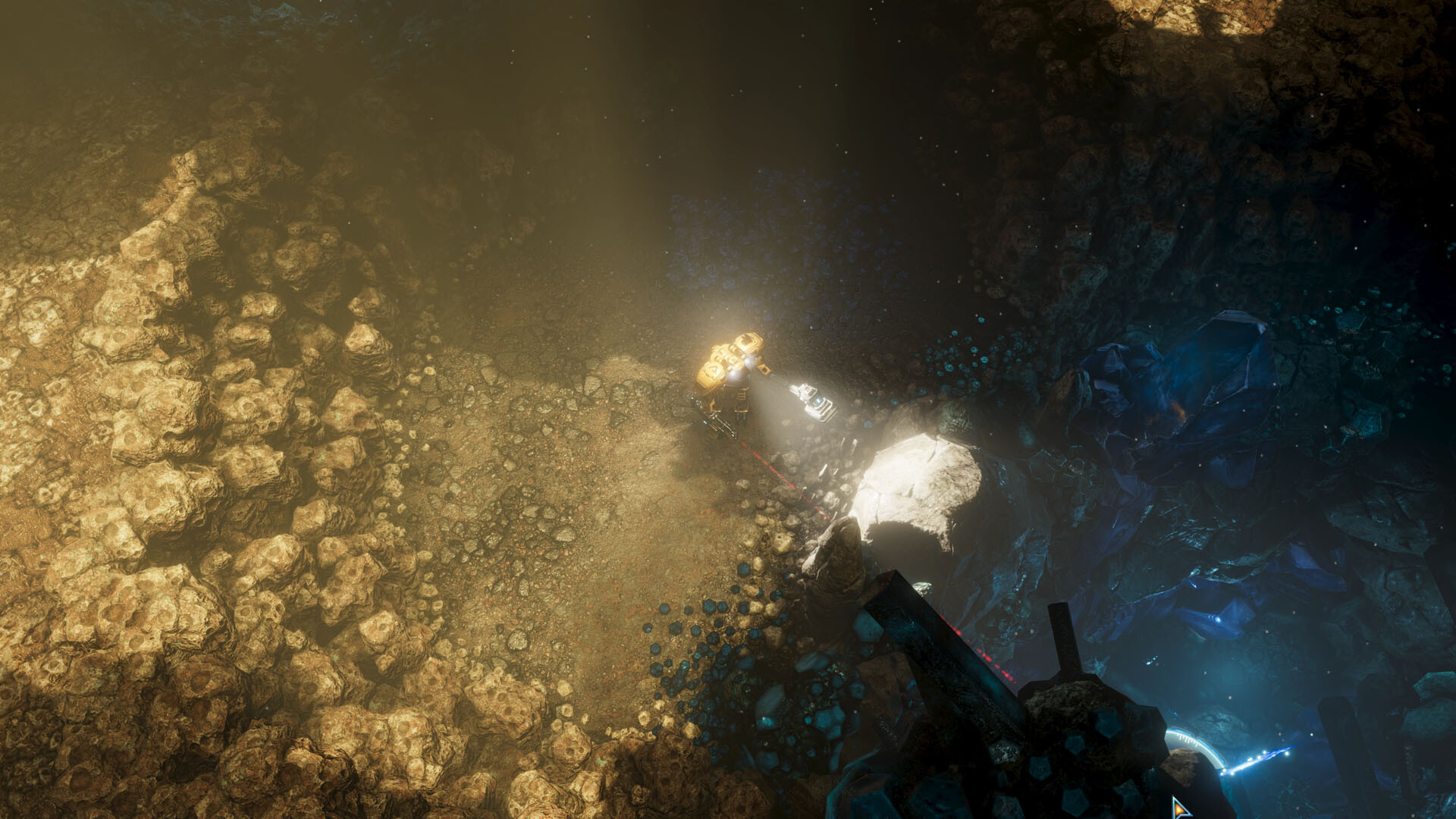 There's a whole new way of traversing in The Riftbreaker: Into The Dark. You can now drill and tunnel through the walls of the caverns themselves. There's new samples to research and even new technologies. The question is how much though? Apparently we also have to save this world from an "Enemy within". So we got something big down here. That makes sense though. A whole alien planet and there's an underground section. There has to be something massive down there. That's what makes things scary-ish.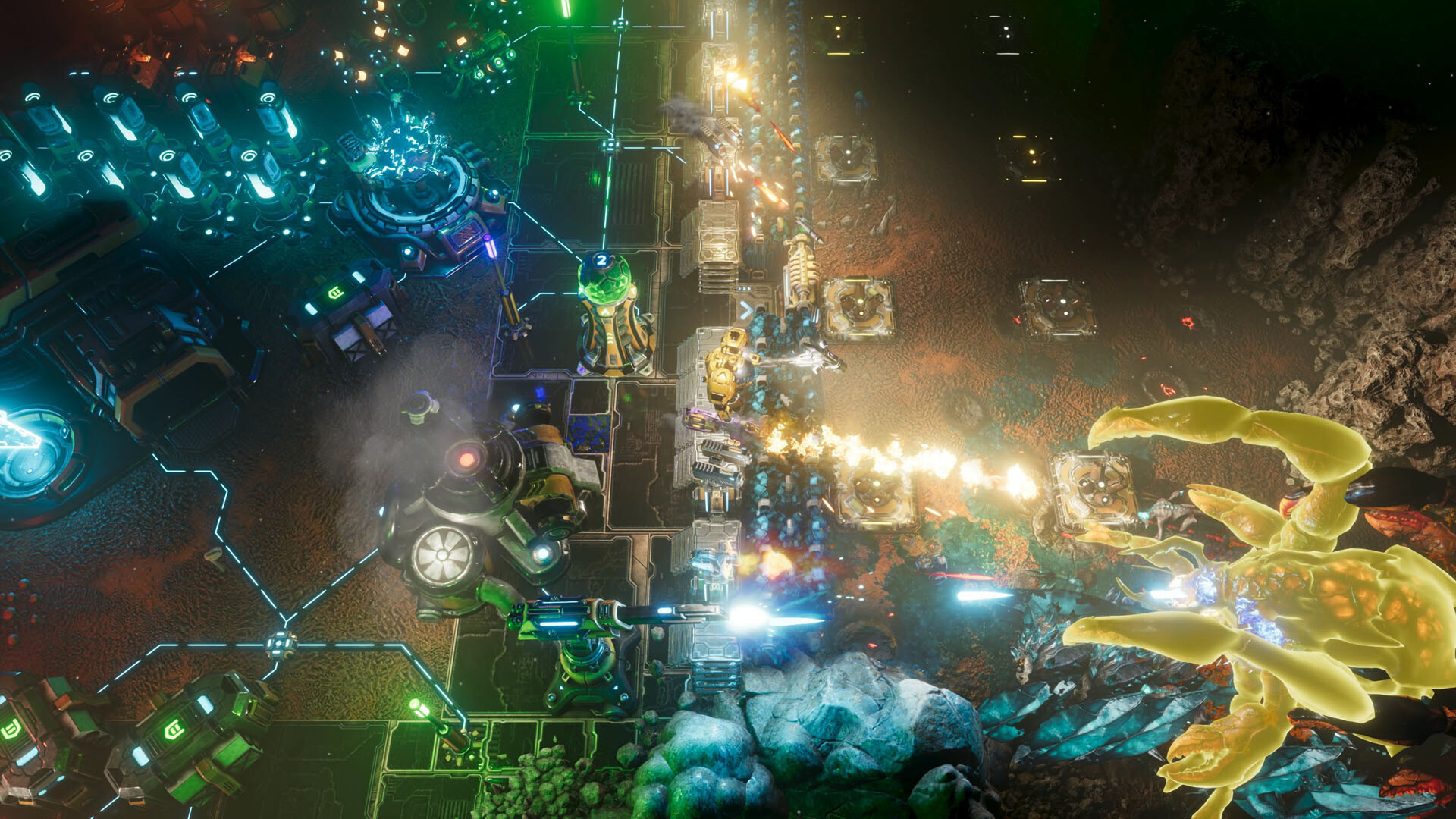 We checked out some The Riftbreaker: Into The Dark gameplay and it's what we expected. It's dark and a dangerous location. Being underground automatically adds a layer of dangers that the surface won't have. There's big underground creatures that will require the new weapons and tech to deal with them and even repel their attacks. Now use these new tech and build your base. After all you can't talk about The Riftbreaker: Into The Dark and ignore the base building. Buildings is the way and you HAVE to do it. So get to it.
Overall The Riftbreaker: Into The Dark looks like it's going to be fantastic. They must make sure that players have the option to travel between the surface and the underground. The massive beasts better be actually massive and scary. Use the darkness to make the fear optional for players. There's actually loads of ideas for tech and weapons in a game like this. So you developers better not hold back. We at X35 Earthwalker will have to see what truly lies within this expansion. Now The Riftbreaker: Into The Dark may have a whole underground biosystem but it's all to simple and small for… the 'Earth Walk!'
For more information check out the link below: