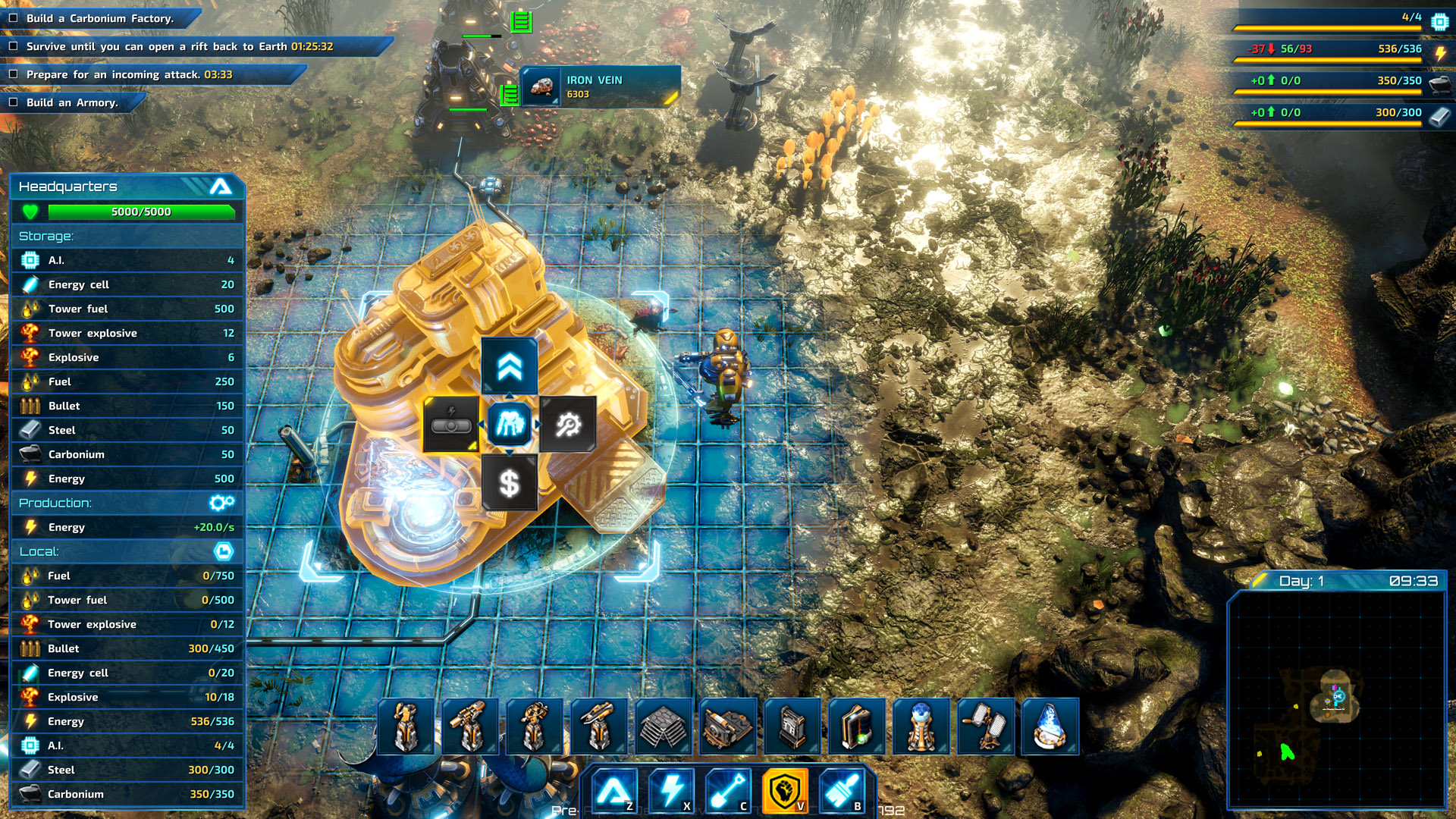 The Riftbreaker is a new base building survival game developed by 'EXOR Studios' and published by 'Surefire games'. The Riftbreaker is said to be coming out the 14th of October 2021 on the Xbox Series X, Xbox One, PS5, PS4 and PC. The Riftbreaker definitely got our attention. Let's take a look.
The Riftbreaker simply is about an elite scientist/commando inside a powerful and advanced mech suit (they call it mecha-suit). Like Samus Aran, the it's a woman in the powerful mech suit. She is captain Ashley S. Nowak. The Riftbreaker is all about that survival and base building. So go out there do your research in the field, collect samples and invent new things with survival as your top priority on an alien planet called galatea 37. How did you get there? A one way portal (one way).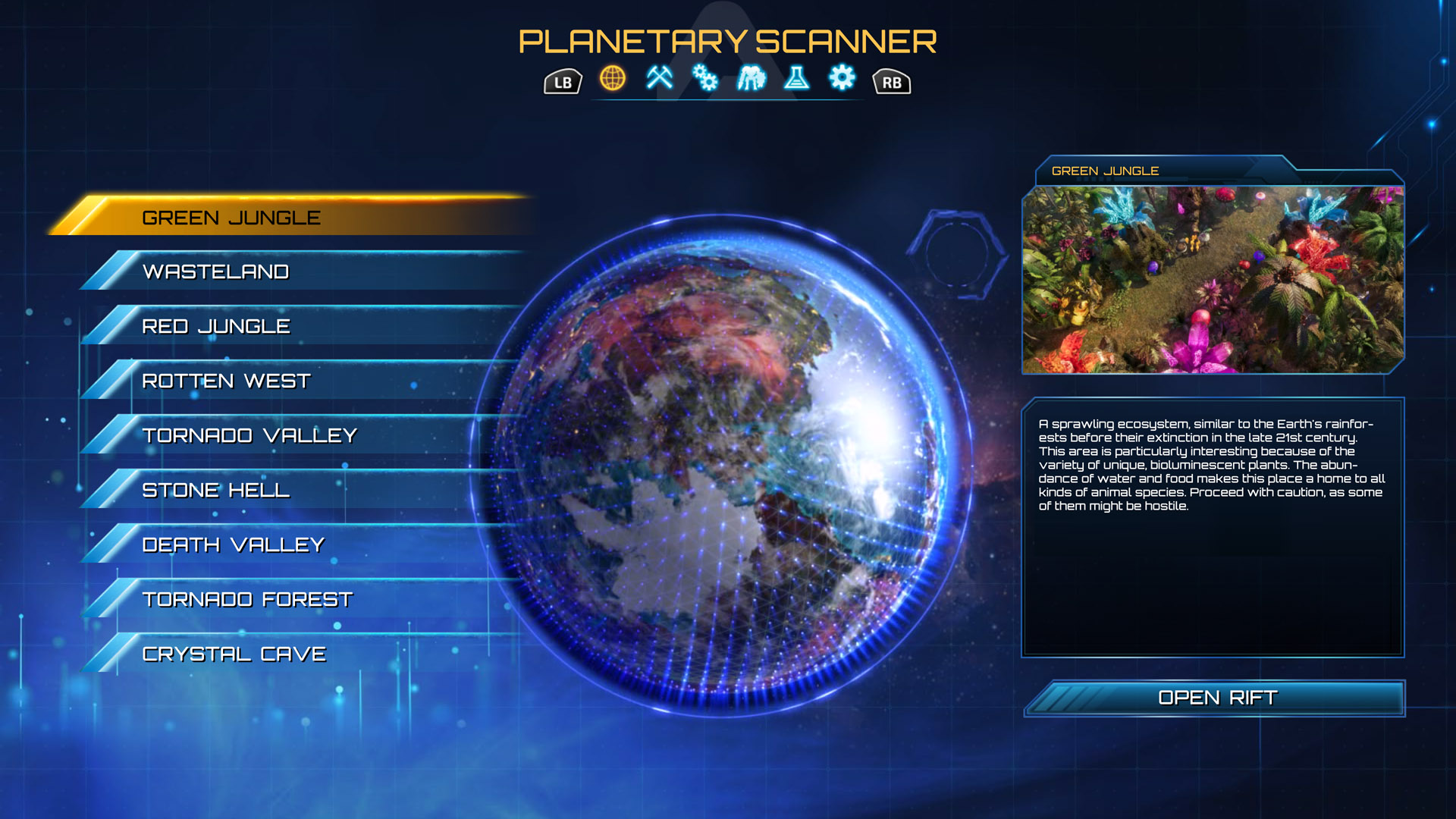 The mission in The Riftbreaker is to create and build a base that has the means to allow travel back to earth. Basically become a two way portal. This off course won't be easy as galatea 37 (the planet) is alien inhabited and some of these aliens are very hostile and dangerous. As in trying to kill you. Your actions on the planet will of course draw attention. The player must venture out and explore the planet in her mech suit, which she calls 'Mr Riggs'. Extract resources and even capture certain specimens. Aliens might show up. This mech suit isn't just samples and research. It's fully equipped for combat and can handle the toughest and most harsh environmental conditions.
This isn't just a base building survival game. There's also action and role playing game elements. The mech suit can be equipped with a flamethrower for deep frying aliens. There's a minigun which off course shreds and trashs all who stands in it's way. There's off course energy blades because why not? It's a futuristic high tech mech suit. It demands energy based weapons. There's even mortar shells that you can fire at a distance to bring that area of effect damage. There's even more technology and equipment that the mech suit can get to bring the combat to the enemy. Now off course, there are limits though.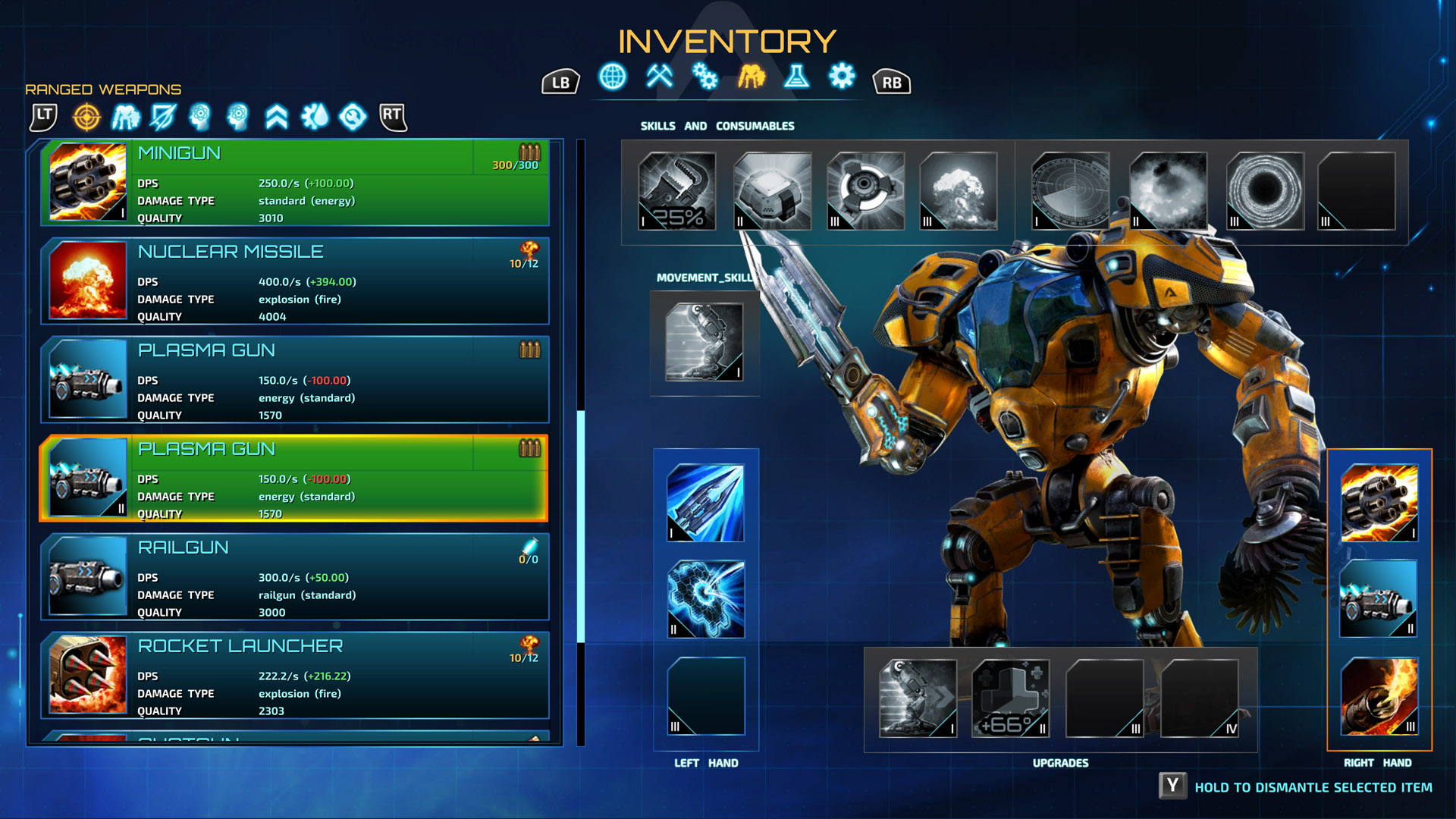 So lets sum up a bit here concerning The Riftbreaker. You are primarily focusing on base building but you must venture out to do research and gain the knowledge to build a base that allows two way portal transportation while defending yourself from hordes of enemies north outside in the field and back at the base itself. You need to build defence towers, erect walls and place gates to protect and defend and stay alive. Sounds simple. Sounds a bit too simple right now. We hope that changes fast.
We checked out some The Riftbreaker gameplay and it's what we expected for the most part. We like that the attacks on your base from the horde of enemies get bigger each and every day. Eventually you face thousands. So the sooner you complete your mission, the better. How you build matters. You can get tactical with the base building. You can build with the walls to make a maze to stall the horde and set them up. We like the variety of aliens you can encounter during your expeditions out there but we hope they have variety when it comes to base defence as well. The horde better not just be simple enemies. Variety means more strategic builds are required.
Overall The Riftbreaker looks like a very good game indeed. There's a lot we like about it. We like the whole concept here with the base building and defence while also being part of the action and getting out there. The game looks very good graphically. The visuals are very good too. So much colours and the environment definitely looks like an alien planet. There's so much to say but we will leave this here. The developers 'EXOR Studios' have done a very good job so far. We at X35 Earthwalker look forward to this game. Now The Riftbreaker may have scientific technology and an advanced mech but those things are too primitive for… the 'Earth Walk!'
For more information check out the link below: