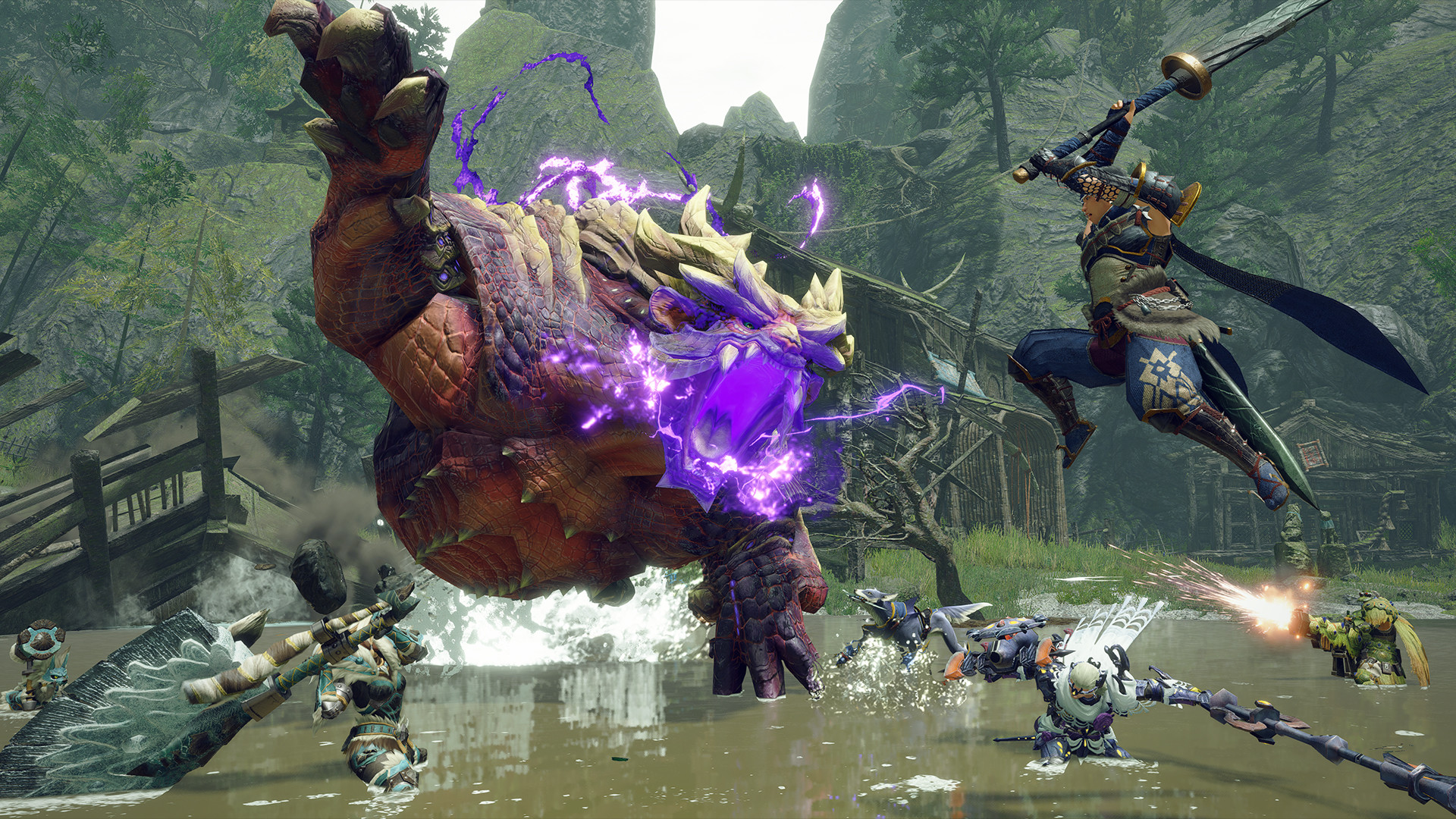 Monster Hunter Rise is an action role playing game developed and published by 'Capcom'. Monster Hunter Rise is said to be coming out the 20th of January 2023 on the Xbox Series X/S, Xbox One, PS5 and PS4. It's already out on the Nintendo Switch and pc. Monster Hunter Rise is coming to the others consoles. Big monsters, big hunting. X35 Earthwalker knows what real hunting is. Let's take a look.
Monster Hunter Rise is the latest main Monster Hunter game. Fans of the Monster Hunter games should know what to expect here. Simply put, players are hunters and you go out to get those monsters. big monsters which sometimes include dragons. You have massive and powerful weapons and ideally work in a team to take them down. X35 has checked out previous Monster Hunter games before and liked the variety that's available. From desert based enemies to ones chilling in a forest. We expect similar and more.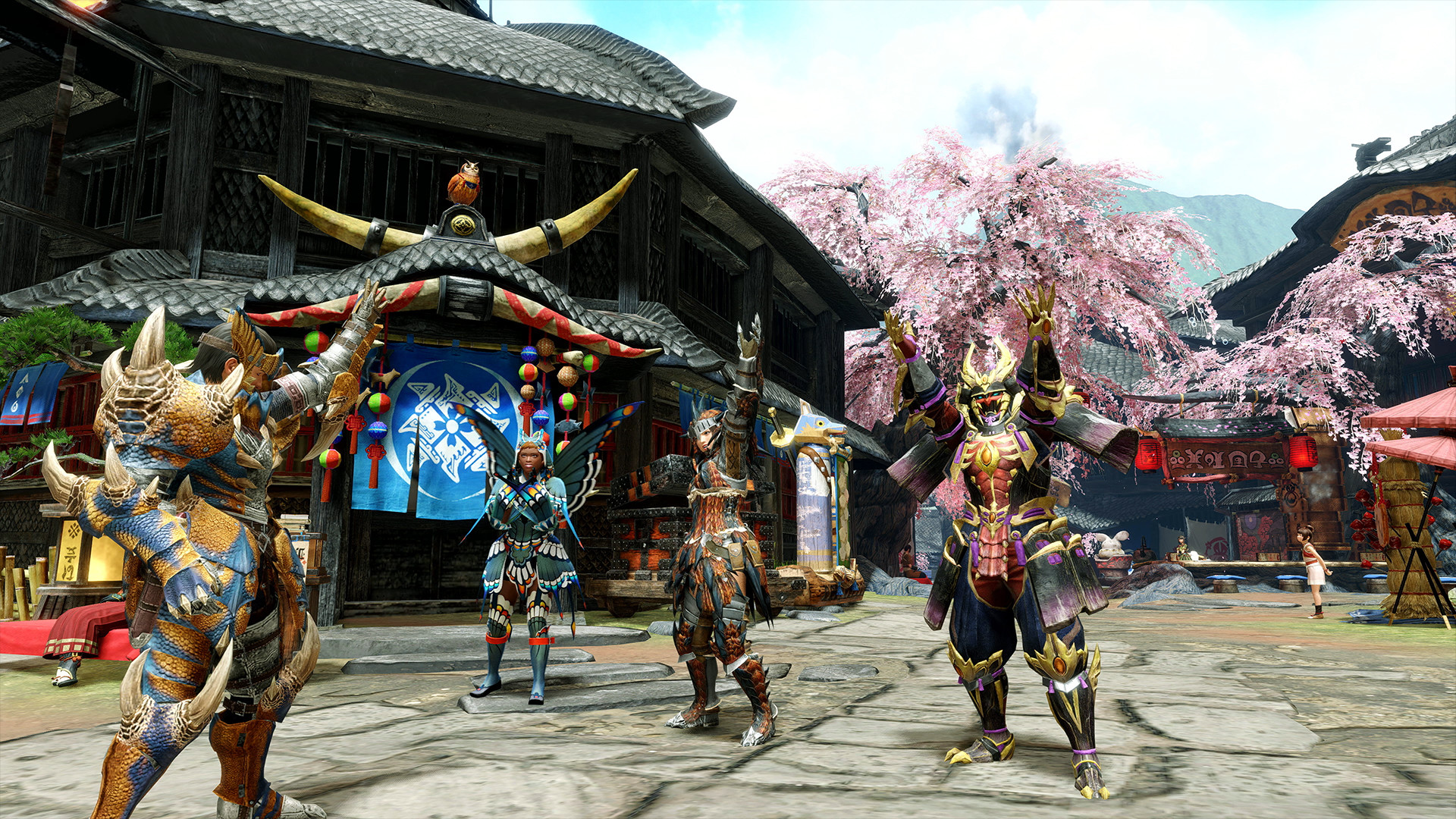 Monster Hunter Rise coming to Xbox and PlayStation means that new players are on the way. So hopefully all the Nintendo Switch and pc players will be advisers, show some support and gaming-ship. Makes you wonder how the new players will change the balance going around. After all the new players will be lower level and less experienced. So will there be functions and mechanics to help out the new players or is it, you are on your own and will always be behind everyone, which isn't fun. Let's see.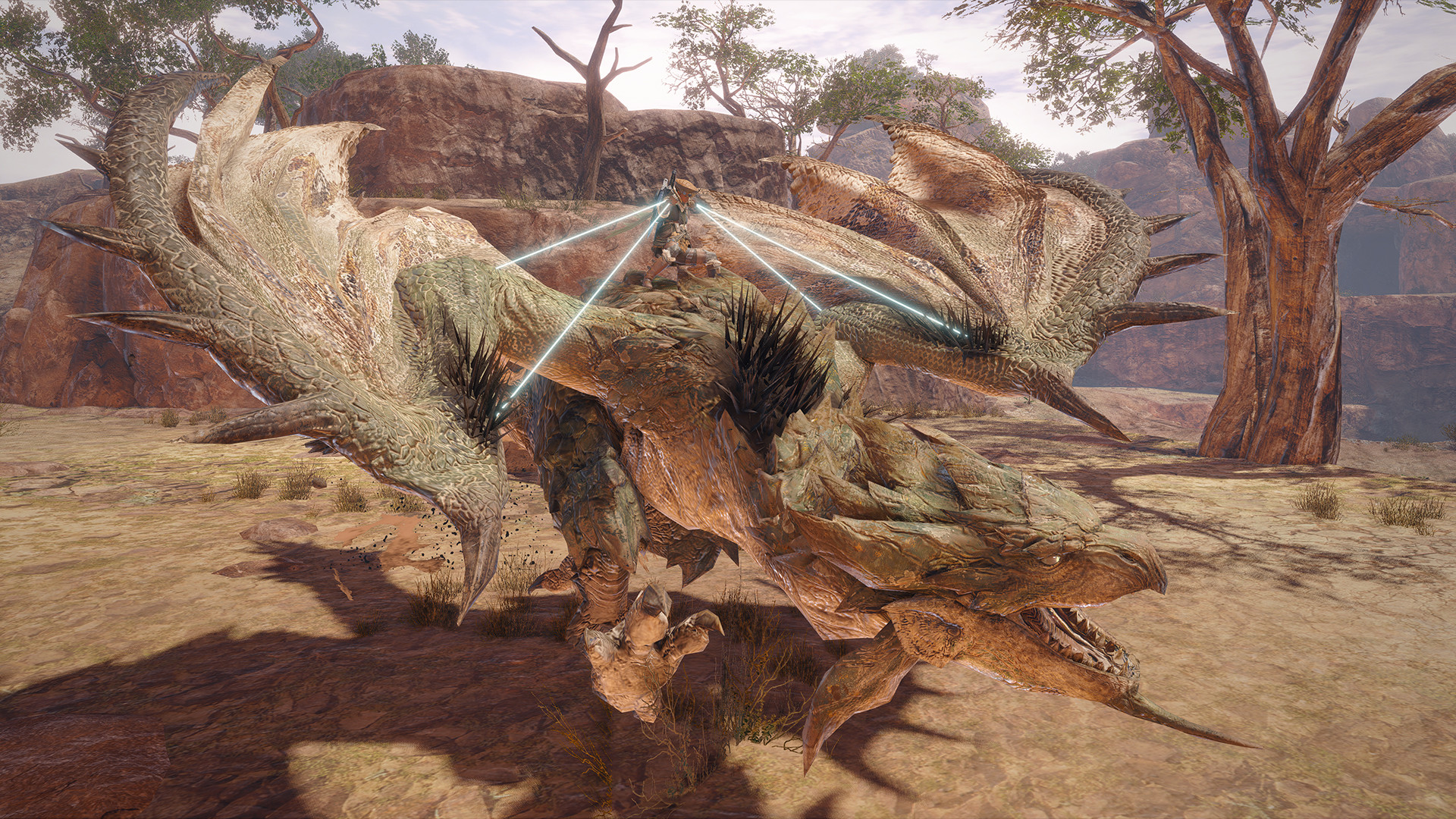 Monster Hunter Rise isn't exactly the same thing in everyday. The Monster Hunting action takes place in Kamura village. If you like mountains then… be happy… or whatever. Hunts can even take place at the Ancient Shrine ruins. Now off course when you go to hunt a powerful and dangerous monster, the wise thing to do is get some help. So either go at it solo, something X35 Earthwalker can do with the greatest of ease, or be like a regular mortal and play co-op with up to three other players… both local and online. Wish more games had local co-op. It's needed and makes a big difference.
Overall Monster Hunter Rise seems like a alright game so far. Monster Hunter still hasn't made us want to try it yet. Monster still has a ways to go. The fans of course should be happy. It's time to see what's up. The developers 'Capcom' have done an alright job soo far. We expected the graphics to be better though. We at X35 Earthwalker will have to hear about the impact. Now Monster Hunter Rise may be available on more platforms but it's still to little for… the 'Earth Walk!'
For more information check out the link below: