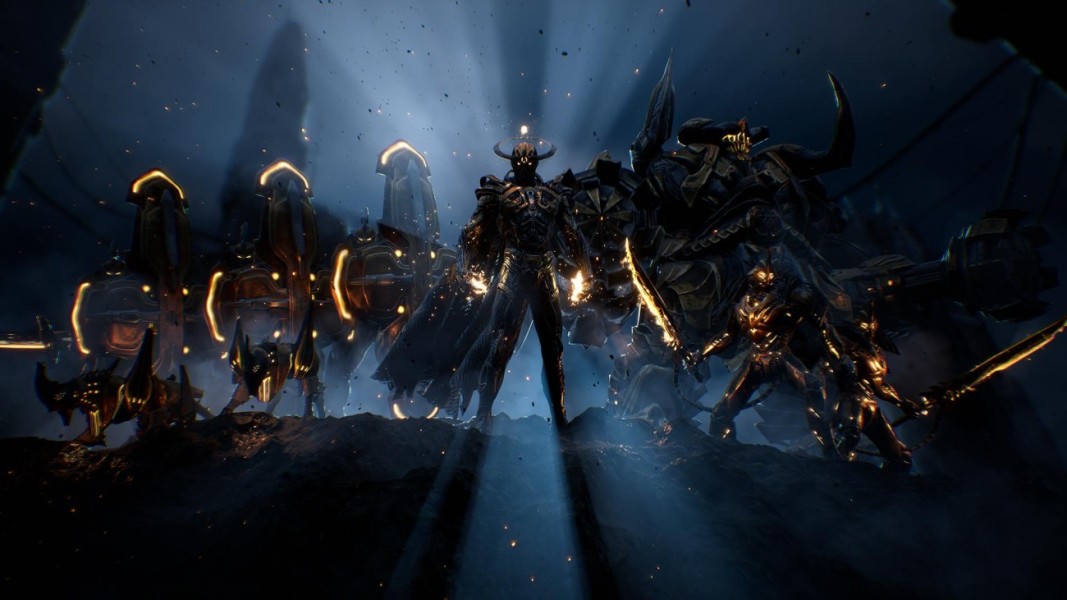 Golem Gates is a new real-time strategy (RTS), multiplayer online battle arena, card battle game developed by 'Laser Guided Games'. Golem Gates is coming out in April 2019 on the Xbox One, Nintendo Switch and PS4 but already out on PC. Quite a bit of good stuff is being said about this game. Let's take a look.
In Golem Gates, the universe is very different. The game takes place in a land that has been damaged and ravaged by wars… ancient wars. There are Golem Gates which spawn and release ancient warrior machines. Players control a character known as the 'Harbinger'. You are an outcast who has the ability to command manipulate nanites from a remaining power called 'The Ash'. You will have to face these ancient warriors, these golems and off course learn and solve the mystery surrounding the long lost creators of the Golem Gates.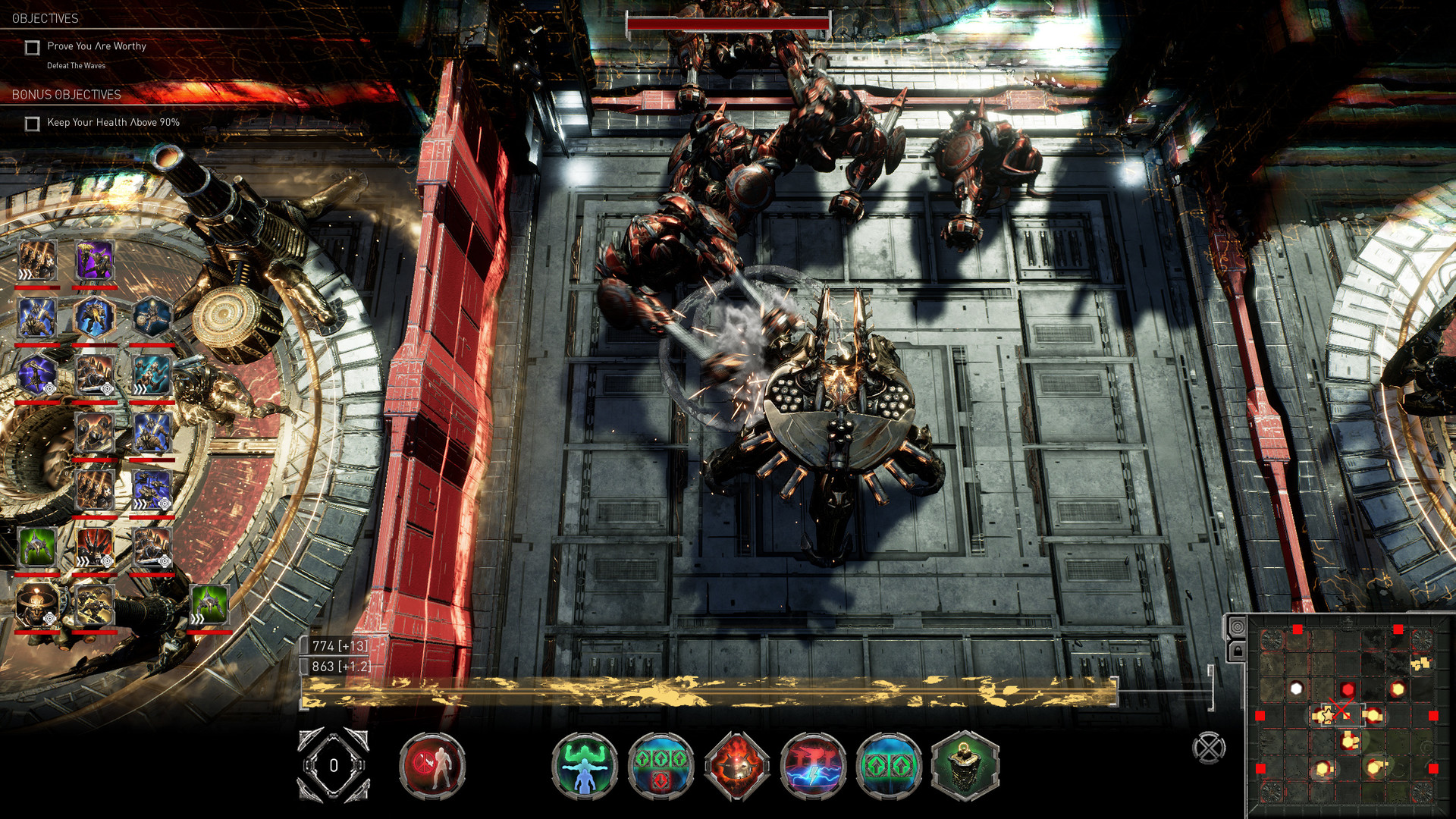 How the game works is not so simple. Players must collect spell cards (this isn't Yu-Gi-Oh) called Glyphs. Players must then use to build a deck. This deck is what you will be using in combat. Battles have be described as "fast-paced and highly tactical". Decks, cards all means that Golem Gates has resource management. The glyphs are a big part of Golem Gates but not all there is. There is more. By the way we don't look ahead on the PC version of the game as that just ruins out for us.
Players will have to build their army, bulk up their forces and definitely get tactical. Expect some objective styled missions like capturing and holding locations. Head on battles and collision will be everywhere and players need to focus on the battle at all times. These ancient warriors aren't a joke. Now back to the glyphs. Use the glyphs to call in the buildings which provide that field and presence advantage, traps for turning attacks in your favour, units for off course fighting and even tech for that extra boost and advantage. There is even buffs to make your units plus others more powerful.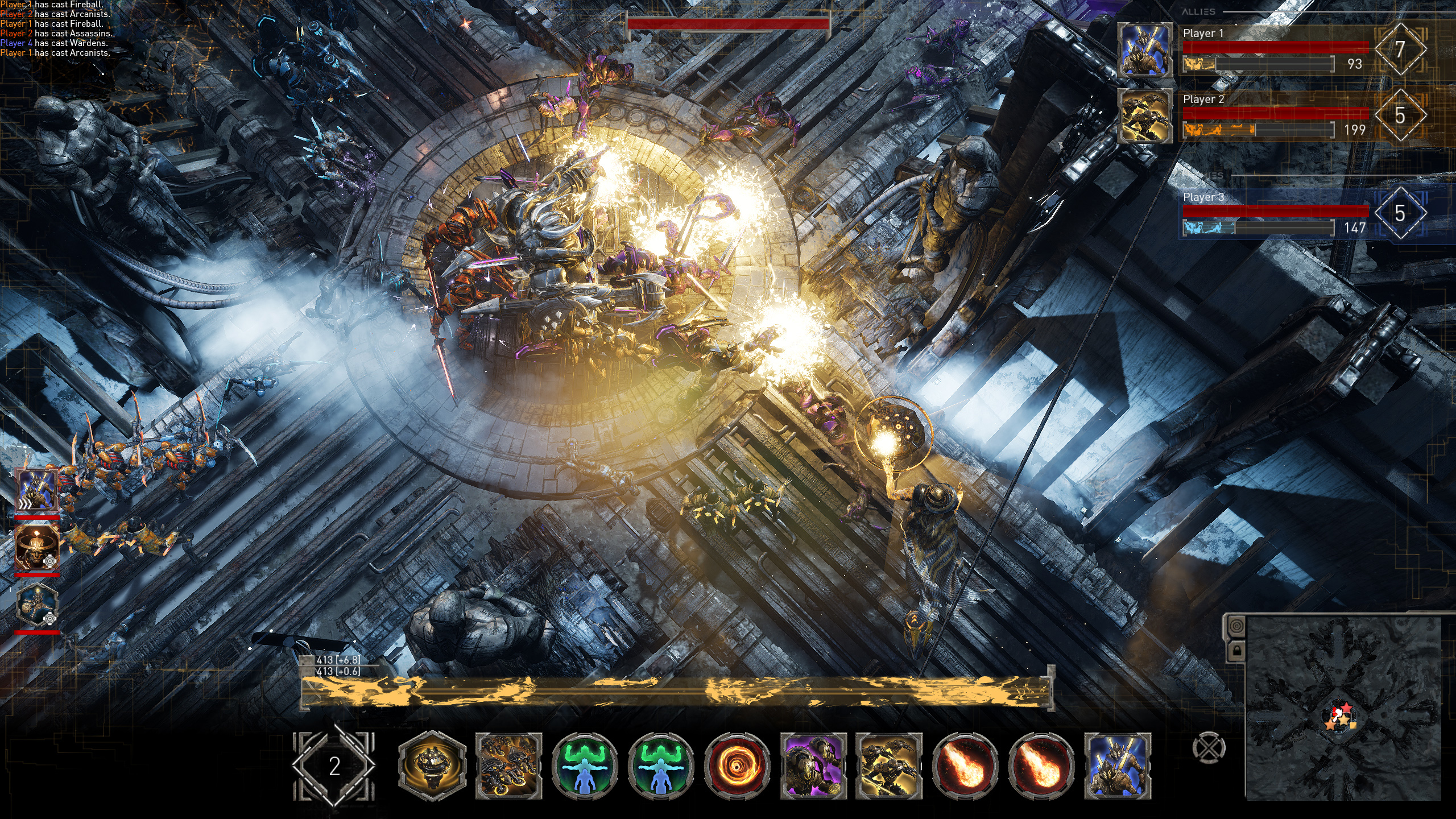 Another feature in Golem Gates is that players can make moves and play glyphs at almost anytime and anywhere pretty much. If you are there, then you can do it. You can use the glyphs to do almost anything. You can drop in emergency defences, turn weak scouts into a dangerous army, add a bunch of units to your army and even hide a whole outpost. Don't get too excited though, as your enemies can use glyphs too. You can literally spawn and build in a powerful army but with one glyph your enemies can make that whole army get destroyed.
We checked out some gameplay and the main thing is how good Golem Gates look. The graphics are very good and the details of these characters, units and even the effects of the lightning and attacks are detailed. Many have commented on how good Golem Gates looks rightly so. We are liking the different size and designs of the units, especially the big one. We liked how the battles come off as really big ones. Units clashing, large units getting a lot of attention and how the battles can easily change in favour and direction through the glyphs. In some ways Golem Gates does remind us off Supreme Commander 2.
Overall Golem Gates looks like a good game so far. The story has some mystery but we wonder how they handle the unravelling of it. The units are looking good but from what we have seen, the enemies don't look that interesting. The glyphs idea and that you can use them pretty much anytime is very good. The developers 'Laser Guided Games' have done a very good job with this game. We at X35 Earthwalker will keep an eye out for Golem Gates and seeing what it gets done amongst gamers. Now Golem Gates may have ancient warriors but even that army doesn't stand a chance against… the 'Earth Walk!'
For more information check out the link below: