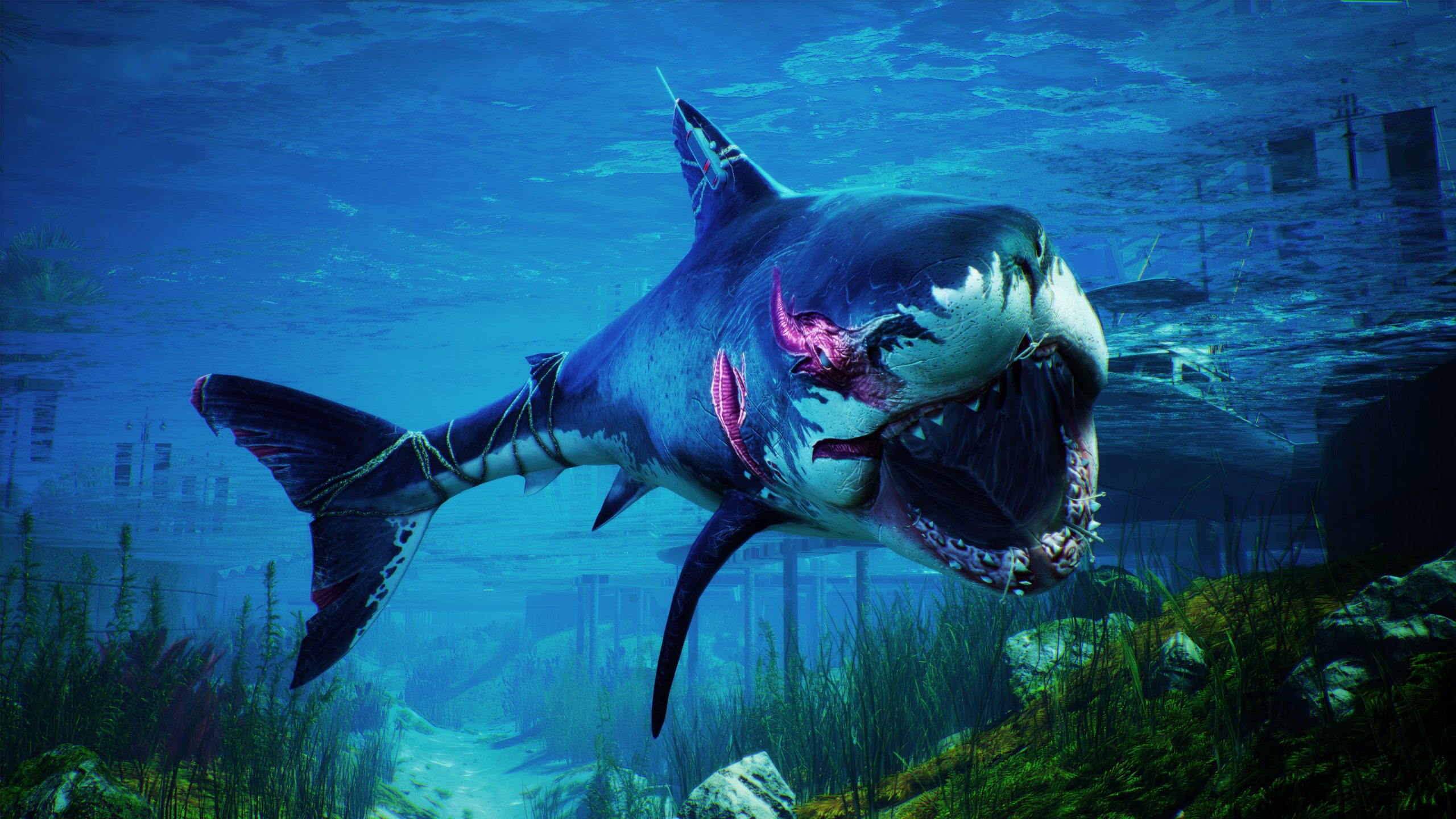 Maneater is a new action role playing game developed and published by 'Tripwire Interactive'. Maneater is said to be coming out the 22nd of May 2020 on the Xbox One, Nintendo Switch, PlayStation 4 and pc. Sharks are dangerous but this is taking things too far. Humans beware. Let's take a look.
There is a story in Maneater. The story campaign has been described as 'full narrative'. It's narrated by Chris Parnell, the guy who did Saturday night live, 30 rock and even that annoying Rick and Morty. The story is set against the backdrop of a reality TV show. We don't have the details… or maybe we do but don't want to share… either way you'll have to wait fro learn for yourself.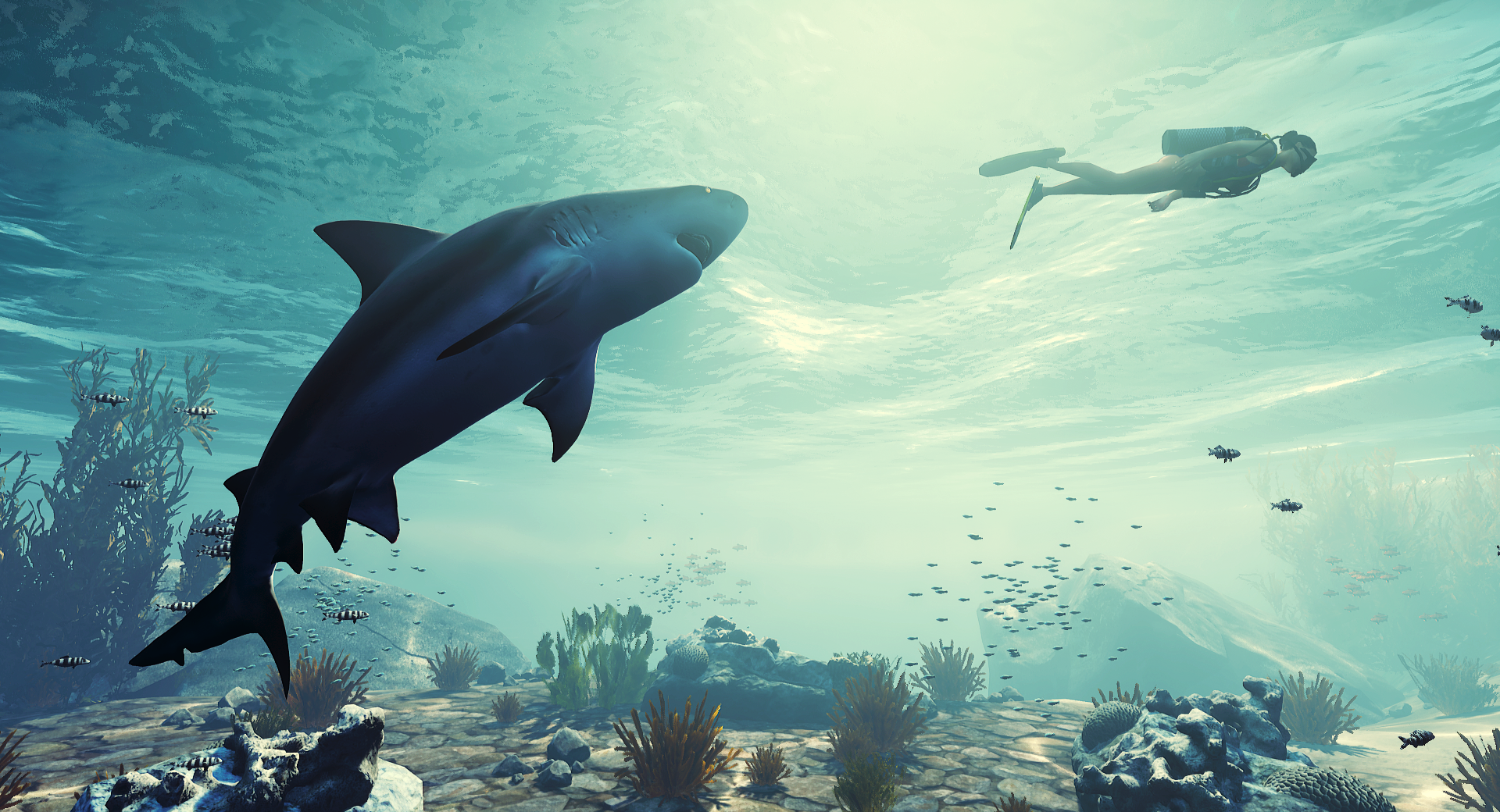 Maneater has a very simple concept. A shark can eat a human so they made a whole game around that with some twists. That's the whole game of Maneater. Players are a shark and you go around primarily eating humans but you can fight other creatures too like alligators. So basically eat what comes in your way or what you come to. Eat or be eaten basically is the rule here.
That's the objective… to eat. You grow and get stronger the more you eat and there's a lot on the menu as Maneater is also open world. You can go through the whole ocean, finding all kinds of creatures and stuff to eat. Not only that, you can evolve to. Yep Maneater is on it's Evolve today. There's multiple evolving paths you can take with your shark. There's a armoured shark where it has like hardened bone structure on it's body and face for additional protection and toughness. There's another where you look like a 3/4 shark and 1/4 glow squid deep sea thing. It's actually cool looking. They come with new abilities and more chaos.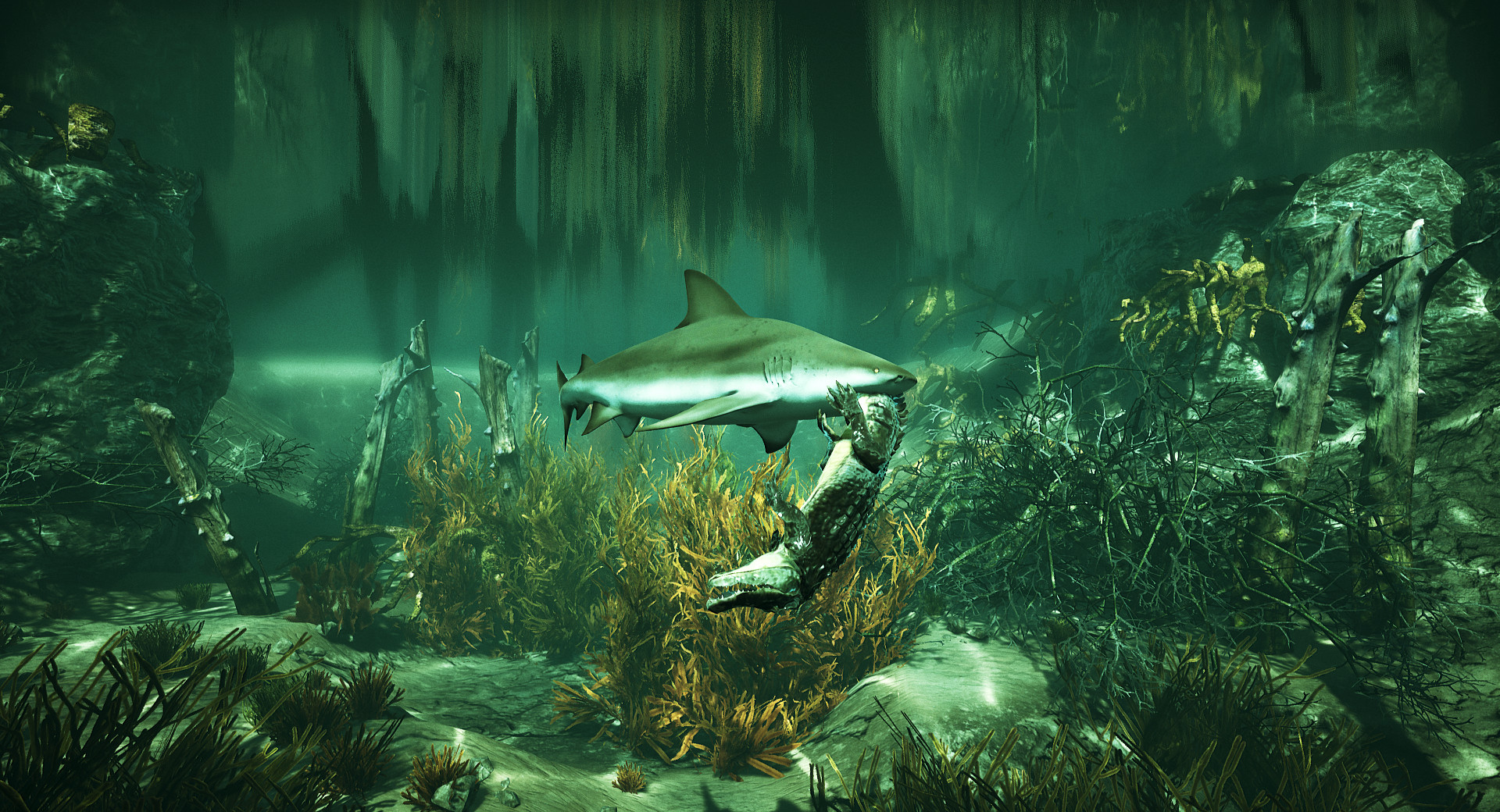 Don't get ahead of yourself though. Like with Feeding Frenzy, you don't start off as the big bad shark that everyone fears. Nope! You start as a small little shark. You then have to eat and survive to grow up, get bigger and stronger, being able to face stronger, bigger and more dangerous foes. Both animal and human. Eventually you will be big and strong enough to take on the humans. You can face the local drunks who are unorganised while the coast guard are a real problem. Like seriously they have guns and proper equipment.
We checked out some Maneater gameplay and it's not exactly what we thought. There's way more agility and unrealistic shark movement and abilities going on and we like that. You have to find loot to evolve your shark. There's a number of different areas like beaches, the ocean, gulf coast and even industrial docks. We like that eventually you get cool abilities like smashing through boats completely, leaping out of the water to snatch humans off boats. It's different from other games and definitely stands out.
Overall Maneater looks like a real cool game. We definitely like the simple concept of it. Jaws, but this shark is smarter, more blood hungry, more powerful and far more dangerous because of it. Sharks eating humans can work. The developers 'Tripwire Interactive' have a done a great job with this game. We at X35 Earthwalker will have to keep an eye on our sonar for any Maneater activity. Now Maneater may have a evolving hungry shark but that shark is a little goldfish when compared to… the 'Earth Walk!'
For more information check out the link below: