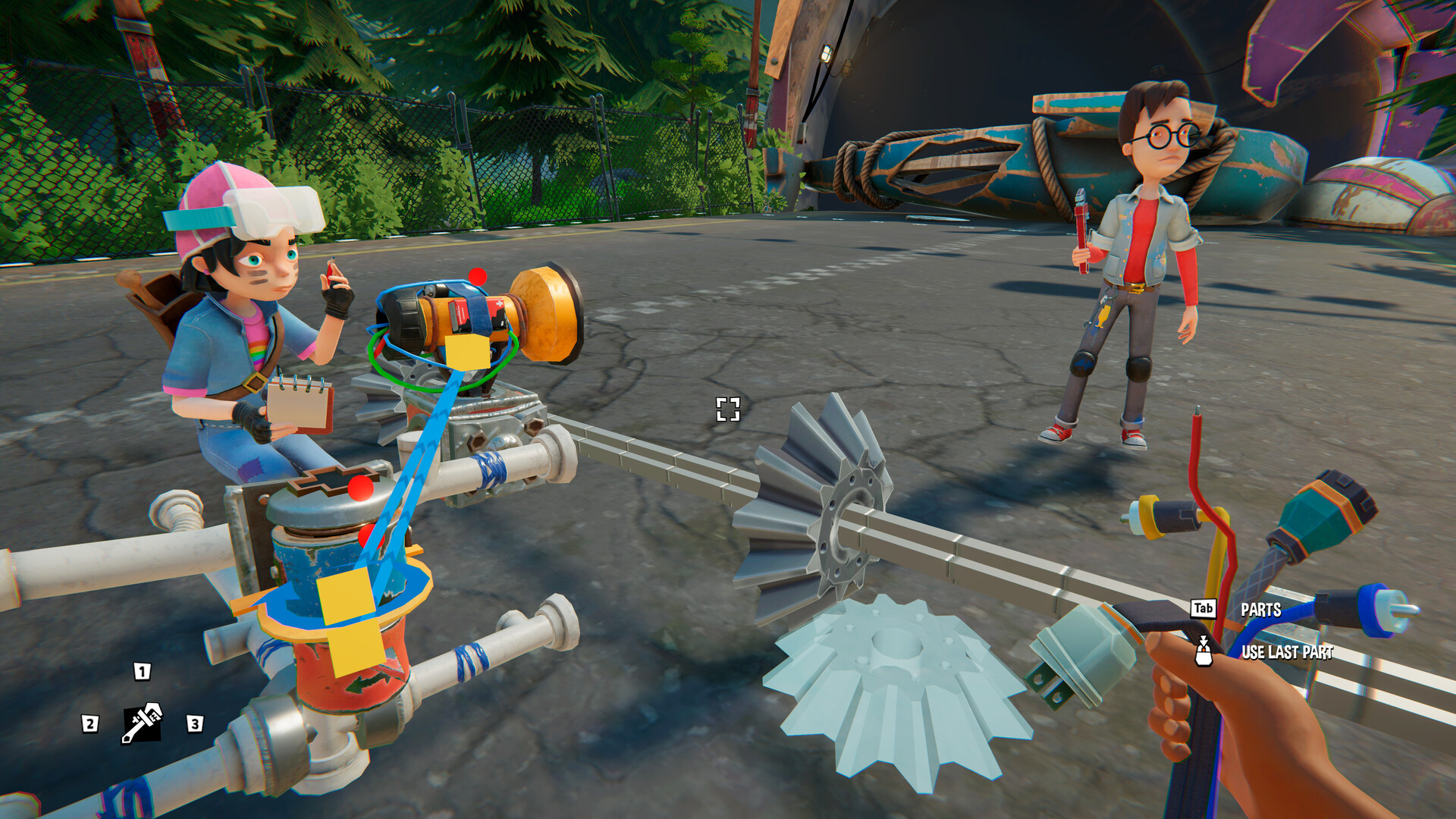 Hello Engineer: Scrap Machines Constructor is a multiplayer construction game developed and published by 'tinyBuild'. Hello Engineer is said to be coming out the 17th of August 2023 on the Xbox Series X, Xbox One, Nintendo Switch, PS5, PS4 and pc. It's already on Stadia. Hello Engineer is out here trying to build something big. X35 Earthwalker is greatest inventor ever. Let's take a look.
Hello Engineer: Scrap Machines Constructor is all about players doing lots of construction and building of vehicles and other machinery. All this to overcome obstacles and challenges in an amusement park. Your neighbor, who is described as "creepy" is the antagonist. He also has evil bots. So even the neighbour wants to be Doctor Eggman. That's the story basically.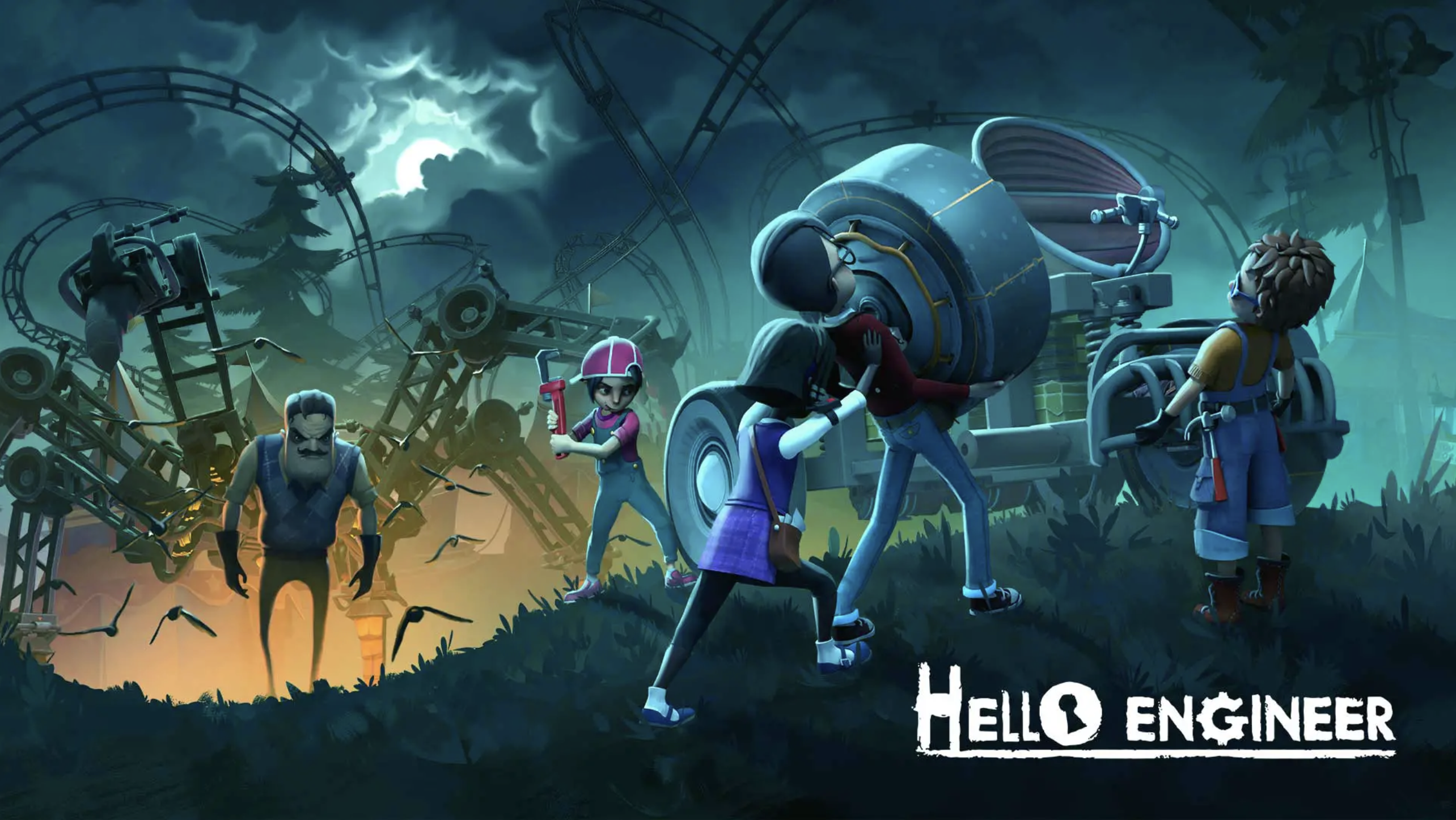 So this is what Hello Engineer: Scrap Machines Constructor brings to the table. You still have the neighbour, he's still being creepy and there's aspects of puzzles. You got to understand what's going on, come up with a solution and it has to be done through your construction. We do like the change of genre and direction as it's good to try new things and add more flavours to the meal.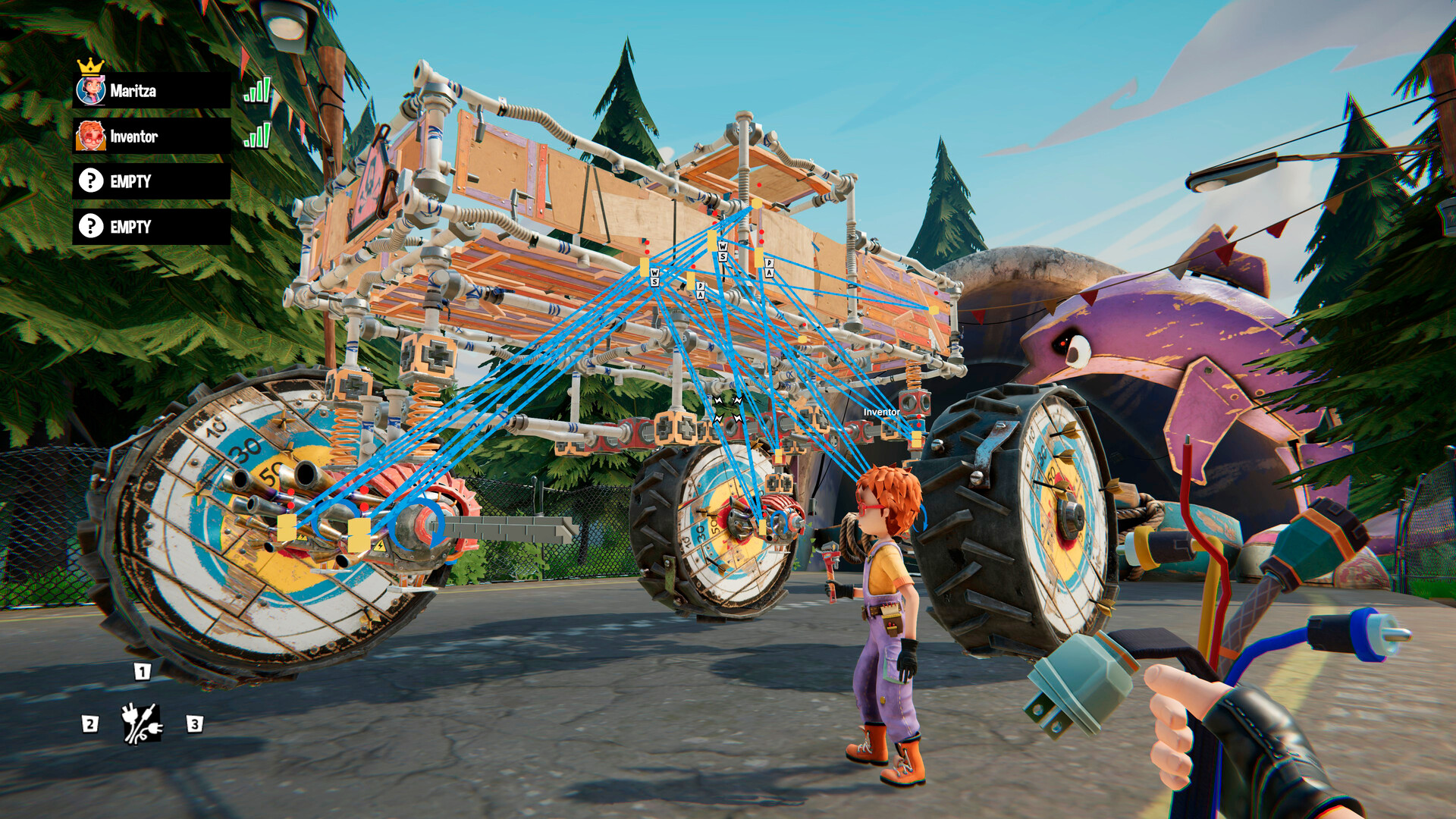 We checked out some Hello Engineer: Scrap Machines Constructor gameplay and it's what we expected. Hello Neighbor style for sure and graphics. There's gaps and jumps to make. There's ramps and even what looks like a full race course section. You can build a lot of things. The size, the Fram, the shape, the tire types and size of course. You can even construct things that fly. Yeah, as in you got flames coming out to propel something into the air sort of like a rocket.
Overall Hello Engineer: Scrap Machines Constructor looks like a good game. If you like the Hello neighbor universe or maybe the neighbor himself then you shouldn't have much of a problem. If you are creative and like Minecraft then you should be good too. The graphics are good for the style. Seems to be a good amount of creativity. The developers 'tinyBuild' have done a good job by the looks of it. We at X35 Earthwalker are not interested in this game but will have to hear what happens. Now Hello Engineer: Scrap Machines Constructor may have rocket vehicles but those can't reach the heights of… the 'Earth Walk!'
For more information check out the link below: