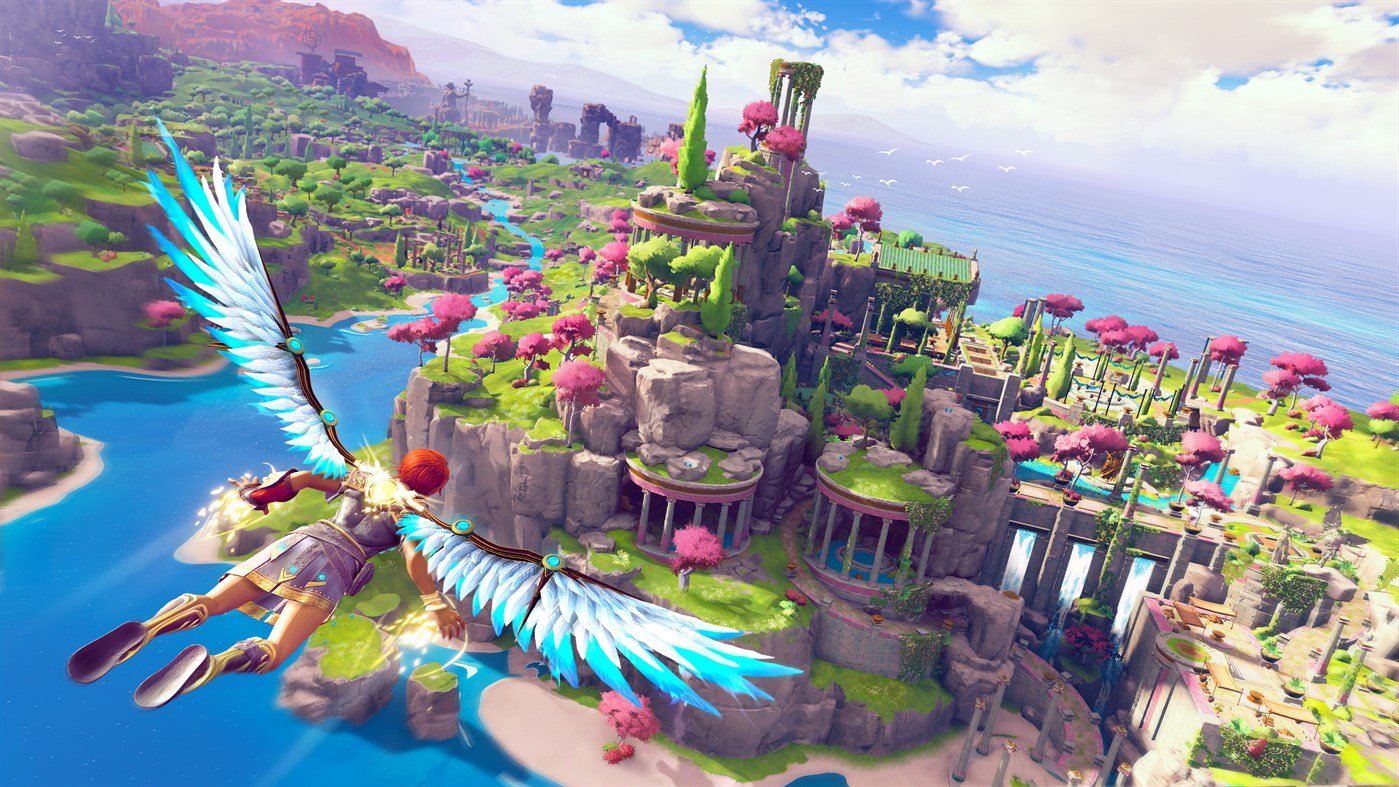 Immortals: Fenyx Rising is a new open world action adventure game developed by 'Ubisoft Québec' and published by 'Ubisoft'. Immortals: Fenyx Rising is said to be coming out the 3rd of December 2020 on the Xbox Series X, Xbox One, Nintendo Switch, Stadia, PS5, PS4 and PC. Immortals: Fenyx Rising is looking like a big mythological adventure. Let's take a look.
The story in Immortals: Fenyx Rising is quite simple. The greek gods are in trouble (again). This time their powers are getting nerfed and sealed away (being sealed away was stated in the trailer). Not only that, 'Typhon' who is the deadliest titan in greek mythology is rolling up to the gods. It's about to be a full fledge war against weakened gods. The gods will lose. Their last hope is now a "new winged demigod" called 'Fenyx'. She's going to save the greek gods and prevent the 'dark curse'. It's going to be an epic battle for sure.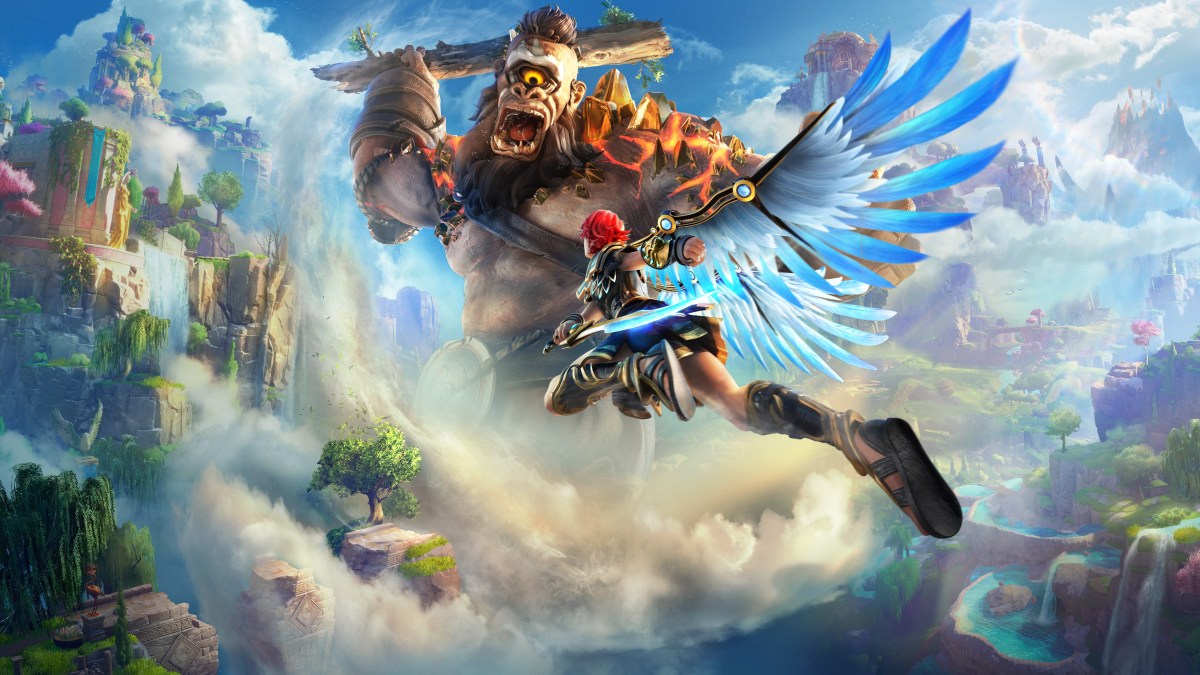 Immortals: Fenyx Rising right from the start gives of a friendly look and feeling. This also makes sense as it's coming to Nintendo Switch too. Some people have compared the graphic style to Fortnite which is a compliment as loads of people played that game and it was incredibly successful. This would suggest that Immortals: Fenyx Rising will have a family friendly design and pretty much all gamers are welcome. This is a good move though, as the bigger the target audience, the more potential gamers. The graphic style overall looks very good.
Speaking of graphics, just check out the Immortals: Fenyx Rising world. It's large, after all it is open world. The world is huge, colourful and got a lot going on. There are large creatures just minding their own business. Structures and completely different environments. There's civilised areas, wilderness, plains, tall mountains, rocky canyon like area and forests. There's also what looks like a volcanic area too. So there's clearly a lot of variety here and places to explore and fight in. This would also suggest that there's a variety of enemies to face, based on their environment. There is a confirmed 7 different regions.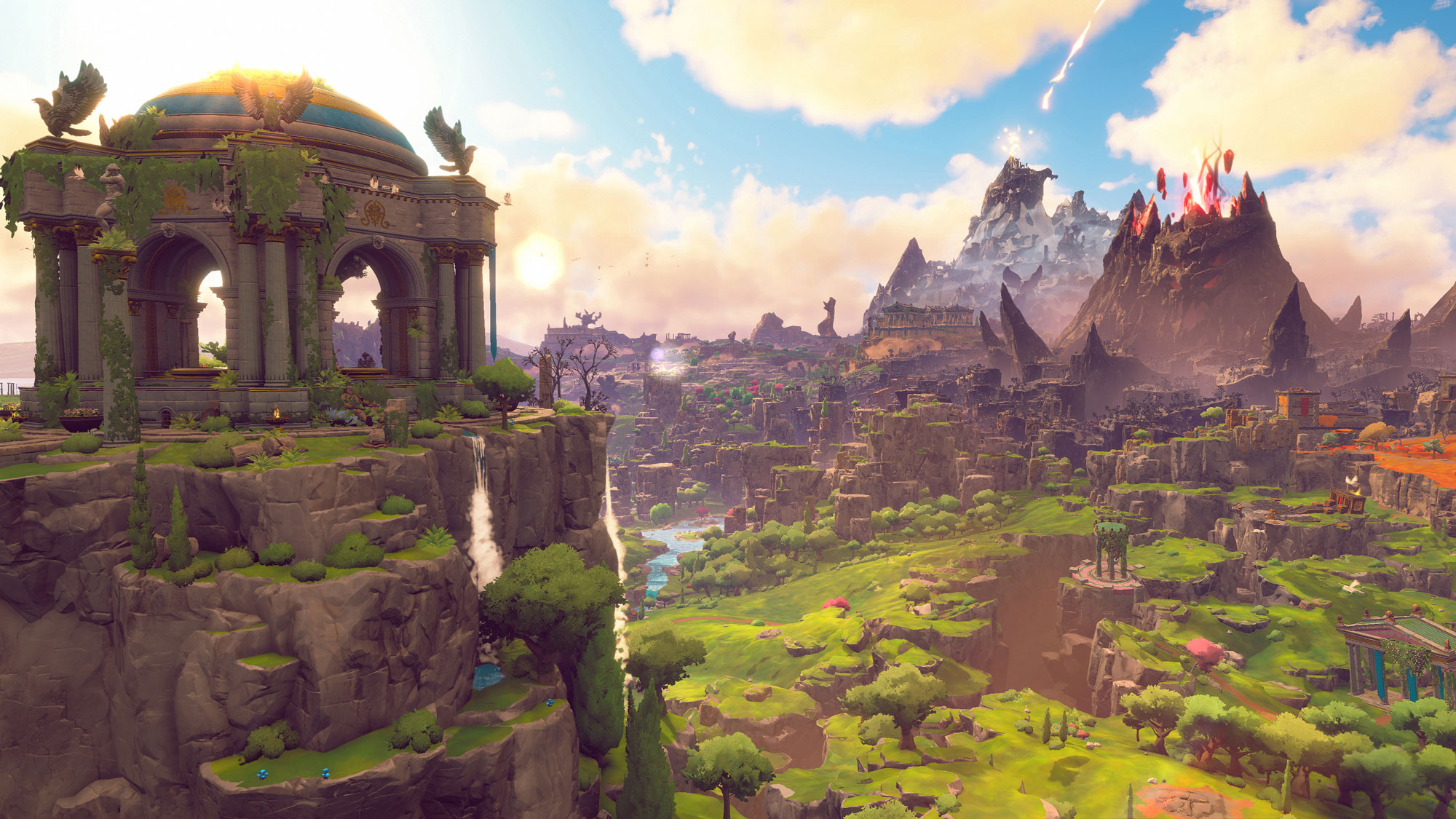 There is character customisation in Immortals: Fenyx Rising. You don't need to play as Fenyx. You can change up your character with good levels of customisation. You can change skin colour, markings on the face, hair colour, male female are what's clear so far. You can find a bunch of amour and equipment which unlike some games you actually see your character wearing the armour and wielding the equipment. That's cool.
We checked out some Immortals: Fenyx Rising gameplay and it's not exactly what we expected. You can fly, which is like one of the best mobilities ever. You can get and form some serious god type weapons too. Get giant mallets, fire arrows and use god powers. Fight in the air, melee on the ground, dodge and react to giant monsters and fast foes. There's wide open spaces and numerous abilities to use to your advantage to create combos, and even launch foes. The combat is looking quite free style and good substance. Now one thing that should be clear is that our character is incredibly powerful. You can defeat and sash enemies with almost no problem. The enemies do come off as too simple so far. This game isn't anything crazy though as you know what to expect overall. For example if you look at that game 'breath of the wild' it's similar in the sense that there's a big world, travel around, face monsters, some too strong, reach areas, enter places, solve puzzles upgrade your character and get new stuff. Immortals: Fenyx Rising does this well from what we have seen.
Overall Immortals: Fenyx Rising is looking like a good game so far. Colourful, relaxed and big action. There's got to be collectibles, secrets and more all around the world. The flying is cool though but the puzzles are looking real advanced and cool We saw a laser area where you have to fly through and avoid the lasers. The graphics and sounds look real good, the environments look real diverse. The developers 'Ubisoft Québec' are doing a very good job so far. We at X35 Earthwalker look forward to seeing what else is happening with Immortals: Fenyx Rising. Now Immortals: Fenyx Rising may have gods and titans but those two are complete jokes if they faced… the 'Earth Walk!'
For more information check out the link below: