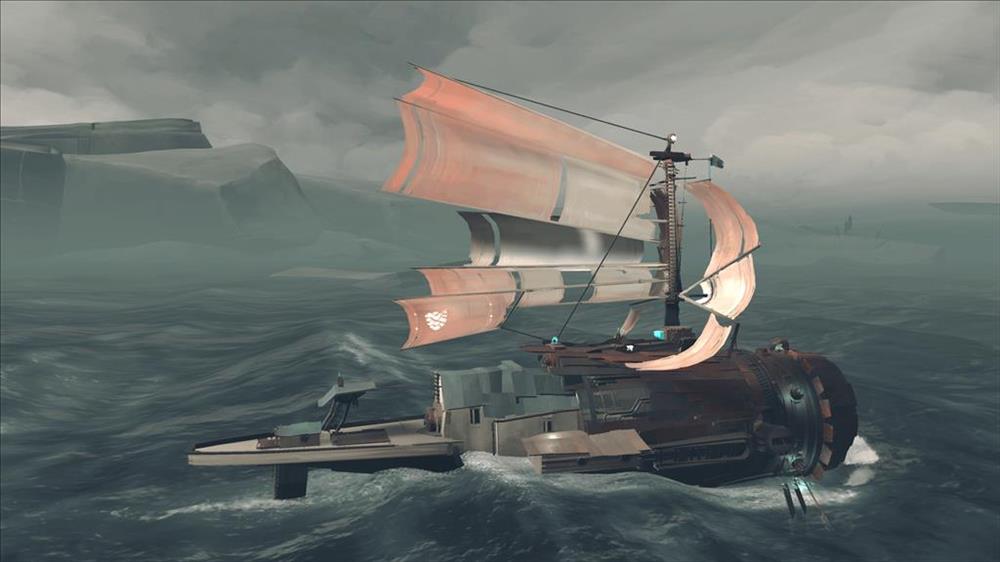 FAR: Changing Tides is a vehicle led adventure game developed by 'Okomotive' and published by 'Frontier Foundry'. FAR: Changing Tides is said to be coming out the 1st of March 2022 on the Xbox Series X/S, Xbox One, Nintendo Switch, PS5, PS4 and PC. FAR: Changing Tides is looking cool and quite familiar at the same time. Let's take a look.
FAR: Changing Tides is all about a boy named Toe. No not Toe from Happy's Humble Burger Farm. this boy finds himself in a flooded world. things are destroyed, abandoned and in some parts, not safe. It's just Toe and his ship. You are the captain of the ship off course. Your objective? Finding a new home. This off course won't be a simple or straight forward journey.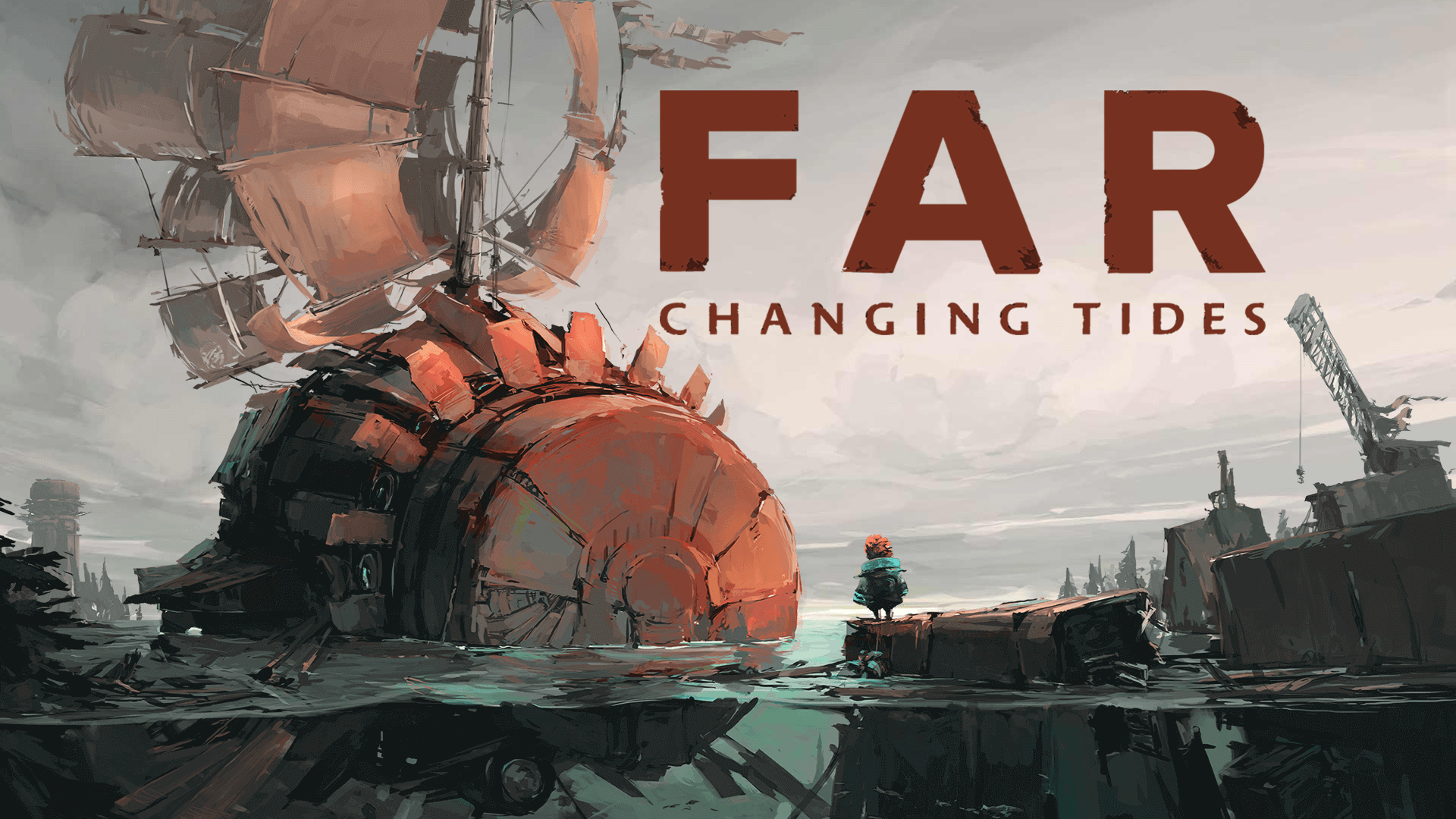 Now FAR: Changing Tides does look familiar to X35 Earthwalker. That's because FAR: Changing Tides is part of the FAR world. The first game X35 Earthwalker already wrote about in the G-Blogs. It's FAR: Lone Sails. Where you was also a captain of a ship but you was in a desert world. Your ship went through the sands and you had some dangerous weather hazards and conditions to deal with while doing maintenance on your ship. FAR: Changing Tides is the same world but different area. Instead of sand, it's water this time… for a bigger deeper challenge.
So expect a similar formula. There's some water hazards like stormy seas. Your ship also has the ability to dive and go under water. This opens up a whole world of exploration. This world isn't dead either. Ocean life exists and you can come across jelly fish and other creatures. We like the transition of being on the water surface to being under the water. Looks awesome.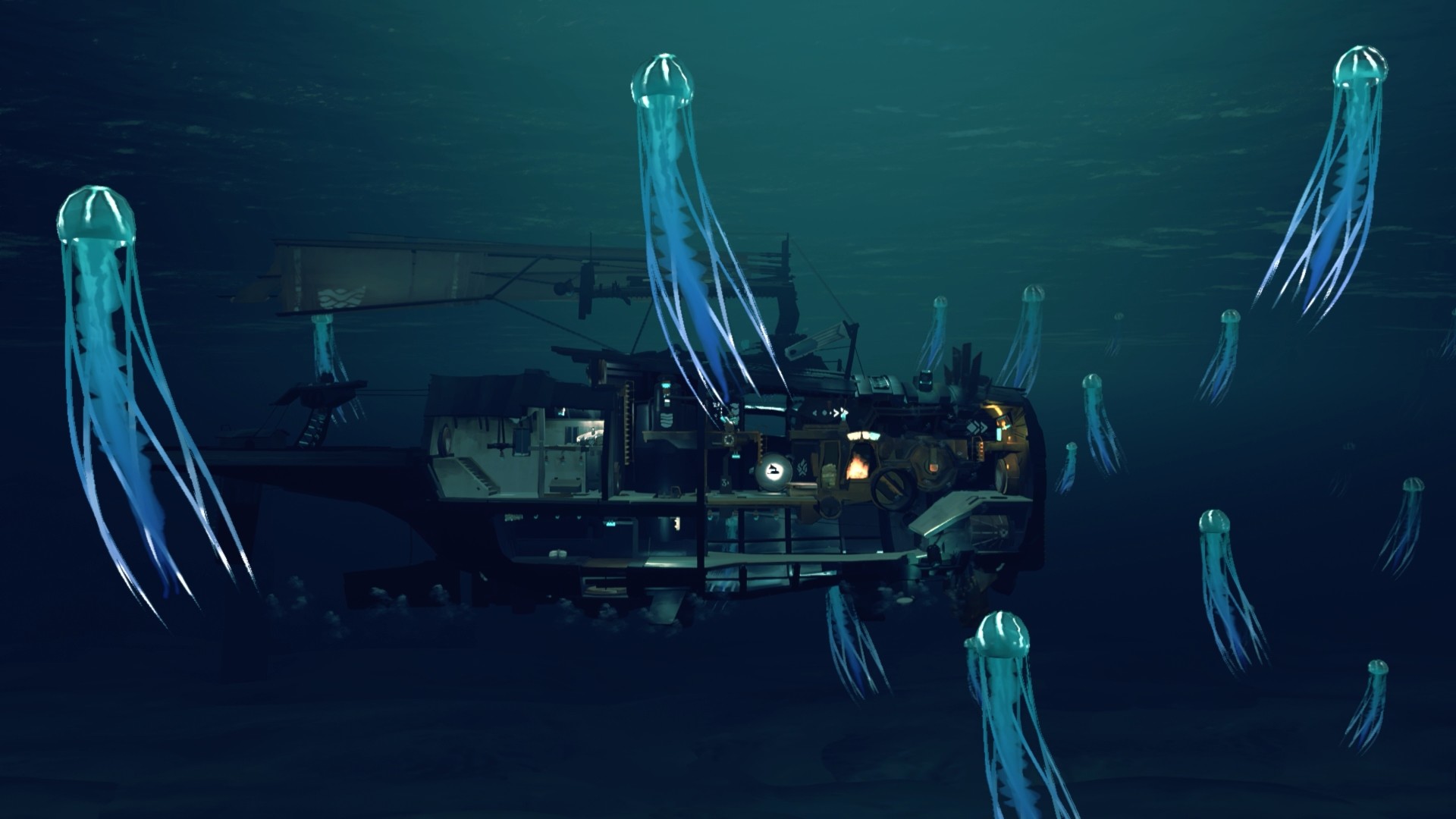 FAR: Changing Tides is an adventure of Toe and his ship. Maintenance of the ship is still a real thing. As your journey, you must find and unlock parts for your ship. fix your ship and make repairs where needed. As you progress you'll learn a whole lot more about your ship and it's abilities. So go light the furnace, raise the the mast and even hoist and angle the sails. Players are very much involved with what's going on.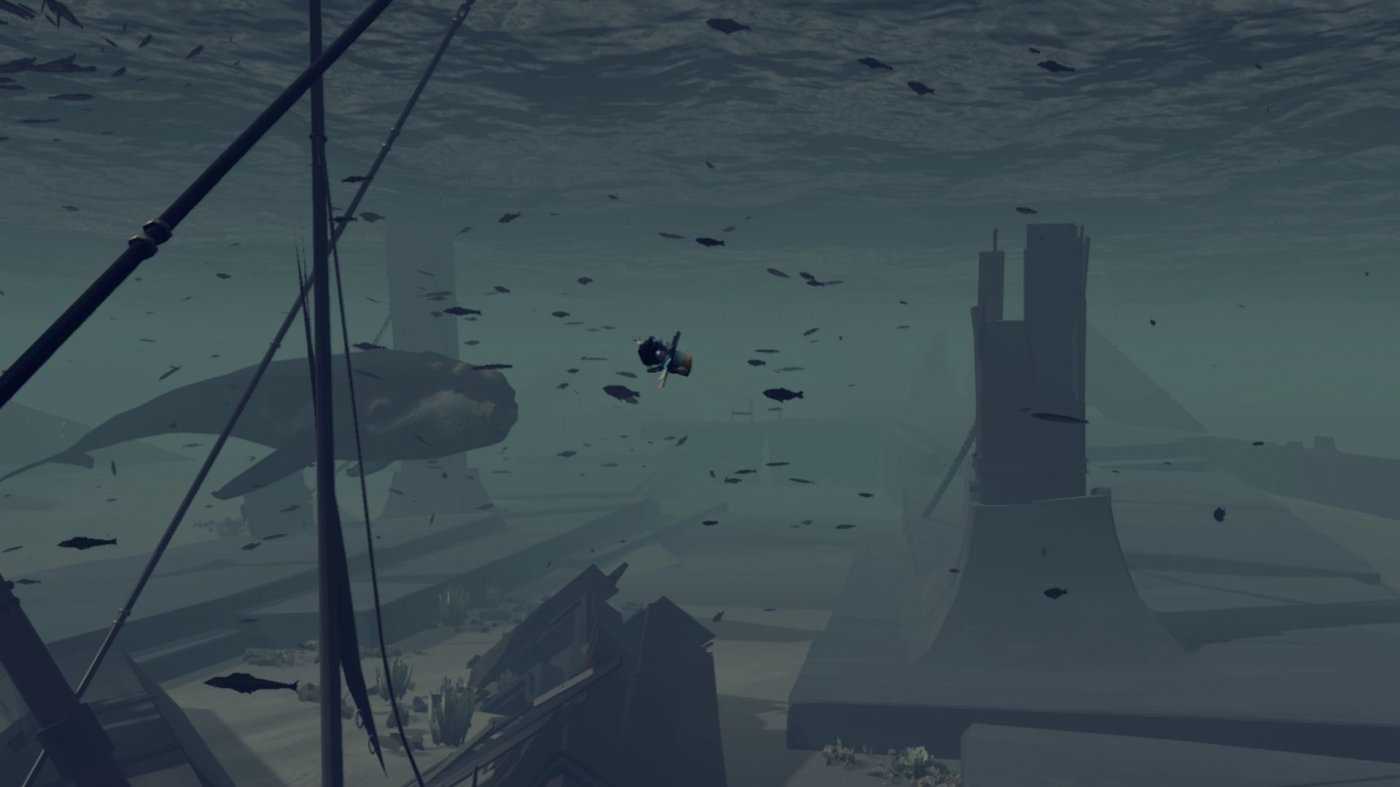 It doesn't end there. In FAR: Changing Tides you have to go out of your ship and explore the waters by yourself too. Players will have to search the depths of the waters to find salvage and hopefully fuel. You put on some equipment and head on out. Even down there you see sea life too. We loved that the whale was there and it does look intimidating but it's a cool moment and we hope to see more of that in FAR: Changing Tides.
We checked out some FAR: Changing Tides gameplay and it's what we expected. It does look cool. We naturally prefer the water world over the desert as there's more going on in FAR: Changing Tides. FAR: Lonely Sails had no life really, there's no creatures or exciting dangers from like a giant creature or something. So it's unfair but that's what's happening. There's definitely puzzles for the players to overcome, along with the environmental hazards which we hope are real dangers and exciting.
Overall FAR: Changing Tides looks like a good game. Here's what they said concerning the sounds and music, "A dynamic soundtrack reacts to player and environmental actions, amplifying key moments in the game and heightening the atmosphere". We don't see this being impactful but let's see. We like the visuals and water. The jellyfish looked awesome, the whale was cool and the waters look fantastic. The animations are excellent for the creatures too. The developers 'Okomotive' have done a very good job. X35 Earthwalker will have to see what FAR: Changing Tides, surfaces. Now FAR: Changing Tides may have a flooded world but it's way too shallow for… the 'Earth Walk!'
For more information check out the link below: