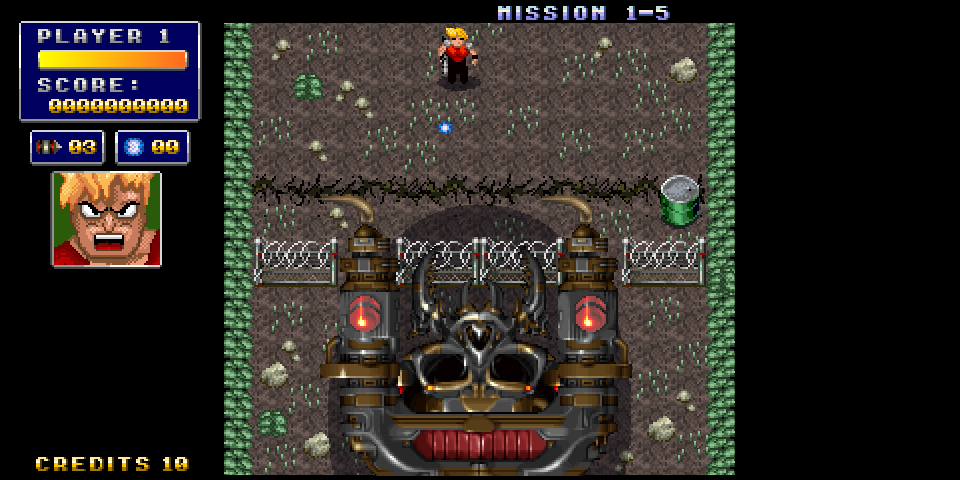 Thunderflash is a new action adventure arcade shooter game developed and published by 'SEEP'. Thunderflash is said to be coming out the 26th of February 2021 on the Xbox Series X, Nintendo Switch, PS5 and PC. This game is coming with the old school style for sure. Ley's take a look.
The story in Thunderflash is very simple. Here's what it says, "The Kashmir is being occupied by a criminal organization known as Bloody Wolf, and your job is to make your country proud by taking them all down." So you are dropped straight in the action with your gun. Firing at everything that moves. It doesn't matter what it is. you see a squirrel… then shoot it. It shouldn't have been there in the first place. Just one look at Thunderfash and you know it went for the old school 1980's look. Pixels and everything.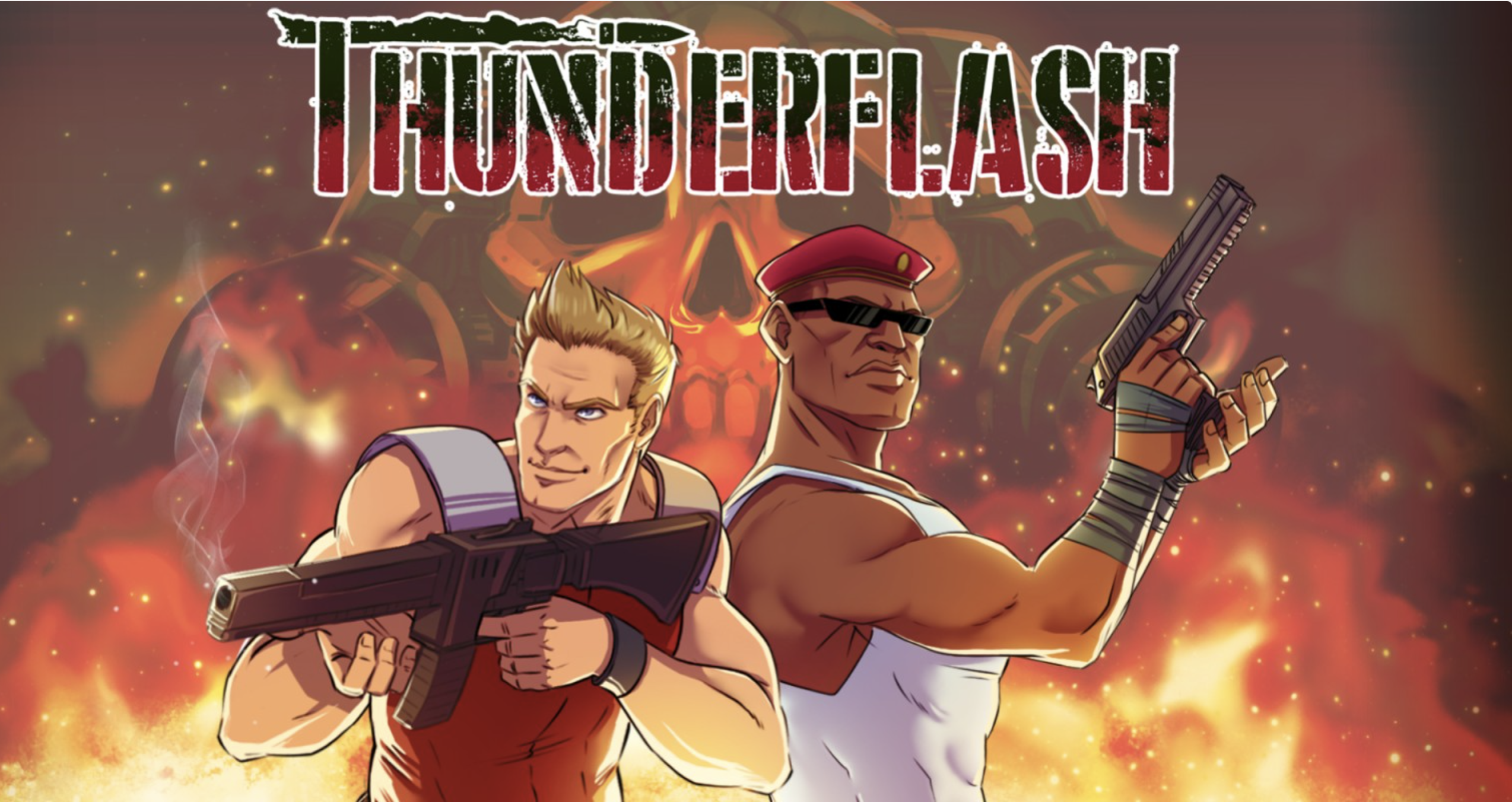 There are two characters right now: Bad boy commandos Rock and Stan. That's what they call them. You can either play Thunderflash solo or cop with a friend. Co-op makes a big difference for games. It's a simple game. Just fight your way through numerous enemy soldiers, vehicles, explosions off course, drones and even bosses. Thunderflash does remind us of 'Smash TV' with the style and top down shooting but also reminds us of Contra due to the intensity of the combat. So if you did like either of those two games then there should be something for players here. Now off course an arcade shooter game needs lots of weapons or at least gun power ups. In Thunderflash you can get powerful weapons to use against the horde of enemies. There is also a boss rush too so when you beat the game you can face the bosses and show them who is boss (get it?).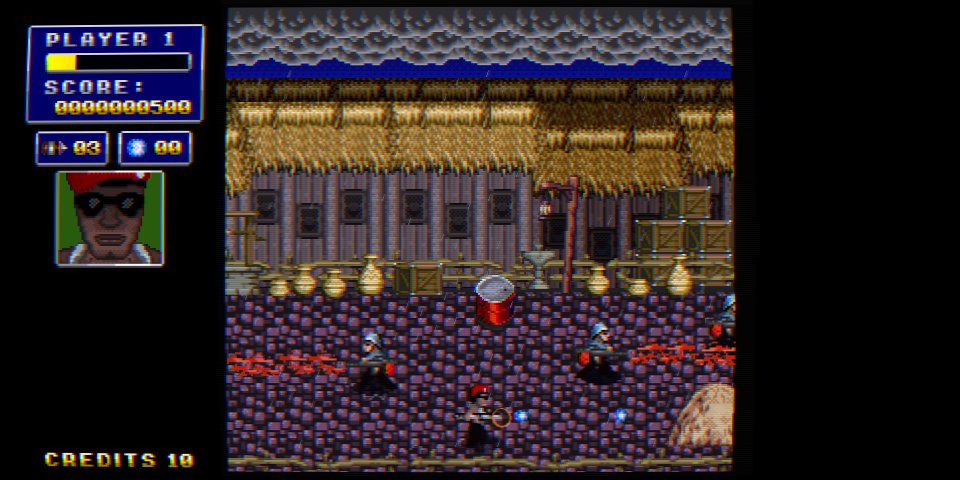 We checked out some Thunderflash gameplay and it's what we expected for sure. It's top down, running around, shooting enemies coming at you in squads, power up, try to survive and take down the boss. Arcade style, lives remaining, pixel graphic style, scrolling screens and of course explosions. Thunderflash isn't something big and new or anything special. Just something a number of players will enjoy, either for old time sake or because the style is their type.
Overall Thunderflash seems like. simple but alright game. You get what it says on the box. Just old school shooting action. You can't get mad at it. We wish the game did look better graphically. We have not seen enough but we know what exactly it is. The developers 'SEEP' have done a alright job with this game. We at X35 Earthwalker will have to listen out what what gamers say about Thunderflash. Now Thunderflash may have old school action but that's too old for… the 'Earth Walk!'
For more information check out the link below: