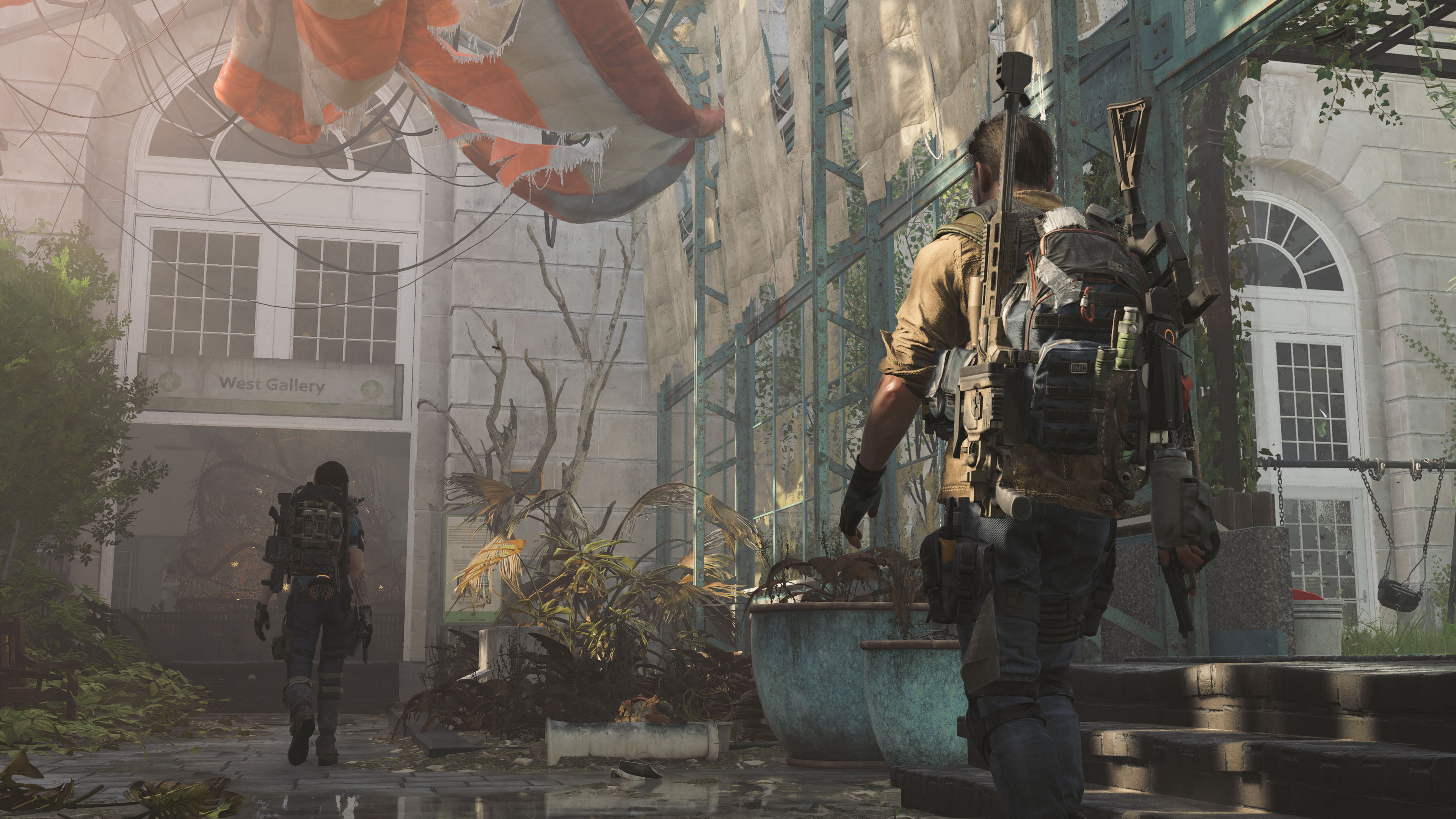 The Division 2 is a new action shooter open world game developed by 'Massive Entertainment' and published by 'Ubisoft'. The Division 2 is coming out the 15th of March 2019 on the Xbox One, PS4 and PC. The Division 2 is going to need something big in this game to have a stand amongst the other games coming out. Let's take a look.
So what's the story? Basically Washington D.C is in trouble (again). A whole lot of instability and that goes very well with lawlessness. This creates lots of chaos. So Washington D.C just might collapse. Even worse and adding to the chaos is that some say a coup will take place. A situation this big and serious requires every division agent on the scene. Time to save the capital.
In the Division 2, Players take the role of a Division member. The Division is a group of civil agents. They are an elite group and they are the last line of defence when everything else goes wrong or fails.
The Division 2 will be quite different from the previous release as this game's Washington D.C is suppose to be the representation of the real city. The Division 2 aims to be as authentic as possible. So when moving around in the city, players can actually go see views of actual neighbourhoods, landmarks, natural landscapes and off course enemy hideouts. So be a tourist and go look around.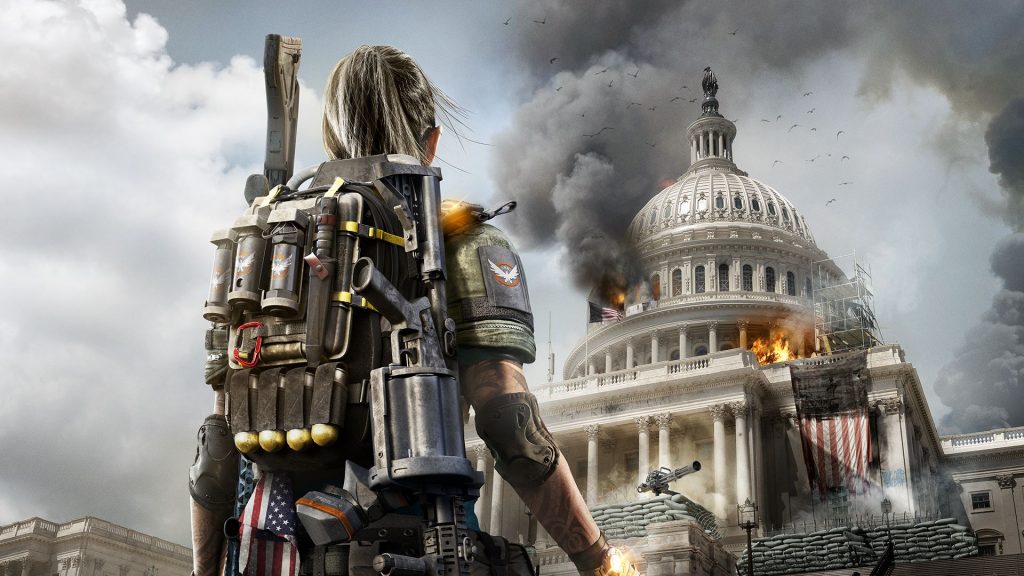 Also players need to watch out for Dark zones. Basically almost anything can happen here. What are dark zone? Go do the research yourself you lazy- what we meant to say is, Dark zones are areas that haven't been touched for months. It's a dangerous walled of section. If you go inside, expect enemies in the form of enemy players and even the environment itself. So are you sure you want to go in? Think about it.
Also within Washington are warring factions. There are three. The Hyenas, True sons and Outcasts. The Hyenas are basically scavenger scum. They steal whatever they can and destroy everything else. They target struggling civilian encampments and use violence and intimidation to have their way. Opportunists but of the worse kind. They have a council for leadership made up of the strongest leaders. One thing to note is that they aren't that organised.
The True sons are a very militant group. They are a bunch paramilitary warlords, experienced fighters who rely heavily on their high amounts of firepower. They continue to expand and dominate. their leader is a former JTF officer who thanks to his combat expertise and ruthlessness have made the true sons a force to be feared and taken seriously. They are very organised and smart. Take note that since they are ruthless, they might be easier to bait.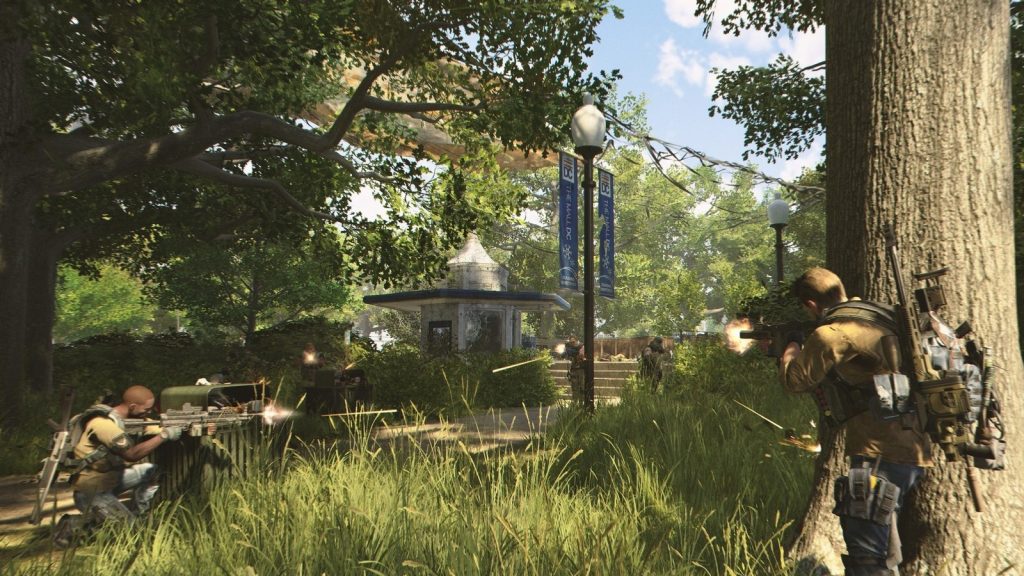 The Outcasts are the bitter survivors of a forced quarantine. They hate you, your mother and everyone else. They are all about revenge against society who didn't help them and those who imprisoned them in the first place. Their leader is all about blood shedding, very charismatic and pushes her followers to bring justice to the guilty ones. They also like to kill indiscriminately and spread sickness, so probably biochemical weapons.
So yeah, players will have to face these three factions. So you need to be prepared. Division 2 claims to offer fully customisable gear. There will be a variety of armour, cosmetics that can be found, exotic items that are only for high level players, just like in Destiny 2, more gear sets and lots of weapons. Further expansion of abilities and equipment basically at endgame.
You can customise the abilities and equipment that you bring on your missions. Think carefully about what you use and what you depend on in situations. You can use the Hive which can be used to release small drones that will attack enemies within an area. There's also the assault drone which can be controlled remotely to target and bring destruction on enemies. Seeker mines are basically mobile mines that chases enemies down within a range. The chem launcher can fire different types of rounds from acid and explosive to repairing nano bots.
We did mention above that you can face enemy players in dark zones. There are also modes for PvP action like Skirmish which is basically death battle and Domination which is more objective based and capturing areas.
We checked out some gameplay and so far things look much better than the previous release. The animations are very good. The graphics look very good. The sounds seem good too. It does seem slower in pace than Call of Duty. A nice variety of weapons. The rewards you earn in multiplayer can be used in the main campaign. The health seems fair for now but when you play it, it may be a different story.
Overall The Division 2 so far seems like a very good game right now. The story is like that from a movie. Since it's open world we can expect lots of quests which we hope aren't mandatory. Open worlds aren't easy to get right but we won't say more. The developers 'Massive Entertainment' have so far done a good job. We at X35 Earthwalker aren't looking forward to the Division 2 as it hasn't got anything that attracts us. We will keep an eye on it though. Now the Division 2 may have stepped up their game but they are still nowhere near the level of… the 'Earth Walk!'
For more information check out the link below: