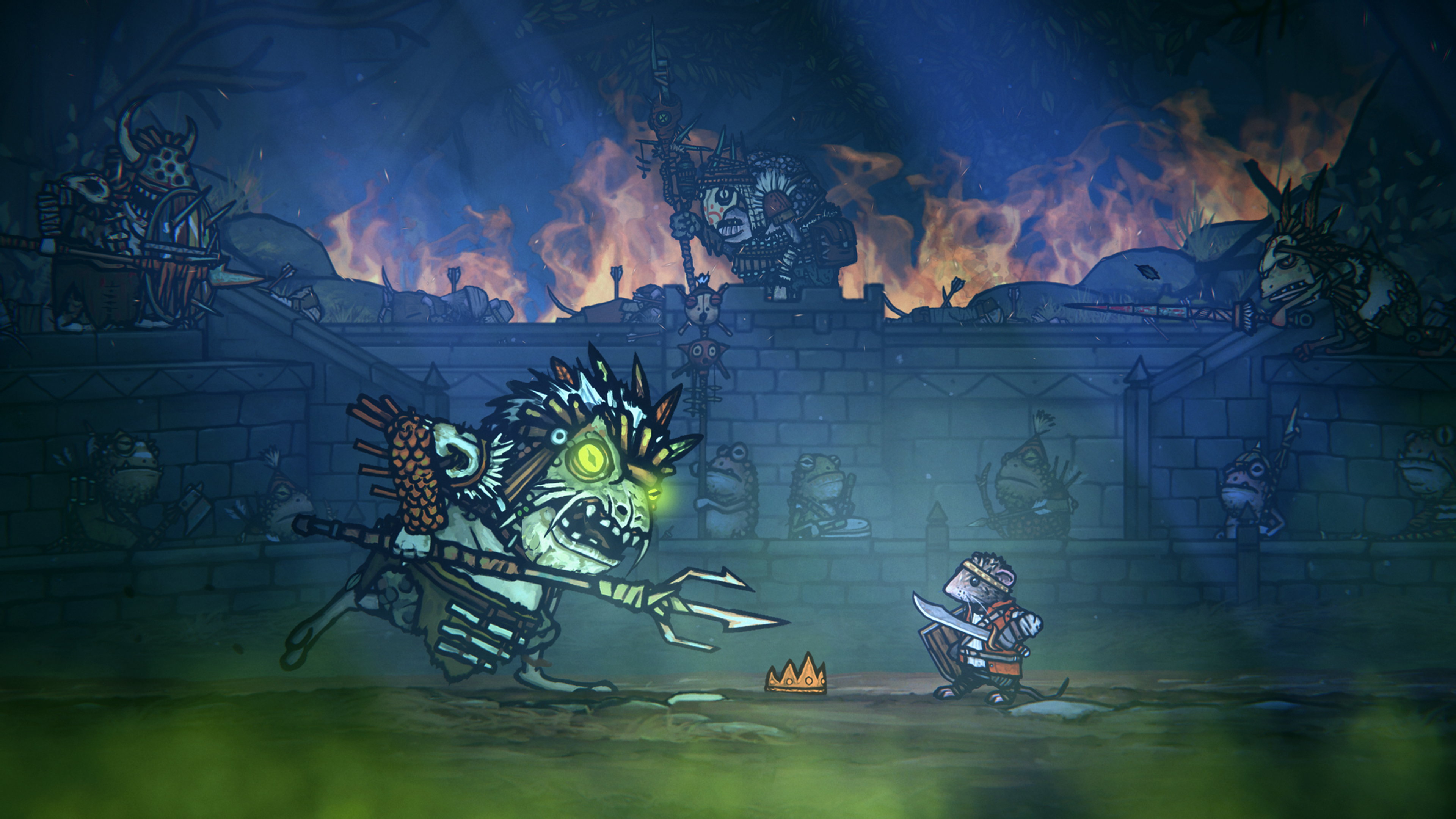 Tails of Iron is a adventure role playing game developed by 'Odd Bug Studio' and published by 'United Label' and 'CI Games'. Tails of Iron is said to be coming out the 17th of September 2021 on the Xbox Series X, Xbox One, Nintendo Switch, PS5, PS4 and PC. Rats have had enough. They ready to go to war. Let's take a look.
Tails of Iron is set in a world where rats and frogs are the people. The frogs and rats have been at odds with each other for a long time. They have warred and killed each other. Players control Redgi who is the heir to the throne. Your kingdom is damaged, broken even and you need to reclaim your kingdom. After king ratus, beat the frog clan before and had peace, the frogs came back, with a bigger army, after king ratus got old and useless on the battlefield. It's now your turn to be the hero.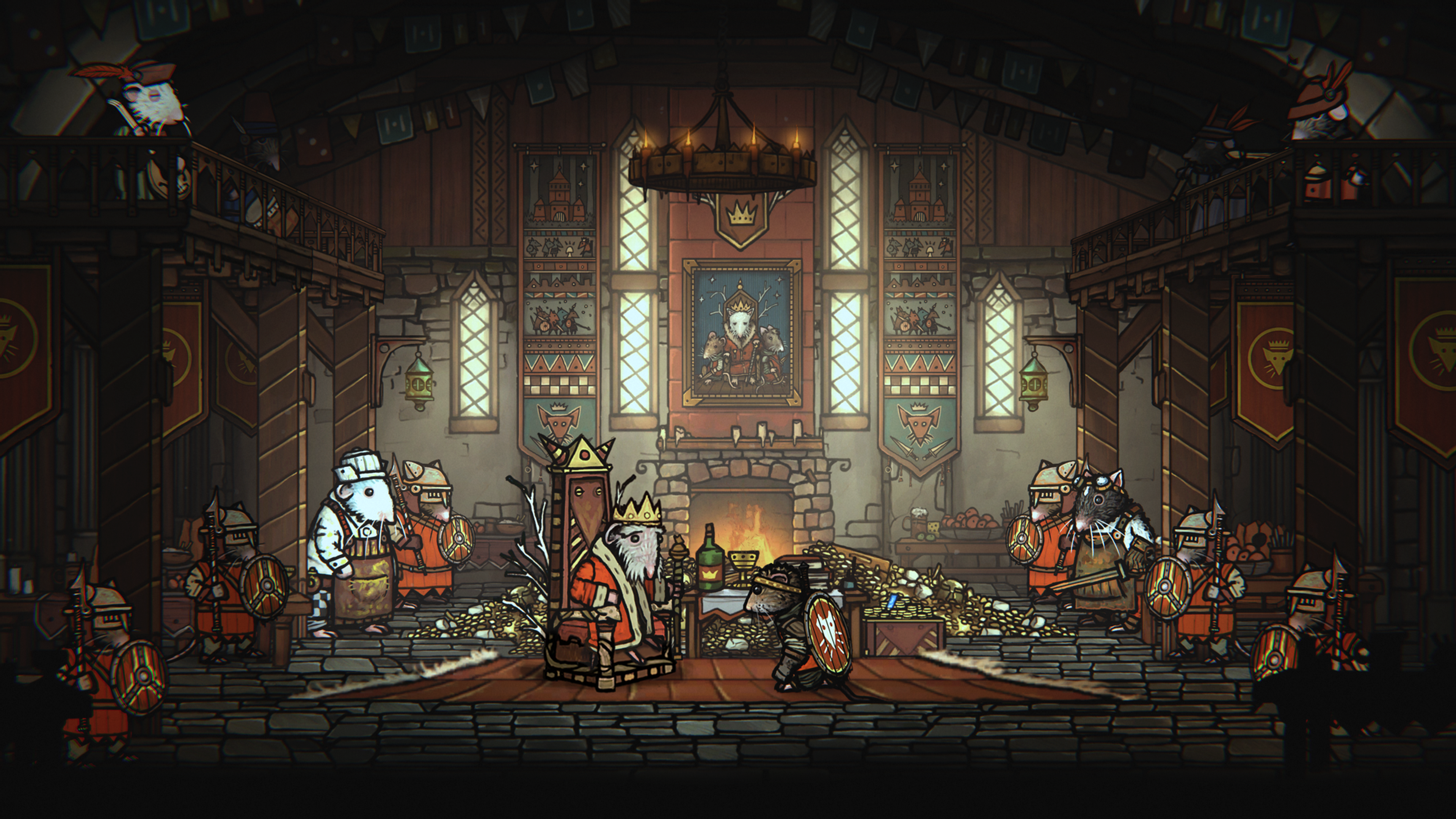 The moment you see Tails of Iron you'll notice the graphic style. It's hand drawn 2D. This isn't easy to do. It takes a lot of time and it definitely works here. The style works for this brutal action which is about rats and frogs. The animations for the characters are excellent for this style. It's smooth, clearly seeable steps and makes the rats look better. Rats are hated for a reason after all.
Now the frog clan in Tails of Iron also has a leader and it's Greenwart. He is a merciless leader who will kill all the rats and take total control. The frogs are armed with swords, shields, bows and armour. Some frogs are basically bullfrogs as in they are huge. Players will have to time their dodges to avoid powerful and even unblockable attacks. You don't fight alone. Players can meet different rat characters who can help you out. So gain companions and fight this serious war.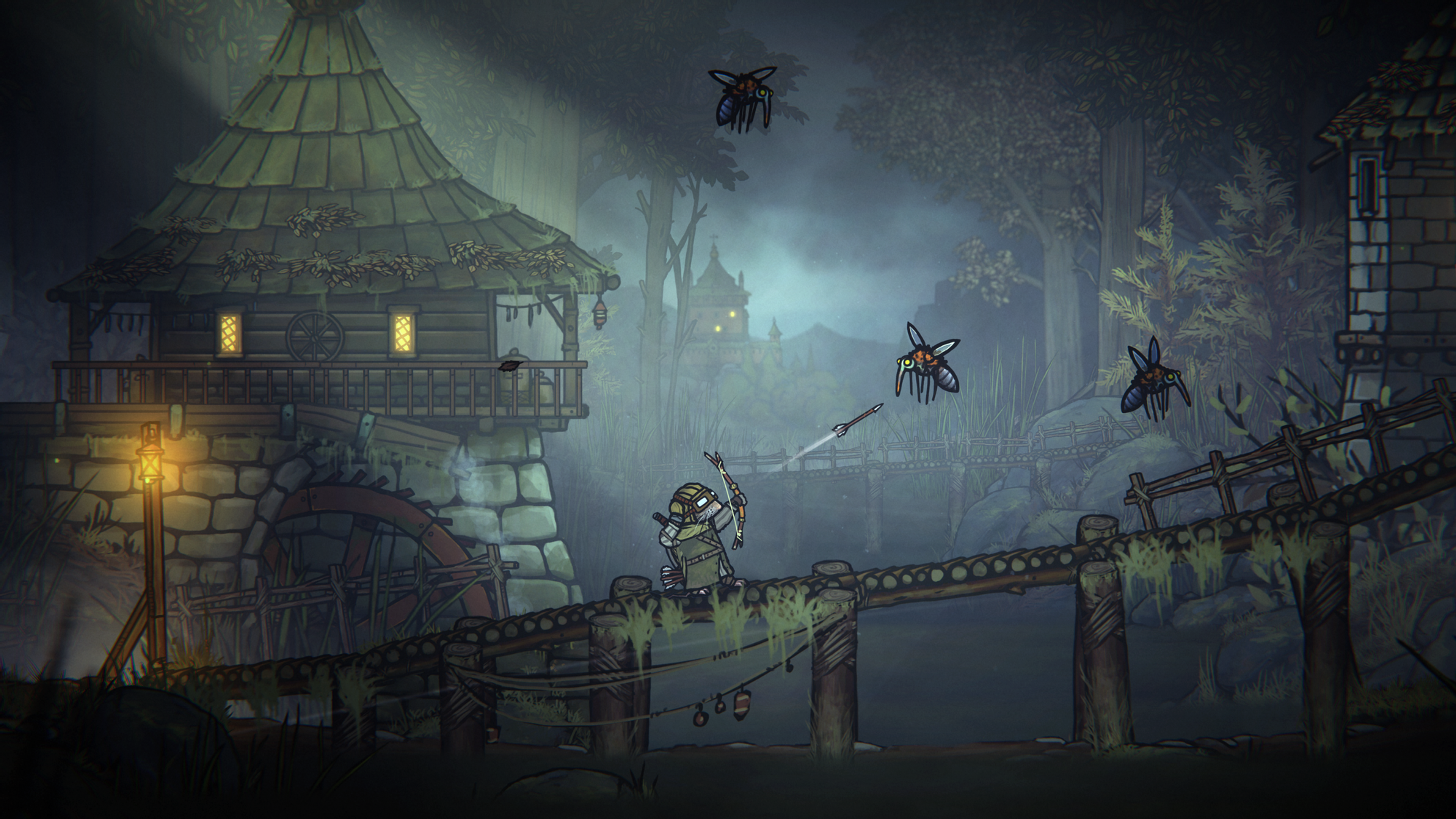 We checked out some Tails of Iron gameplay and it's what we expected. We do like the layers to the combat mechanics. You have the dodge yes, but there's also a block and a parry as well. This off course means timing, learning and practicing is needed. There's different weapons you can wield like sword, spear, bows and even a shield. Each has their own attack styles. There are side quests to complete to get extra gold which means more spending. The kingdom is big and has different biomes, 6 to be exact. So off course that means secrets that need to be found. Find blue prints so you can build new weapons. We definitely like the cooking side of Tails of Iron. You can gather ingredients to cook meals that grant buffs like boosting health. That reminds us of Final Fantasy XV.
Overall Tails of Iron looks like it's going to be a very good game. Now we hate rats but Tails of Iron is looking cool. We are interested in the different types frogs we will have to face. We know the bosses will be huge. That's just how these types of games roll. The developers 'Odd Bug Studio' have done a very good job so far. We at X35 Earthwalker might just keep an eye on this game. Now Tails of Iron may have violent frog and rat wars but they are too small to be off concern too… the 'Earth Walk!'
For more information check out the link below: