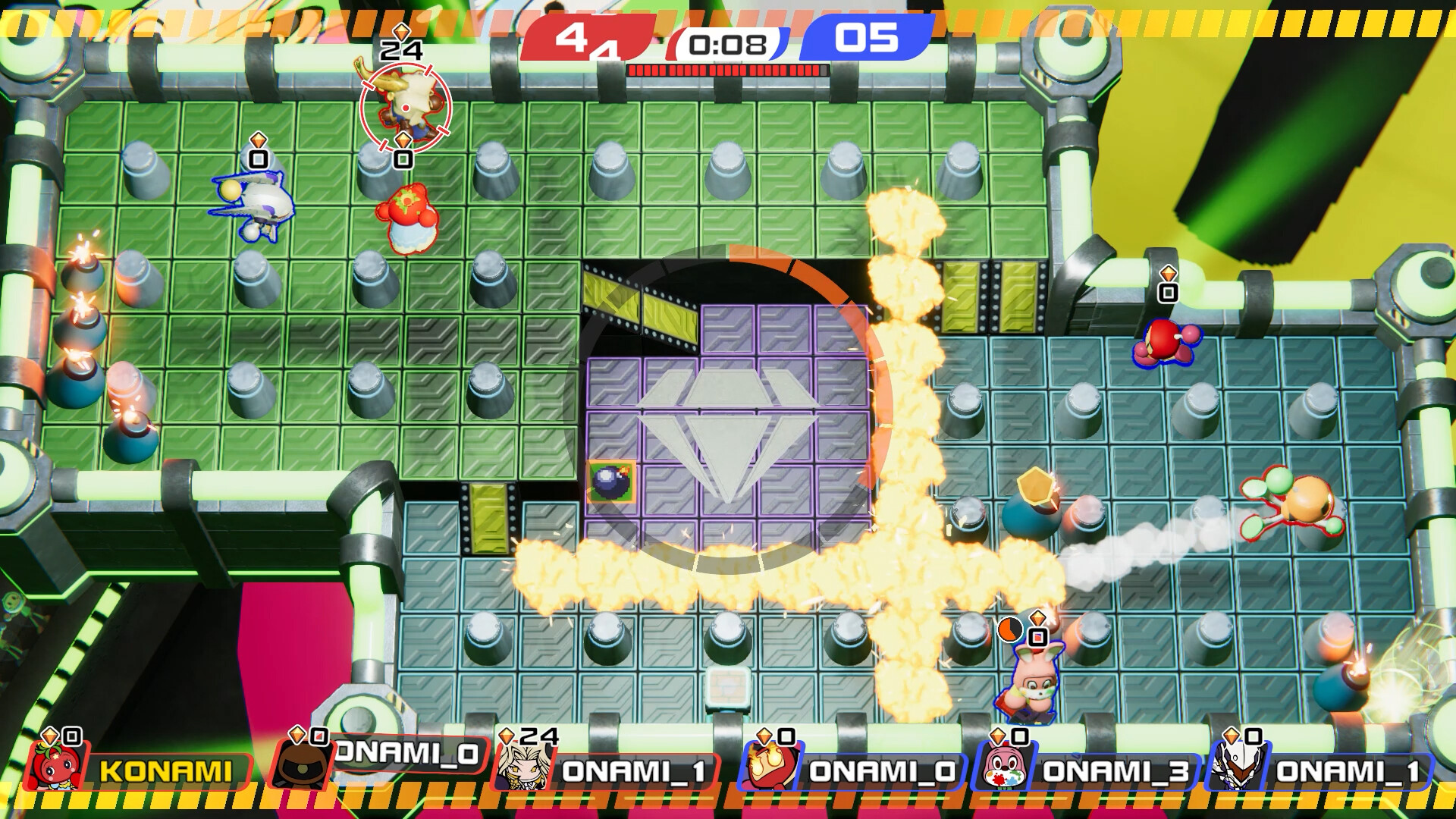 Super Bomberman R 2 is an action adventure game developed and published by 'Konami'. Super Bomberman R 2 is said to be coming out the 13th of September 2023 on the Xbox Series X, Xbox Series S, Xbox One, Nintendo Switch, PS5, PS4 and pc. X35 Earthwalker's crew truly enjoyed the first game. Super Bomberman R 2 is clearly trying to make a blast… make a boom… explode on to the scene… we have more of these and can go on. Let's take a look.
Super Bomberman R 2 is bringing back what we know. The Bomberman family is back. They are still silly, dysfunctional, funny and getting the job done. There's another threat in the universe. The Bomberman brothers and their new friends, the ellons, have to save the universe… again. So that's the story basically. It's a Bomberman game after all.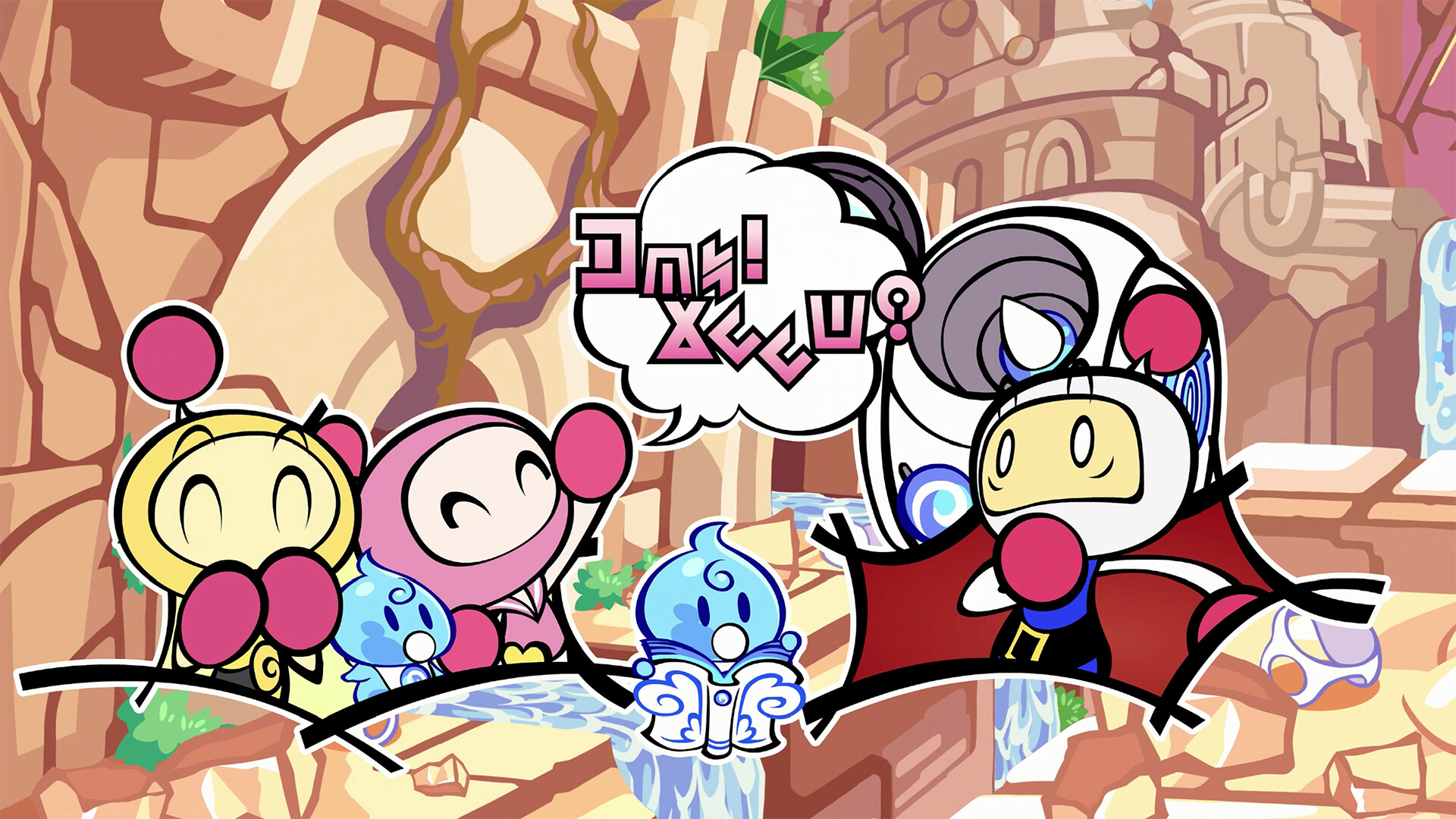 Super Bomberman R 2 is something that's on our screens for sure. There's lots to do in the previous game and now there's even more. There's even a whole new game mode too, that's going to make players get tactical and think more. The story unlocks as you explore the planets which is a cool change. Makes exploration impactful and necessary. You go to do it. Use your bombs to blow things up, progress and defeat your foes. We hear there's even a secret puzzle. Players may need to find hints for it.
Multiplayer in Super Bomberman R 2 is pretty much how we remember it. Use your bombs to blow up your enemies, outplay, outwit, or trap them. Whatever. It's freaking Bomberman. You should know what to do. This also includes the 64 player mode. So yeah… the more the merrier… maybe. X35 Earthwalker won his very first 64 player battle Royale match… in his first match. That's how good he is. Maybe he will do it again.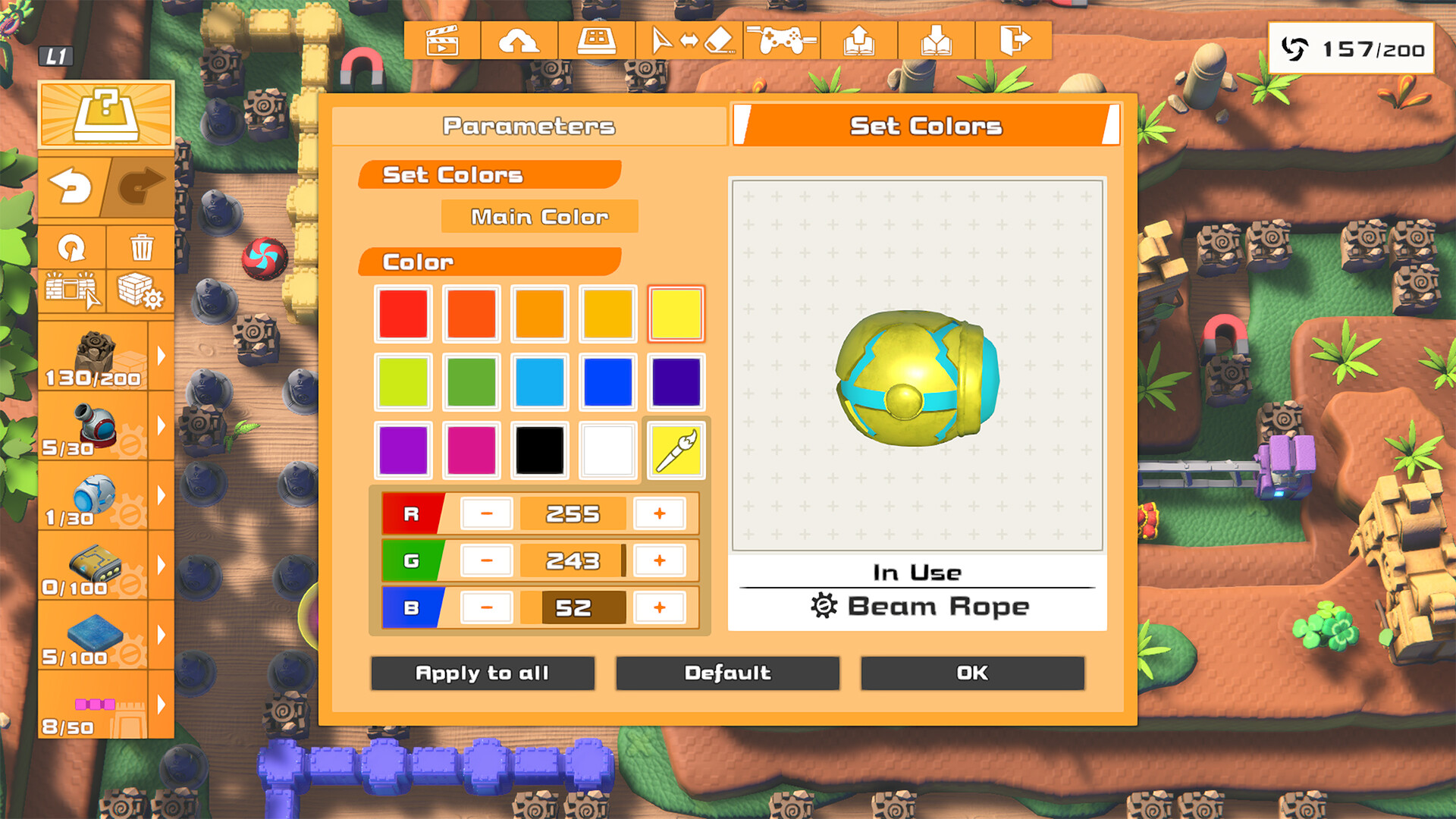 Now concerning the new mode, it's called 'Castle'. Here's how it works. It's a battle mode with a maximum of 16 players. Two teams. There's an attack side and the castle side. Castle side is the defence side. It's a battle over treasure chests and their keys off course. The castle side must defend the treasure chests and keys. There's gimmicks available and even the Ellons. Use them well. Even better are these weapons the castle players can use. There's three weapon types to take into battle but you must pick one. Each have conditions for players to meet, to charge the weapon. Use weapon when fully charged. Super Bomberman R 2 keeping it simple.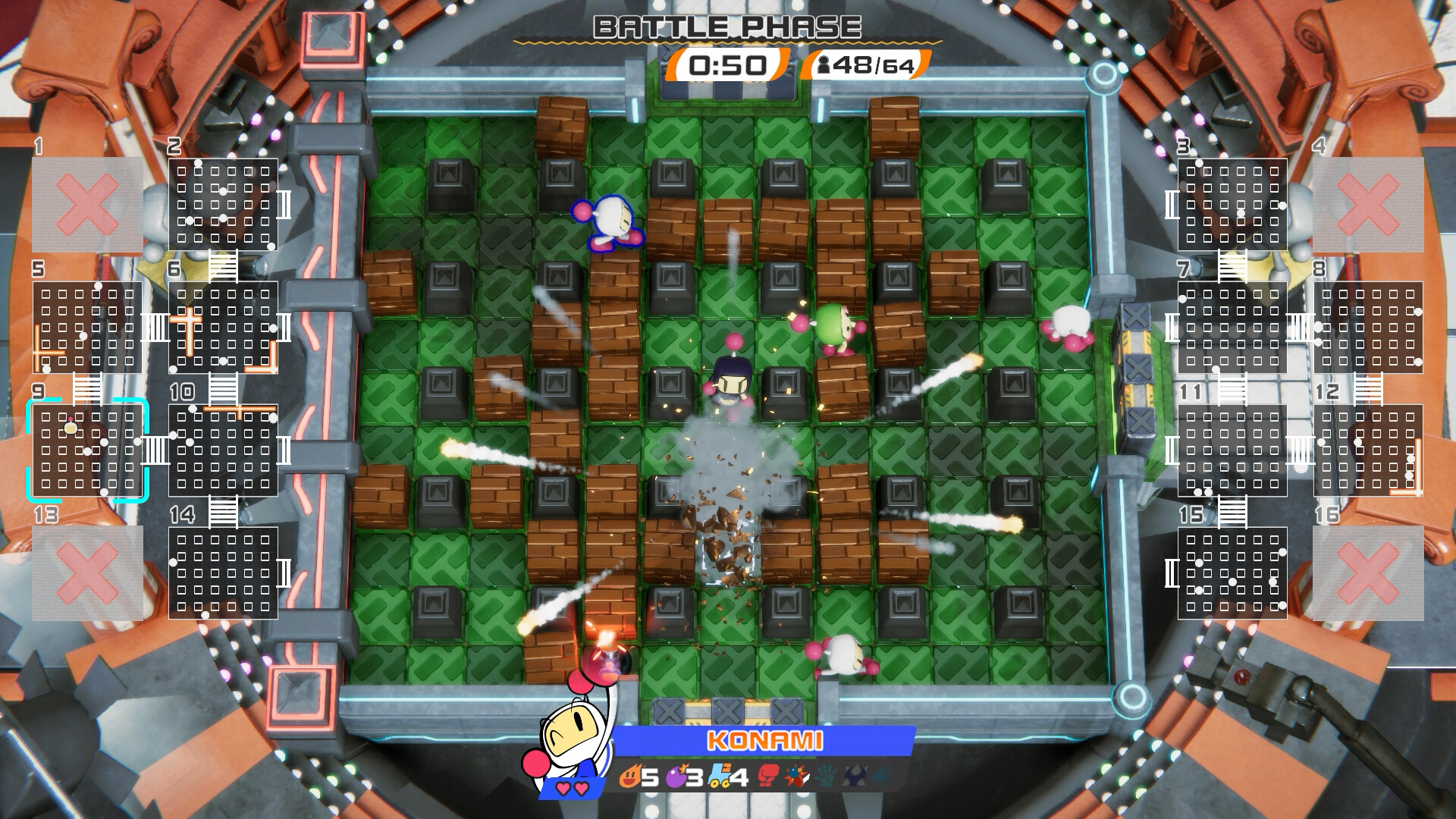 On top of this there's an editor so you can custom build your own stages. Put in your gimmicks, set in some walls and finally test your stage yourself. Once it's complete and works, then you can upload it. Add tags to it so it's easier to find. You can easily find other players designed stages too and give them a run through.
We checked out some Super Bomberman R 2 gameplay and it's what we expected. The animations, especially when it comes to the celebrations, seem to be a step up. The explosions are better too overall when it comes to details. After the flash of yellow/orange and red you then get the black smoke. Now hopefully this signifies whether it's safe to proceed through their path or not is yet to be explored. The new mode is welcome for sure as it's just more options and more ways to play. There's quite a bit more they can actually do here.
Overall Super Bomberman R 2 looks like it's going to be a blast just like the previous game. The matter of how smooth the gameplay will be, especially when compared to the previous one, matters. It's colourful and looks fun as always. There are few questions concerning the multiplayer modes but these things can be found. The developers 'Konami' have done a fantastic job so far. X35 Earthwalker is looking forward to using bombs. Super Bomberman R 2 may have more explosions and a castle but those two get nothing down in the presence of… the 'Earth Walk!'
For more information check out the link below:
Support Us: