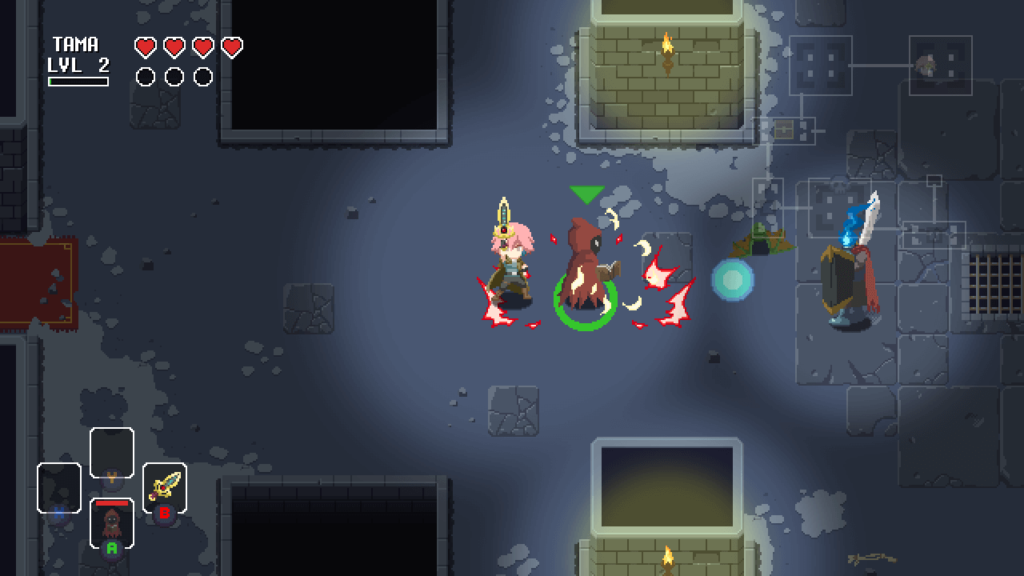 Sword of the Necromancer is a new dungeon crawler action role playing game developed by 'Grimorio of Games' and published by 'JanduSoft'. Sword of the Necromancer is said to be coming out in the last quarter of 2020 on the Xbox Series X, Nintendo Switch, PS5 and PC. Sword of the Necromancer doesn't look flashy but looks like solid action. Let's take a look.
The story of Sword of the necromancer is actually quite simple. You are this dude called Tama. The girl you love is dead but you won't leave her dead. So you do whatever it takes to bring her back. This apparently means acquiring the Sword of the Necromancer (the title by the way) and slaying enough monsters and even the necromancer himself to get enough soul power to bring Koko (the girl) back to life. We at X35 Earthwalker condemn the practice of necromancy, so don't go grabbing death swords to bring back a loved one. You've been warned.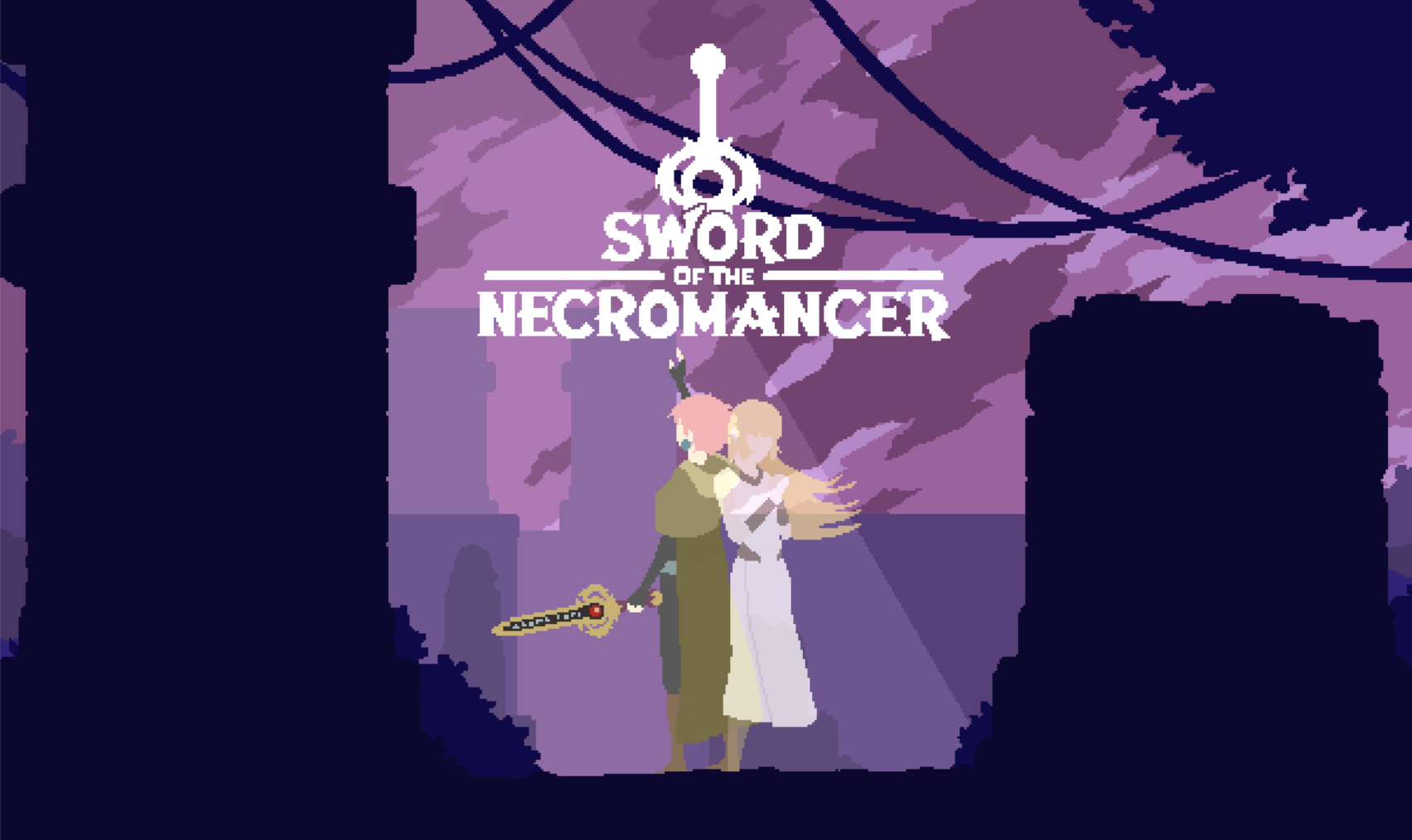 Now just take one look at Sword of the necromancer and you already know what you are getting yourself into. It's pixel graphics, you going through what looks like dungeons and you are swinging your sword at many foes. That's all you need to know really, but there's something more though. This sword, sword of the necromancer, has an unsurprising ability where the enemies you kill can be brought back to life under your control. You keep what you kill. So eventually you need to raise an army of monsters to help you destroy necromancer and the guardians.
Now it's not just your sword that you will be wielding. The weapons are different and there are relics to acquirer to help you out. Also the weapons are random generated so you will get something different from your friend… or by pure chance you do get the same thing. The problem is you only have four item slots. So you can equip a monster you defeated to summon it against your enemies, or you can equip the bow and arrows or go for a giant axe, or maybe equip a shield which protects you from projectiles. There's a whole lot of different combinations of resurrected monsters, relics or weapons. So get creative.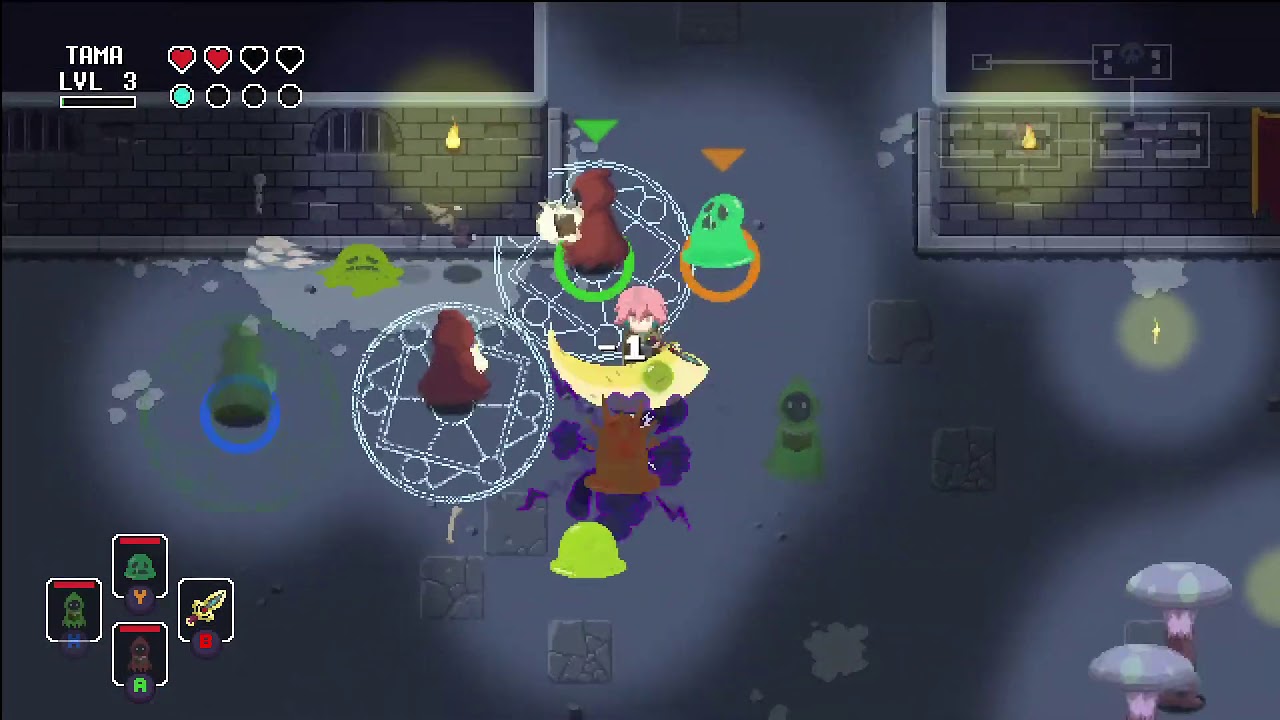 As you fight and defeat enemies you will level up. As you fight alongside the monsters you turned and summoned they will get stronger too. So there's quite a bit of management to do. Levelling up is key as you need levels to improve your stats and upgrade. If you die (you will die… probably), you lose all your equipped weapons and monsters but keep half the levels you gained. On the other hand there may be opportunities for you to leave the dungeon. Doing this let's you keep all your equipment but lose all your levels. So you need to take risks to become the ultimate killing machine.
We checked out some Sword of the Necromancer gameplay and it's what we expected. It's nothing flashy or fancy. It's your dungeon crawler, action game. A solid game at that with a cool new concept of turning defeated enemies into allies. This concept along will catch the attention of gamers. We like this concept and it makes you wonder what monsters you want to aim for, how useful they will be and who to spend time fighting alongside to level up. The pixel style works here and the designs look good. Work went into this game for sure. Again, nothing big or special but solid.
Overall we like what we see. It's interesting and cool. Best of all Sword of the necromancer has local co-op. You can play with a buddy and face the dungeons together. Local co-op is just the best. You hear that Halo Infinite! MAKE SURE TO HAVE LOCAL CO-OP!!! Sorry readers we don't know what came over us. *clears throat* The graphics are nice, the combat is solid and the options seem plentiful. This game just needs a bit more and some flair. The developers 'Grimorio of Games' have done a good job with this game. We at X35 Earthwalker will have to see what Sword of the Necromancer truly brings to the table. Now Sword of the Necromancer may have a great concept but it's a dumb one compared to the creativity of… the 'Earth Walk!'
For more information check out the link below: