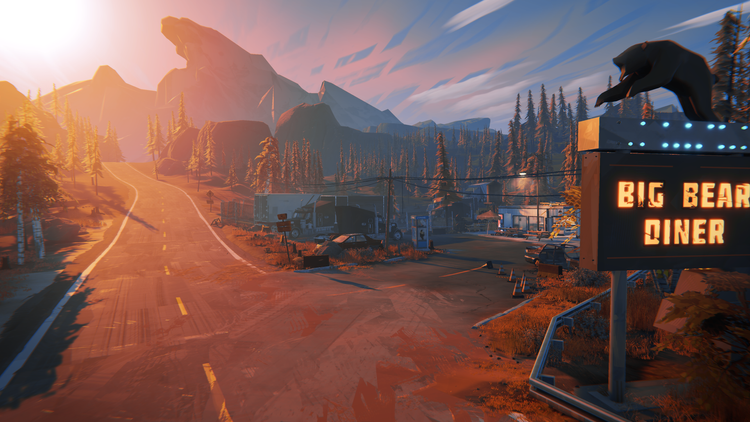 Road 96 is an action adventure game developed by 'Digixart' and published by 'Ravenscourt'. Road 96 is said to be coming out April 14th 2022 on the Xbox Series X and Xbox One. It's already out on Nintendo Switch, PS5, PS4 and PC. We haven't seen or heard anything about this game on those platforms. Now Road 96 is said to be a wild and unpredictable road trip. X35 Earthwalker will be the judge of that. Let's take a look.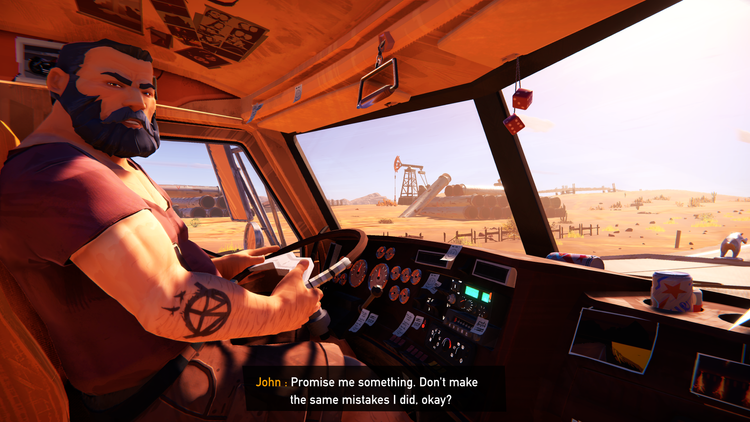 Road 96 is one big road trip. We mean that. Car, travelling, people, far away destination and everything. The year is 1996. The season is summer. The location is Petria. An authoritarian nation. You've gots to get out of there. Escape the regime. Travel by vehicle, meet people along the way, make many decisions and choose which roads to take… which is a problem since there are thousands of roads across Petria and each decision you make, changes your adventure.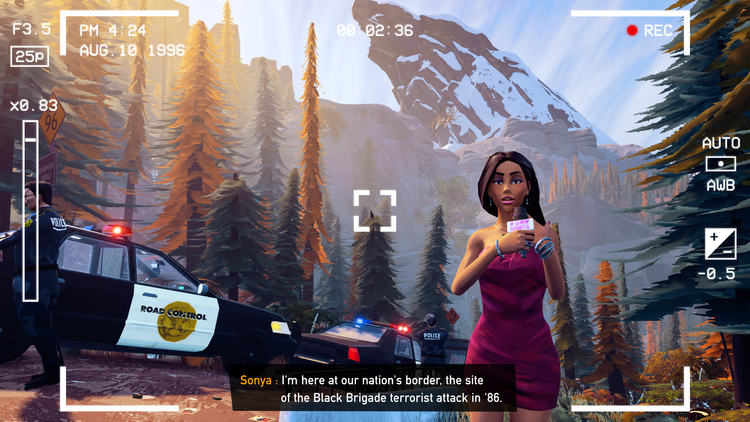 Road 96 is said to make sure that everyone's road trip isn't the same. That's because the road trip is procedurally generated. So yeah… have fun with that. Now like with real people, everyone has a story and even secrets. So talk to these people you meet and be careful. It has been stated though that your decisions "will change your adventure, change the people you meet, maybe even change the world." This sounds more promising than other games with this mechanic. Many games fail at implementing the whole choices have consequences mechanic.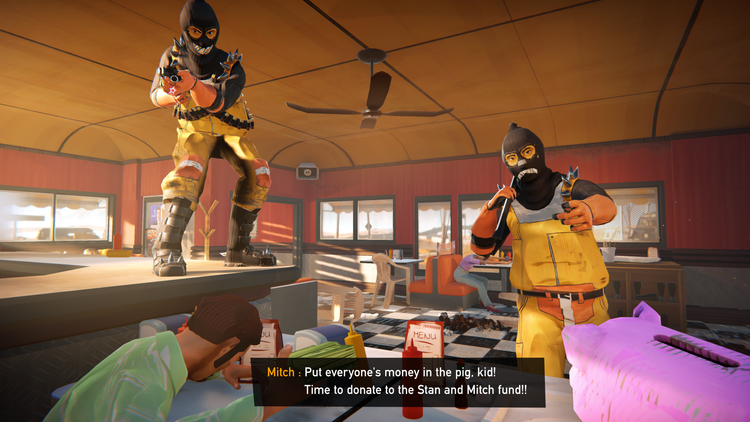 We checked out some Road 96 gameplay and it's not exactly what we expected. Players can expect 90s music, weird almost cartoony, wacky situations, encounters with the police, straight up unfair treatment, danger and more. Matter of fact, there can even be a robbery taking place and they want your money. That's something to think about. So yeah, wacky stuff. This is wild adventure. There's even corrupt cops and also good cops, so knowing who to trust and what to do is also part of things.
Overall Road 96 seems like a good game so far. Like we said earlier we heard nothing about this game when it was on pc, playstation and Nintendo. Maybe things will change when it comes to Xbox. Procedurally generated games tend to be a lot of fun. There's many things to check and see in Road 96. The developers 'Digixart' have done a good job so far. We at X35 Earthwalker will have to see what this game has on the road for us. Now Road 96 may have random adventures but it's easy to plan for… the Earth Walk!'
For more information check out the link below: