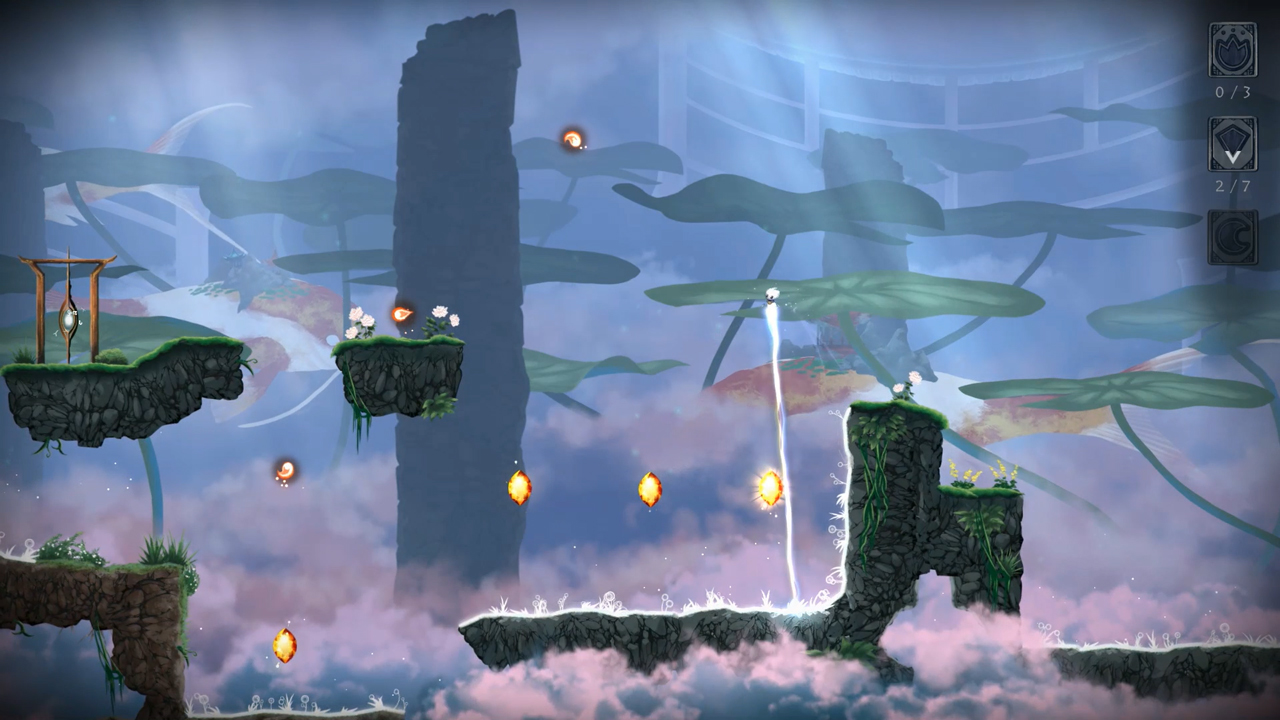 Evergate is a puzzle platformer game developed by 'Stone latern Games' and published by 'PQube'. Evergate has already came out on Nintendo Switch and PC (2020) but will be coming out on the Xbox One and Xbox series X but NOT on the PS5. This has become a serious pattern lately. Developers going with the Xbox Series X and not the PS5. Let's take a look.
The story in the world of Evergate is easy to understand. Basically you wake up in the afterlife and you are this small soul called 'Ki'. You must use the power of your soulflame to navigate and get through the afterlife in order to reincarnate on earth. The description states that two spirits are involved. So simply put, you are dead, entered the afterlife and got to make your way through it to get back to earth.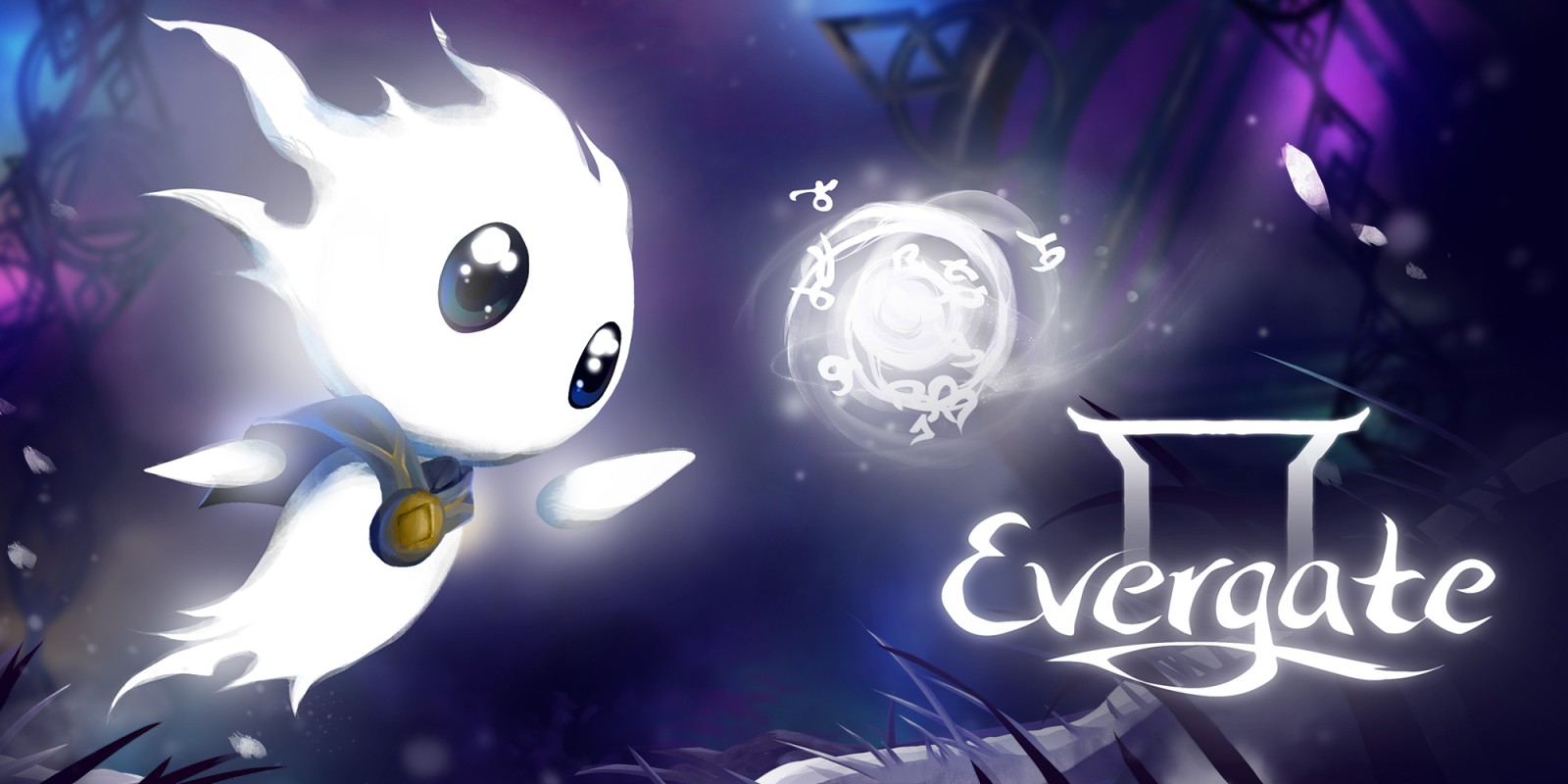 Evergate is another puzzle platformer game so you know what to expect. So there's isn't too much to go over. It's also 2D so this means players need to pay attention to the whole screen. The main stand out point here for Everegate is the soulflame. You can use your powers to activate and unleash the power of crystals you find in the afterlife. Crystals can also combine so if there's multiple activate them all and see what happens. You can even slow down time with the power of your soulflame. Slow down time enough for you to take your 'time' and aim (see what we did there?).
By the way, the name of the game Evergate comes from an actual obstacle in the game. Ki can't get back to earth because an Evergate is blocking her way. Ki must "decipher her mysterious connection to kindred spirit as she navigates through memories of a time once past." We know that the players will get to travel across space and time to go through Ki's memories which grants the opportunity to learn and understand Ki's connection to "another soul". So there is some mystery going on around here in Evergate.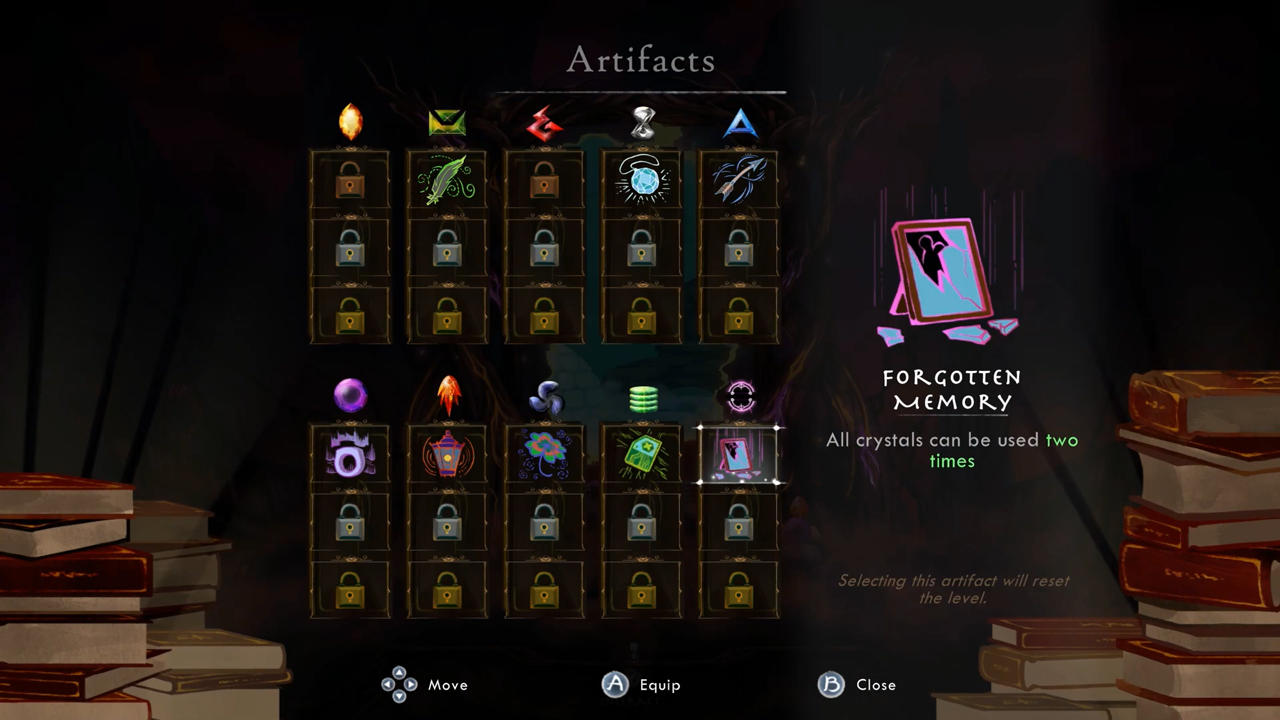 It's not just platforms you got to look out for but artifacts and collectibles too. These artifacts are going to make things easier for you by boosting your abilities, adding new abilities or whatever to make your life or lack thereof, easier (get it?). For example as shown above the 'Forgotten memory' artifact will allow all crystals to be used two times. Another example is the 'glowpetal hook' which makes collectible essence petals magnetise when nearby. So it's stuff like that. These artifacts does remind us of Ori and the Will the Wisps with 'spirit shards'.
We checked out some Evergate gameplay and it's slightly different from what we thought it would be. It definitely looks good. We wished it zoomed in more though as we to see Ki better. There's lots going on in the levels and very active. We like the effects on the items, the dust, the lights and offf course the background and environments. This game isn't as dark and haunting as they describe it to be. That's disappointing. We expected more from the afterlife. Evergate looks very good and clearly loads of work went into it.
Overall Evergate is a good game. The graphics are very good. The sounds are good. The environments are very good. We like what we see. The story concept doesn't make much sense but it's a fictional game so anything can happen really. We can't say much concerning the pace though. The developers 'Stone Latern Games' have done a very good job with this game. We at X35 Earthwalker will have to see what's happening with Evergate when it comes to the next gen console Xbox Series X. Now Evergate may have a whole journey in a afterlife but that journey is small and pointless compared to… the 'Earth Walk!'
For more information check out the link below: