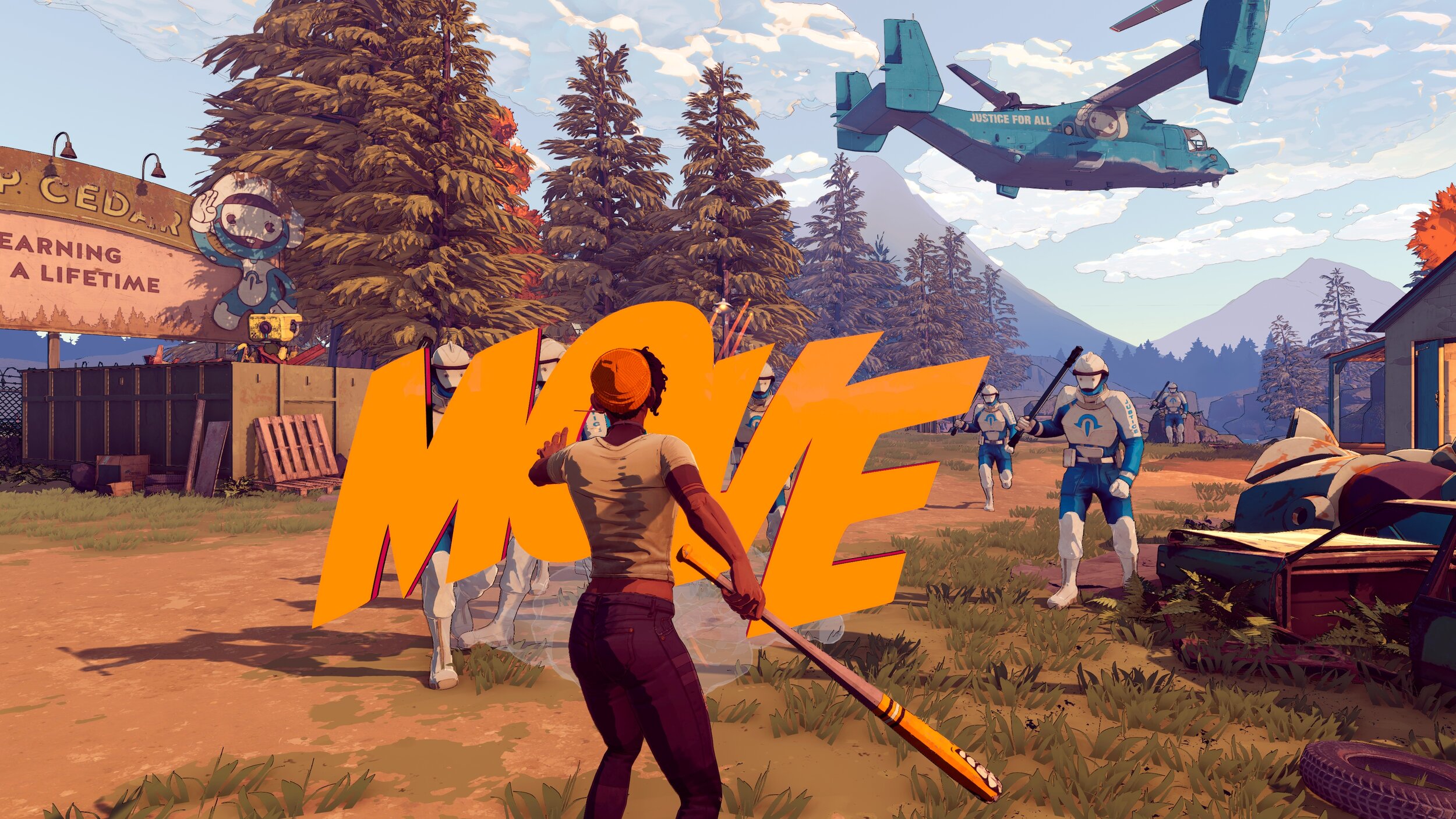 Dustborn is a new action adventure game developed by 'Red Thread Games' and published by 'Quantic Dream'. Dustborn is said to be coming out 2021 on the Xbox Series X, PS5 and PC. This game has a very cool concept in it but even so, it has to prove itself to us as we are getting a certain image from this game. Let's take a look.
Dustborn is set in the year 2030. You are in the United States of America but you can't call it united anymore. Things are very different. There was a specific and big broadcast that took place 30 years ago (so 2000) that changed everything but the sounds of it. You controlPax. She's an outcast, a con artist and ex convict. So basically a very nice girl who you bring to meet your parents. She's got a mission, to bring a certain package across America to Nova Scotia. She's on a journey. A road trip you can call it. She can't do this alone, especially being four months pregnant. Is there anything NOT going on in her life?! She will meet others who will join her on this journey.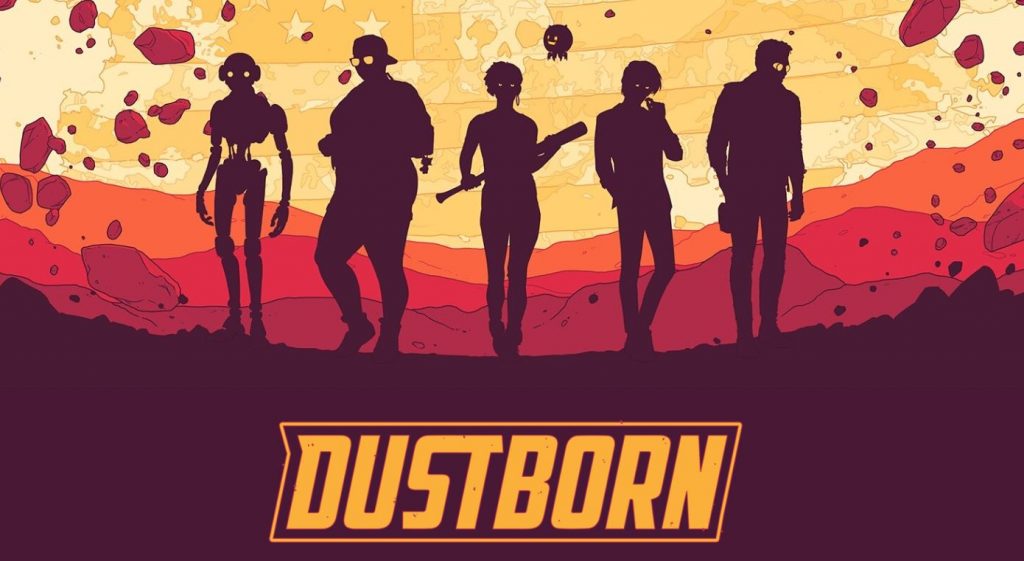 Dustborn has been described as "third-person, single-player, story-driven, road-tripping action-adventure about hope, love, friendship, robots — and the power of words." Dustborn is already making us quite concerned. From the description of the game to the design of the characters. It's giving us that new marvel comics horrible forced agenda character designed feel. Now Dustborn isn't in that league at all but it's the feeling we are getting. Instead of writing this game off, we decided to look in and see what's going on and the main things that made our ears open is their concept concerning words. The power of words. So don't just write this game off. Just check it out first. It's doing it's own thing.
Now the power of words. They say that words have power… actual power. You can use your words to attack enemies, manipulate characters and change things. Another thing inspired by the Bible, as it teaches about he real power of words and it's impact on people and the world but off course no one is giving credit to the Bible. In Dustborn you can use words to literally attack enemies and literally manipulate peoples thinking and ideas. We saw pax, with the large word "Move" forcefully shove a group of soldiers away, knocking them all down. There are NPCs in the Dustborn world that you can talk to but by using your words, you can completely change things. If it's not clear, Pax has powers but they are fuelled by 'disinformation'. Interesting.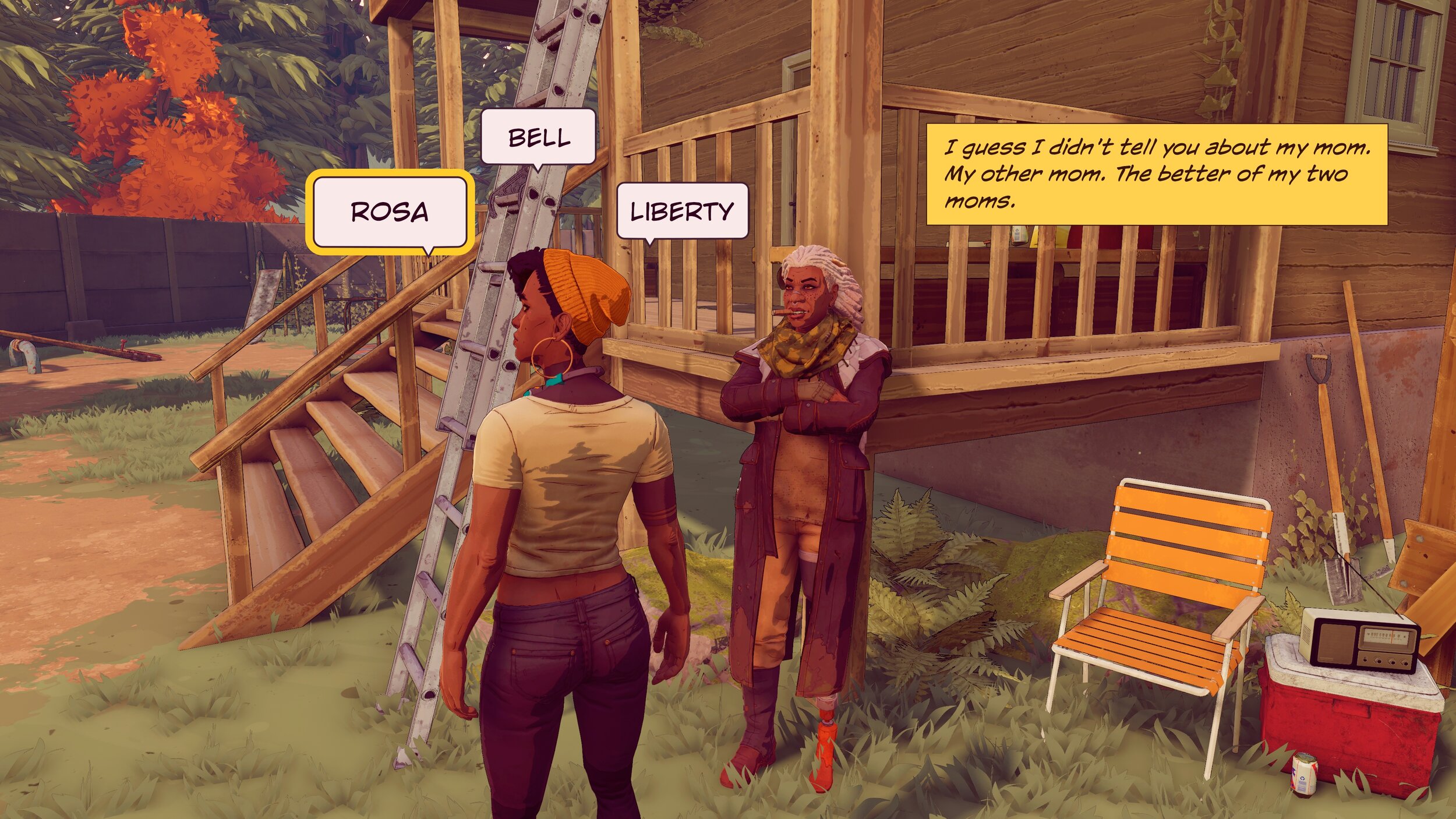 Your crew is the interesting thing. Like just look at them. It took us just one look to understand what's going on. There's a robot for crying out loud and a very large woman with the typical nose ring. She's bigger than everyone in the crew. Then you got Johnny slick hair with a mechanical hand. Looks like he ran away from a wealthy home or was part of a criminal group. The designs are saying something. Yes that's right. Robots are moving about, talking and doing their thing. Even the robot has a story. Each character has their own story and what they are running away from. So make sure to listen to them, learn and keep the information in the files within your head. You must manage your crew too so what you say to them and how they interact each other does matter. Do your job as a leader.
This road trip is not a normal one in case you couldn't tell. You will reach and explore a whole number of places. There's a decommissioned school in Nevada for gifted children. There's a former government re-education camp in Oregon. A weird great plains exclusion Zone and even robot factories in Detroit. There's a whole lot of "pit-stops across America". Exploration is important, especially to understand the history of America in Dustborn. The civil war that took place. The different factions and ideologies that are going on. Information maybe of the army that's chasing you guys. Just remember, you are posing as a rock band.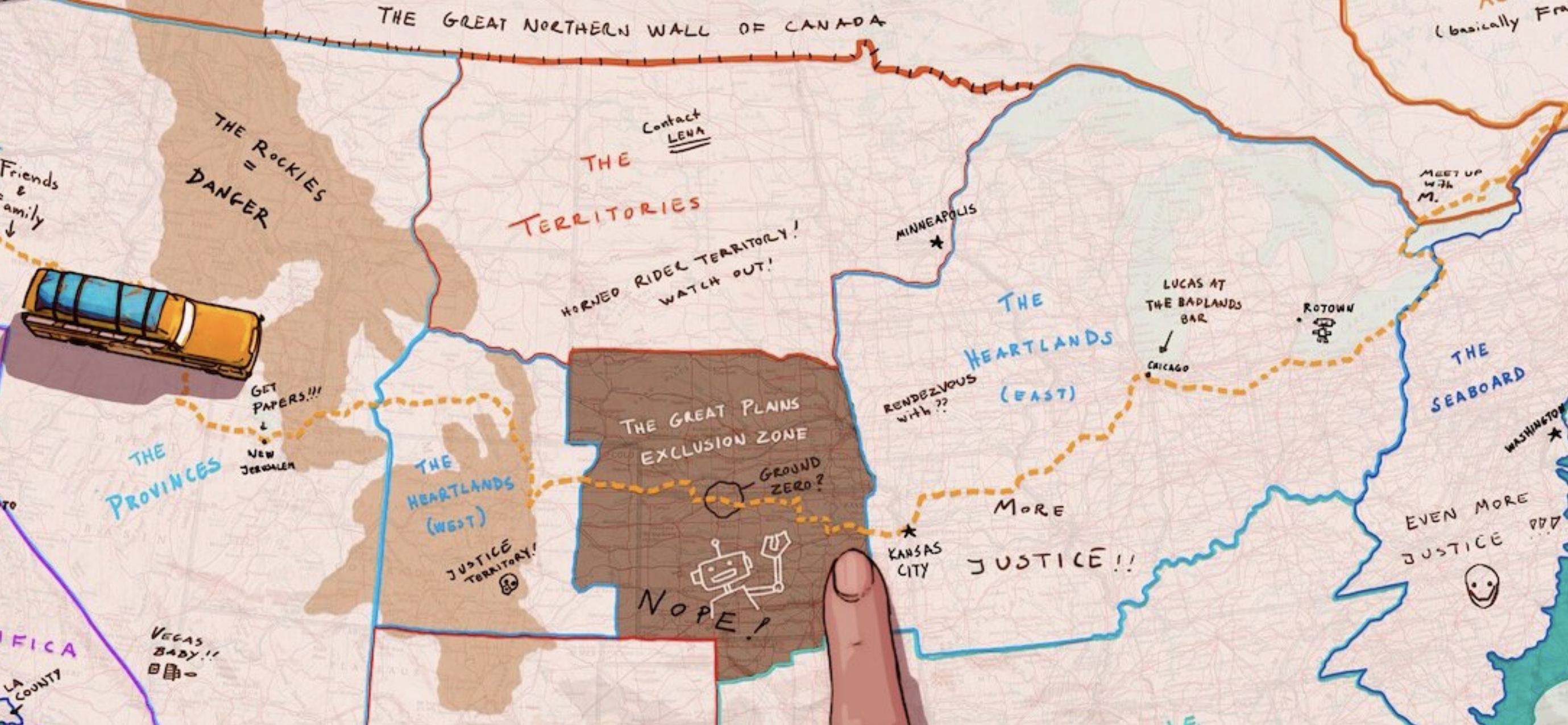 We checked out some Dustborn gameplay and it's mostly what we thought it would be. At first we thought their wouldn't be any real combat but there is actual engagements with the enemy. The game is described as if you will have options when it comes to your crew and recruitment but there really isn't any. It's the set people. We like that this is quite the adventure. We like that the world is quite active but our favourite is the concept surrounding words and their effects. Hopefully gamers playing this will rethink their view on words and their impact on things and people.
Overall Dustborn looks like a good game. It's big and clearly doing it's own thing with different approaches, from the cast of characters to the unique concept concerning words. We've seen this graphic style before and it normally works just fine, like here. We do like the environments too. It's sort of comical in a way too. This game looks like it has a big story to tell with twists, especially with Pax, the main character. The developers 'Red Thread games' have done a good so far. We at X35 Earthwalker will have to see what happens with Dustborn. Now Dustborn may have a road trip across America but that's truly a small journey compared to… the 'Earth walk!'
For more information check out the link below: