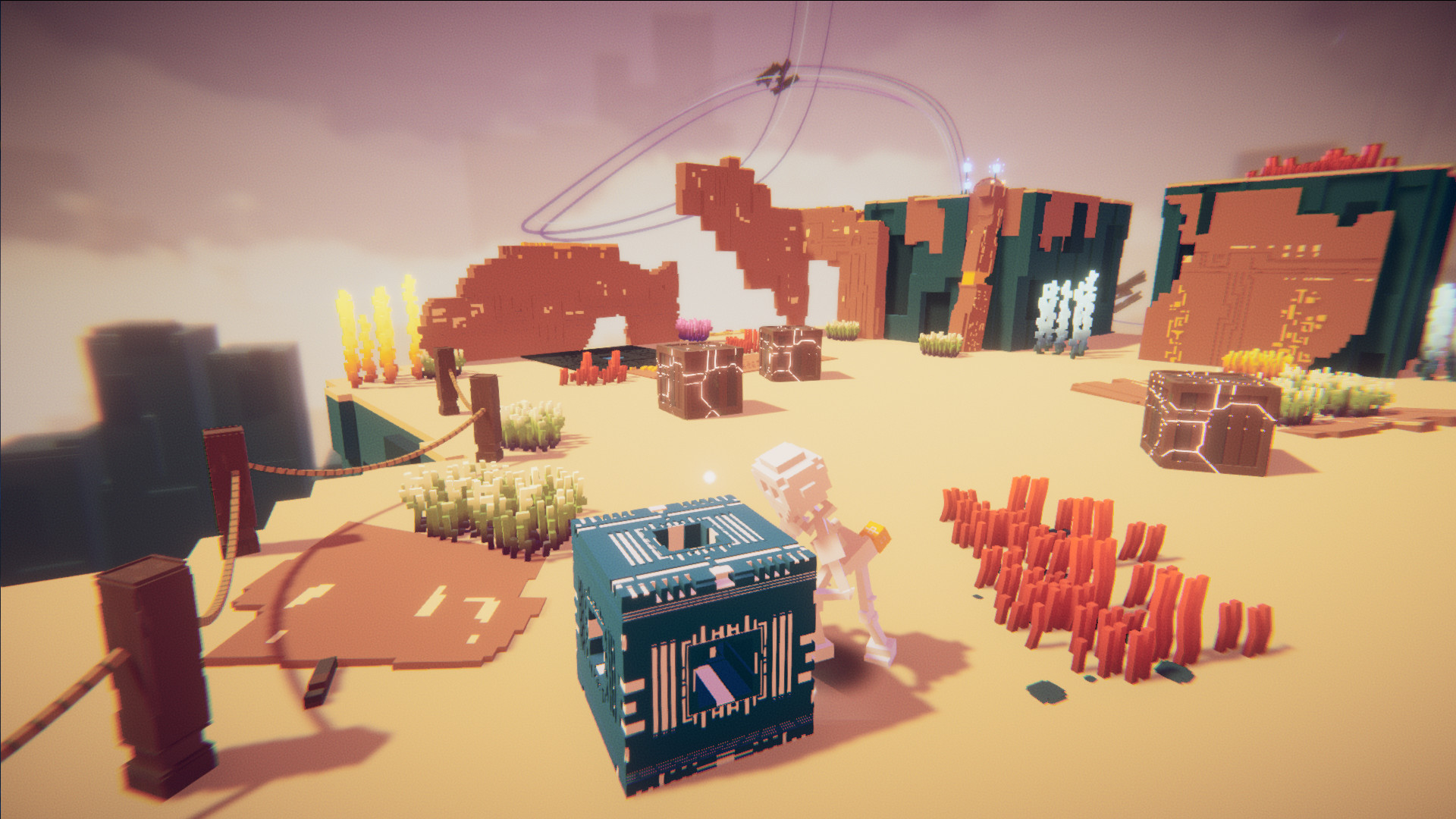 DE-EXIT – Eternal Matters is an action adventure game developed by 'Sandbloom Studios' and published by 'Handygames'. DE-EXIT – Eternal Matters is said to be coming out the 14th of April 2023 on the Xbox Series X, Xbox Series S, Xbox One, Nintendo Switch, PS5, PS4 and pc. X35 Earthwalker has his own view concerning blocks. DE-EXIT – Eternal Matters looking kind of blocky. Let's take a look.
DE-EXIT – Eternal Matters has a story. Quite simple though. You basically wake up in this mysterious and very different world. Of course everything isn't fine. There's something going on and they need a hero to save the day. Maybe, just maybe… you are that hero.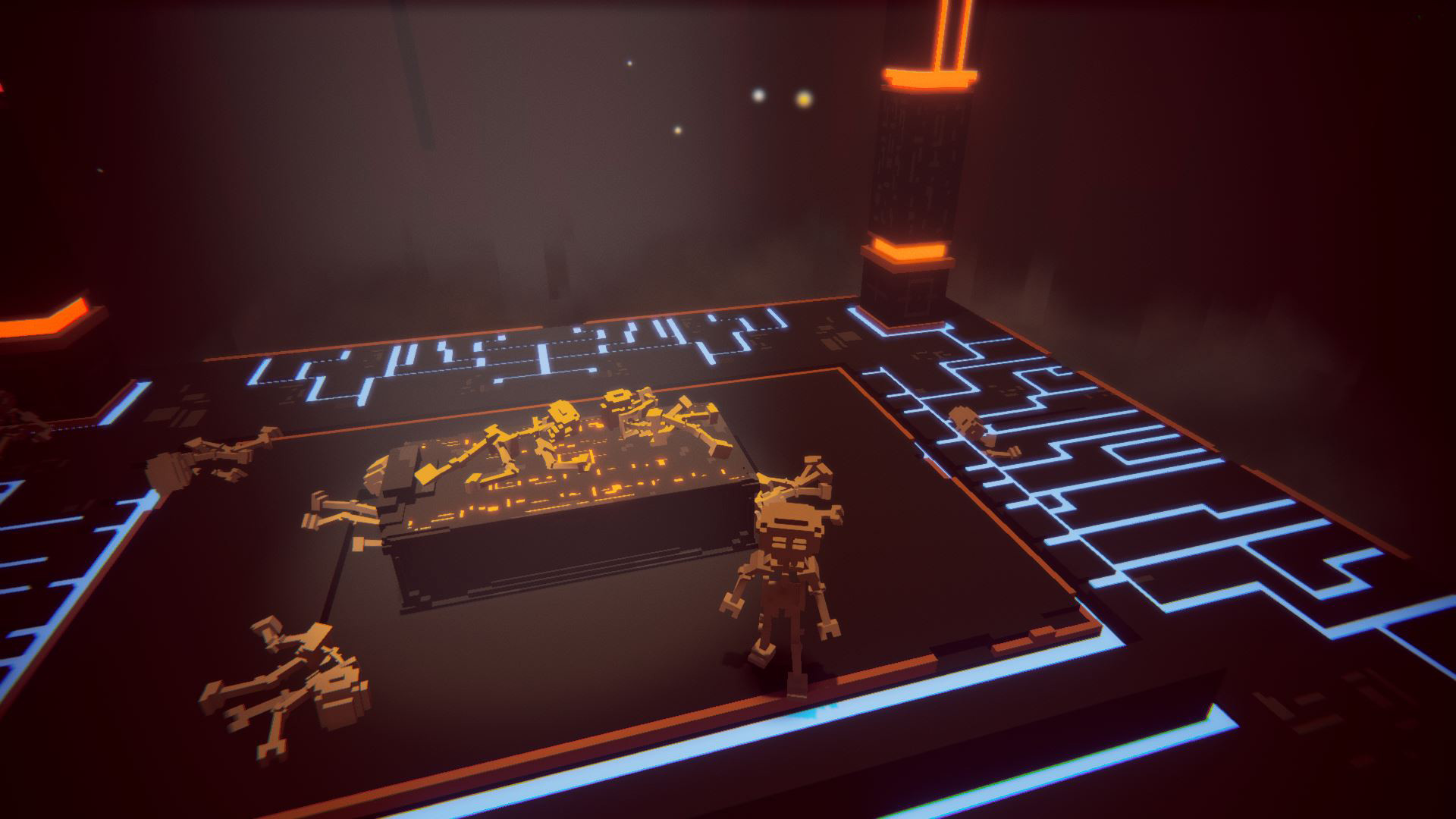 Check out this description of the game "Embark on a surreal afterlife journey to uncover the secrets of the broken and enigmatic Plane of Memory in this atmospheric adventure with hints of stealth. Immerse yourself in a warm voxel world presented with an intense cinematic approach. Dive into a profound, introspective experience, encounter its diverse inhabitants, and become the hero that saves the day!"
A lot of details has gone into this game. They worked to produce 'realistic vfx'. We hope to see this done well. Motion capture was used for animations as well. This means character movements are going to be realistic and hopefully clean. We hear there's even 'complex cinematographic features'. Also take notice of the textures in this game though. DE-EXIT – Eternal Matters may be taking the simple road.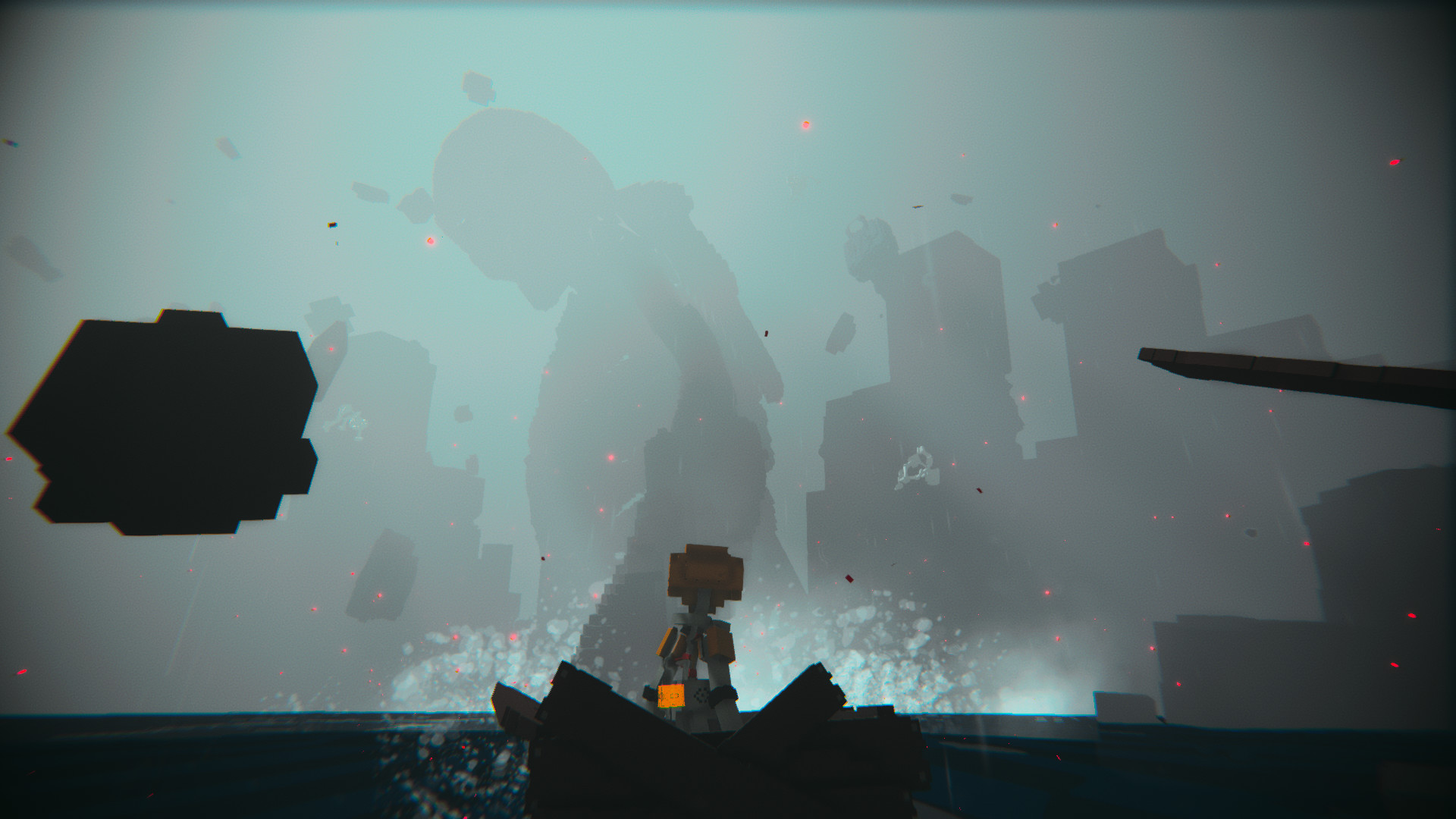 We checked out some DE-EXIT – Eternal Matters gameplay and it's what we expected. We definitely do like this big mysterious yet very blocky world. There's a lot to see here. Even though you control a skeleton, this game doesn't make us respect skeletons. Seems like a weak character for sure. Not impressed. Maybe if it did the dance… we might change our minds. The best thing about DE-EXIT – Eternal Matters is definitely the environments and visuals. We like what we see. The Skeleton runs too slowly too. Meat or not, you need to move faster.
Overall DE-EXIT – Eternal Matters looks like a good game. The puzzles are here and the particle effects here too. Looking good as well. DE-EXIT – Eternal Matters has something but we can see where it is lacking. Definitely a good game though. We just want to see more of the world. The developers 'Sandbloom studios' have done a good job with this game. We at X35 Earthwalker will have to keep an ear open for DE-EXIT – Eternal Matters to see what's happening. Now DE-EXIT – Eternal Matters may have a skeleton and a very blocky world but the blocks are not blocky enough for… the 'Earth Walk!'
For more information check out the link below: