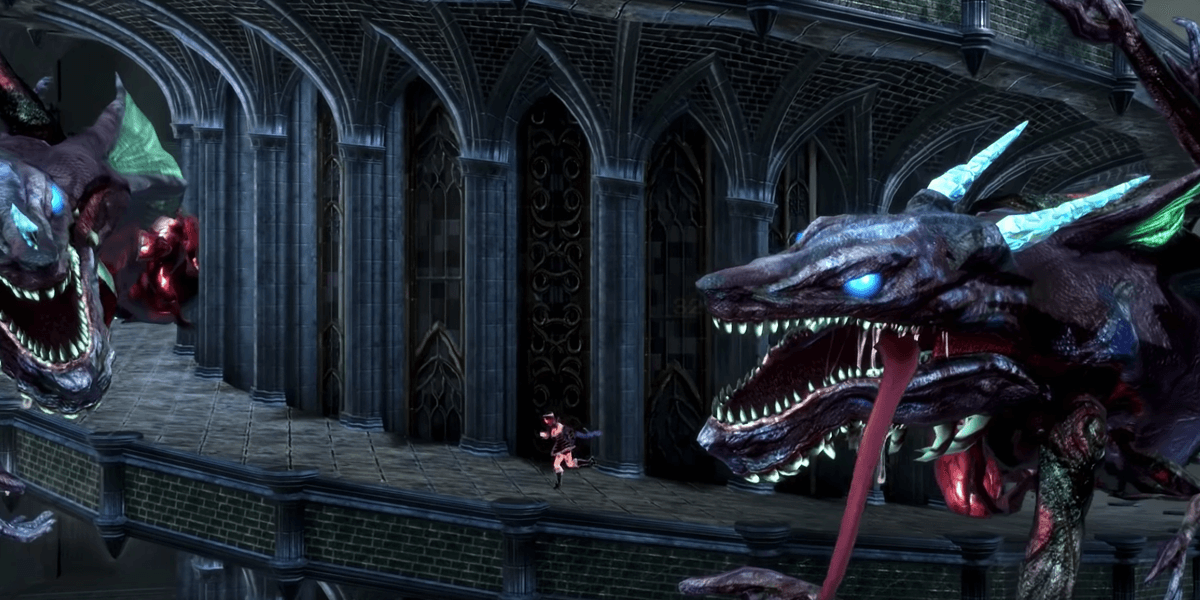 Bloodstained: Ritual of the Night is a new action side scrolling role playing game developed by 'ArtPlay' and published by '505 Games'. Bloodstained: Ritual of the Night is said to be coming out in the third quarter of 2019 on Xbox One, Nintendo Switch, PS4 and PC. Now this game will remind certain players of a past game. Let's take a look.
The story in Bloodstained: Ritual of the Night is quite straight forward. Players control Miriam, an orphan girl who is afflicted by an alchemist curse. This curse causes her skin to slowly crystallise. She must fight fight her way through a castle that's just loaded with demons and monsters. She must reach the castles master and stop him. This master is called Gebel and his flesh is also slowly crystallising but at this point, he's more crystal than flesh. So defeat evil in a race against time type plot.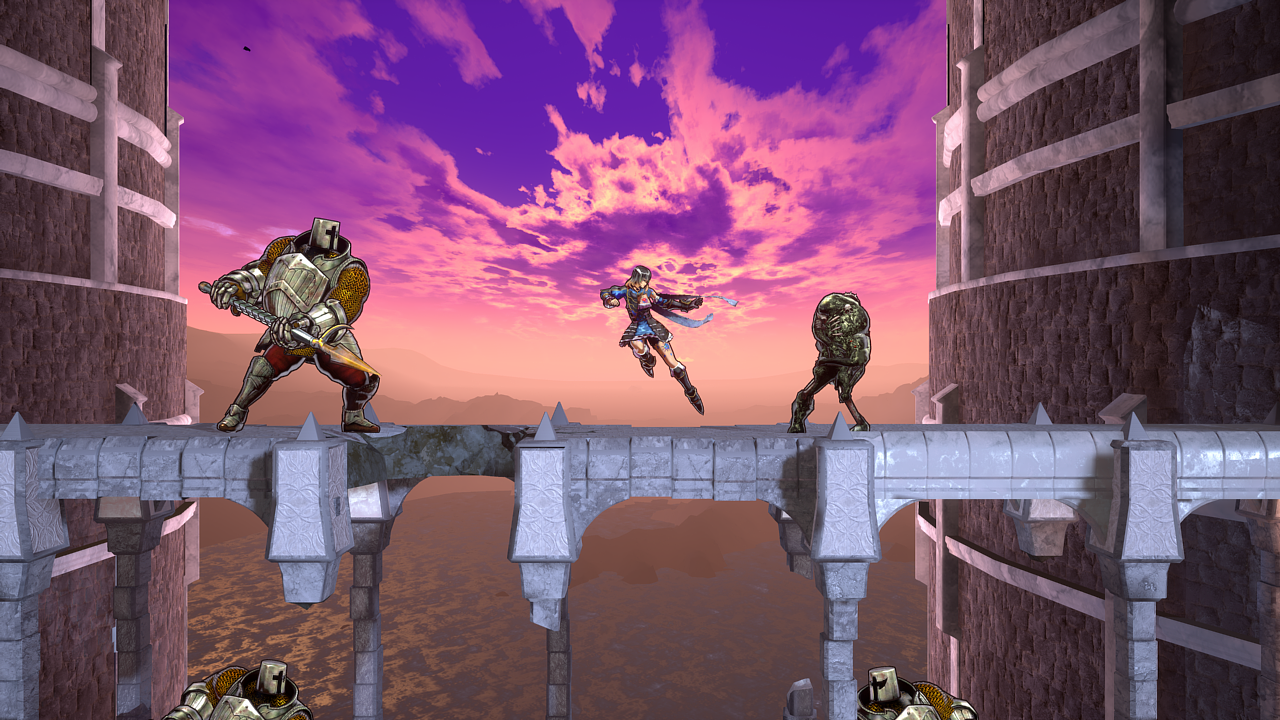 So certain gamers who look at Bloodstained: Ritual of the Night will be reminded of Castlevania. The action, side scrolling, many scary looking monsters and even the scenery all looks like it. That's the point. People really enjoyed Castlevania and so a good idea is to go for a similar style but do it better. So yes, the jumping, attacking, exploring, creed environments and scary monsters are there but there's more. Players will need to get their hands on good weapons. This can be done by unlocking, crafting and collecting them. So yes, explore the area and see what you can find.
Literally there isn't that much to say about Bloodstained: Ritual of the Night because it is similar to Castlevania. The graphics are very good and the environments are very detailed as well. The movement animations are very good indeed. Each movement is done well. There are numerous and we mean numerous enemies of different types, behaviour and looks. There are many bosses too with the dragon boss grabbing probably the most attention right now. The gameplay looked good right now.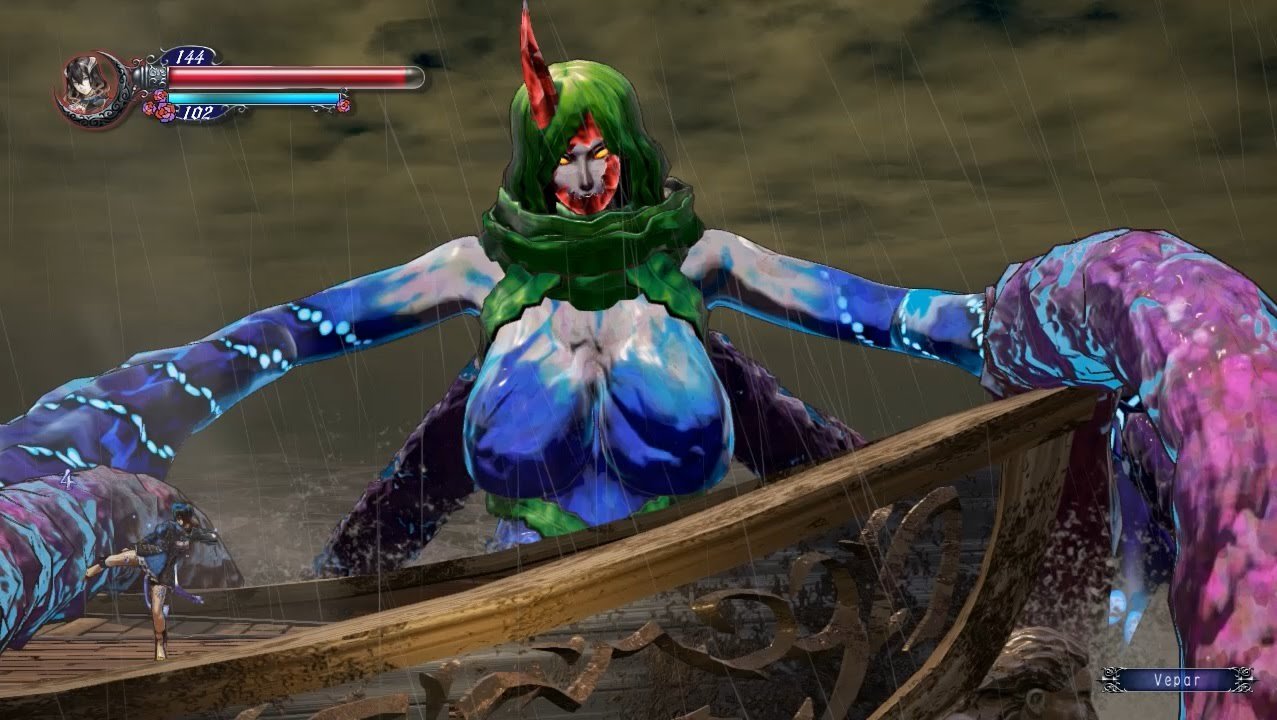 We've seen many cool weapons too in Bloodstained: Ritual of the Night. Blades and swords that have different ranges and effects. We've seen guns and other projectile weapons. Even what looks like magic. There's a summoned dragon mouth that breathes special flames on enemies. Special abilities and effects in abundance too. Off course not everything is known and we hope there is a huge variety of options when it comes to weapons. This game has the setting and potential to do so.
Overall Bloodstained: Ritual of the Night seems like a very good game so far. Gameplay is definitely good so far. The level design and environments are very good and detailed. The variety of enemies is good too and we hope there is more. The developers 'ArtPlay' have done a very good job so far. We at X35 Earthwalker are looking forward to seeing what Bloodstained: Ritual of the Night has to offer gamers. It definitely looks bigger, and better than Castlevania. Now Bloodstained: Ritual of the Night may have demons and many weapons but all of them are useless when it comes against… the 'Earth Walk!'
For more information check out the link below: