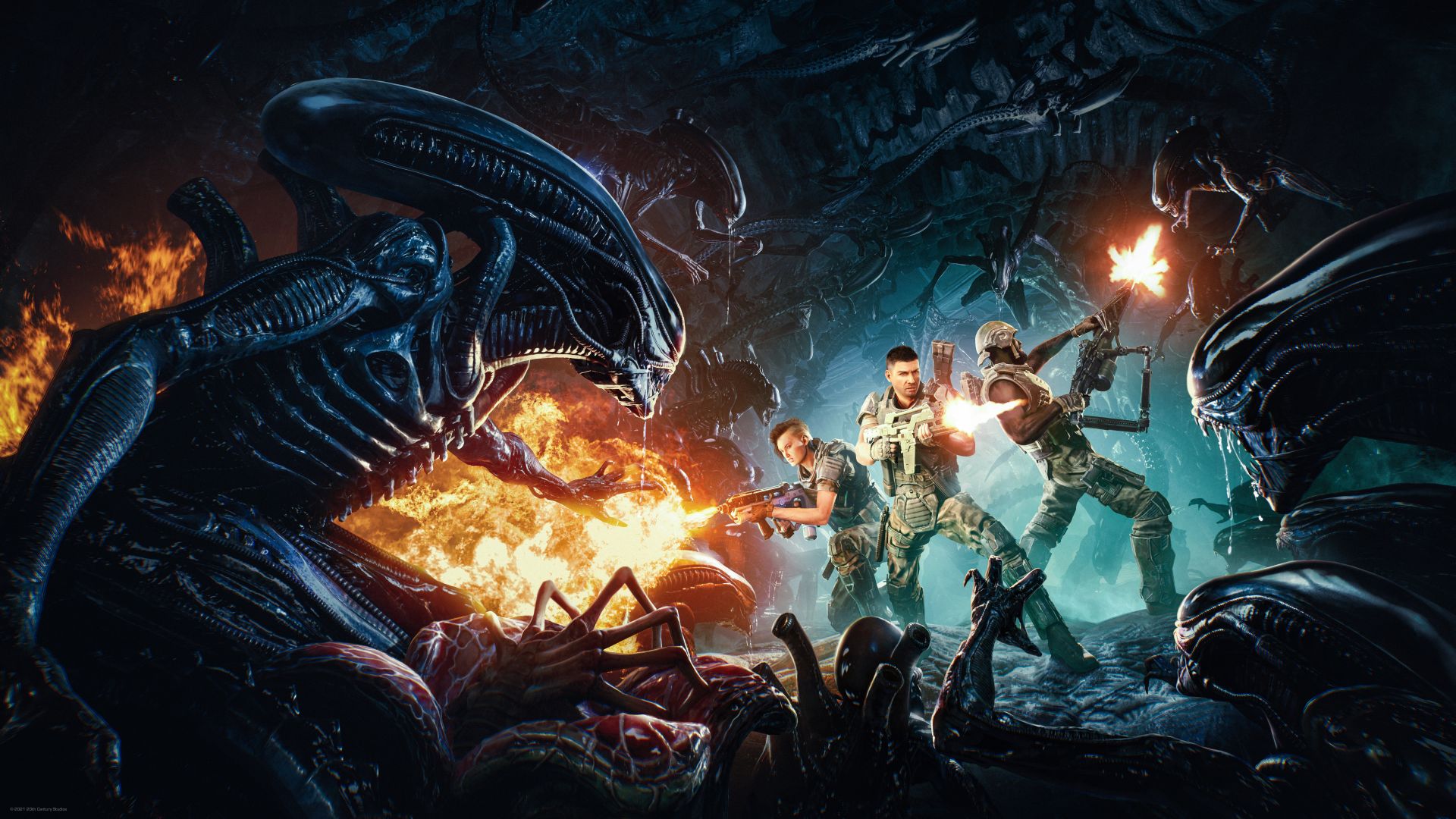 Aliens: Fireteam is a new cooperative third-person survival shooter game developed and published by 'Cold Iron Studios'. Aliens: Fireteam is said to be coming out in the third quarter of 2021 on the Xbox Series X, Xbox One, PS5, PS4 and PC. The aliens are back and this time, it's serious. Let's take a look.
Aliens: Fireteam has a very simple story. A fire team of marines, hardened marines jump in, head first into a major league xenomorph threat. Why? Well a "mysterious distress call" went out and off course we just got to respond right. The marine assault unit make their way to LV-895 which is in the outer colonies. It wouldn't be an shooter alien game if this place didn't have xenomorphs and some sort of ancient alien civilisation links. Also it wouldn't be aliens if there wasn't any hidden corporate secrets going on. So yeah, Aliens: Fireteam has the typical package.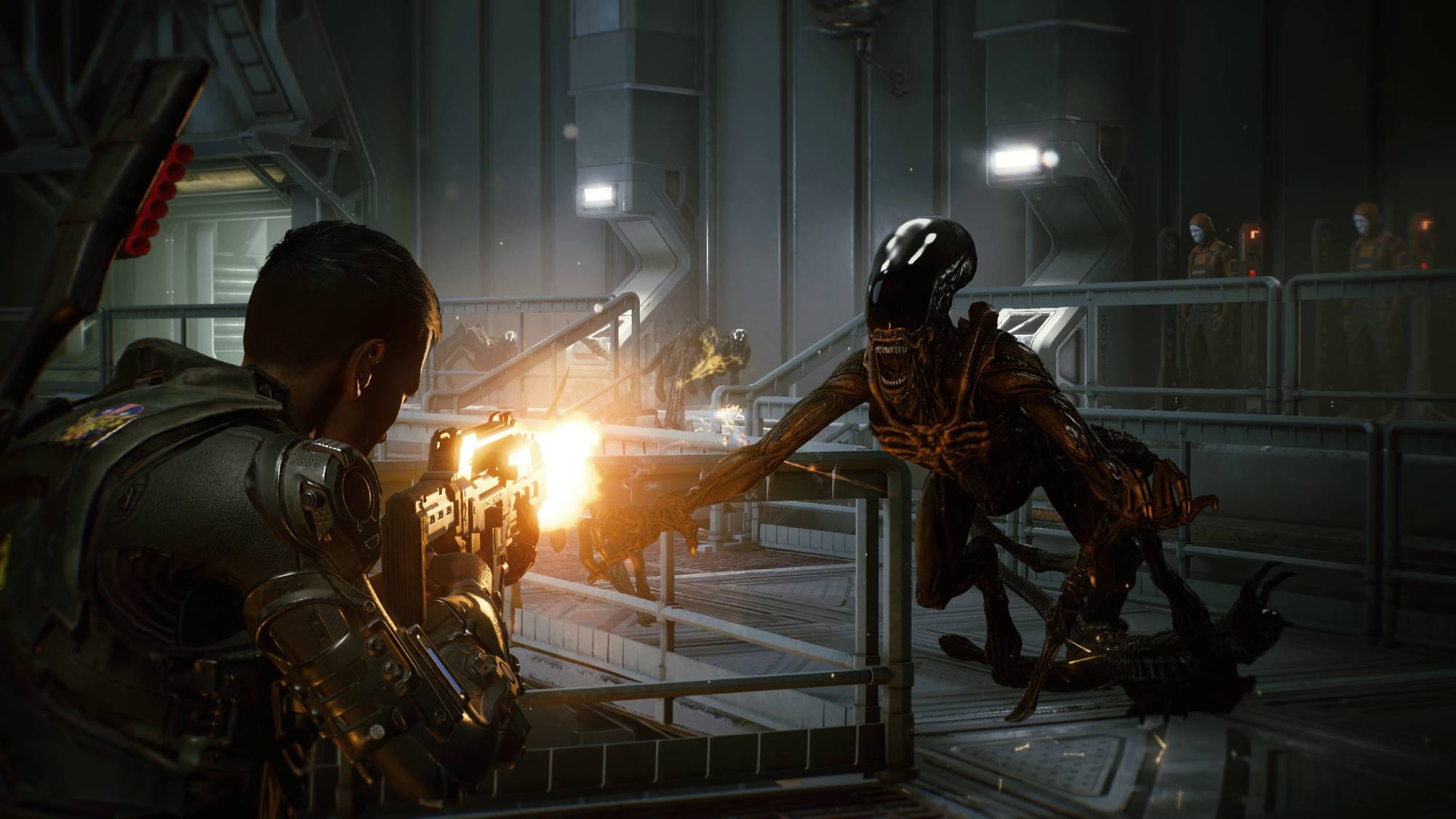 So let's give it to you straight. Aliens: Fireteam is a cooperative third person shooter game. You get to create your own fire team and customise them. You can decide their class, perks, weapons (off course) and gear. Then dive straight into the action and start shooting. Expect loads of danger and enemies. There's 30+ weapons from what we have heard. About times the marines get new weapons. Got to adapt and improve. There's also 70+ weapon attachments/mods. Let's get into a bit more details.
There are five unique classes: Doc (Doctor), Gunner, Technician, Recon and Demolisher. We can figure out what each class does. Doc would be focused on healing and health. Gunner is the big gun and should do the most direct damage. Technician has the technology to grant advantages, basically the support class. Recon should be the one to bring awareness, expose enemies, navigate, lead the charge sort off. Demolisher just blows stuff up and maybe destroy fake walls for secrets etc. Each class has their own character perks and special abilities. Aliens: Fireteam has variety.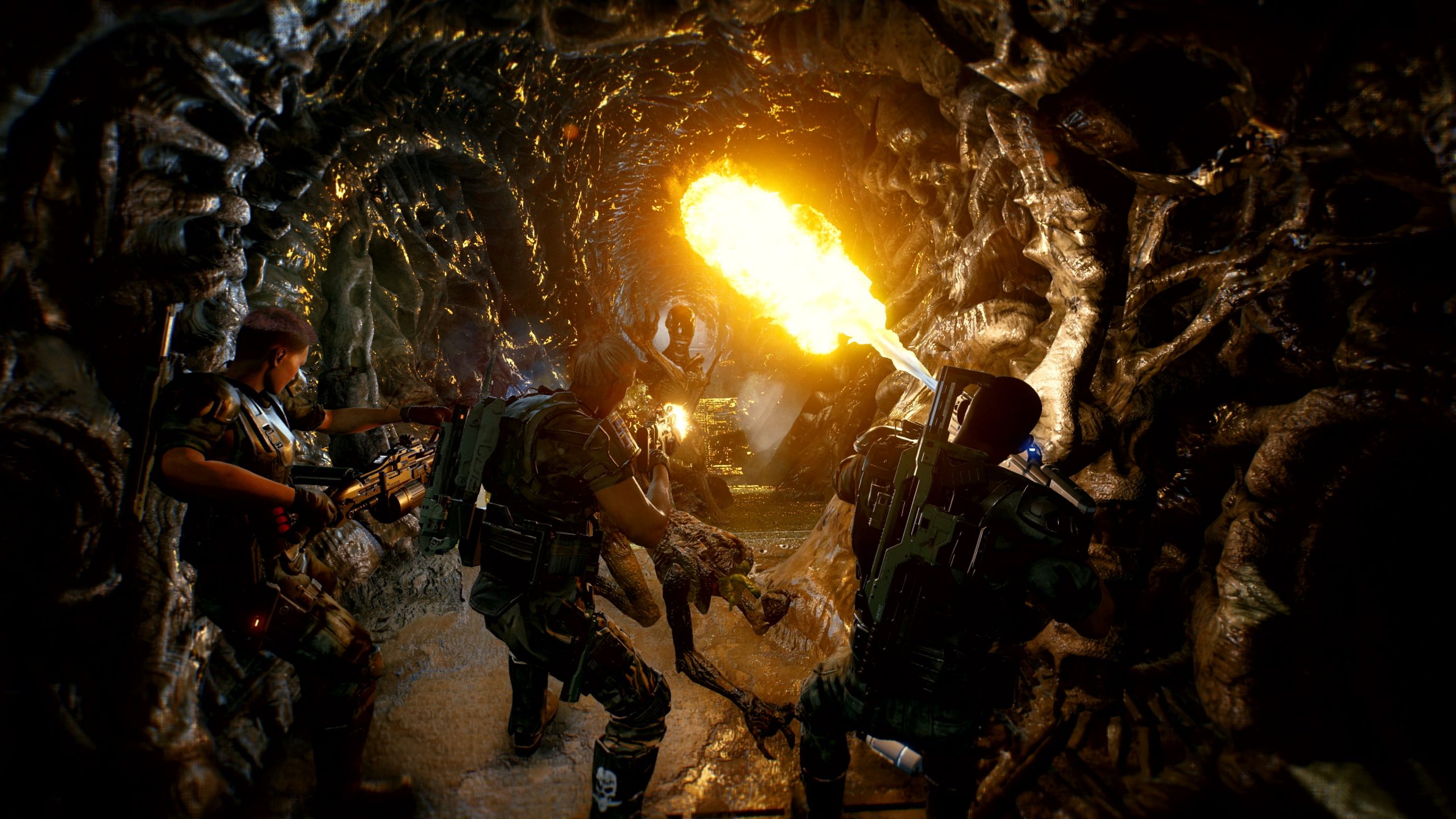 There are four different campaigns in Aliens: Fireteam that are said to introduce new storylines to the alien universe. We are expecting a variety in the level designs because of the different campaigns. Some locations are clearly xenomorph hives or heavily taken over areas. So the developers need to capitalise on this. There's also a challenge card system to make your playthroughs different and add deployability to the game. The card challenge seems to be where you can accept added difficulties, twists to shake things up.
The enemies you face are interesting for the most part in Alien: Fireteam. There are two groups: Xenomorphs and "Weyland-Yutani synthetic foes". Not only that but we hear there are over 20 enemy types. This is exciting. We expected more enemies and variety of xenomorphs and they have done that. There's 11 different types of xenomorphs which includes facehuggers and praetorians. So expect even new xenomorphs. Those synthetic enemies can harm you up close while some wield weapons as in guns. They take cover and fire at you.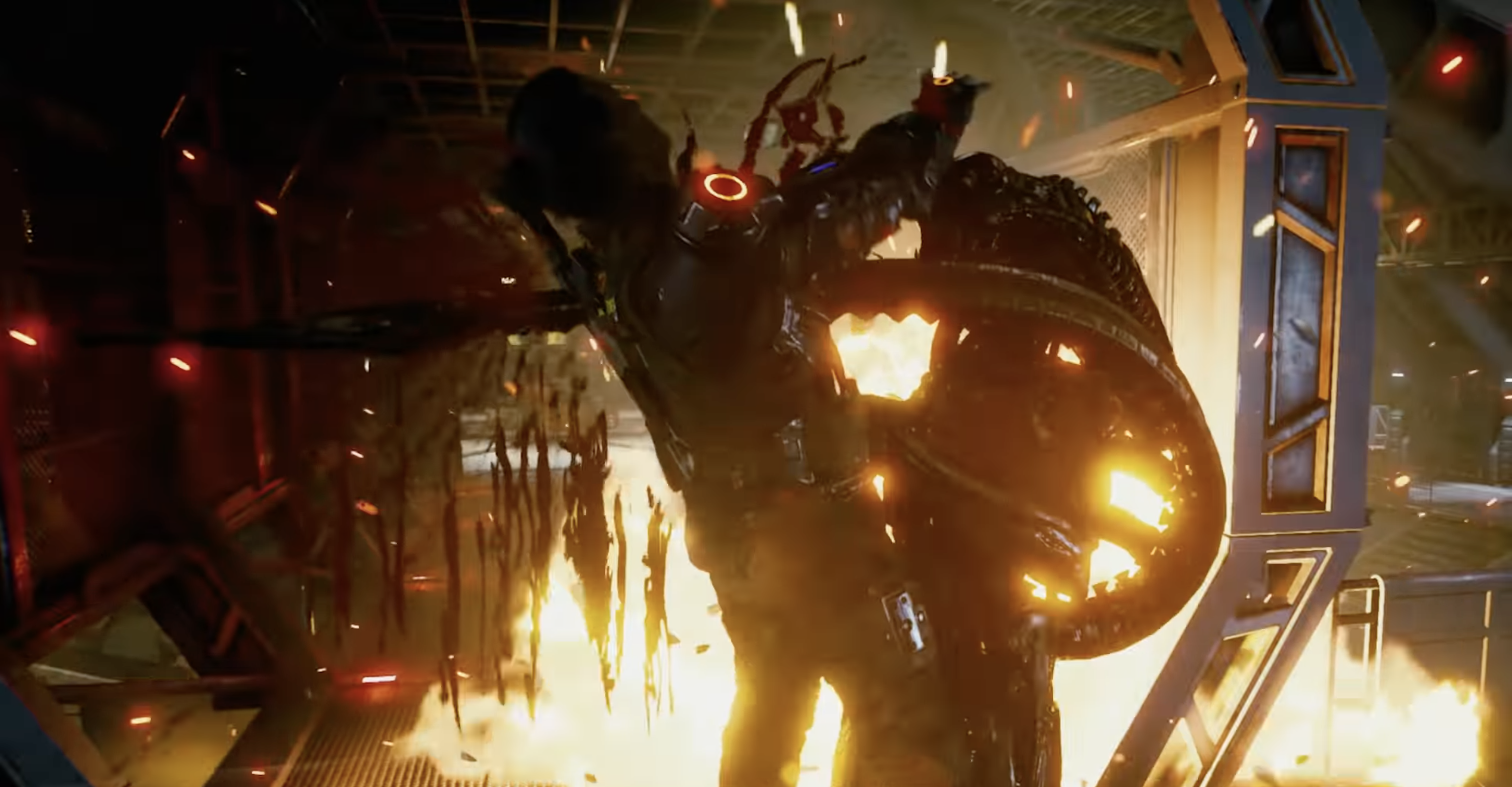 We checked out some Aliens: Fireteam gameplay and it's what we expected. We are glad they are doing it this way. It's a serious fire fight out here. The aliens, each type have their own intelligence concerning how they attack and function. For example some types are all about ambushing you. Some try to outsmart you. Maybe while the main xenomorphs rush you, the smarter different type might try to go around. We know that players must watch out for vents, doors and off course keep an eye on the ceilings and walls too as threats can come from every angle possible. This means players need to work together and use cover well and hold good positions to prevent getting caught off guard.
Overall Aliens: Firebase looks like an awesome game. We are saying this with confidence. We like that you can play with both human players or A.I teammates. Not every has friends available or friends online at all. Aliens: Firebase plans to bring intense action. Facing literal hordes of enemies in some cases and feeling overwhelmed. We hope there is a high difficulty for this game. It needs to be difficult. Also the game looks very good. The graphics and visuals are very good. The level designs from what we have seen look very good too. Facilities and hive like areas. The developers 'Cold Iron Studios' have done an excellent job with this game. We at X35 Earthwalker look forward to seeing this game. This is an aliens game we are excited to see. We hope the devs do well with it. Now Aliens: Fireteam may have what fans have been waiting for but it's still not as good as it would be if it was made by… the 'Earth Walk!'
For more information check out the link below: