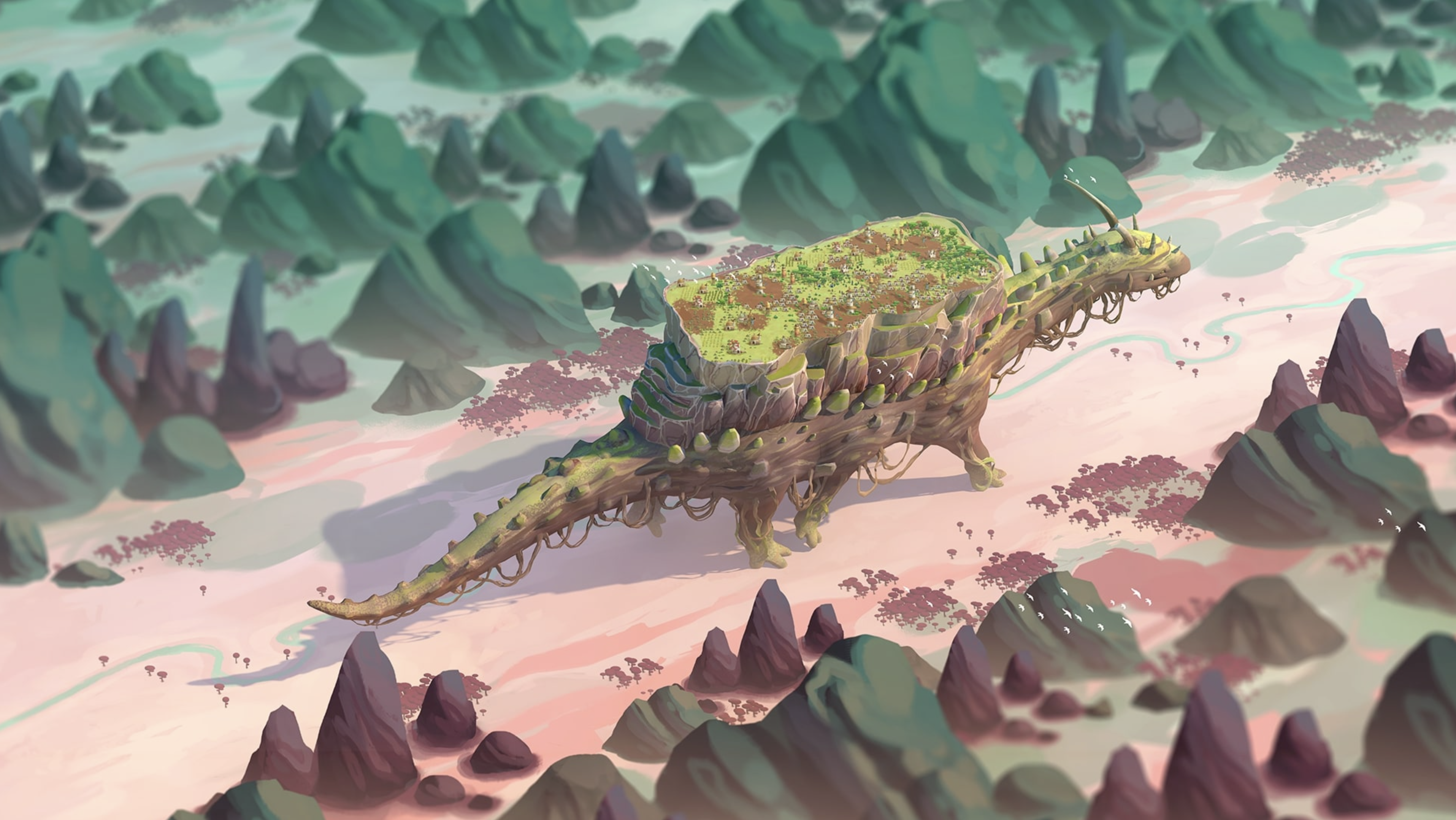 The Wandering Village is a simulation strategy game developed by 'Stray Fawn Studio' and published by 'Whisper Games'. The Wandering Village is said to be coming out in September 2022 on the Xbox Series X, Xbox Series S, Xbox One and pc. Another Xbox exclusive. The Wandering Village is sounding like another chill game. X35 Earthwalker sees the games others don't. Let's take a look.
The Wandering Village has a simple story. Basically you and your village is living on top of a massive creature. Looking like a dinosaur but kind of friendly. It's called Onbu by the way. This is all happening because the world is being ruined by some dangerous spores spreading all over the place. Now you must build your settlement and survive on top of this creature.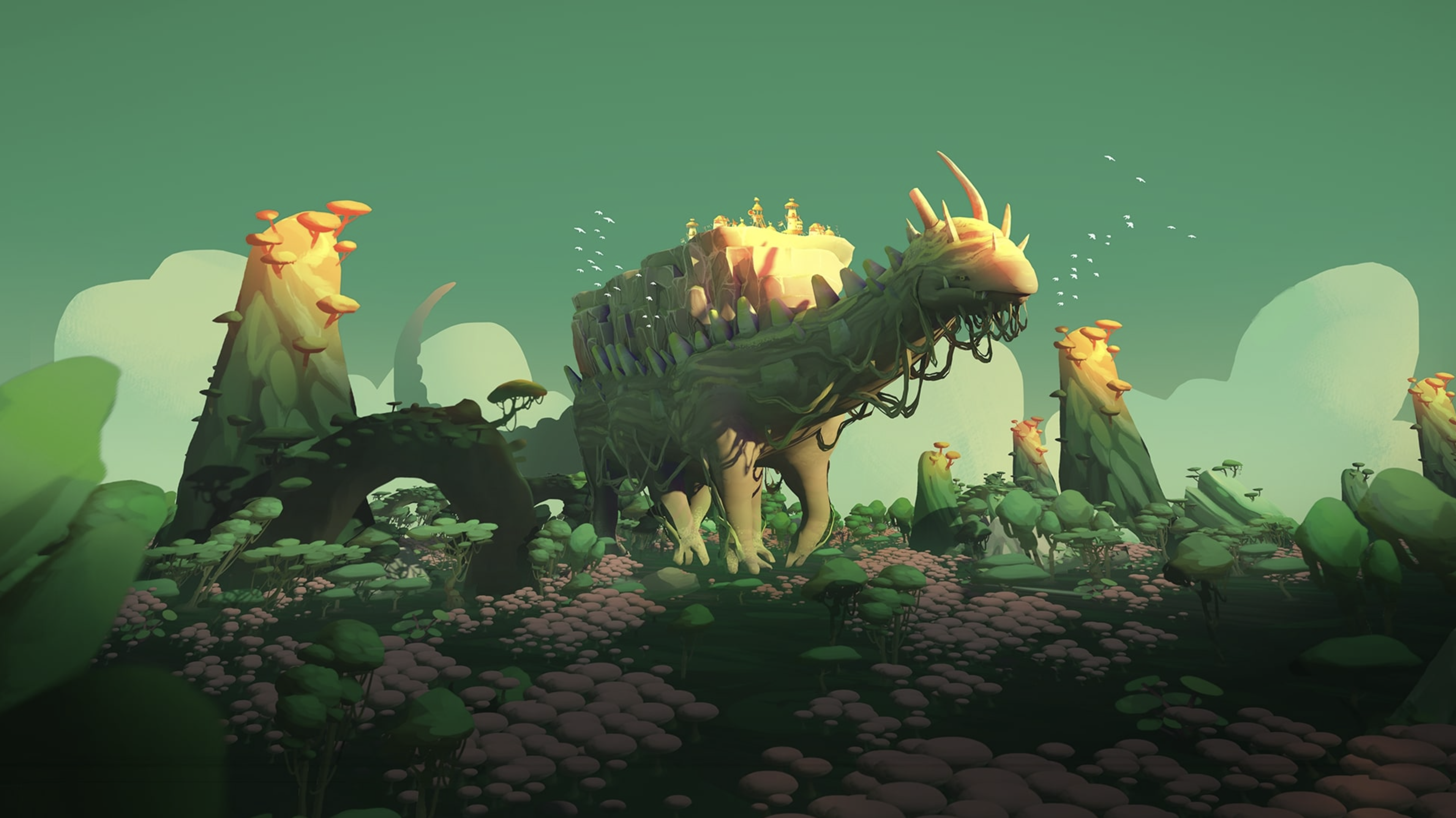 Since you are the leader, you make all the decisions. Find and then research new technologies but know they can come with a risk. There's hazards off course. Things can get set on fire and your villagers need to out those flames. There's different biomes so you must adjust and be prepared for each one. You have limited space in The Wandering Village as you are on a creatures back. So plan your production chains wisely.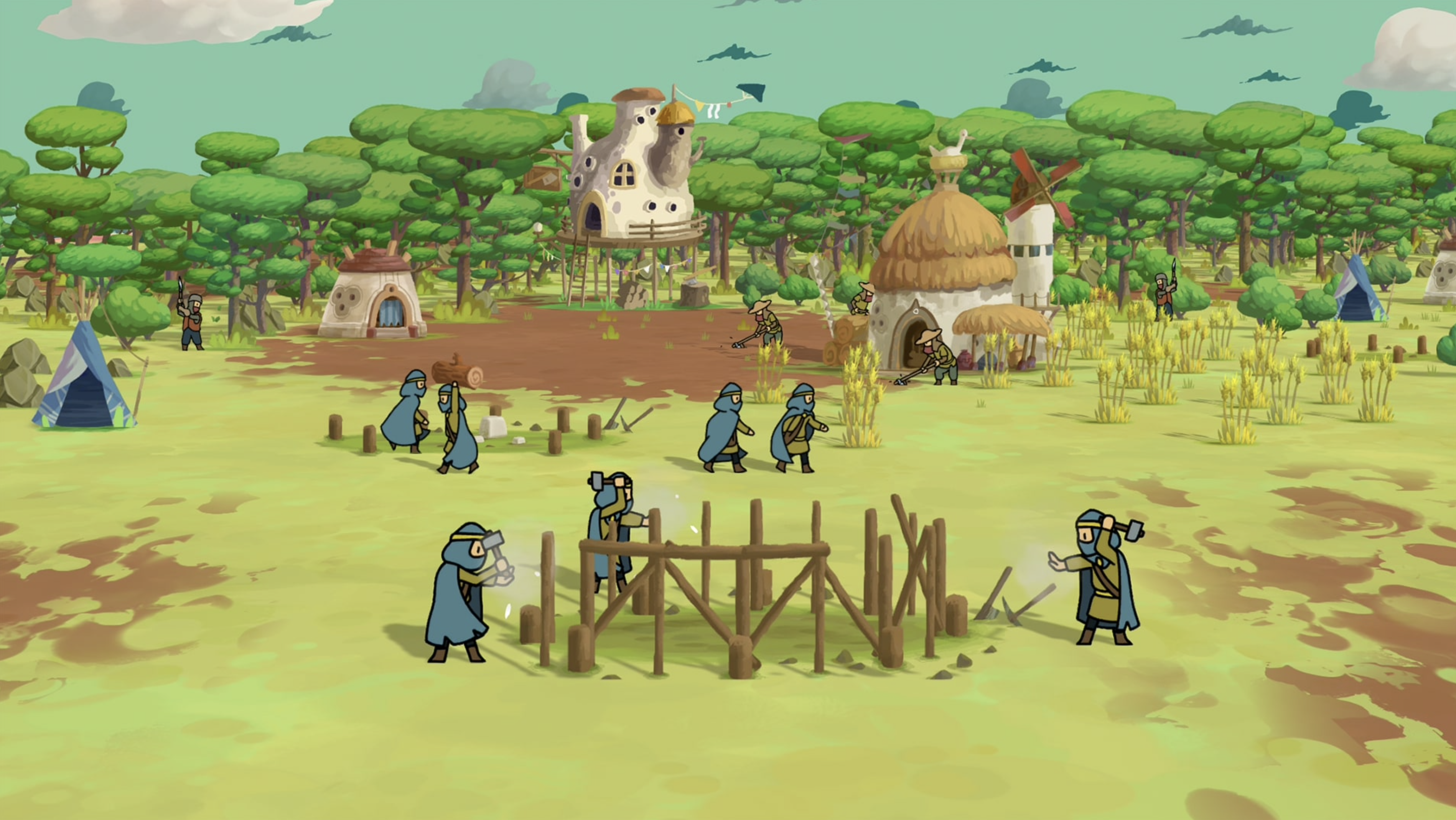 We checked out some The Wandering Village gameplay and it's what we expected, except for the graphic style. We like that you have to decide if you want to just use the massive creature, Onbu, for your villages needs or to have a metal relationship with it. You scratch it's back, it scratches yours. Build a symbiotic relation with it. Interesting.
Overall The Wandering Village seems like another more casual chill game for players. It's nice to see an Xbox exclusive like this. There's many dangers but we hope it actually makes the game difficult. There's mean weather, poisonous spores and parasites that love blood and more in The Wandering Village. These survival games need to be hard for it to be effective and impactful. The developers 'Stray Fawn studio' have done an alright job so far with this game. We at X35 Earthwalker hope this game does its thing. Now the Wandering Village may have a massive creature but it's not big enough for… the 'Earth Walk!'
For more information check out the link below: