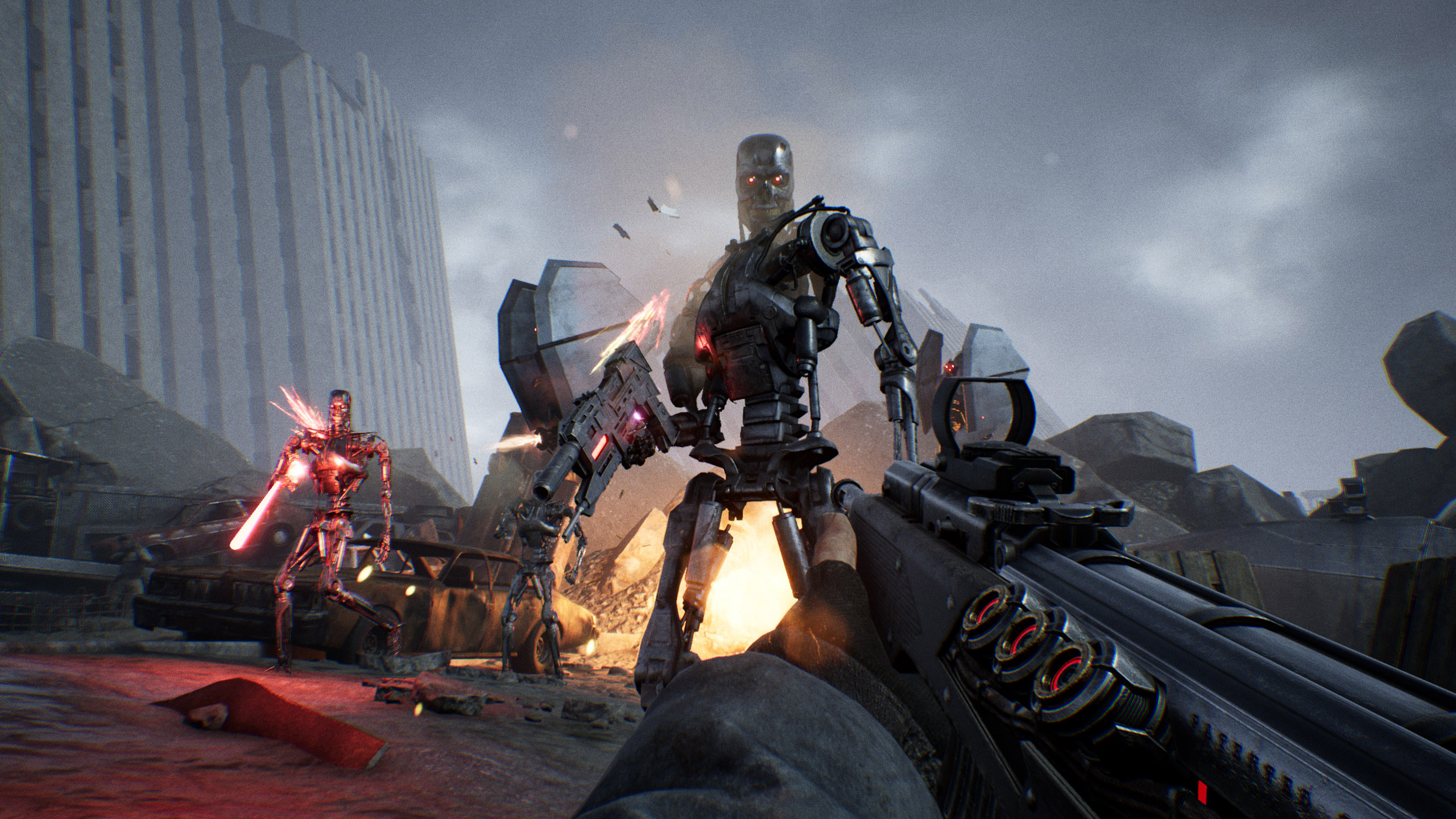 Terminator: Resistance is a new first person shooter action game developed by 'Teyon' and published by 'Reef Entertainment'. Terminator: Resistance is said to be coming out December 3rd 2019 on the Xbox One and PS4 but the 15th of November on PC… in the US; however in the UK it's released the 15th of November on the Xbox One and PS4. So different dates for the two locations. A new terminator game huh. Let's take a look.
In the world of Terminator: Resistance things are taking place pretty much 30 years after Judgment Day (the fake judgement day). Terminator: Resistance is all about a new hero. This hero is called Jacob Rivers. He's basically a soldier in the resistance pacific division. He isn't anyone of interest as he's not a high ranking soldier either. He's just a private. Jacon Rivers learns that Skynet has marked him for termination as he's declared to be the latest threat.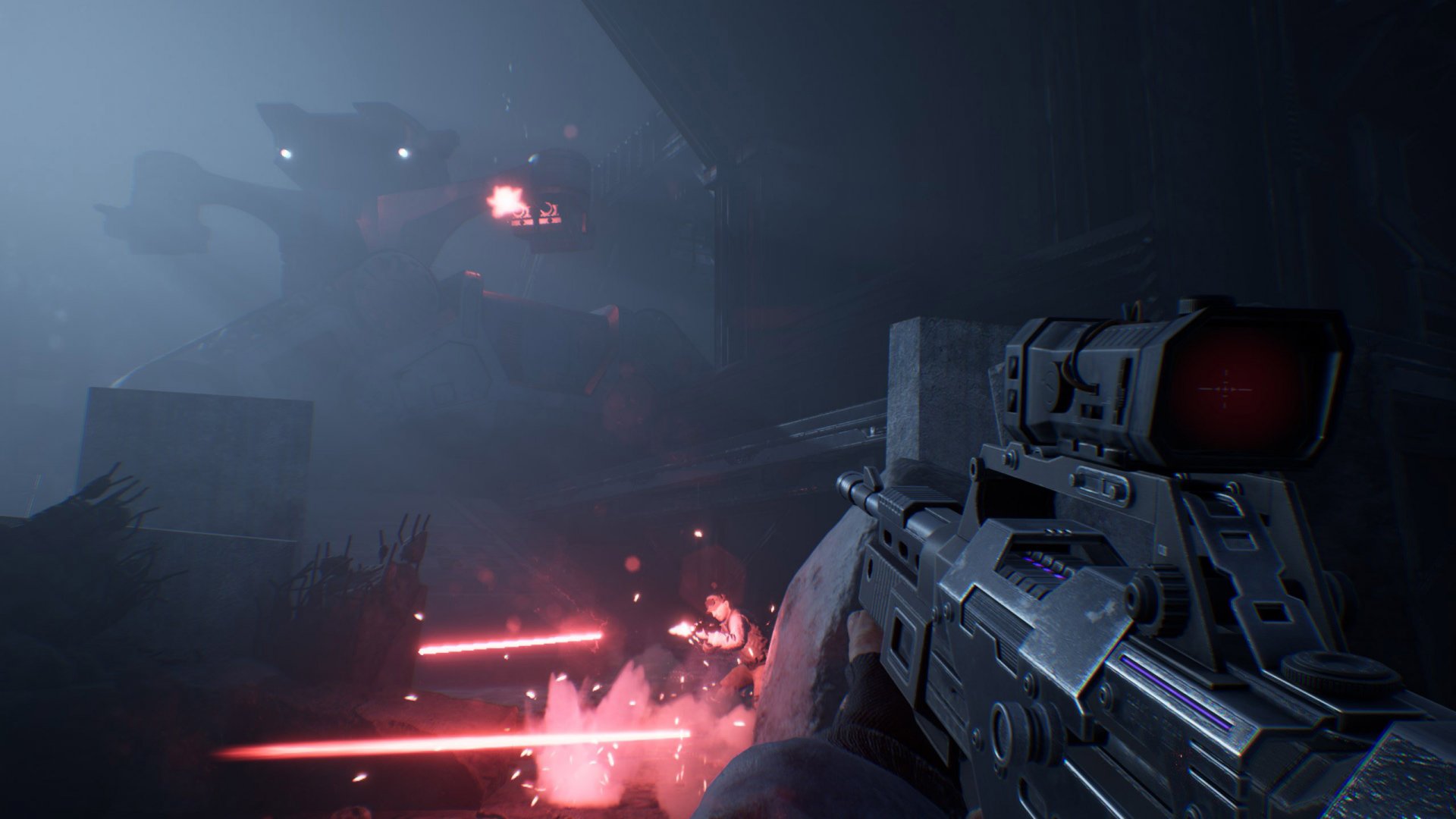 So anyone who has watched the Terminator movies and know about them can guess what to expect from Terminator: Resistance. Everything that takes place is leading up to a major league battle which will decide everything. You must decide the fate of mankind in this war against machines and off course you must destroy Skynet's defence grid. Sounds familiar? Well you are getting the Terminator experience here.
Terminator: Resistance takes place in a post apocalyptic Los Angeles, you can explore the whole area, complete the main story which will help you move up through the ranks of the resistance. There's also side-quests which are about helping your friends.
You know a future based game is going to have some cool weapons. Terminator: Resistance has a whole arsenal of weaponry but you have to earn them, either through trading or even crafting. In this world, you must search for scraps. What we can tell you though is that the weapons are based on plasma. There are some weapons that are good for just getting out there and shooting everything while others assist in stealth, sneaking around and even hacking.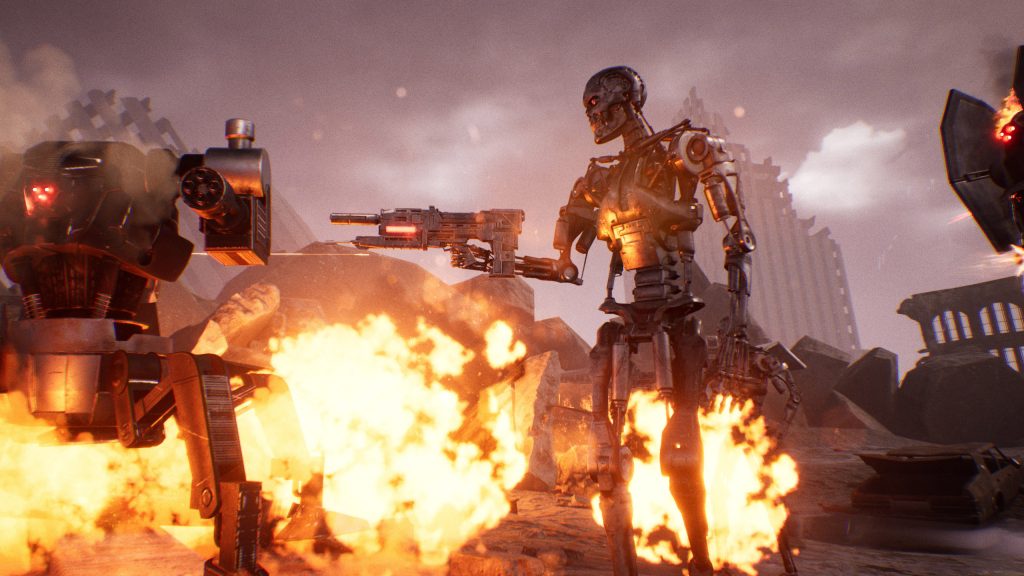 The enemies are off course the machines. Players will face some well known machines like the T-800. Expect different skeleton looking machine monsters who are unforgiving and want you dead. Such is the world of Terminator: Resistance. Also there are a good number of enemies who are brand new as in you're going to get a surprise when you meet them.
We checked out some Terminator: Resistance gameplay and it's quite what we expected. A destroyed world with flames and dying humans everywhere. There are numerous machines who are merciless and you need to shoot them to death. Helping and finding survivors, uniting and search dead machines for parts and scraps. We saw the armoured spider and spider scout enemies. The gameplay looks good for a first person shooter.
Overall. Terminator: Resistance seems like a good game so far. It definitely does it's job as a first person shooter but it adds a few extra elements like the stealth/sneaking and the scavenging with crafting. The enemies are a clear threat. The graphics look very good and the sounds are good too. The developers 'Teyon' have done a good job with this game so far. We at X35 Earthwalker will have to see what Terminator: Resistance has to offer. Now Terminator: Resistance may put up a fight but it doesn't stand a chance against… the 'Earth Walk!'
For more information check out the link below: