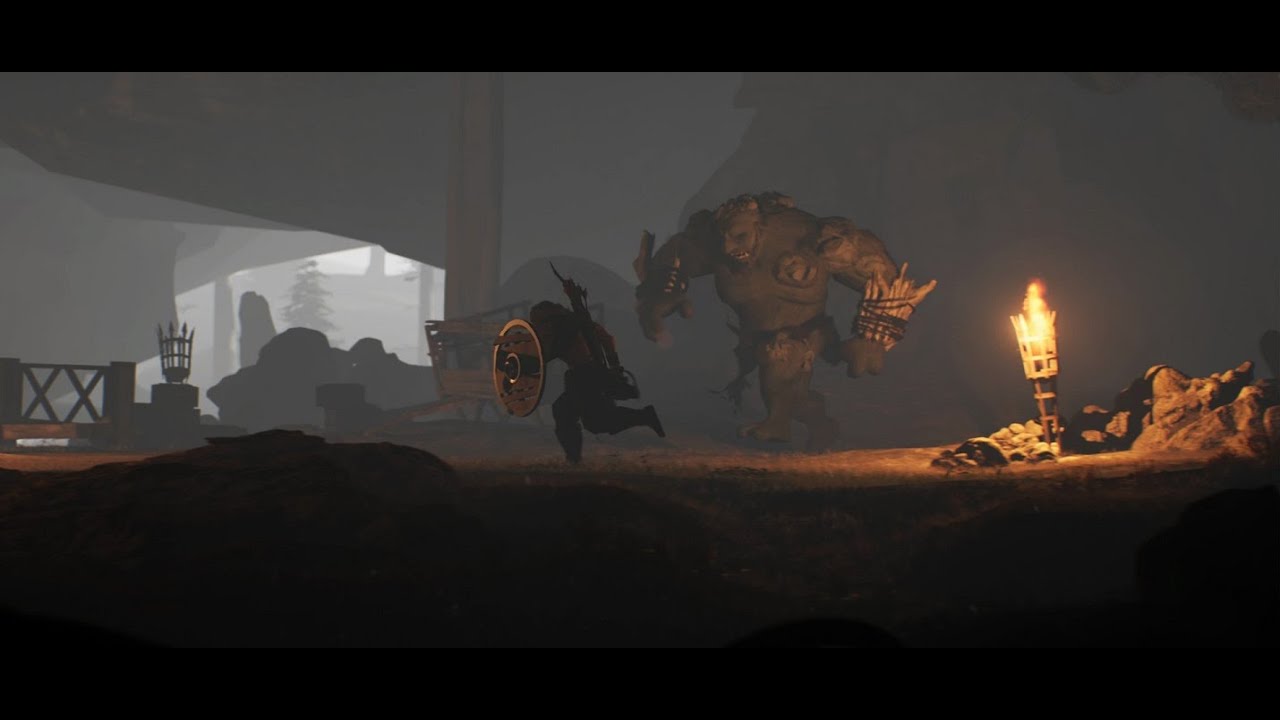 Song of Iron is a new action adventure game developed and published by 'Escape'. Song of Iron is an Xbox exclusive said to be coming out in the third quarter of 2021 on the Xbox Series X, Xbox One and PC. Song of Iron got our attention and is looking real serious. Make sure your beard is on point (sorry ladies). Let's take a look.
Song of Iron is about this lone warrior. A viking who has seen battles and wars is on a journey. Behind him lies destroyed shields, numerous dead bodies and remains, crushed helms and more. This journey is for revenge and also to save your people. It's a death wish. This man has nothing to lose. The destination is the temple of the great gods. Off course this won't be easy. It's a "dark nordic world." Expect heavy resistance of all types.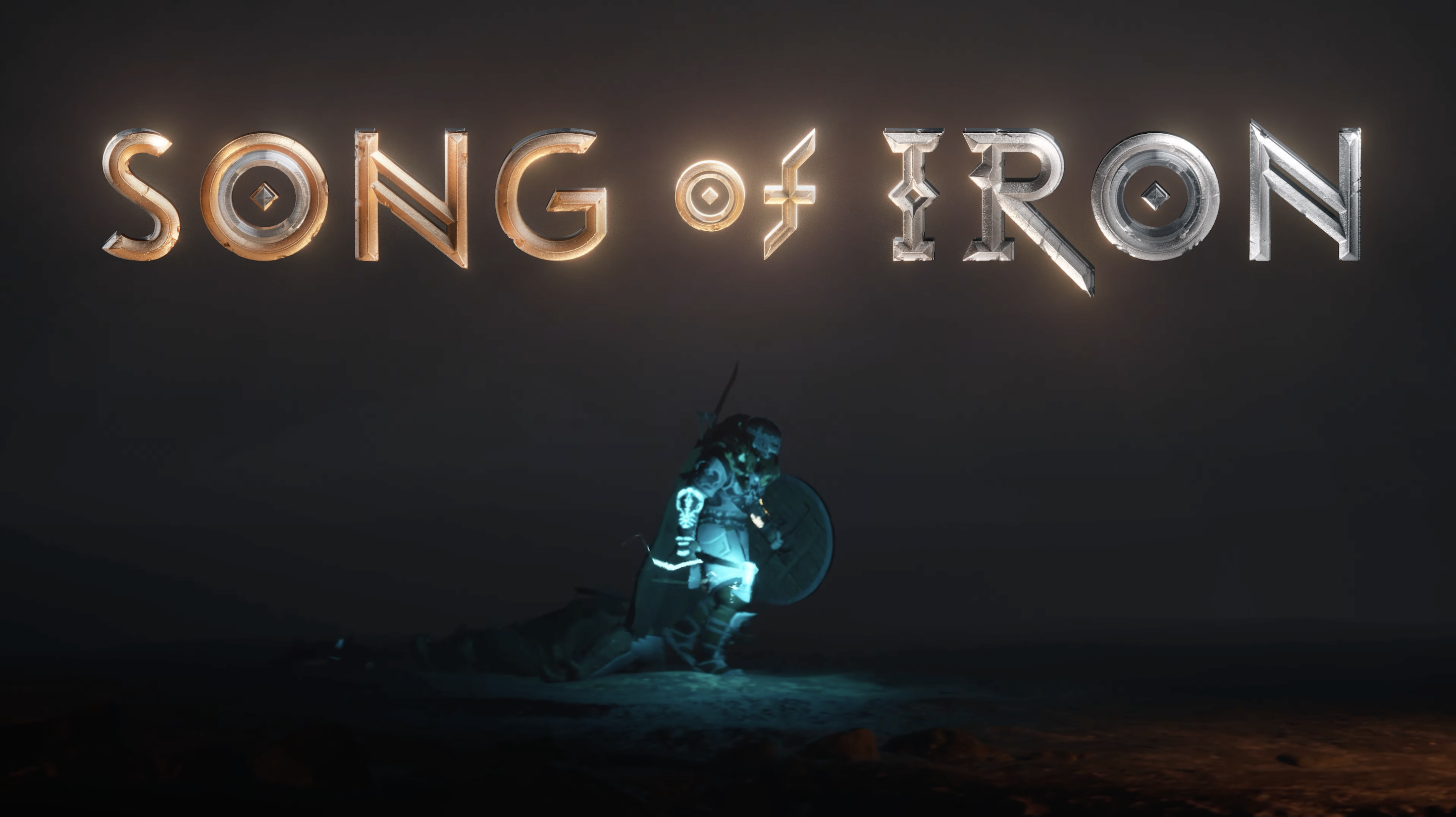 This ain't a simple journey in Song of Iron. You will climb mountains, venture into caves and off course there's a forest to explore. You are wielding the axe of a fallen enemy. Monster, man and even nature are your enemies. There's more than just your axe. There's your shield and even a bow with lethal arrows. There's also a cool mechanic concerning the weapons. You can run out of arrows, your shield can get broken and you can even lose your weapons. So players have to do some resource management and decide what to do wisely.
The graphics are fantastic for the most part. The walls, the background, the trees. the stones are fantastic. The enemies facial design looks bad from what we have sen though. The animations for the main character is excellent and look smooth. The lighting is fantastic as well. The torches light up the area real nice with clear a radius and how it casts lights on objects is so good. This game visuals looks fantastic and it's clear loads of work went into this game. The electric effect on the axe lights up and again looks very good. It's a cool light up effect in dark places like caves.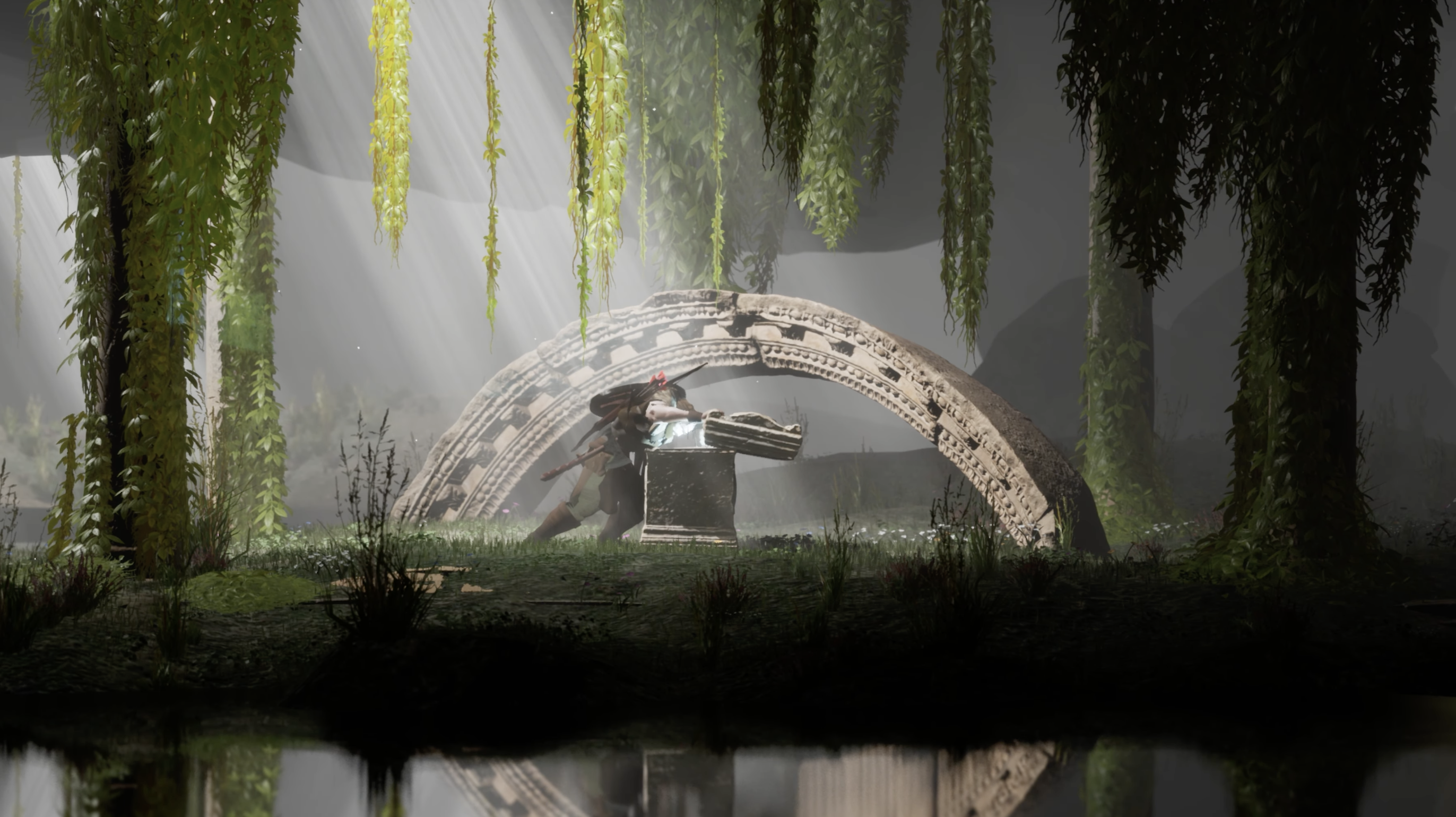 Song of Iron is clearly another awesome Xbox exclusive on the way. Song of Iron is serious for sure. We hope they improve the enemies though as they seem to simply designed and not threatening enough. Hopefully there are some serious league monsters and foes. We hope the combat in Song of Iron has some depth to it. We know your can throw your axe, swap quick to your bow and even like Thor, call your axe back to your hand. This game needs to be deep. Please work on your enemies design, faces and combat.
We checked out some Song of Iron gameplay and it's more than what we expected. Song of Iron is impressive. It looks very good for sure. We like the interaction animations whether it's dragging a large object or off course opening a chest. The glow and lighting of the contents on your characters face is real cool too. This game actually makes us want to play it. The lighting is in league with the damaging lighting found in Morkredd which is another Xbox exclusive. The lighting is just that good.
Overall, Song of Iron looks like an excellent game. The character can even drop kick an enemy. Think about it, does Marcus Fenix or Master Chief drop kick enemies? No! There's a dragon flying in the background, there's snowy mountains and even stealth elements. You have to decide whether to fight a certain enemy or sneak past. Or a certain fight might attract unwanted attention. The developers 'Escape' have done a fantastic job so far but there's still work to be done. We at X35 Earthwalker are keep our eyes on Song of Iron. Now Song of Iron might have a serious brutal battle journey but it's nothing compared to the adventures of… the 'Earth Walk'
For more information check out the link below: