Werewolf: The Apocalypse – Earthblood is a new action role playing game developed by 'Cyanide' and published by 'Nacon'. Werewolf: The Apocalypse – Earthblood is said to be coming out the 4th of February 2021 on Xbox Series X, Xbox One, PlayStation 5, PS4 and PC. We heard there are werewolves in this game. Well there's more to it but hey. Let's take a look.
Now Werewolf: The Apocalypse – Earthblood is set in a dark universe that has werewolves in it. Now that should already get some people excited as there are way more vampire games. Basically players control a character called Cahal. He was born under a full moon, and proud werewolf Warrior of the Fianna Tribe. So yes he is a werewolf basically and a strong one at that. Cahal also use to be a protector of gaia. What's gaia? Well basically it's the earth. We will explain.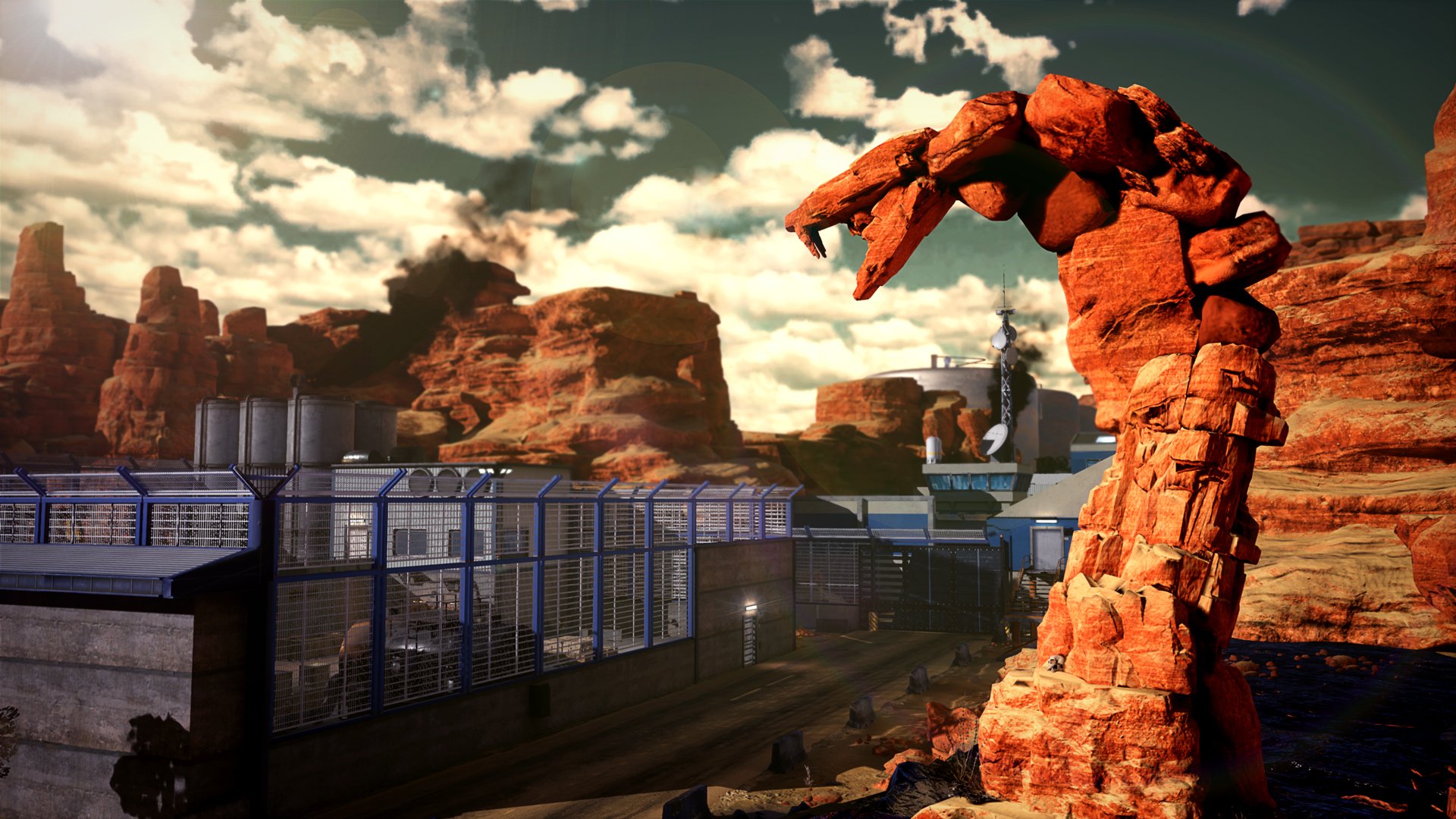 In Werewolf: The Apocalypse – Earthblood, gaia is in a battle against the Wyrm which is a cosmic force all about destruction and decay… so not friendly. The wyrm is getting help from Pentex, a multinational corporation who want nothing more than to feast on the corpse of gaia. Cahal (the main character) who willingly went into exile because he lost control in his werewolf form is coming back into action, to help his tribe and off course also help gaia.
Werewolf: The Apocalypse – Earthblood doesn't keep things basic. Cahal is has three forms. His human form, his wolf form and his werewolf form. His human form is best for interacting with people because as you know werewolves can be scary and cause people to run away or attack you. The wolf form is the best for travelling around because of it's fast movement and it's also capable of sneaking around so it's the stealth form. The werewolf form is all about the combat, the fighting and destruction. So players need to know where to use what in Werewolf: The Apocalypse – Earthblood.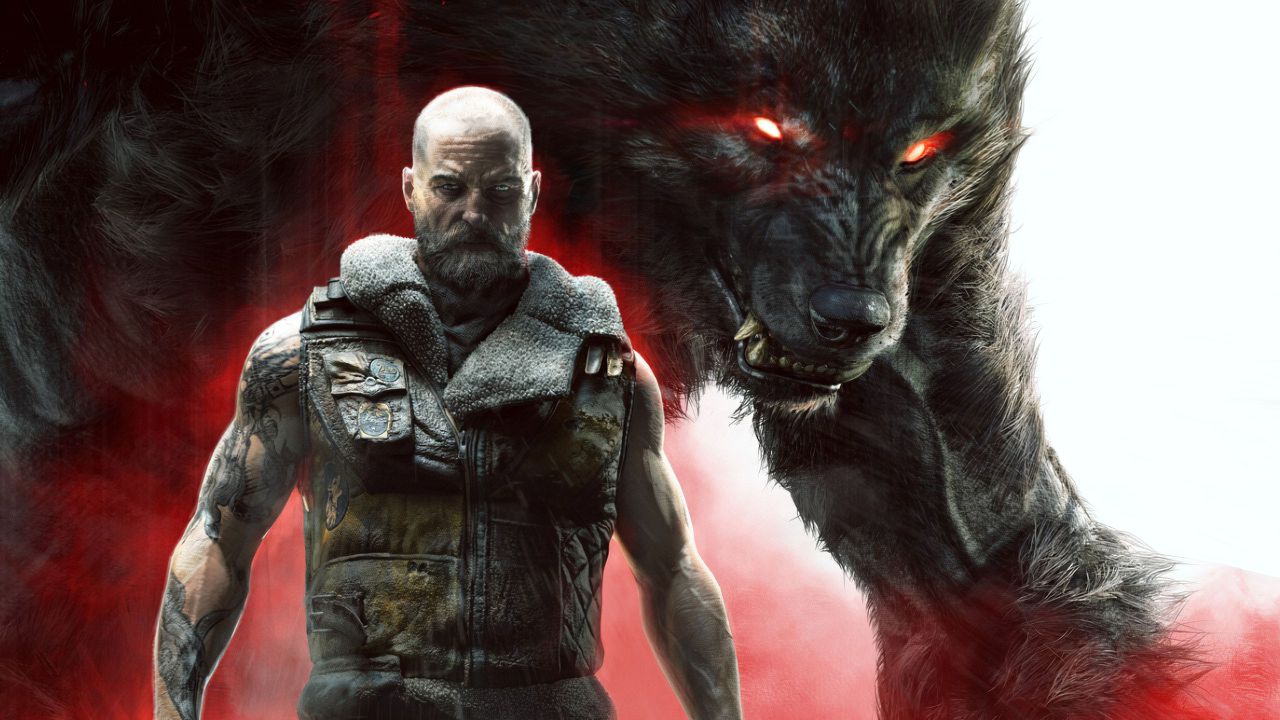 Now remember this. Your greatest strength is also your greatest threat (sort of). Your werewolf form thrives and goes in with the rage. The rage is your weapon but if you don't control your rage it will probably lead t your death. This is because when you lose control you give the chance for the wyrm enthrall to consume your soul. That's right Werewolf: The Apocalypse – Earthblood isn't going to let you go completely crazy.
Lastly the type of enemies we have seen. Well humans are in this world confirmed and we know that Pentex is a human corporation and so as the enemy we expect human based enemies. Now humans can't stand up to a werewolf without the right tools. So we expect powerful weaponry and powerful machines like power suits maybe. Not something as high tier as Optimus prime but something powerful. We did see an image of a dude in a exoskeletal construction machine that you control with your body. Reminds us of the machine Ripley used used in her battle against the queen xenomorph alien in the movie 'Aliens'. So that's interesting.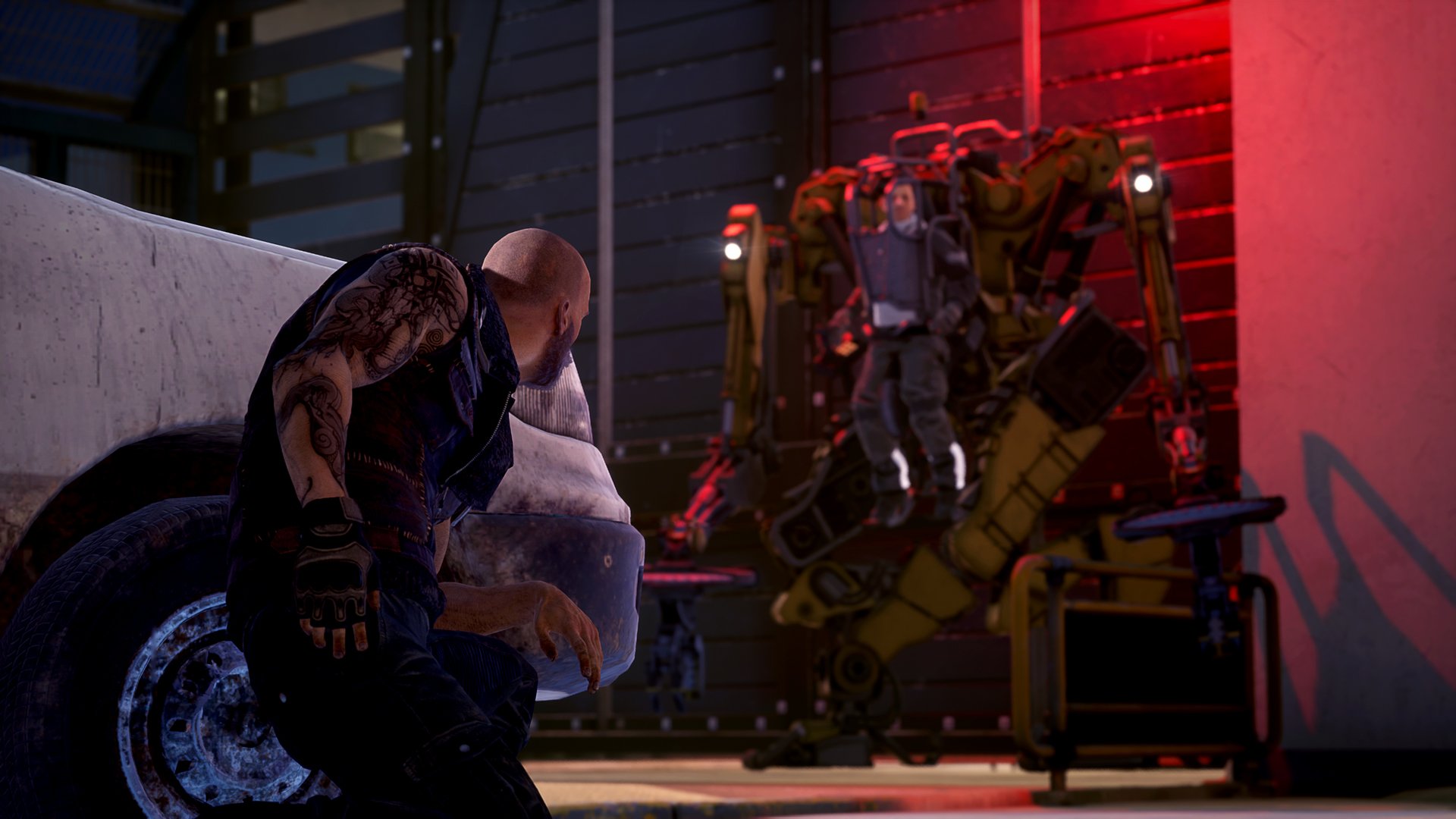 We checked out some Werewolf: The Apocalypse – Earthblood gameplay and it's what we imagined actually. When you go into werewolf mode you run around slashing and smashing enemies around, even joggling some. Some enemies are too big and sturdy so you may have to leave them for last. Lost of humans with good weaponry to put you down and you can even square up with other werewolf enemies. Werewolf on werewolf violence is always encouraged around here. So get ready for it. It's definitely action with abilities.
Overall Werewolf: The Apocalypse – Earthblood just seems like another action game all about wild fighting. Reminding us of Dante's inferno and god of war in some ways. There's much more to learn about this game. We like werewolves and like the multiform game mechanic. Like alucard being able to turn into a bat, gas, or wolf. The developers 'Cyanide' have done a good job with this game. Now werewolves may be destroying with their rage but even that can be slapped away by… the 'Earth Walk!'
For more information check out the link below: