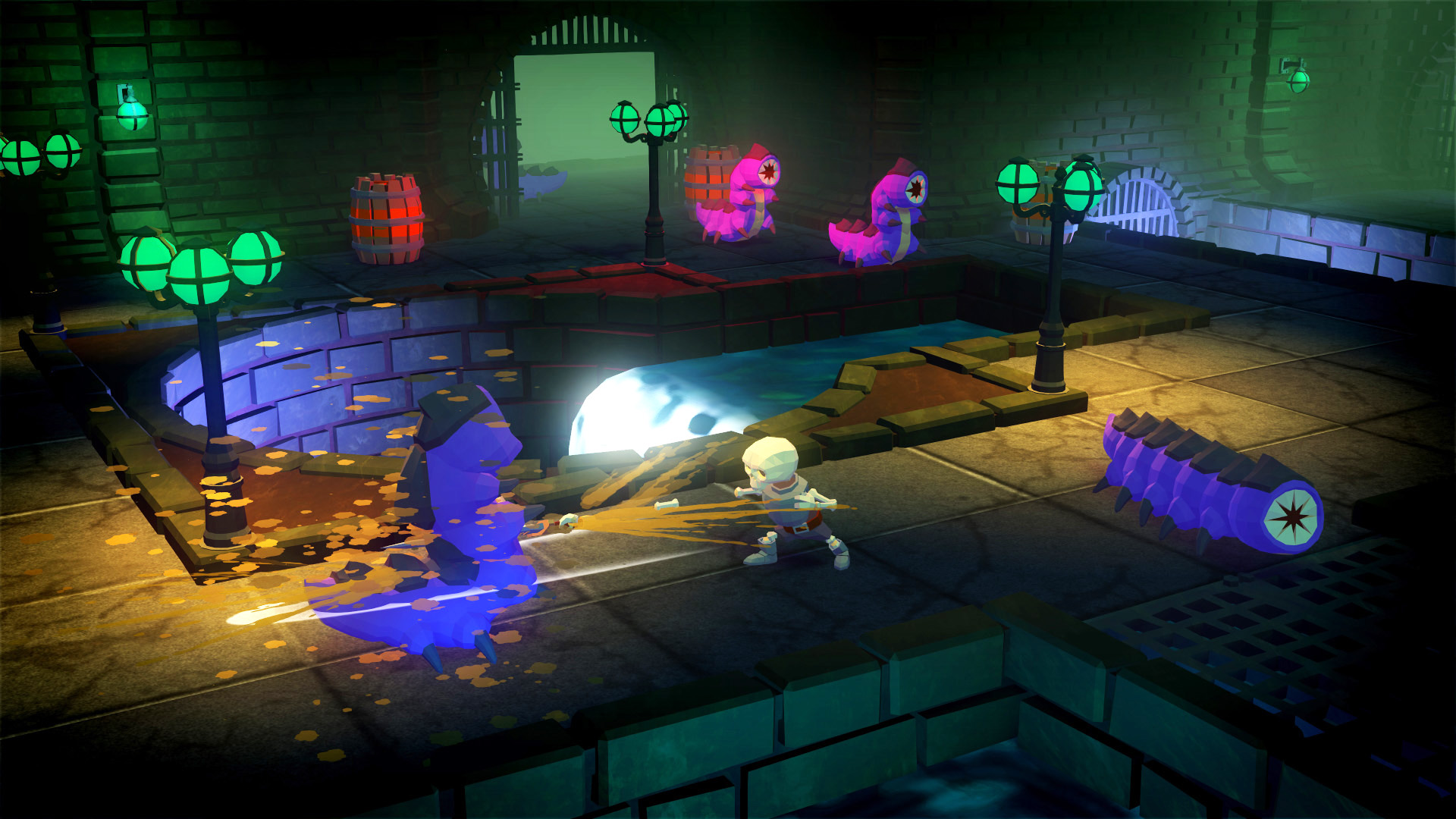 Skeletal Avenger is a rouge lite hack and slash game developed and published by '10tons'. Skeletal Avenger is said to he coming out in late 2020 on the Xbox One, Xbox Series X, PS4, PlayStation 5 and PC. There is definitely some 'boney' action going on in this game. Let's take a look.
The story in Skeletal Avenger isn't much really. Basically there re a bunch of dead skeletons and they are waiting for their turn to get revenge. Here's how the developers worded it, "Avenge a thousand wrongs in a reverse roguelite where the skeletal avengers ascend from the depths to demand a payment in blood!" So literally a bunch of angry salty skeletons who just want revenge but take turns to do it.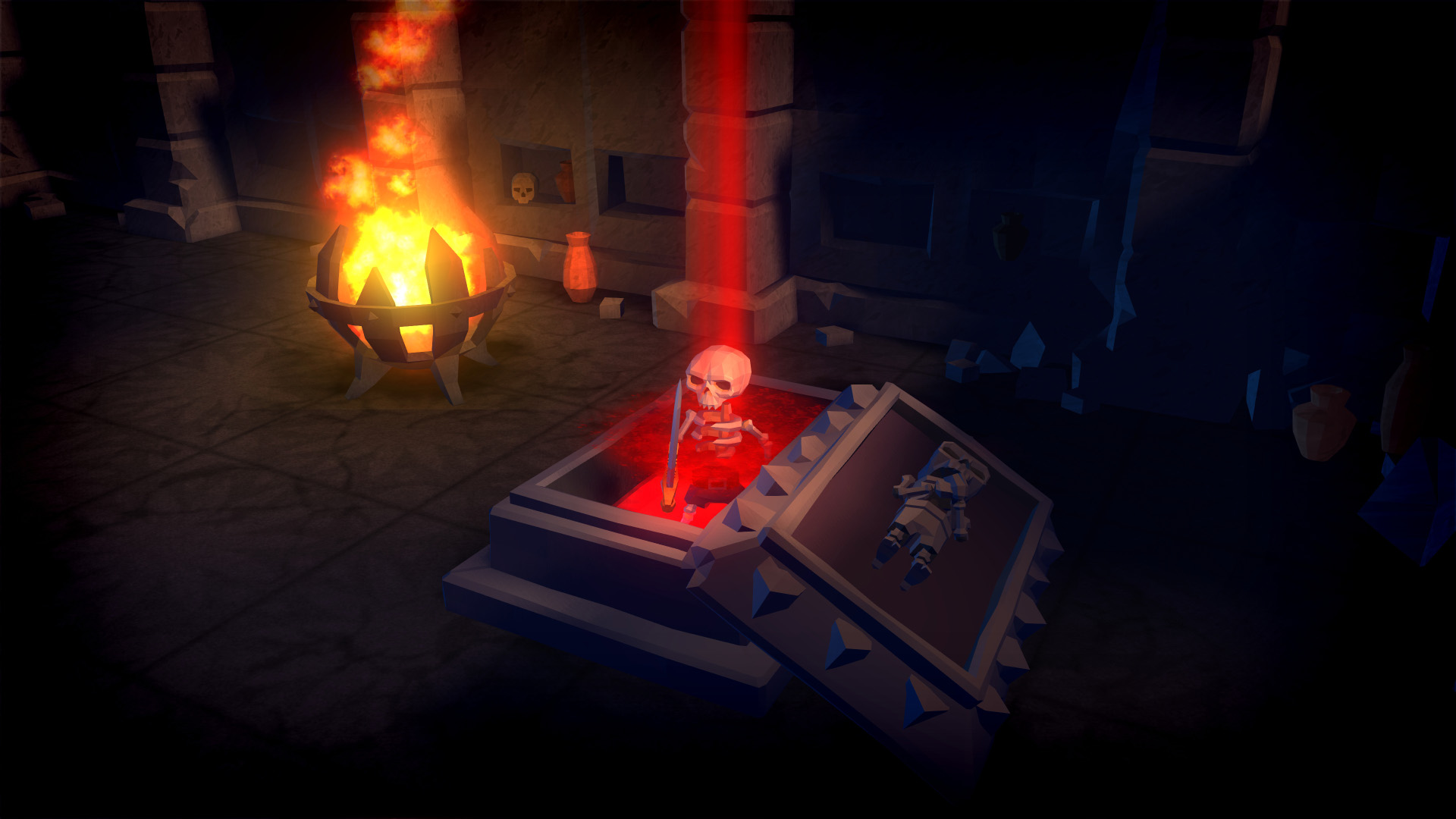 Now off course you aren't just some skeleton, as in you get one slap and you crumble. No. You have a number of weapons to pick and use from like hammers, swords, daggers, spears and more. It gets even better. As you succeed and complete revenges you get new gears, weapons and tools. These will provide you with new perks and abilities. So make sure to get them and become powerful enough to face whatever comes your way. C'mon you are a skeleton, use your head… get it? No literally you can take off your head and throw it at your enemy in skeleton avenger.
Remember that these revenges are always targeted against a certain being. Every run you do, you'll need to choose who your enemy is. Then hunt them down and make them pay. Even so remember that they aren't the only enemies around. As you make your way around you'll face scorpions, hooded figures, worm monsters, fire traps and more. So far we haven't seen anything unique or terrifying though. The enemies seem generic and nothing seems like a legitimate threat so we hope they step that up. The enemies in a game make all the difference. Look at Maze Time, they have numerous enemies with different levels of threats and some unique.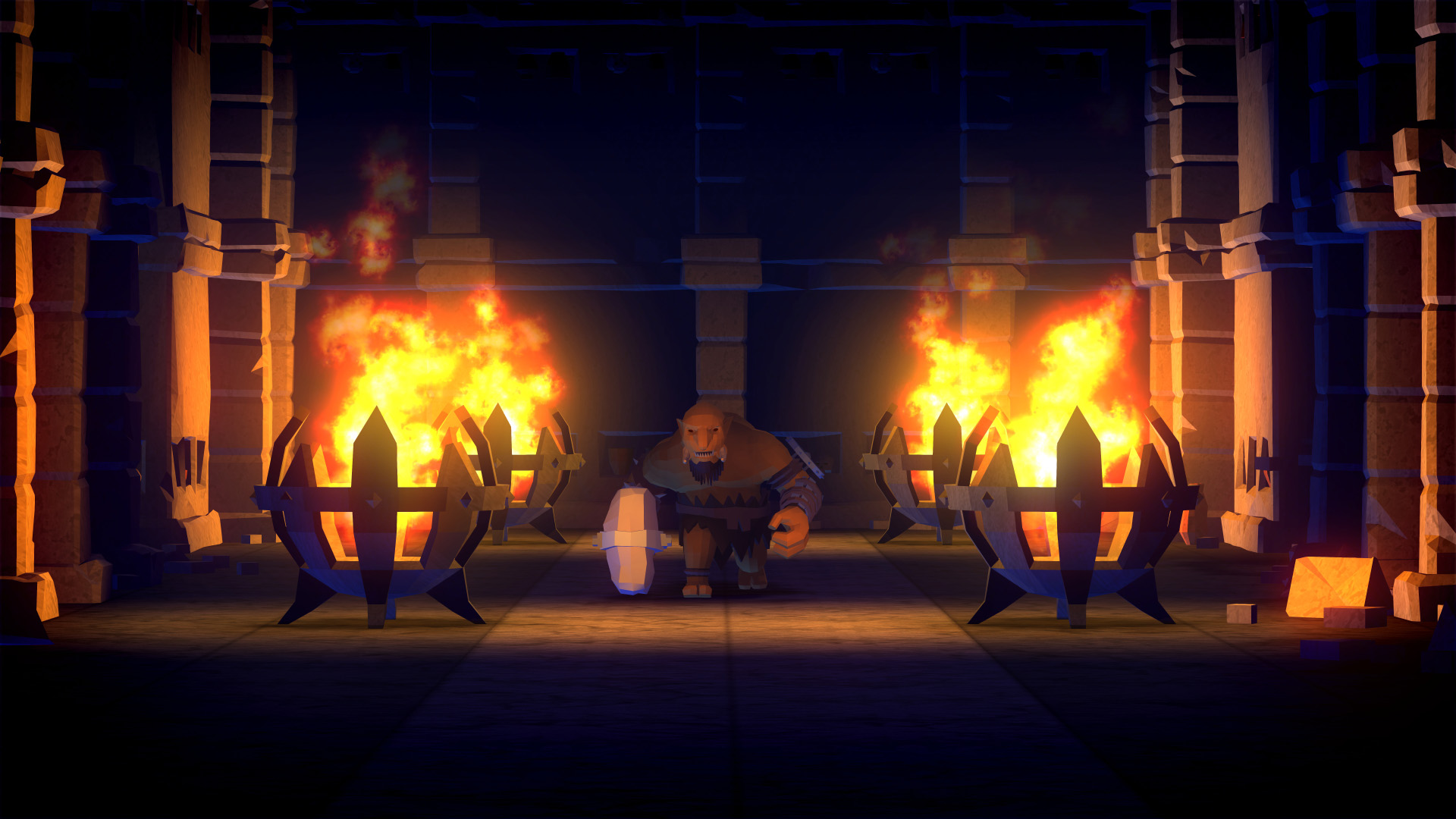 Once again we are happy to hear that Skeletal Avenger has co-op gameplay. You can get revenge alone or work together with your friends. 4 player co-op. The more games that have room for co-op the better. Majority of the time it's better to play with friends.
We checked out some Skeletal Avenger gameplay and it's what we imagined it would be. You are a skeleton and navigate around, attack enemies, avid damage and keep on rolling. There are area of effect attacks and you even have the ability to dash to avoid hazards, evade or just move around faster. We like that the items and gear you get is visible on your skeleton character. Not all games do this.
Overall Skeletal Avenger just seems like another rouge lite hack and slash. This game needs more to be something special but definitely looks functional and good as it is right now. It's style is traditional with the whole dark, stone, underground theme. It looks good too. The developers '10tons' have done a nice job with this game. We at X35 Earthwalker will just have to hear what noise Skeletal Avenger makes. Now Skeletal Avenger may have salty skeletons who's focus is revenge but they aren't focused enough for… the 'Earth Walk!'
For more information check out the link below: