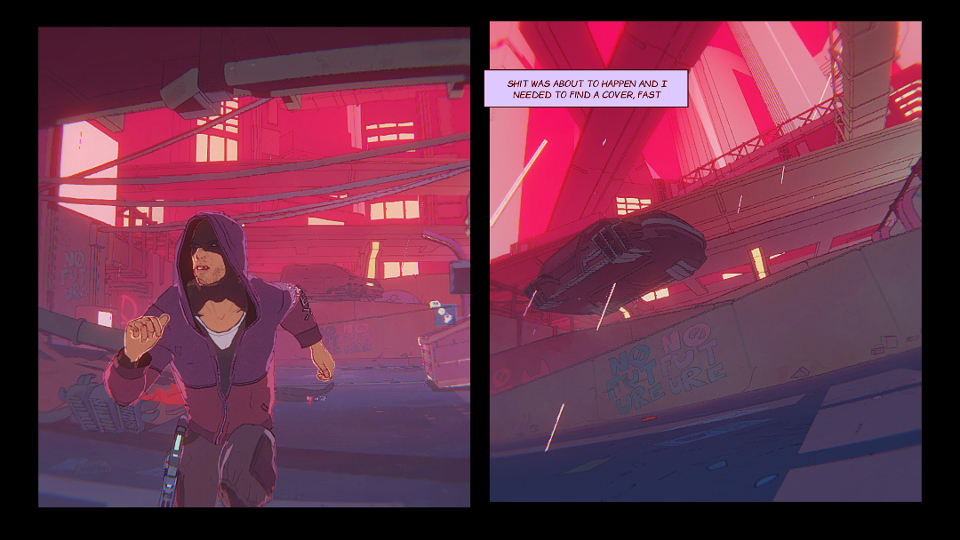 Foreclosed is a new action shooter game developed by 'Antab Studio' and published by 'Merge Games'. Foreclosed is said to he coming out in the second quarter in 2021 on the Xbox Series X, Xbox One, Nintendo Switch, PS5, PS4 and PC. Forclosed definitely looks different from your average game. Let's take a look.
Foreclosed is all about Evan Kapnos. His identify has been recently foreclosed (get it?). His job was taken from him. His brain implants gone too which is bad in this technological advanced place. His access to the city block chain is gone too. The plan of action right now is to "escape before his identity and implants are auctioned off." This isn't too clear though. Is he trying to get his implants and identity back or is he trying to escape before someone else gets it? Just saying, things need to be clearer.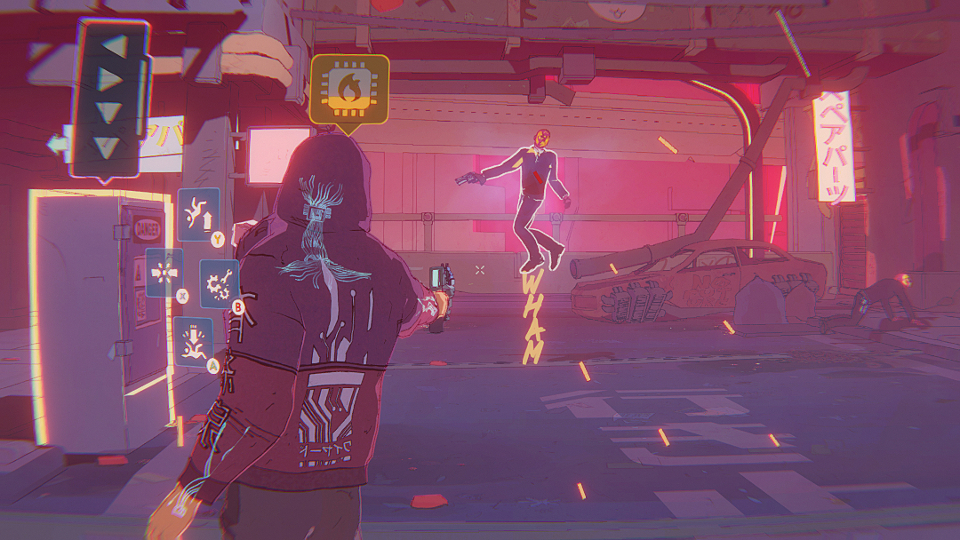 Now the biggest thing about Foreclosed is it's style. It's a shooter but with a comic book style. There's slices and pages in the style of a comic book. It does look cool for sure. Here's how they described it "Everything from game-play to cinematics are experienced within the stylistic framework of a graphic novel. Full screen and comic panel perspectives are seamlessly blended as you move throughout FORECLOSED's Cyberpunk city." The whole comic design things is cool.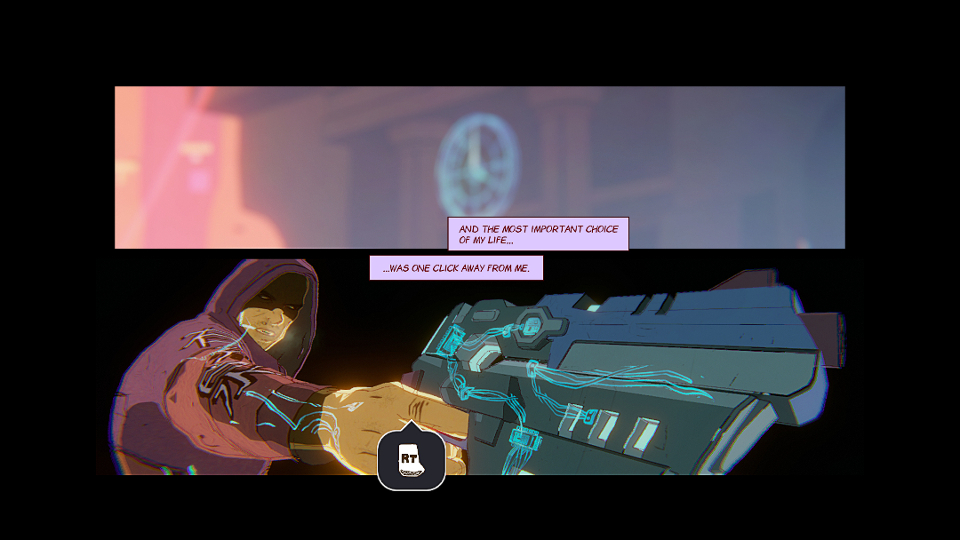 We checked out some Foreclosed gameplay and it's what we thought it would be for the most part. Foreclosed's only real strength right now is the comic style. We keep saying that. We like that the cutscenes are interactive. Players don't just watch but do. The cutscenes also transition smoothly between alternative game-play styles. So there's some stuff going on here for sure. Run, move around, shoot, survive, sneak and do what you got to do.
Overall Foreclosed doesn't look good to us. It's doing something very different which we like. The comic style is good. It's too simple though. The gun fight didn't look on point, more off. If you just want a shooter with a different experience then Foreclosed does that. We want to see more and know more concerning the story and what's going on. The developers have nice ideas but got to deliver it good. We at X35 Earthwalker will have to hear if something changes concerning this game. Now Foreclosed may have a cool comic style but what breaks the pages is… the 'Earth Walk!'
For more information check out the link below: