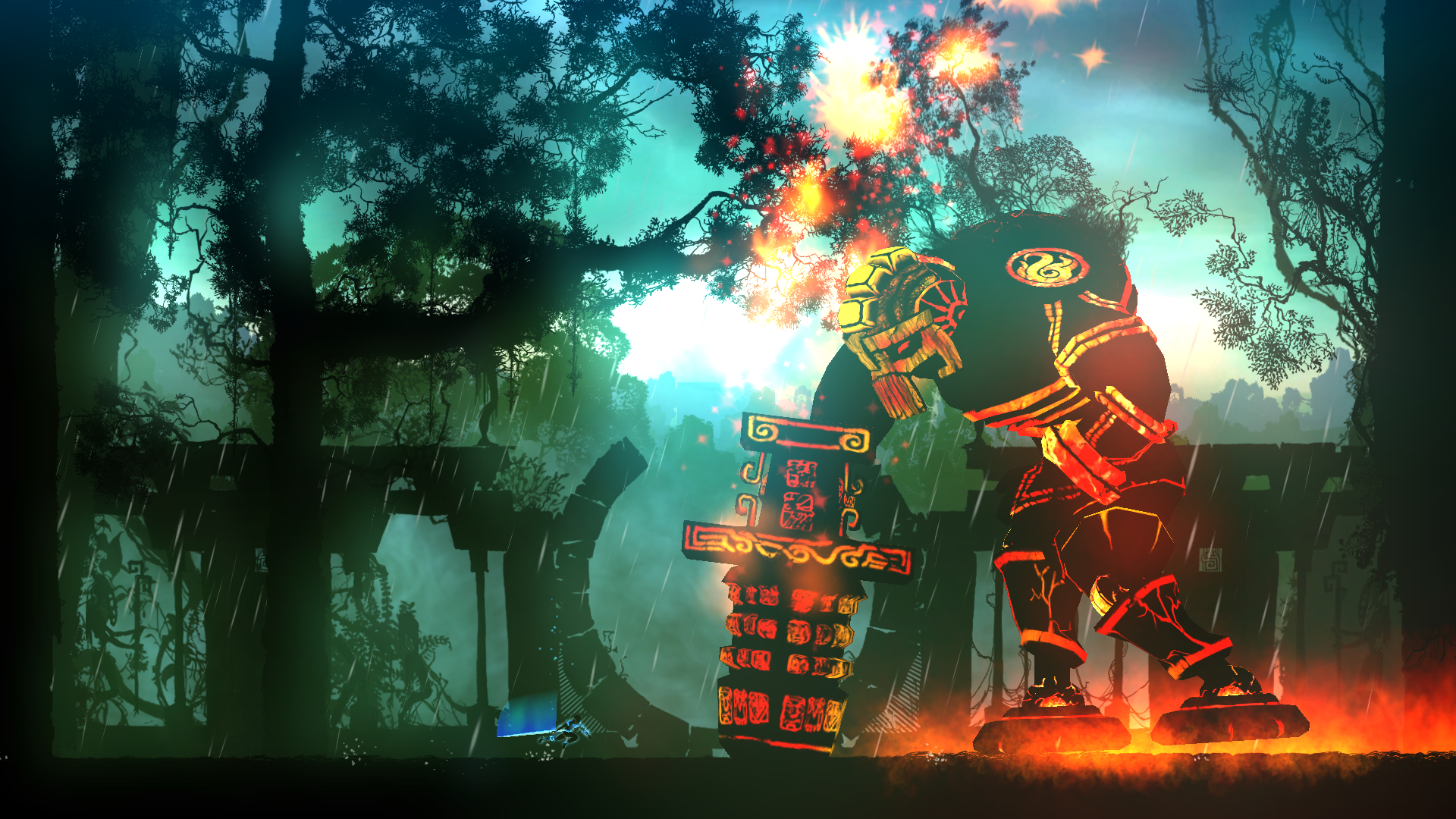 If you don't know Outland then shame on you for missing out on an awesome game with beautiful graphics and well composed music that sets the atmosphere very well. Outland was originally on the PC, Xbox and PS. It's a 2D dynamic platformer game. Read our previous blog to learn everything you need to know concerning this game.
Recently X35 Earthwalker and Diamondz L45 played Outland in co-op mode online. At first we expected it to be only the co-op challenges that you find through out the single player story but we were wrong. Co-op is actually the full story but with two people. You discover secrets together, fight together, get power ups together and best of all, take down bosses together. The whole exciting experience but with a friend to help you.
The only difficult thing about co-op is that you don't share the money. This means when you come across power ups, at times maybe only one of you can afford the power up. This is annoying as they could have made the game share the money but this just adds some factors to the game. Taking on the huge bosses together is like the most exciting part of co-op. It feels like a rematch. Bosses don't take as much damage as in single player though, so the both of you have to really mess them up and strike together.
As you do come across the co-op portals you can accept the co-op challenges. These are unique to co-op only. These challenges vary and we assume get more difficult. The first one was to see how well you and your partner handles splitting up to grab coins, fight weak enemies and make it to the end together. So basically communication. It was honestly a lot of fun. X35 Earthwalker took the top path while Diamondz L45 took the bottom path. It turned into a race half way through, until we got to the part with the switches where one must open a section for the other to then reach another switch. Then both must make it to the end together. Off course you get a score for your performance at the end to brag about.
Maybe the best part of co-op is that fact that both characters don't look the same. The second player (or client player) controls a man who wears 3/4 shorts which are quite baggy. Then when you get the light spirit your character looks exactly like the man from 20,000 years ago. The tribal skirt thing, the head band feathers and everything. This was X35 Earthwalkers favourite part. The man also folds his arms just like that man as well. You feel like an absolute boss playing that guy. It shows the developers went through extra effort to create another character and not just a clone. Also the character you control glows to signify which one is yours at all times.
Overall co-op is so far extremely great. X35 Earthwalker looks forward to going through the whole thing in co-op now. It's like a new experience instead of a repeat. If you have the game then you have to try co-op after doing the single player because you won't regret it. Just when we thought Outland couldn't get any better. Once again the developers 'Housemarque' did an outstanding job and we encourage you guys to continue making awesome games like this. Hopefully a sequel to this comes out soon as well. This game has to be checked out.
For more information check out the link below: